Hi all, I hope you had a wonderful weekend! I'm busy at a conference in Ottawa this week, so I'll have to take a few days off from the blog.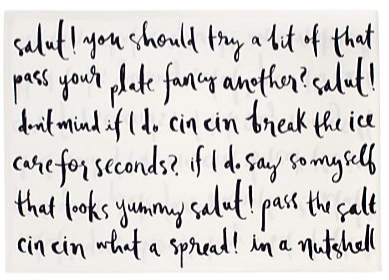 small talk placemat, $10, Kate Spade
I've also got some exciting posts that are currently in draft form that I'm eager to finalize. News from Minted and more reviews of the Canadian real estate market will be coming up in the next couple of weeks.
In the meantime, have a browse over at Kate Spade. The current collection is summery, bright, and fun.