Recently, after a delicious BBQ and a couple of drinks with Tim and Chris, my friends and I agreed to sign up for a triathlon relay. As you do, right? As none of us felt prepared to complete a full triathlon on our own, but each of us had skills in one of the required areas (swim, bike, run), we figured a relay was the way to go (we're calling ourselves #TeamCHI). And by doing the relay, we are able to join our one friend (Chris) who is doing the full triathlon; it's going to be a day of adventure for all of us! This will be my first triathlon relay experience, and I'm excited!
On my relay team, I'm in charge of the swim portion – 750m in a lake. A lake! 750m! I was slightly nervous a couple of weeks ago when I first jumped in the pool for my first length swim in several many years and felt out of breath after 300m. Since that first swim though, I've built my endurance and I'm now good for 1000m (900m crawl + 100m breast). Now that I'm feeling more confident about my endurance, I'm reading up on how to mentally prepare. I'm not actually nervous, but more icked-out by swimming in a lake. The water is going to be dark, and I'll be swimming alongside fish. Um. Yeah. Just slightly icked-out.
Chris – the full-tri guy – is mentoring and encouraging me as he's completed several triathlons in the past. He's let me know that a wet suit is a must because not only will it help with the ick-factor, but it'll also help with buoyancy in the water which will help my swim speed. Awesome.
So, naturally, I turned to my favourite athletic swim company – TYR – to check out their triathlon gear. I've collaborated with TYR in the past, and I'm thrilled that they've agreed to sponsor Chris and I in this triathlon. I've been wearing TYR since my lifeguarding days way back when (and probably even before those days when I was swimming and taking lessons as a kid). To prep, I've been swimming at my local pool* wearing my TYR athletic bikini and my trusty TYR swim cap, so all I need to add now is the wetsuit.
I'm new to the wetsuit market, so I did some research before ordering through TYR. There are sleeveless and sleeved wetsuits: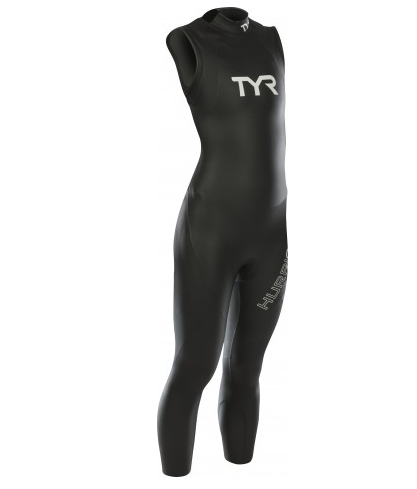 women's hurricane wetsuit cat 1, $174.99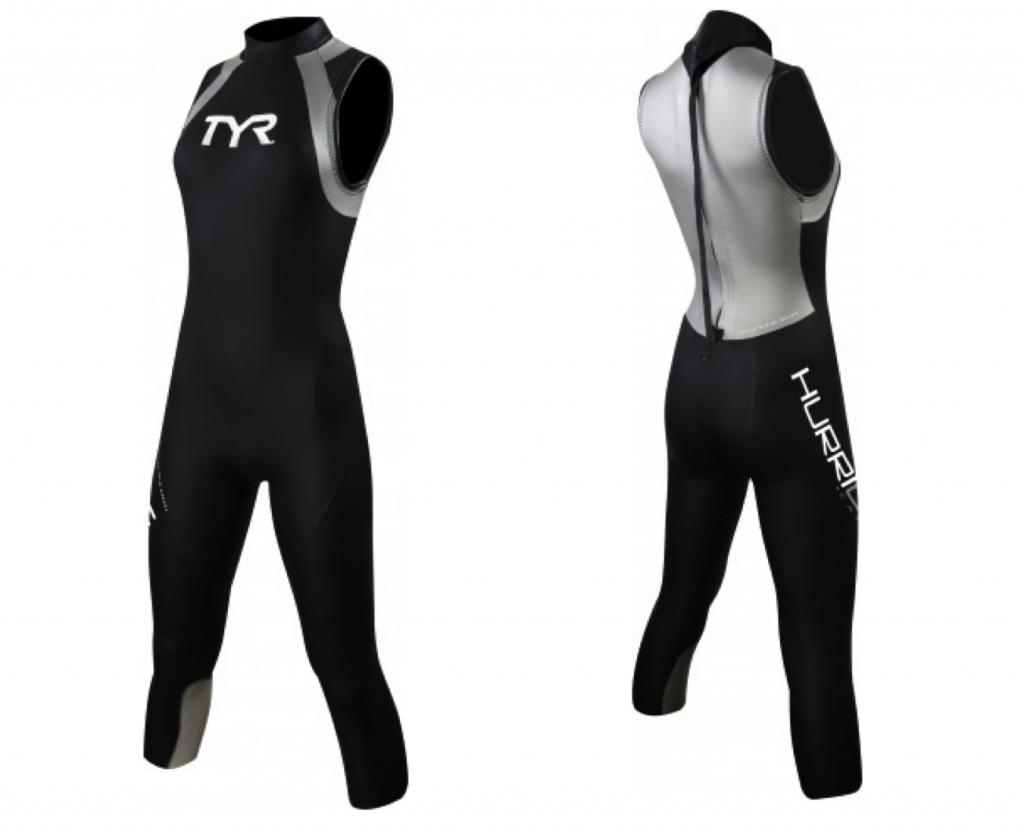 women's hurricane wetsuit cat 1, $124.99 (on sale) Isn't the back fantastic? I love that sleek silver panel.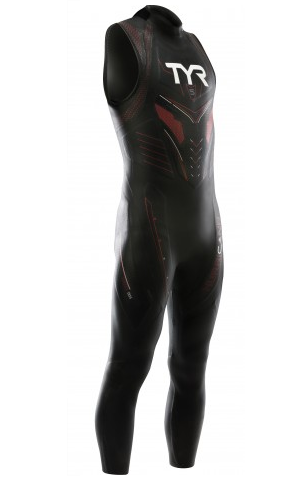 men's hurricane wetsuit cat 5, $499.99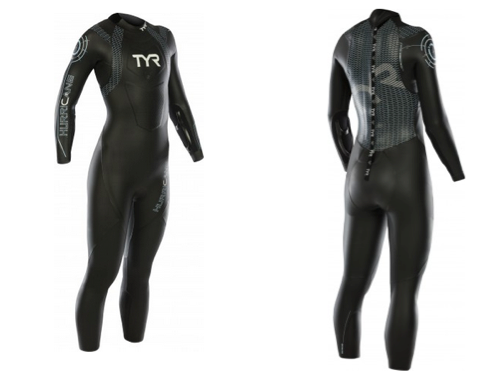 women's hurricane wetsuit cat 2, $349.99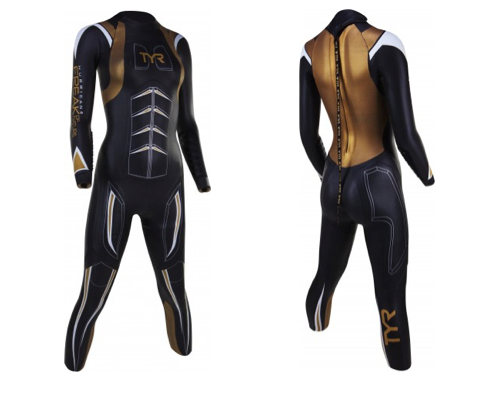 women's hurricane freak of nature wetsuit, $1199.99 (instant abs on this one!)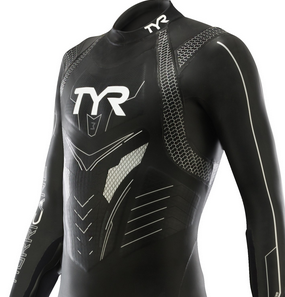 men's hurricane wetsuit cat 3 (detail), $549.99
I was convinced to go with a sleeved suit after speaking with some other people and reading various triathlon guides. Each of the TYR wetsuits are specially designed to be super sleek and flexible. The wetsuits are also designed with triathletes in mind (e.g., the Category 3 wetsuit, for example, has quick release ankle cuffs to ease removal), and various panel designs in the suits assist the swimmer's buoyancy. Very neat.
Once our suits arrive, Chris and I are going to take them for a test swim in the pool. Wish us luck as we squeeze ourselves into these sleek suits. I think I'm going to feel like I'm a superhero once mine is on!
Does anyone have any experience swimming in a wetsuit? If so, please share! I'd love to learn from you!
*Another reason I love living in Waterloo – I have a 50m length pool within walking distance. This makes swim training really convenient!
Thanks to TYR for sponsoring this post. All opinions are my own.
Save
Save
Save
Save
Save
Save
Save
Save