Last year marked only the second time I had ever been to the Stratford Festival. When I lived outside of the Waterloo region, Stratford was rarely on my mind. Now that I live in Waterloo, I go to Stratford several times a year.* I feel so lucky that such a unique, quaint, pretty city is only about  a 40-minute drive from my home. I don't even need to get on the 401**.
Stratford has much to offer year-round, but summer is definitely its busiest season because of the Stratford Festival. I offered up some Stratford travel advice last year in this post. Since that post, I've returned to Pazzo (for pizza) and Balzac's (for coffee) several times, and bought my crepe pan from Bradshaw's after being inspired by this event. It's really a special little place, and I'd encourage you all to go for a visit if you can!
I'm heading to Stratford this weekend to see A Little Night Music, which looks like a fun musical featuring romance, sparkles, and humour. It stars Cynthia Dale – one of Canada's favourite actresses.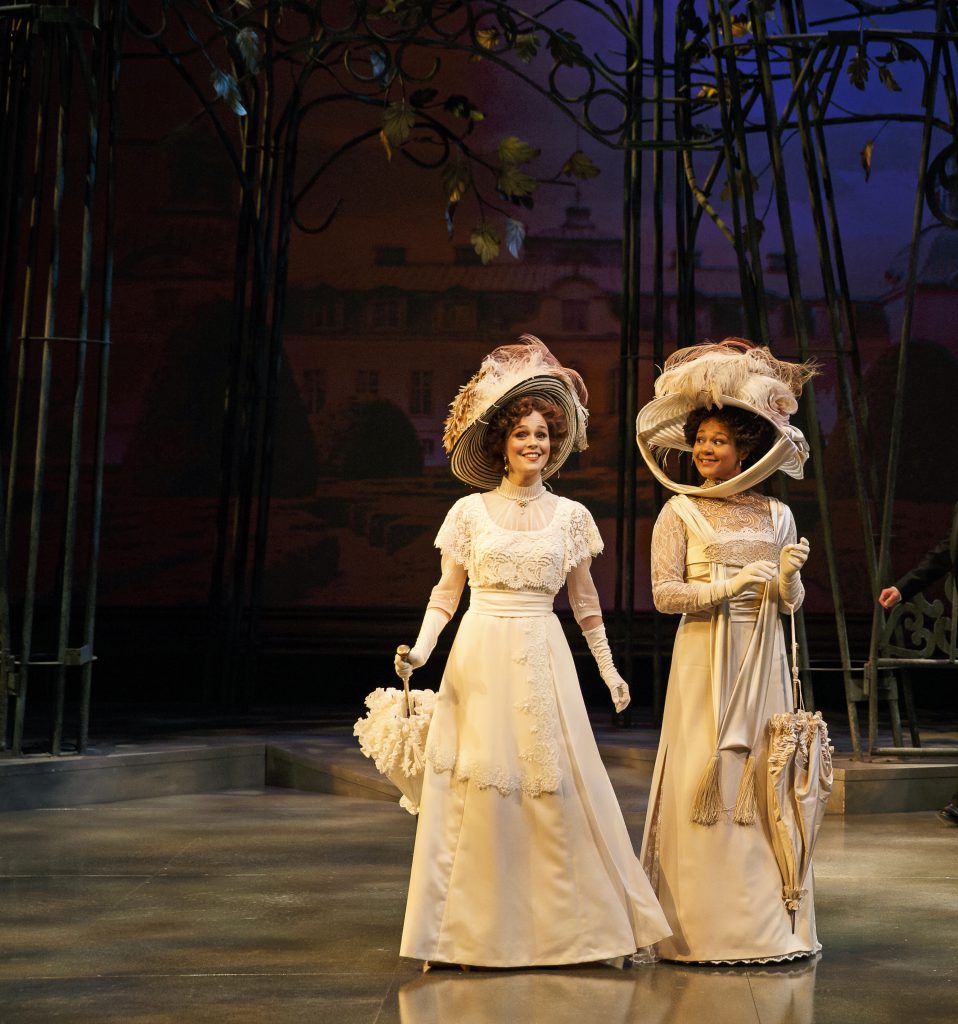 Look at all the detailing on these costumes. Wow!
Cynthia Dale as Countess Charlotte Malcolm (left) and Alexis Gordon as Anne Egerman (photo)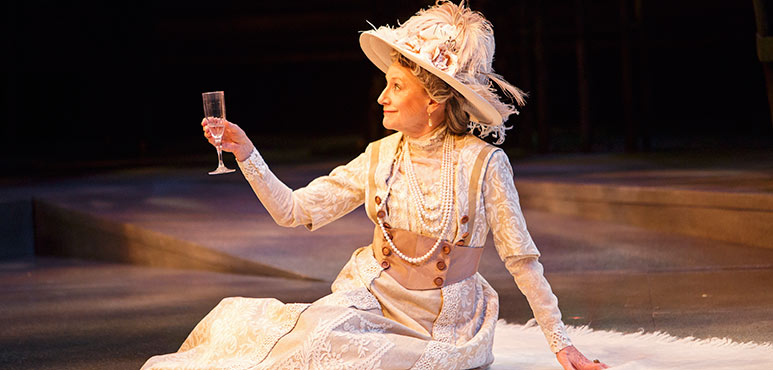 champagne + a white fancy dress = a perfect show for me!
Rosemary Dunsmore as Madame Armfeldt
In addition to A Little Night Music, here are four other Stratford Festival shows that I think I would enjoy.
The Hypochondriac was one of my favourite Molière novels when I was completing my French undergraduate degree. I actually laughed out loud – yes, as I read in French – when I was reading the book and then again when I saw a film version. It's sure to be a great show!
members of the company; photo by David Hou
I love the story of Shakespeare in Love, and I'd be interested in seeing a live version. It looks like it's a real crowd-pleaser.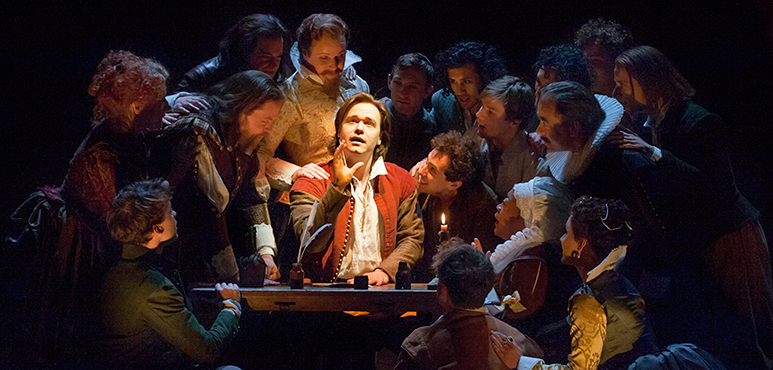 Luke Humphrey as Will Shakespeare; photo by David Hou
I read The Lion, The Witch, and The Wardrobe long after my childhood ended. I loved it when I read it, and I think I would have really enjoyed it as a child, too (but I definitely wasn't a reader when I was a kid). It's a beautiful, imaginative story that takes the reader on an adventure. I think the show would entertain both kids and adults, and I'm sure it would spark a lot of conversation post-show, too. What a great show to introduce kids to theatre! The show has been extended until November 13th, so there's plenty of time to go this fall.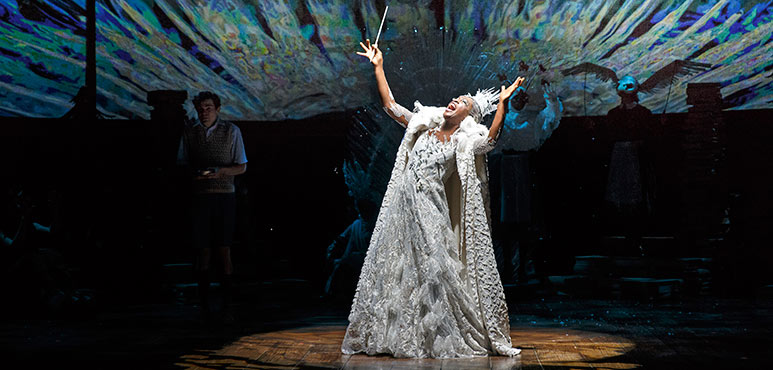 Yanna McIntosh as the White Witch; photo by David Hou
Finally, A Chorus Line has been garnering quite a bit of media attention, and it looks to be a jazzy musical. Check out this trailer. Doesn't it make you want to get up and dance?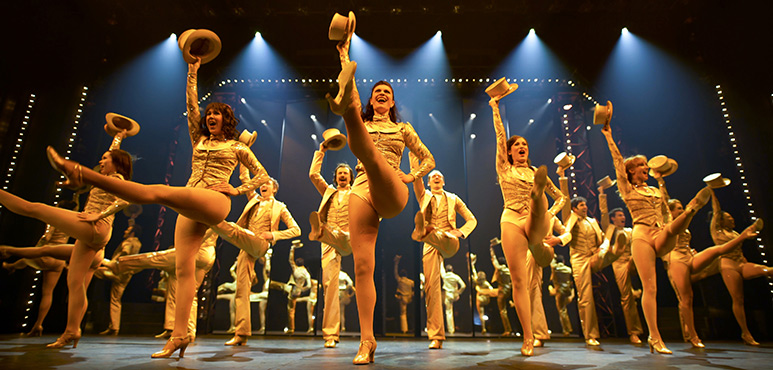 members of the company (photo)
In addition to these five shows, there are some other productions. View the full show calendar for more info.
*Yes, yes, I love living in Waterloo. I've said it before, and I'll say it again!
**Ugh – the 401. Who designed that highway anyway?
Thanks to the Stratford Festival for sponsoring this post. All opinions are my own.
Save
Save
Save
Save
Save
Save
Save
Save