How have I not yet posted about the luxe Baccarat Hotel in New York City? This one is right up my crystal-loving, luxury-dreaming alley. I know New York is all about the city, but wouldn't this just be a fantastic retreat from the noise and pollution of the city streets?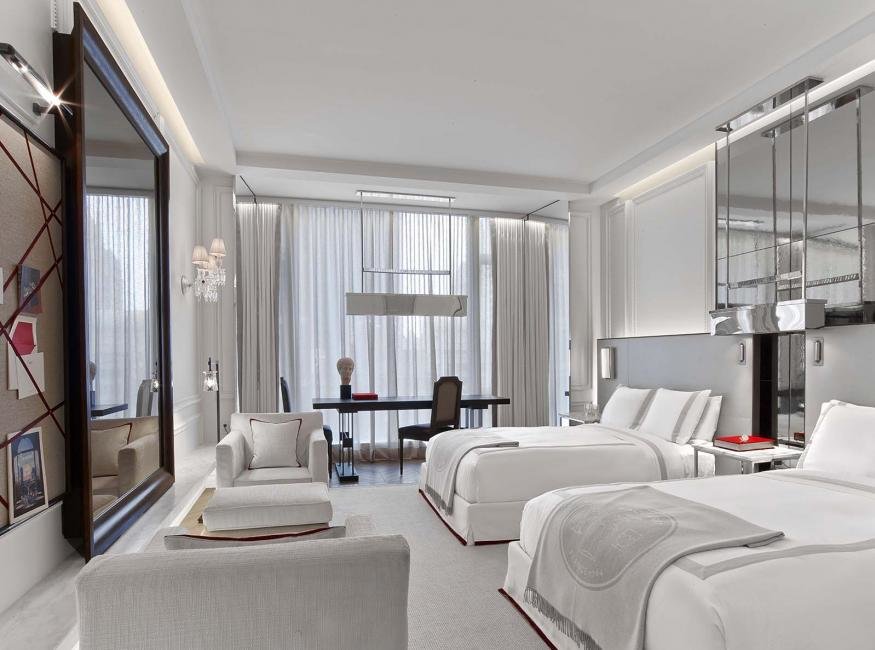 This room goes for over $1000 USD per night. It's slightly over my travel budget. But – wow! Gorgeous!
And before I move on to my version, take a moment to drool over the Baccarat Suite and the city car.
And now onto my interpretation: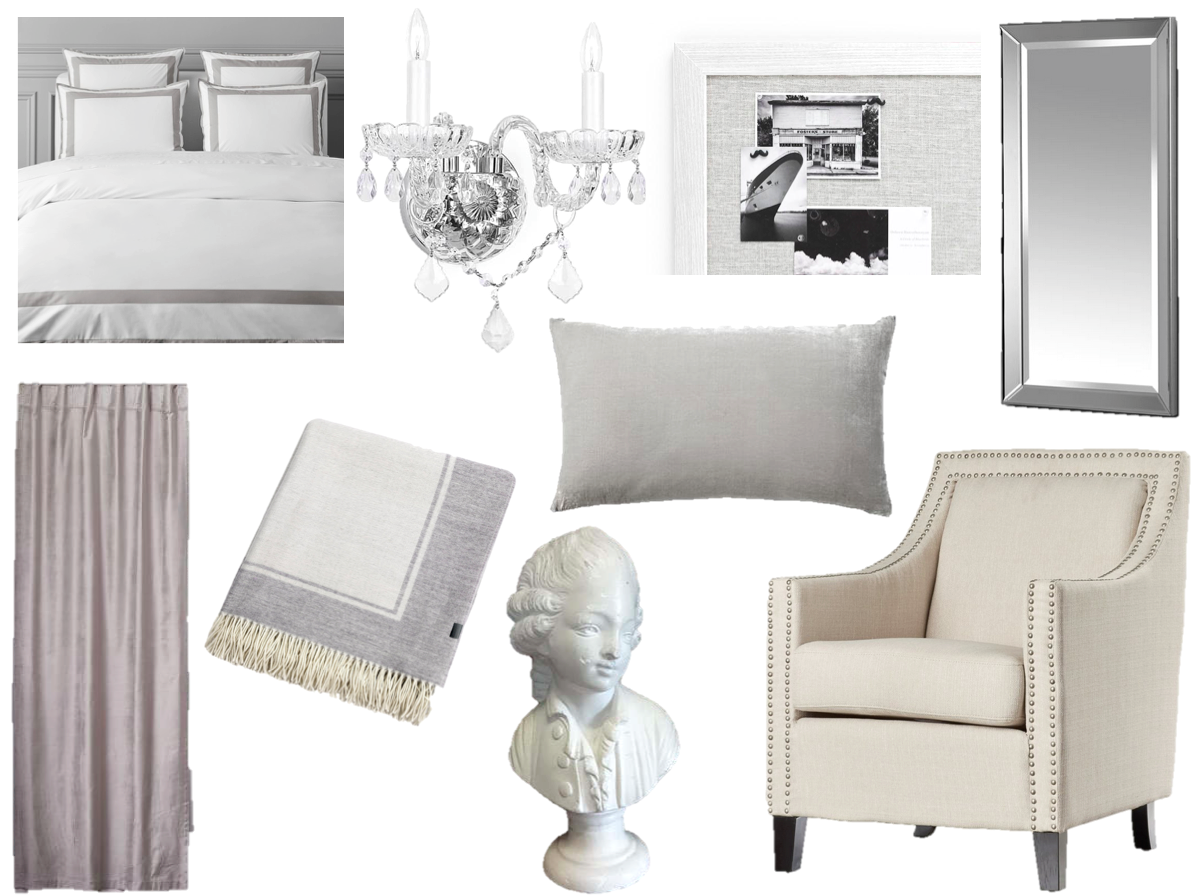 blanket, duvet, wall sconce, armchair, mirror, pinboard, pillow, curtains, bust
Save
Save
Save
Save
Save
Save
Save
Save
Save
Save
Save
Save
Save
Save
Save