I'm pretty excited about what's developing in my laundry/bathroom combo room. It took a few weeks to get going, but things are moving along now. One of the brands that I am working with on this project is BLANCO.
Not only are BLANCO's products very much to my liking design-wise, but I love the history of this company. It has been family-owned since 1925, and its products are known for their German engineering and high quality. The BLANCO Canada products are manufactured in Canada, which definitely pleases me.
The team at BLANCO set me up with a white-white-white sink and faucet combination that are going to be put to work in my new space.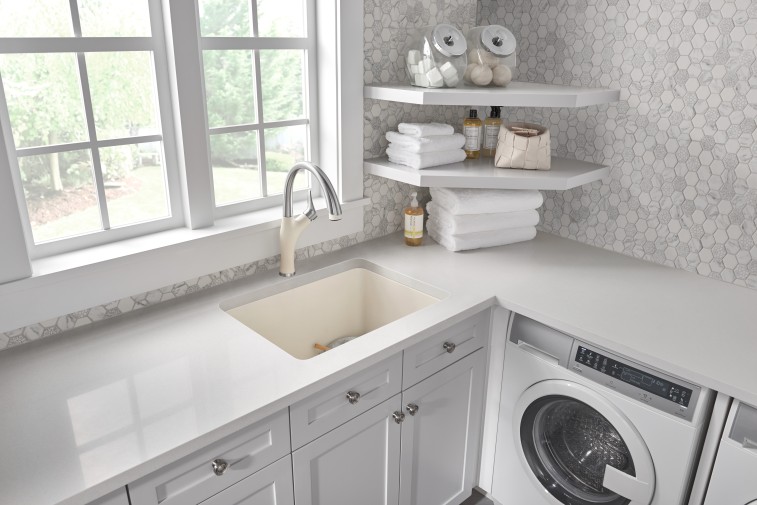 The Liven sink is made from BLANCO's well-known Silgranit material, which is extremely durable material that comes in seven colours. It can be undermount of overmount. I have a white one (naturally), but the Cinder and Metallic Gray also caught my attention. Since I've had a normal (small) vanity sink in this space for the last five years, I'm very eager to have a large workhorse moving forward.
As for the faucet? My plumber will be installing BLANCO's Urbena faucet. It is so sleek and clean – just what a white laundry room needs!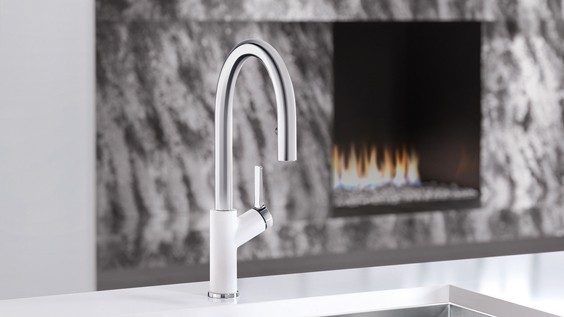 While there's a good chance that you like the Liven and Urbena as much as I do, you may be curious about other items in the BLANCO collection. Not to worry – everything else is lovely, too.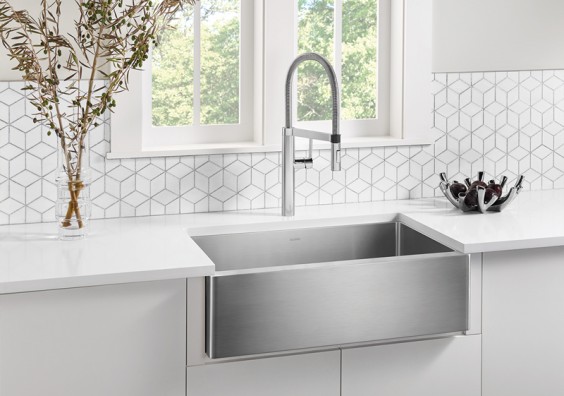 BLANCO Quatrus apron-front sink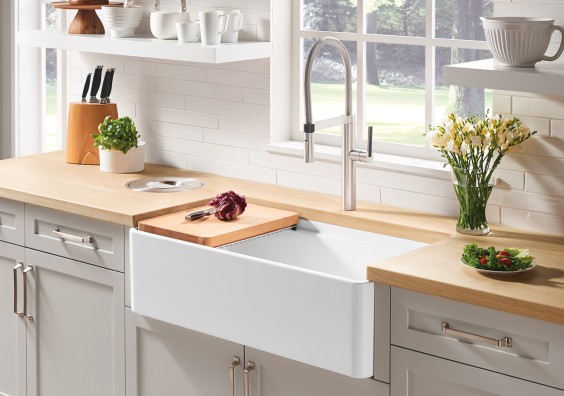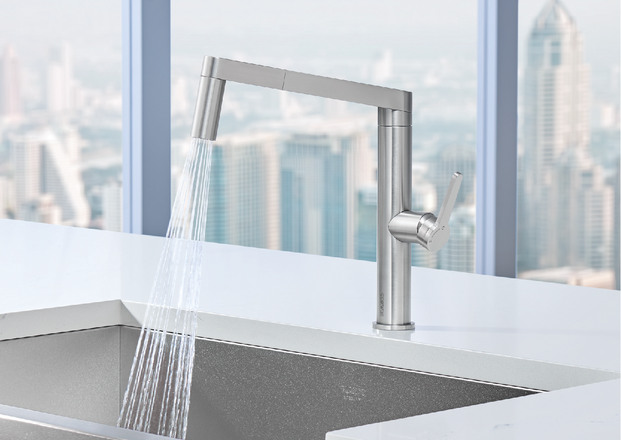 Thanks to BLANCO Canada for sponsoring this post. All opinions are my own. Photos via BLANCO.