Are you a bathtub or shower person? And if you like bathtubs, what style do you have? If your tub sits on four ball and claw legs, then you have a traditional clawfoot tub.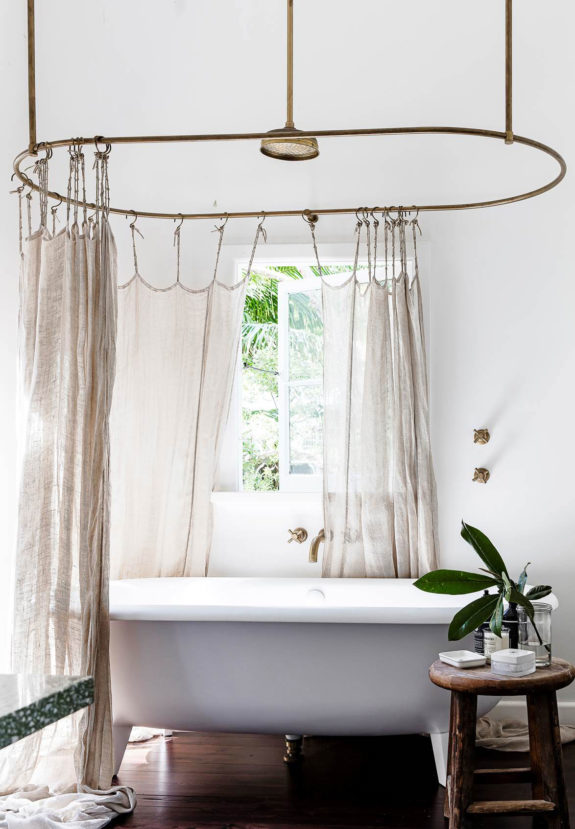 Emily Chalmers, via SF Girl By Bay
This style reached popular stats in the late 19th century when it spread to England from Holland at a time when bathing became fashionable. Fashionable. Could you imagine living in a period where bathing was such a luxury. In some parts of the world, I know it still is!
In the 1880s, companies started manufacturing porcelain enameled cast-iron tubs. Nowadays, these tubs could be made of fiberglass or acrylic, which makes them much lighter than the traditional cast-iron version.