I absolutely do not know how to begin this post. Do I start by telling you about the 10-course menu? Or maybe about the first time I sipped on sake? Perhaps I could tell you about how I shared an evening with a group of strangers. A good place to start might be to tell you about how two celebrity chefs came together to plan a unique dining experience. Okay, you want me to just get to it, don't you?
You already know that I'm a big fan of Langdon Hall. Ever since I drove up the winding driveway and saw Langdon Hall for the first time in June 2015, I've been hooked. It's not just something in the water. There's something in the air, the food, the surroundings, the garden, the architecture, and the people. The place is special.
A couple of weekends ago, I was invited to be a guest at an exclusive dinner prepared by Chef Jason Bangerter of Langdon Hall and Chef Jackie Lin of Shoushin. This dinner was a celebration – and collaboration – of two cultures. It was a dinner that brought together tradition from the Japanese and French. It was a unique feast that showcased the culinary art of two incredibly talented chefs as well as incredible sake and wine pairings from Kado and Halpern, respectively. It was certainly a night to remember!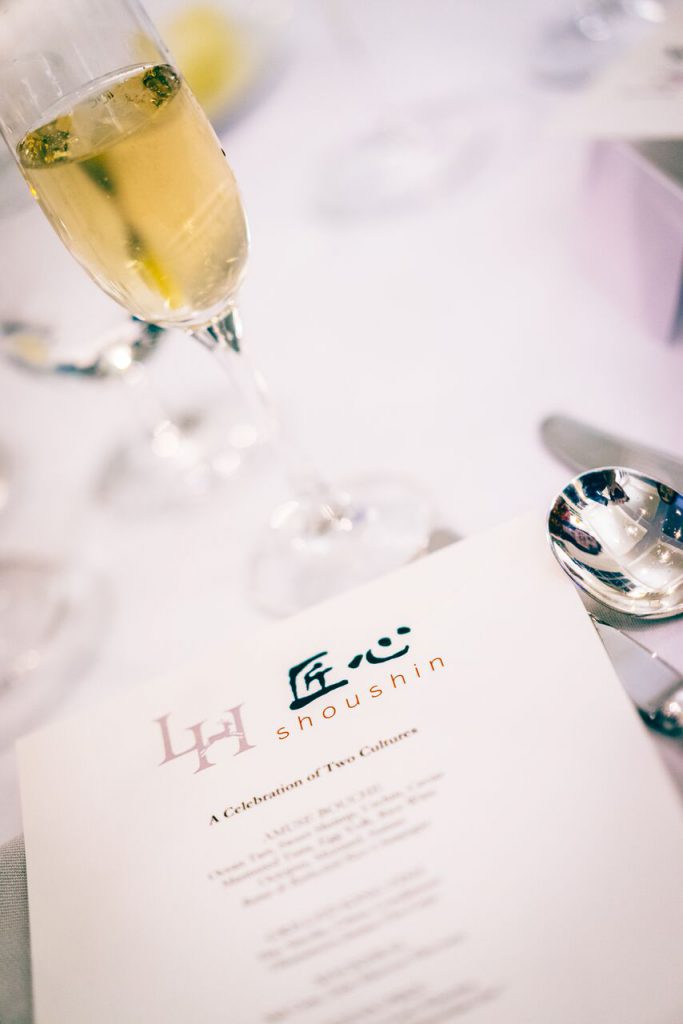 A 10+ course meal? I trained for it! I only ate breakfast that day in preparation for the event! (Although I did have some Terroir upon arrival…do you blame me?). I'm pretty sure my eyes nearly popped out of my head when I saw the extensive menu. Chef Jackie Lin prepared fish that was flown in from Japan for the occasion. Chef Jason Bangerter worked with Jackie to prepare and pair the fish with French flavour and flair, and, as per usual, he sourced many ingredients from Langdon Hall's gardens. It was inspiring, educational, and delicious! It was chemistry. It was art.
British photographer Simon Boucher-Harris snapped a collection of beautiful photos that I'm thrilled to be able to share here.
Behind the scenes…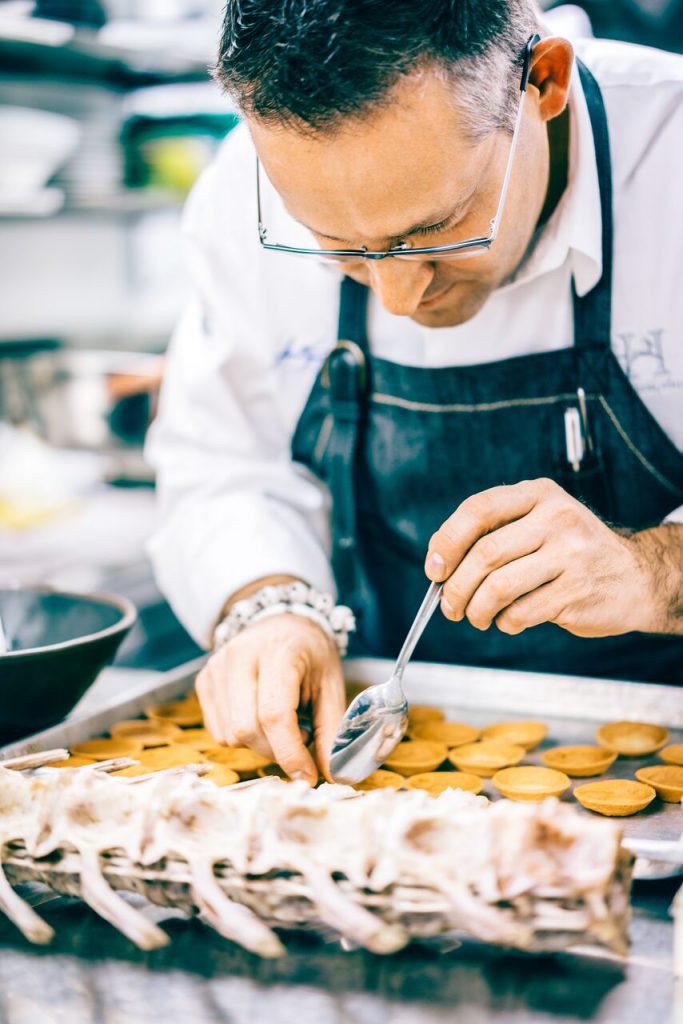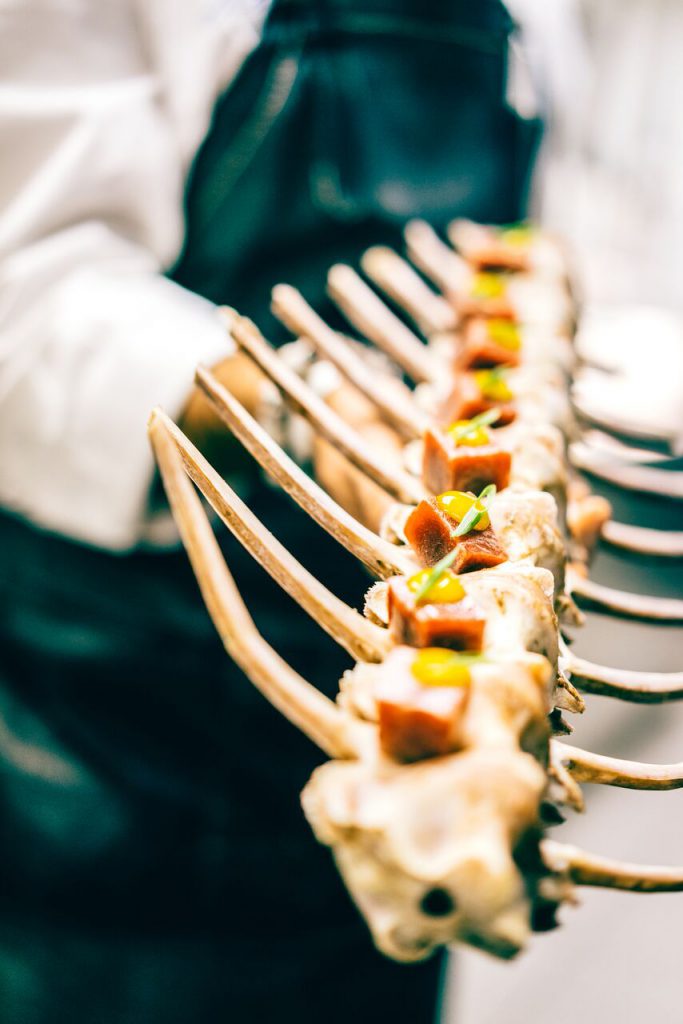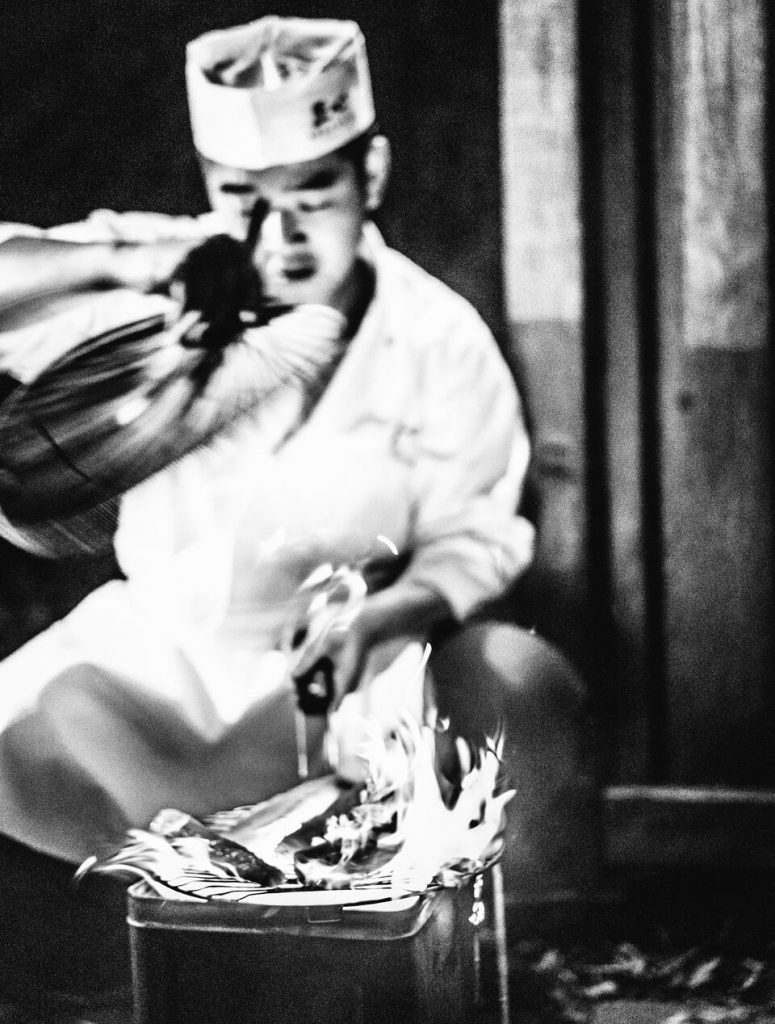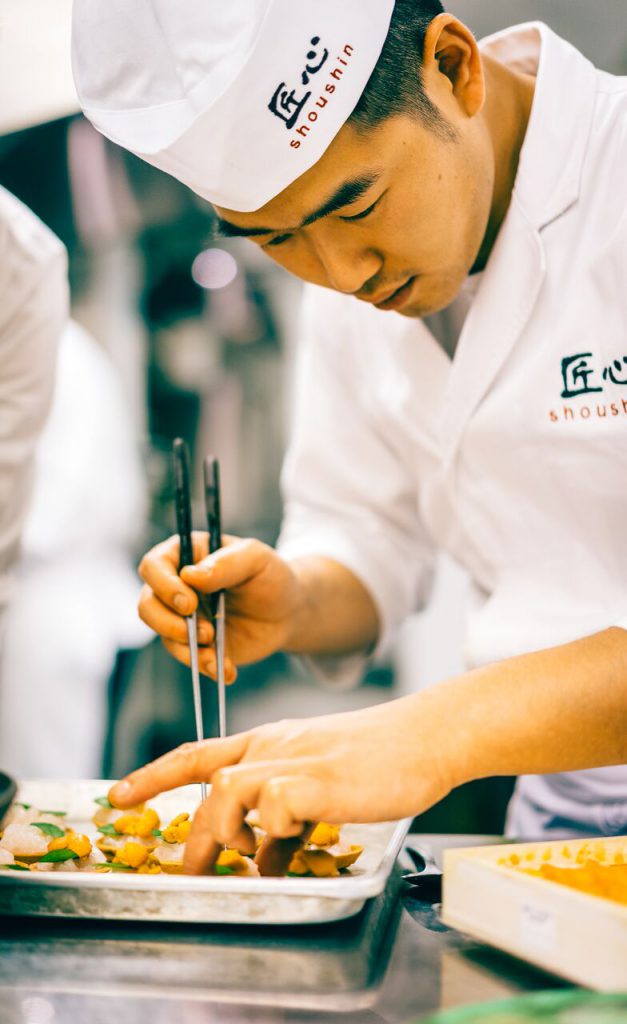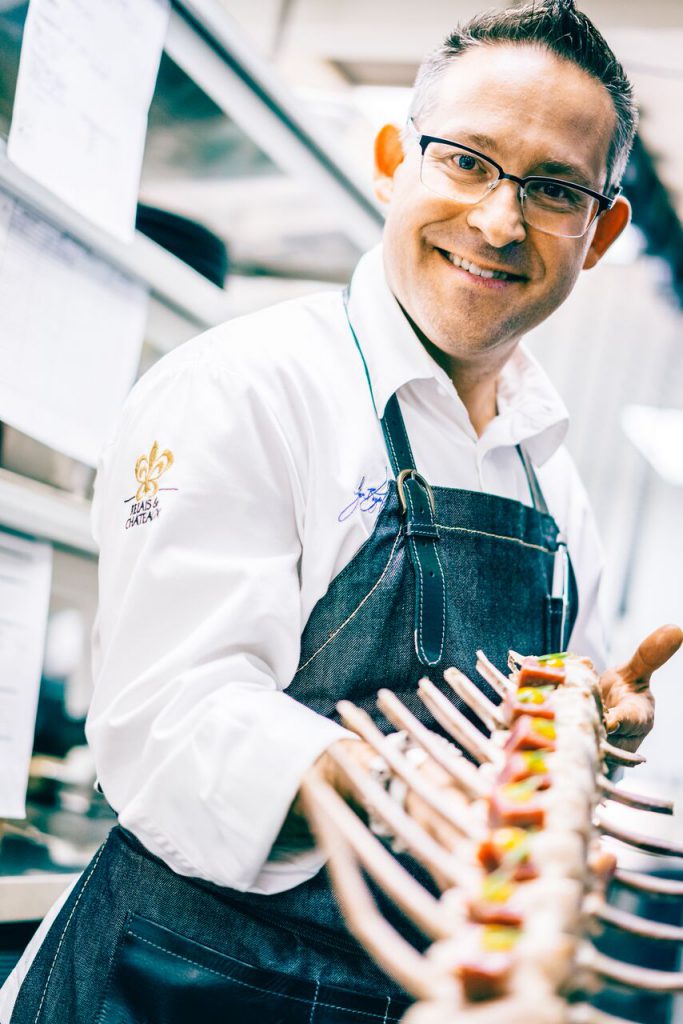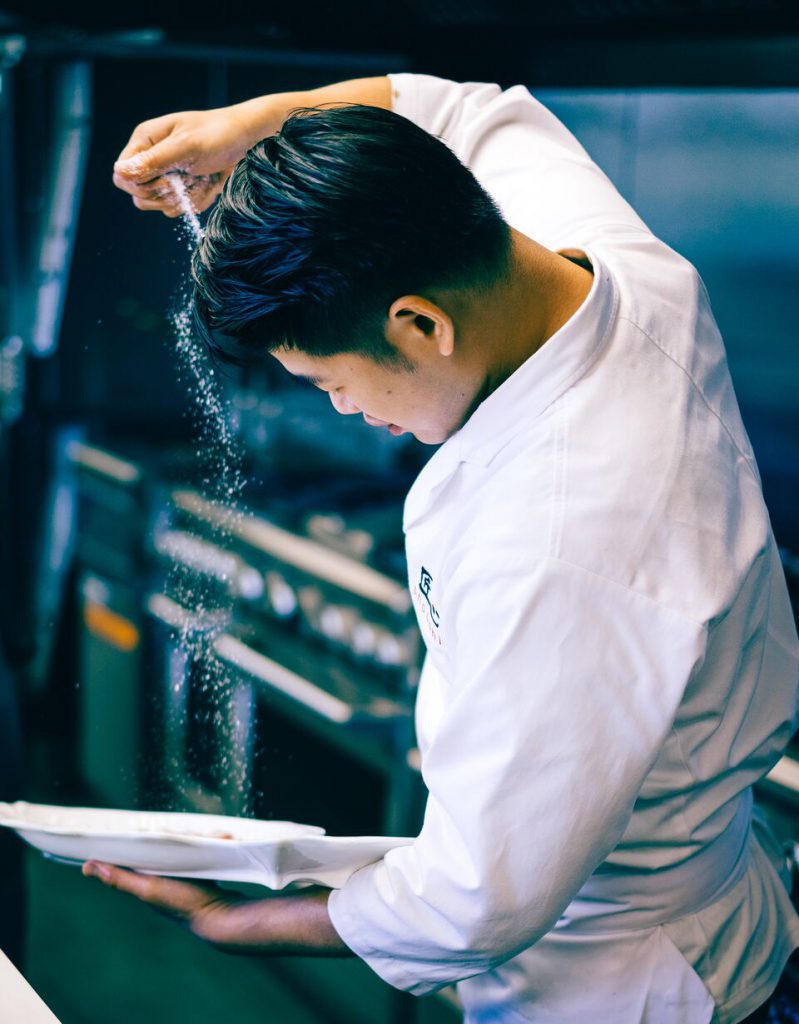 (Simon took this photo of Chef Jackie during the cooking demonstration the following day, but it's such a great photo that I had to include it!)
The dinner…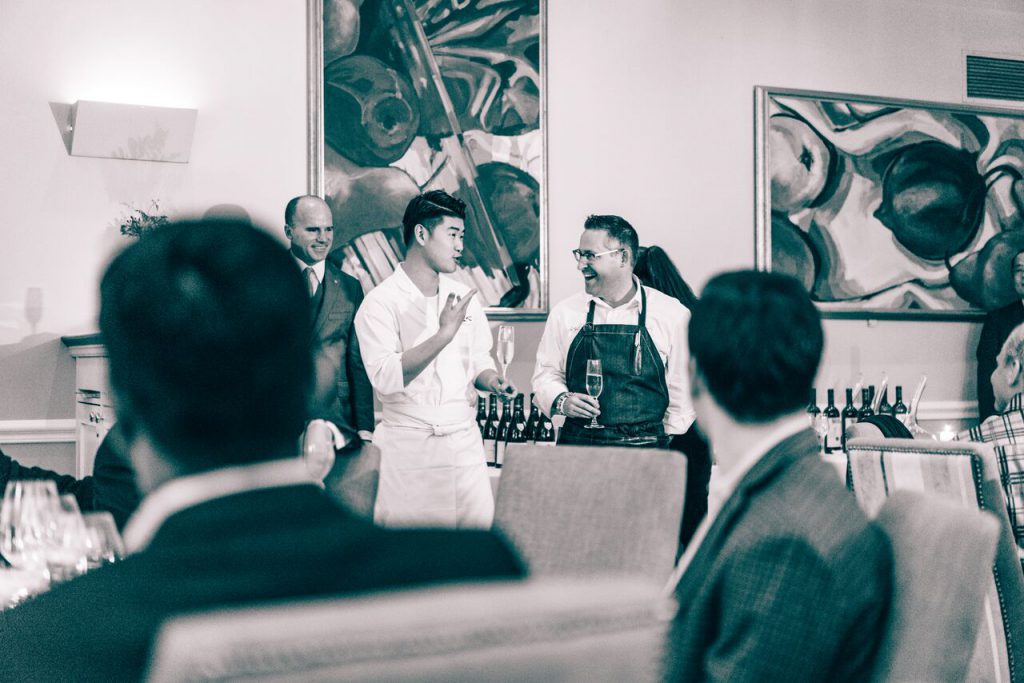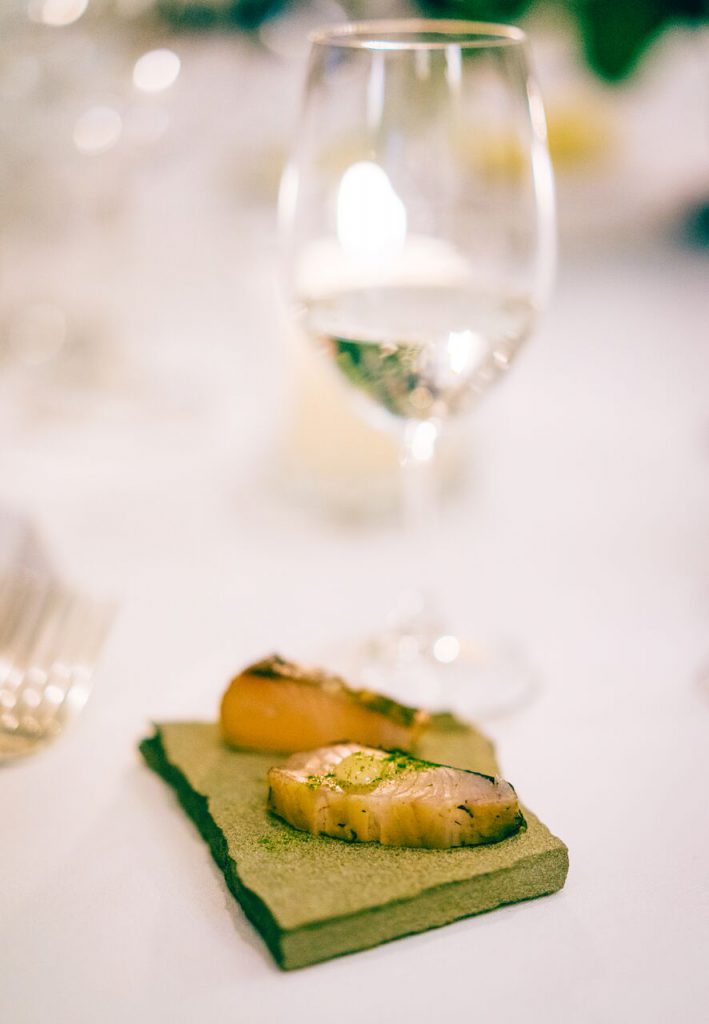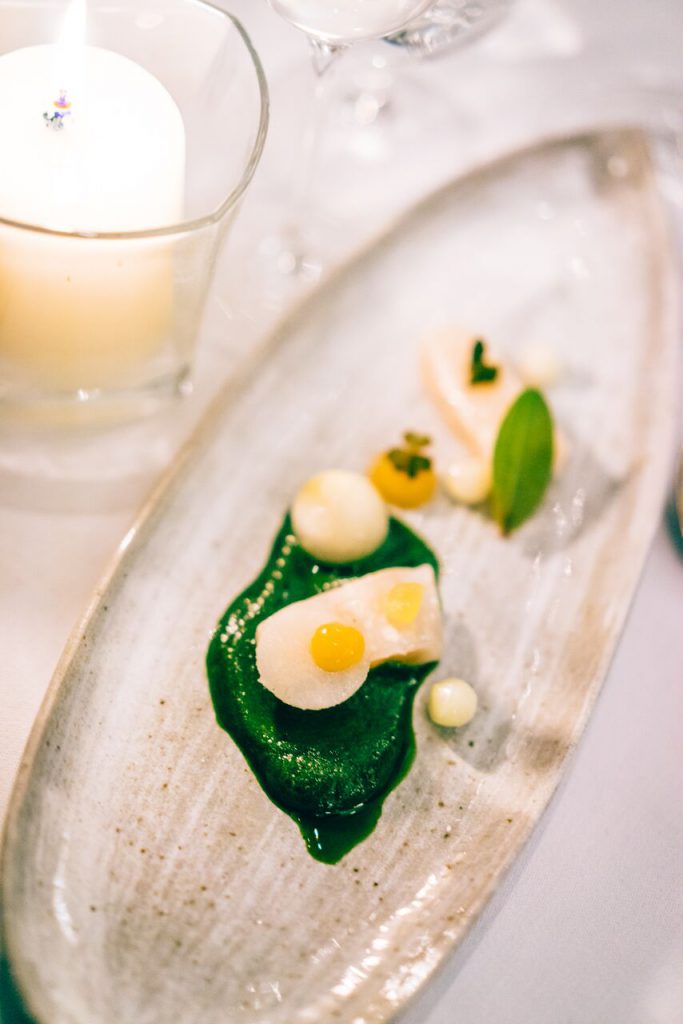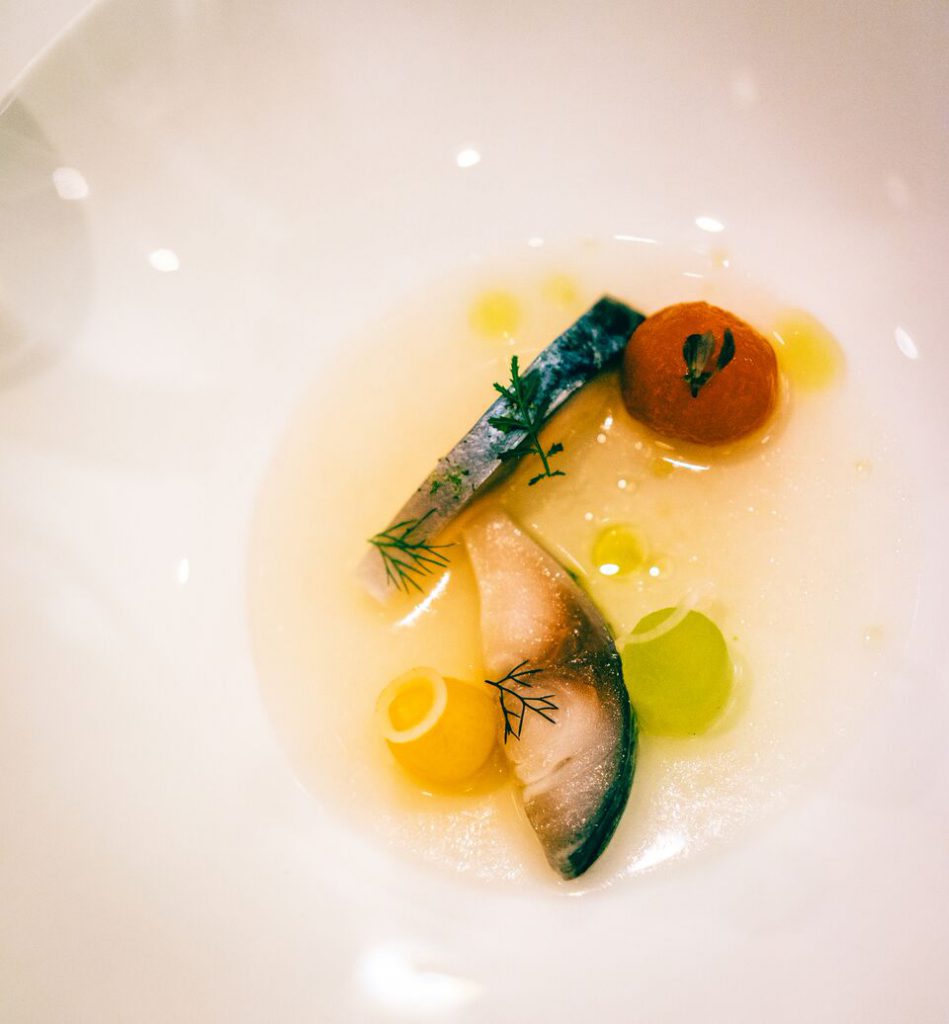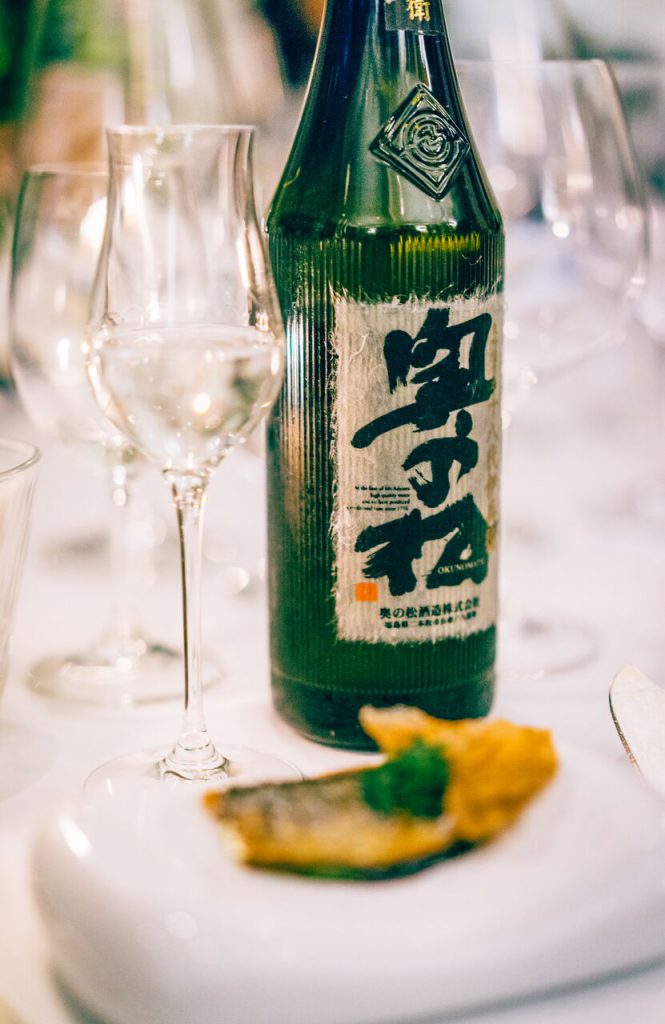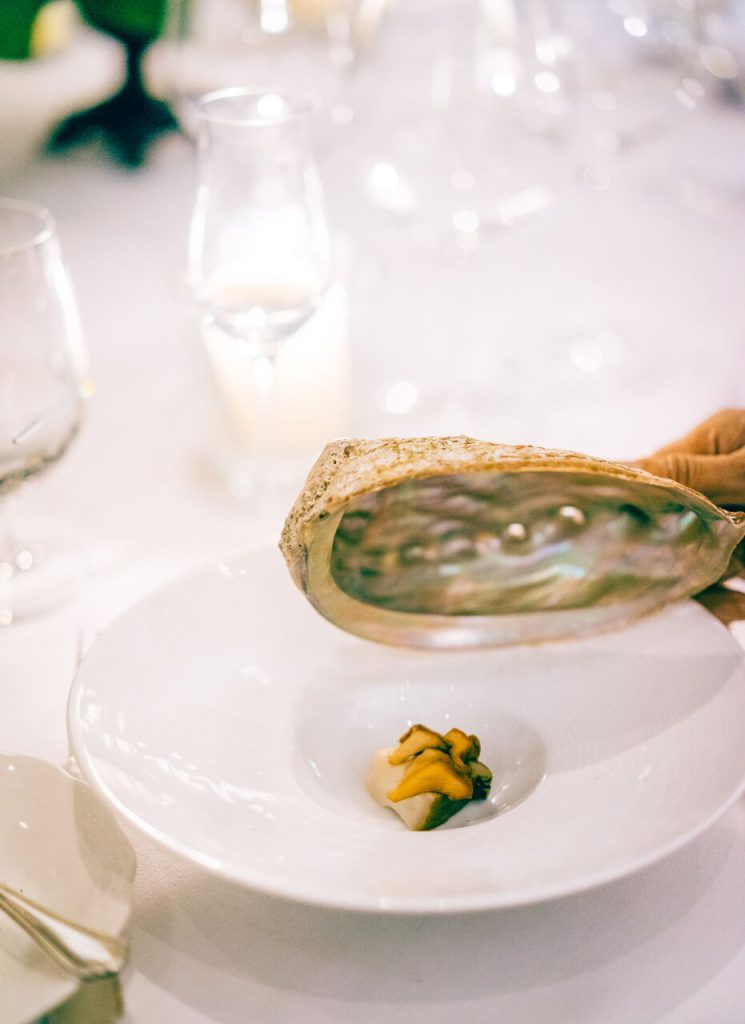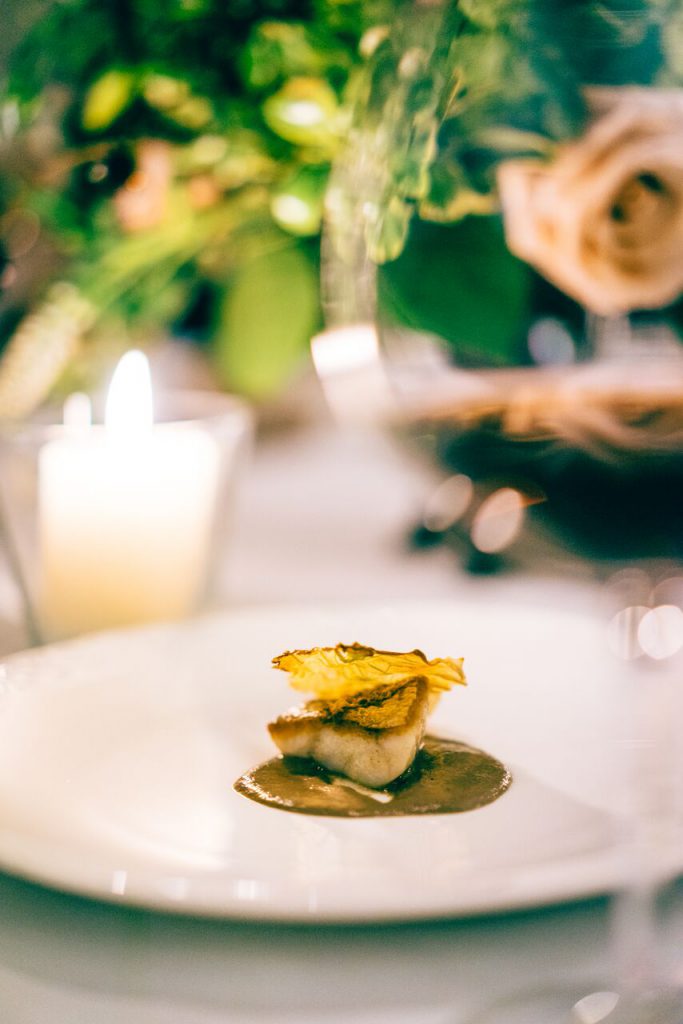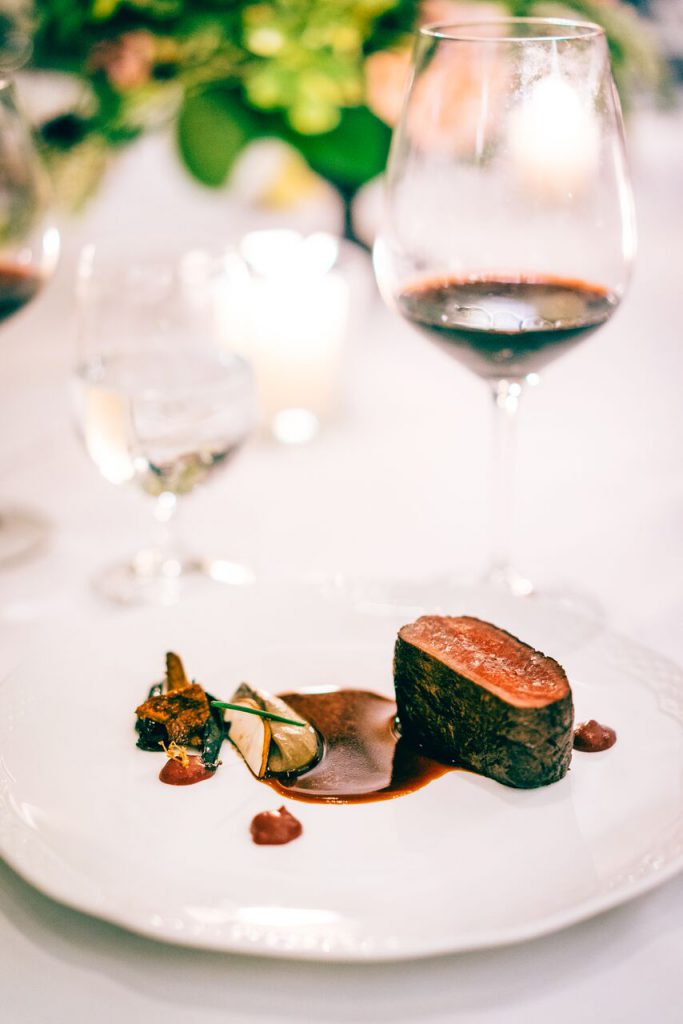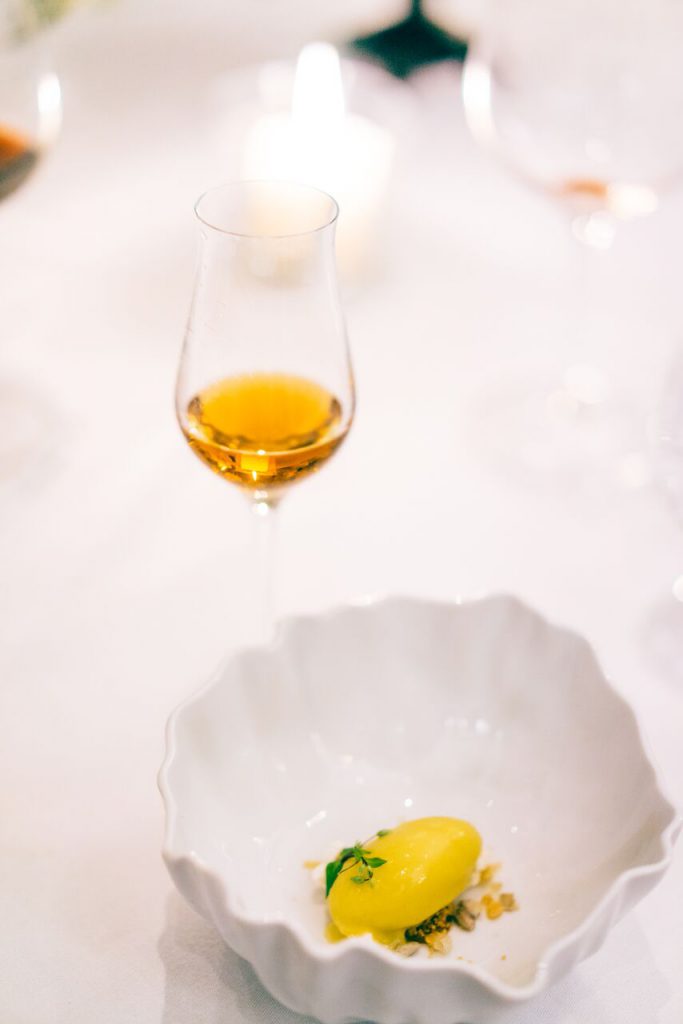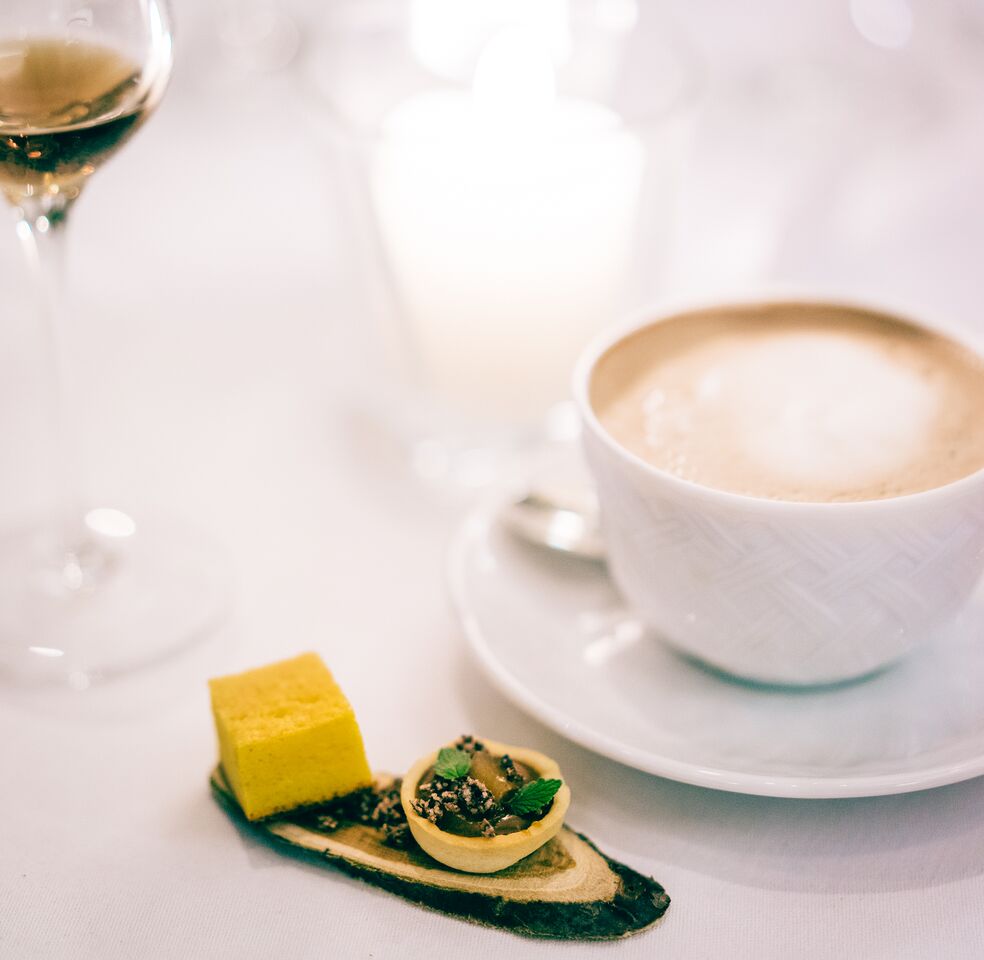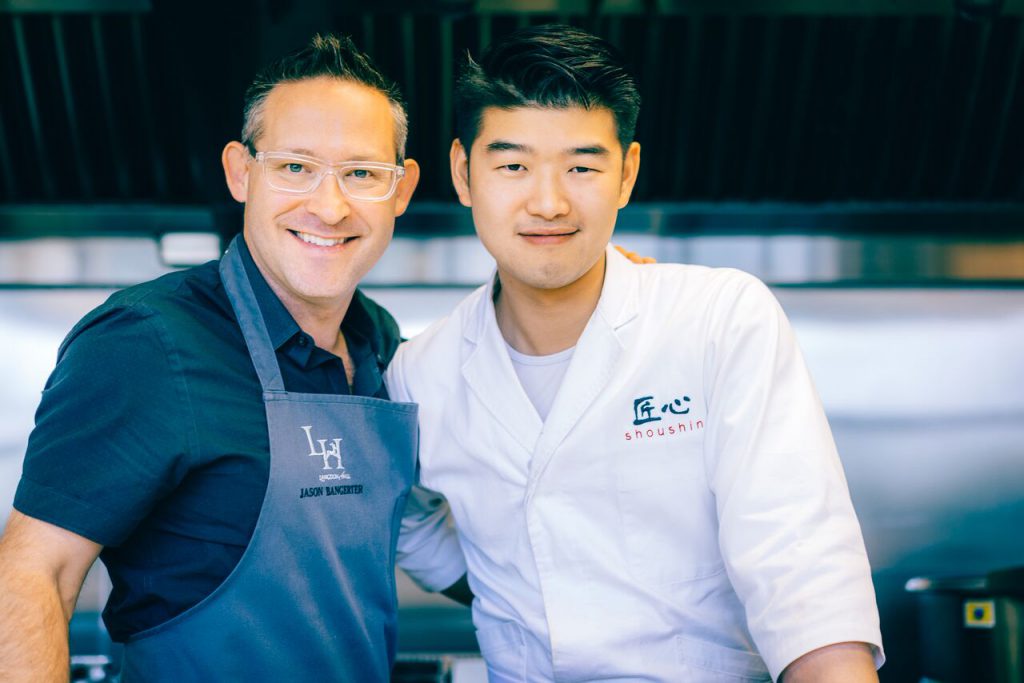 Each course – as you've seen in the photos above – was paired with sake or wine. I had never had sake, so I was a bit hesitant, but since I was sitting beside Kiyoko Miyashita – sake expert and owner of Kado – I was given excellent explanations of what I was drinking. Sake has a higher alcohol percentage than wine, and it has a unique flavour. I thought I had tasted anise, but Kiyoko assured me that there was no anise in the drink. Althought I was told that the flavour is even better after the drink sits for a while, I could never seem to let mine sit for too long since it was so delicious!
As the evening was a celebration of two cultures, we were also lucky to sip on French red wine for some of the fish courses and the venison course.
It's hard to put into words how special this evening was. Although many of the 30 people in attendance started the evening as strangers, after clinking glasses to toast, sharing travel stories and laughs, we ended the evening as new social media friends and conversations continued after the evening ended. To have two remarkable chefs collaborate to create a menu just for us, share their recipes, and mingle as they put finishing touches on our meals at our tables was extraordinary. Shoushin at Langdon Hall was a very good idea!
This event was a partnership between two well-recognized establishments – Langdon Hall in Cambridge, Ontario and Shoushin in Toronto.
Photos by Simon Boucher-Harris.

Thanks to Langdon Hall for inviting me to be your guest.
Save
Save
Save