I know many of us just finished a couple of weeks of holiday feasting, but I can't help but continue to talk about food and entertaining. This year, I really want to try to declutter and get rid of items that I no longer regularly use. In so doing, I'm also going to be paying close attention to what I do use.
In the kitchen, for example, these five items get quite a bit of use at my house, and they're here to stay.
I use my KitchenAid mixer on a weekly basis to make bread, pizza dough, pasta, or desserts. It was a great investment, and I keep it on my counter for easy access.
I use cloth napkins at my place, and I'm always looking for new sets to replace old ones. Most of mine are colourful (big surprise), but I'll be looking to add beautiful white sets this year. They're just so crisp and lovely.
I recently purchased pie beads (for Lucy Waverman's saffron chocolate tart), and they definitely kept my tart crust in top form. I look forward to baking up some more tarts and pies this year.
I use trays quite regularly to carry food from one room to another while I'm hosting, or simply to carry my tea and treats to the living room while I veg out. Trays come in very handy during the warmer months, too, when I'm bringing things to and from the barbeque.
Finally, I have a stack of ramekins in my cupboard that I use for just about everything – from serving olives, nuts, or candy to making baked eggs.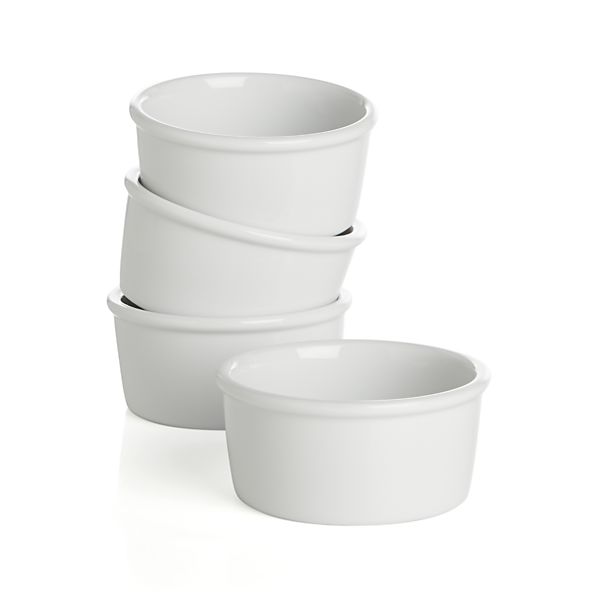 ramekins
What are your kitchen essentials?