I know last week was a little light on the blog posts. I didn't mean for this to happen, but it did. I'm back on top of things this week, and it's going to be quite the week of fun posts! I'm starting off with super news –
I've been nominated for an Amara Interior Blog Award for the Best Colour Inspiration Blog category. Fun, right? I'm super pumped, so thanks to the kind person who nominated me!
I'd love your support for this award, so if you feel so inclined, would you please click on over to my Amara IBA voting page and cast your vote? Pretty please!?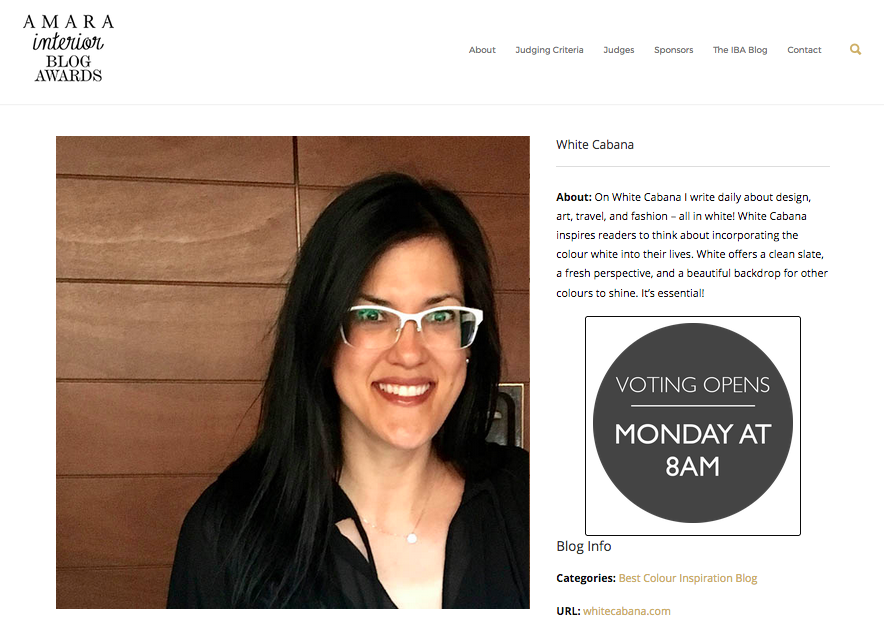 As per usual, there are a ton of amazing blogs to discover and support in the Amara IBA awards, so I would encourage you to browse and vote as much as you can!
Thanks, as always, for making White Cabana part of your day! And thanks for casting your vote!
p.s. Tell your friends, family, and colleagues, too!
Save
Save