At the end of July, my friend and I headed on down to Florida for our annual girls' trip. We've been at it for 5 years or so already, and each year, we've managed to schedule a vacation-in-a-vacation while we're away. One year, we went to Chicago; another year, we went to Miami. You get the idea.
This year, we didn't want to go very far from where we stayed in Madeira Beach, but we were interested in exploring another part of the state. We had heard good things about Sarasota from several people (I'm looking at you Nick and Lana), and since it was only an hour or so away, we thought it might be a good option. And were we ever right!
Here's the timeline of our vacation-in-a-vacation (scroll down for photos and more info):
Day 1:
8 am: Depart Madeira Beach
10 am: Arrive at the Ellenton Outlet Mall (vacations in Florida always involve shopping)
4 pm: Arrive Ritz-Carlton Sarasota
5 pm: Arrive at the Spa, meet Andrea and Tammy, have a wonderful time sipping champagne while getting manicures
6 pm (or so): Enjoy the spa's healing waters (jacuzzi, sauna, steam room)
8 pm: Walk over to Selva Grill for a delicious fish meal
11 pm: Snooze on luxurious pillows and beds in our Ritz Sarasota suite
Day 2:
8 am: Order room service and eat breakfast on our balcony
10 am: Hop on the Ritz's shuttle bus to the Ritz-Carlton Sarasota Beach Club at Lido Beach (about a 5-10 minute ride)
10 am – 1 pm: Lounge by the pool, walk on the beach, reapply sunscreen a bajillion times
1 pm: Enjoy a poolside lunch
5 pm: Depart the Beach Club
6 pm: Say goodbye to the Ritz-Carlton Sarasota
6:30 pm: Drive to Siesta Key for a short walk on the beach
8 pm: Depart Sarasota
9 pm: Arrive Madeira Beach
The Ritz-Carlton Sarasota welcomed us warmly upon arrival, and we had absolutely nothing to worry about during our stay. From valet parking to check-in to restaurant reservations to info about the area – the staff knew how to look after us and answer all of our questions. It was so nice to not have to think about anything! (See some photos on Instagram at #WhiteCabanaGoesToTheRitz)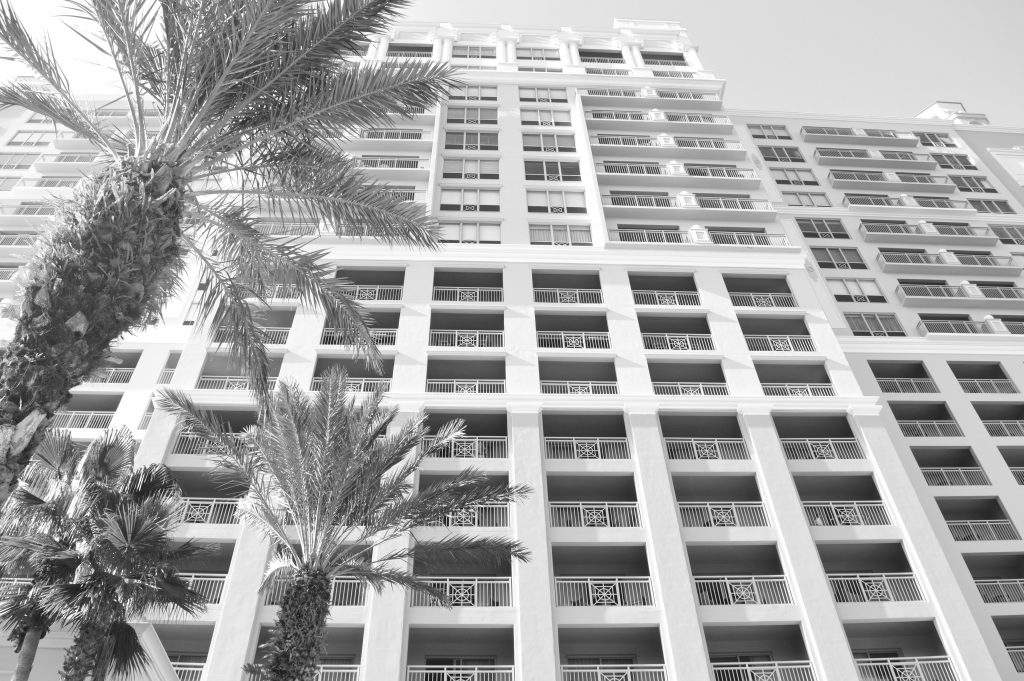 a substantial building in the city of Sarasota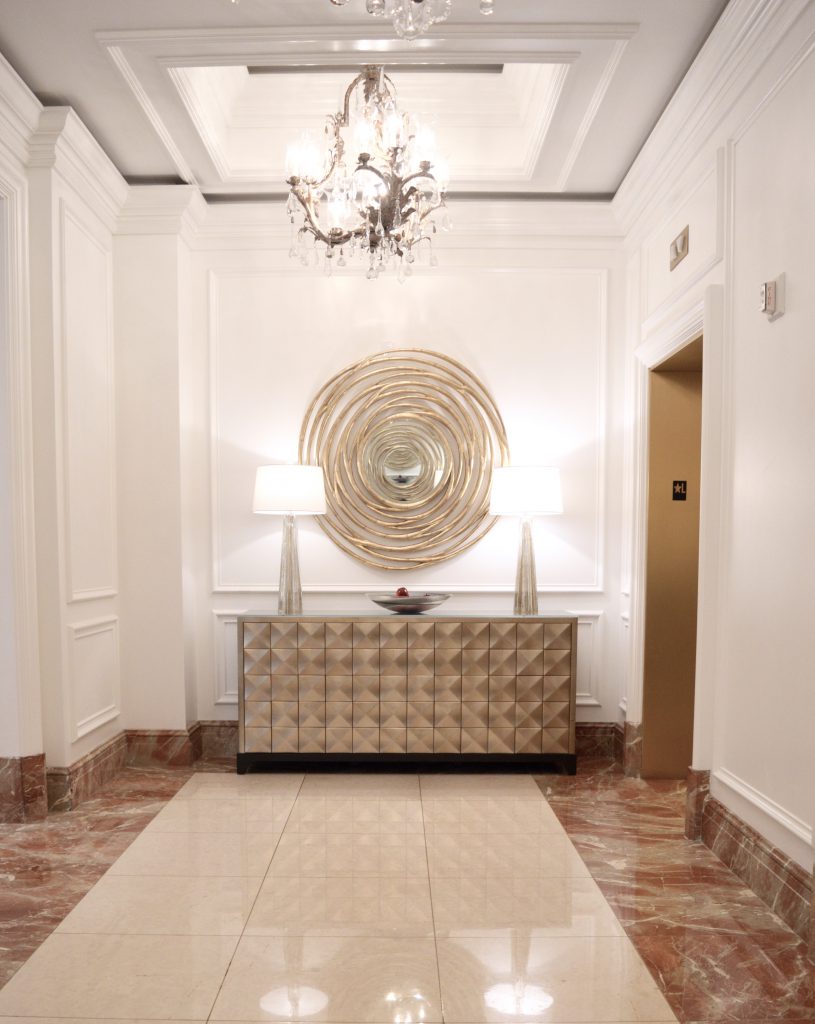 the lobby area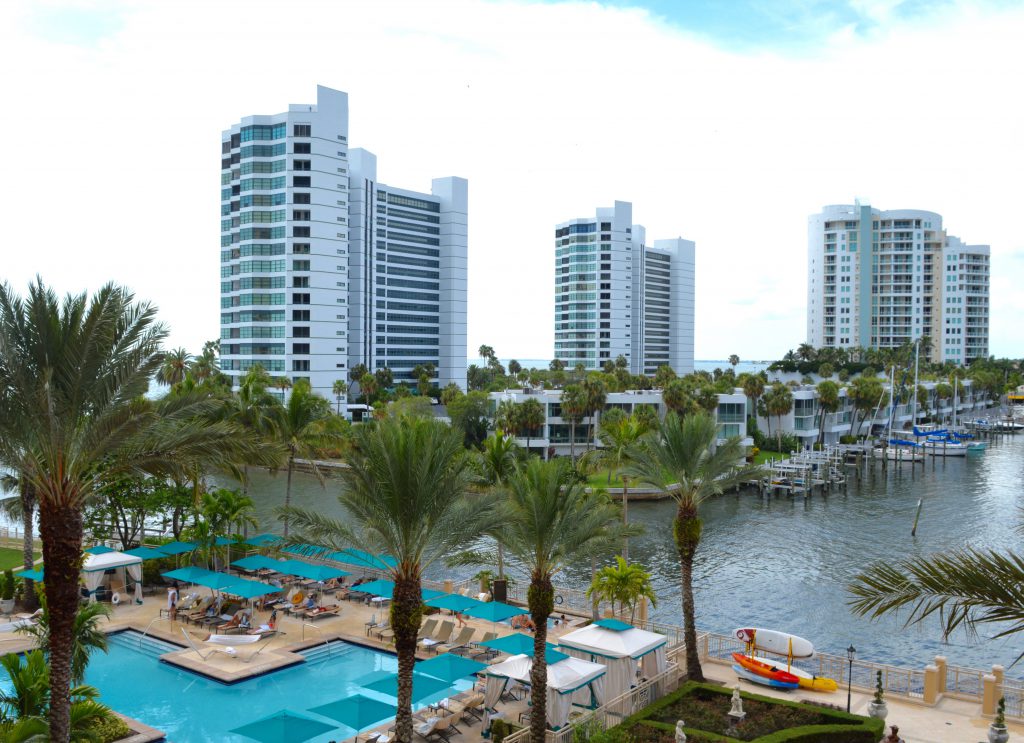 the pool and marina view
Our suite was beautiful. Our room overlooked the pool, outdoor dining area, and the marina. The evening sunset was stunning (as most Florida beach sunsets are!). Our room had two comfortable queen beds, robes and slippers (loved 'em), a dining table, a balcony with another dining table, Asprey toiletries, and a pretty marble-clad bathroom.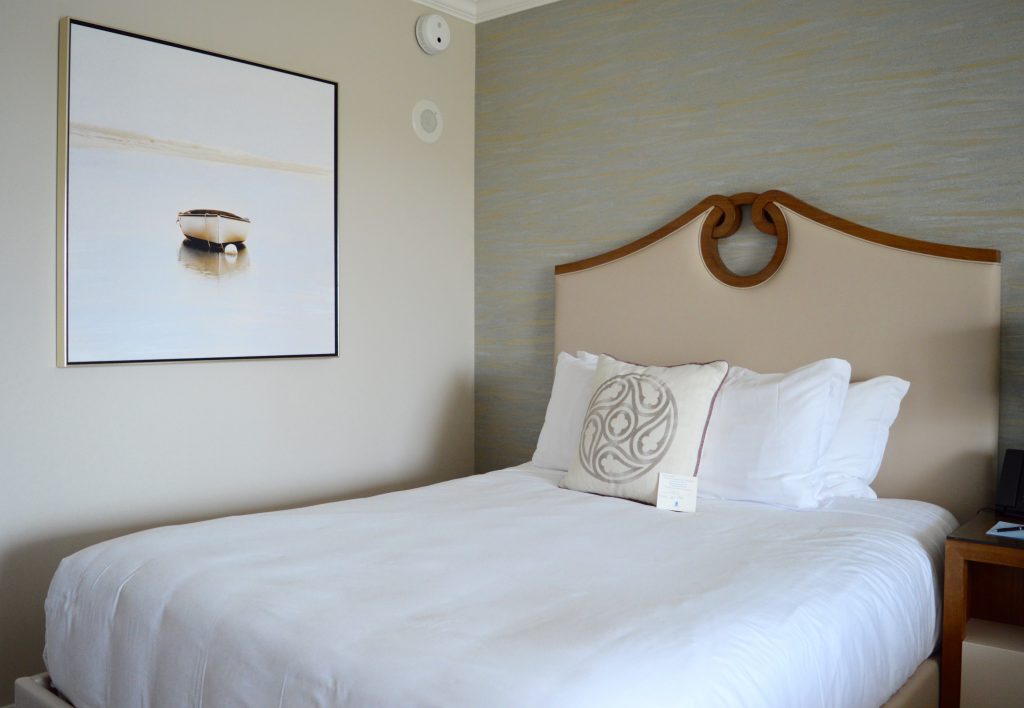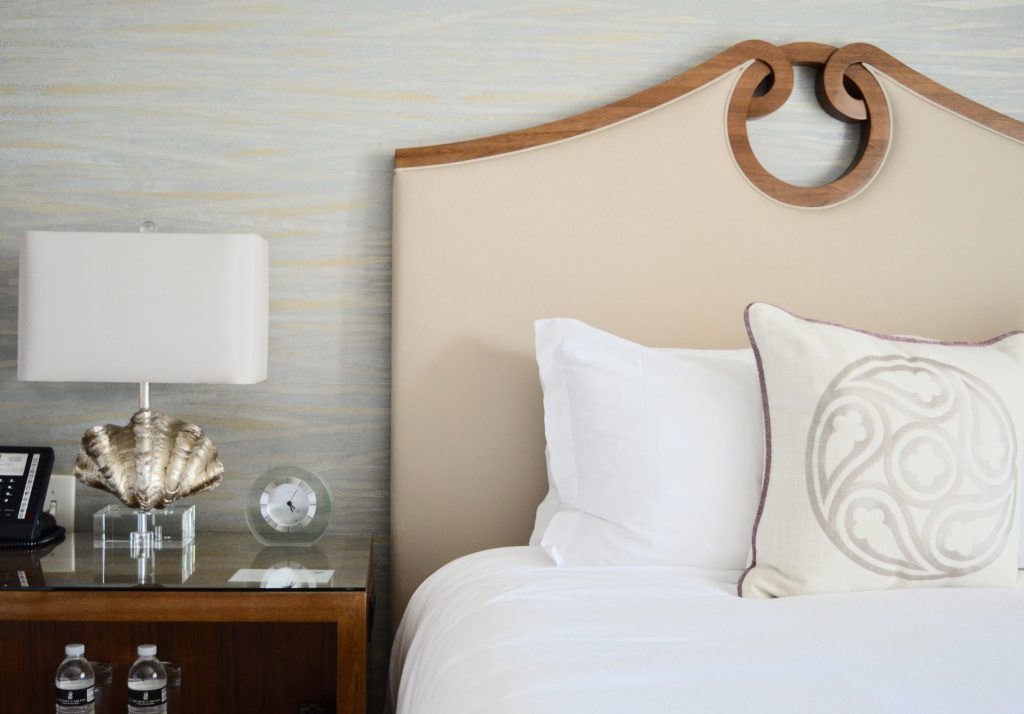 comfortable beds with soft linens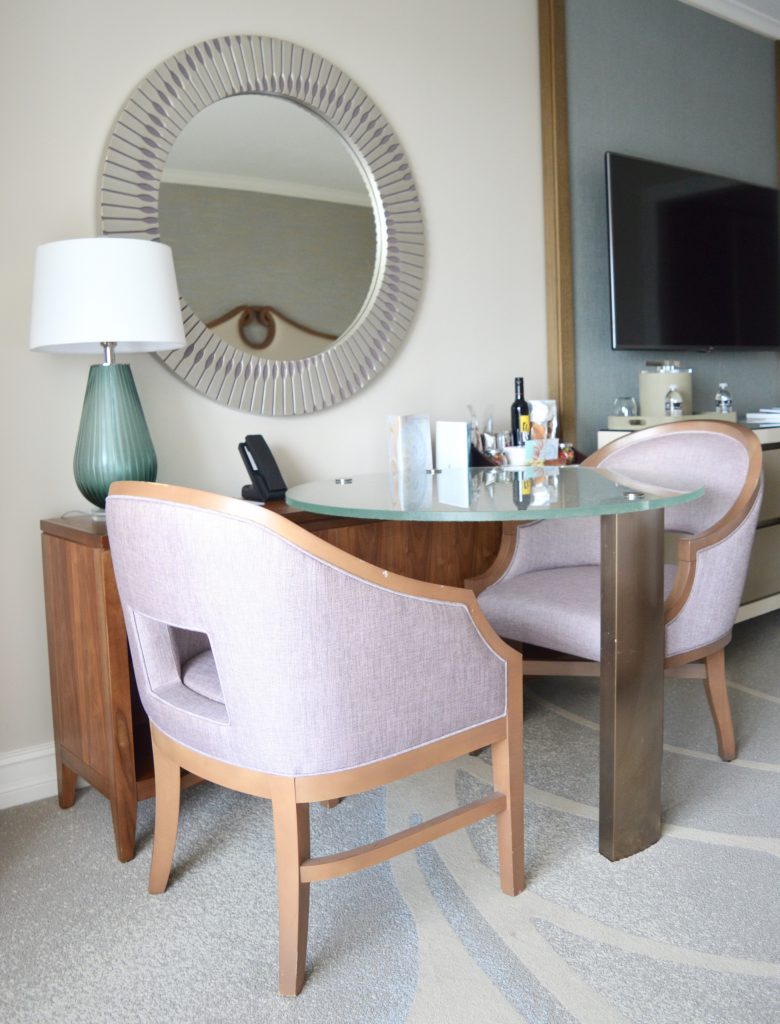 a small in-room dining area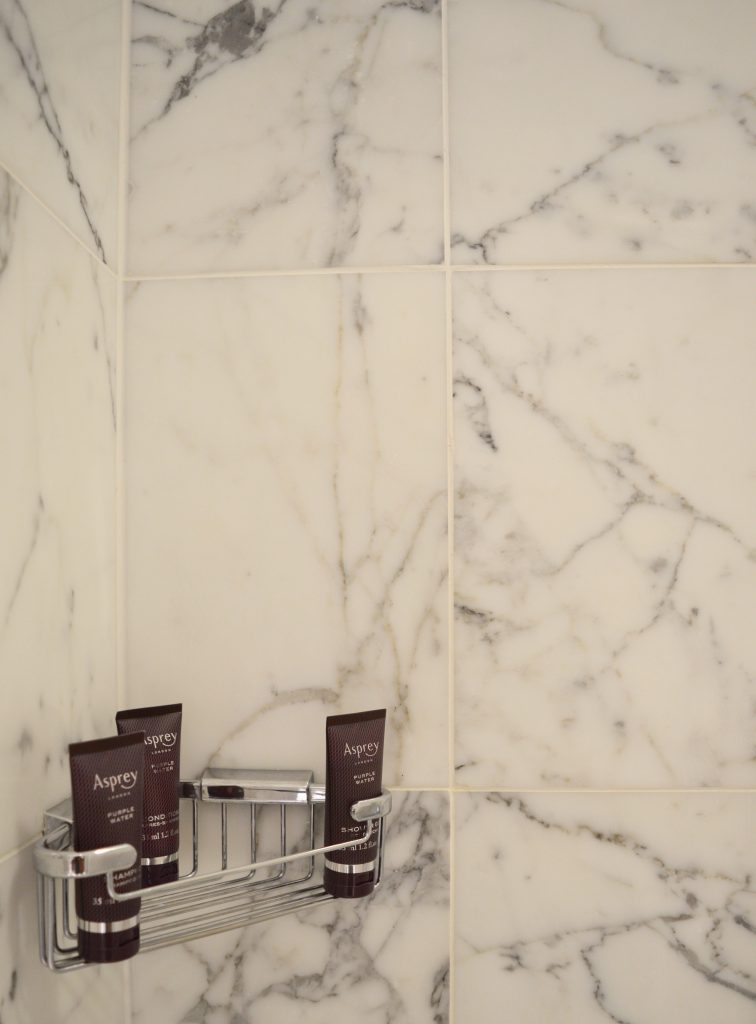 Asprey toiletries in the bath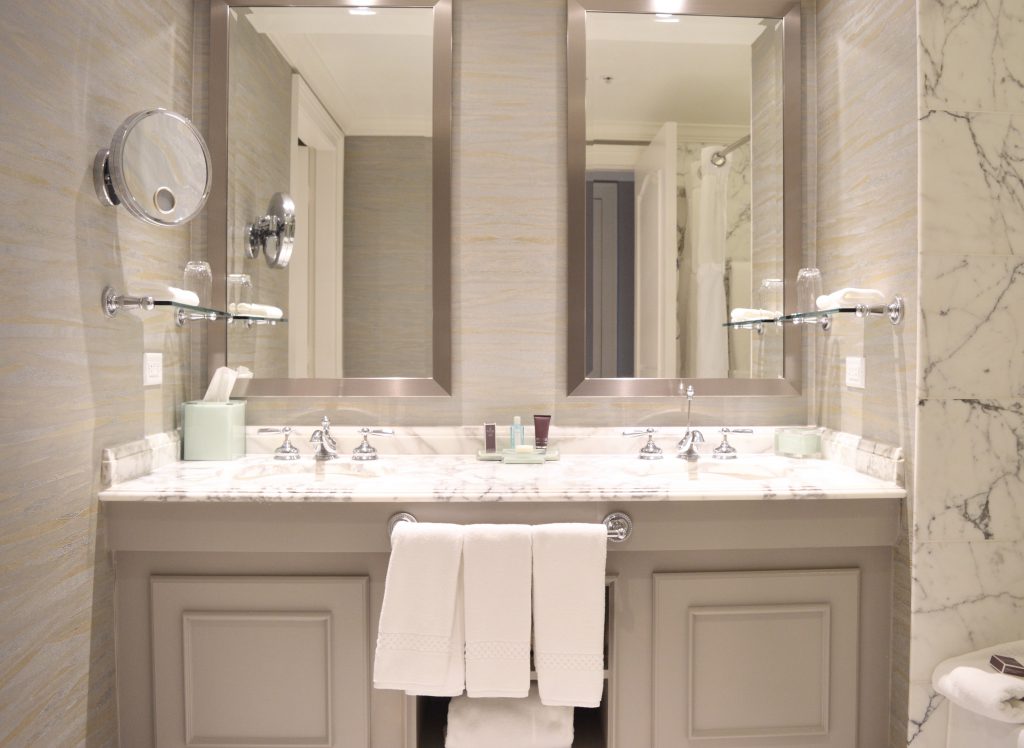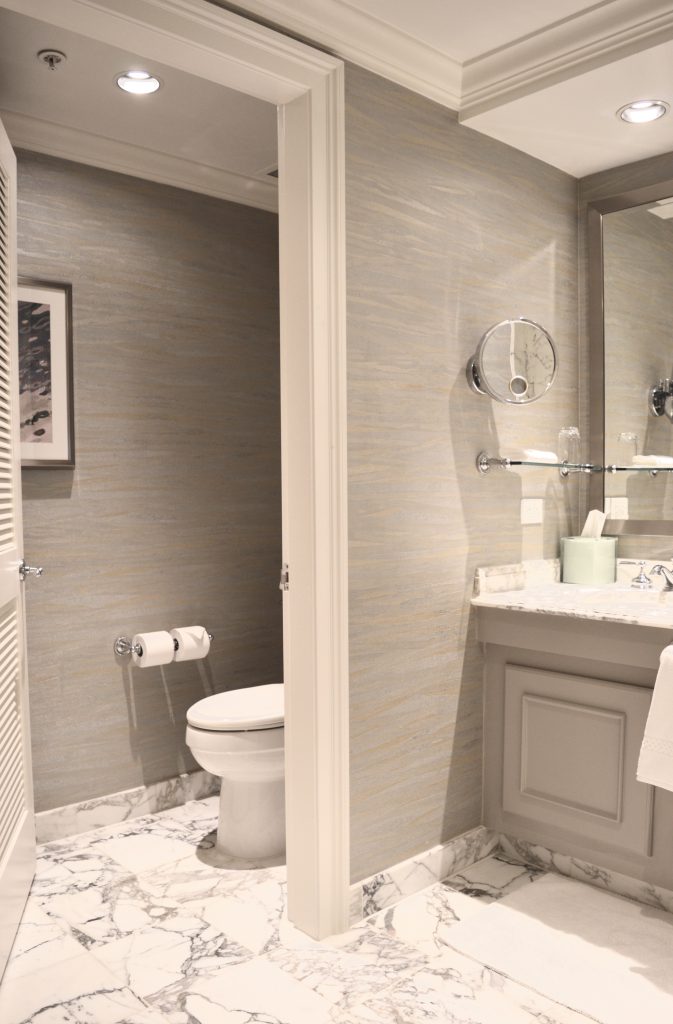 a muted colour palette in the large bathroom
From the concierge, I learned that every detail of the decor was well thought-out. The artwork, rug, and accessories were chosen and designed with Sarasota's history and surroundings in mind. The beach flavour played a large role, naturally, but so did the Ringling Brothers. The hotel, in fact, was bought and developed by a Ringling – of the Ringling Brother Circus.
In our short time in Sarasota, we only managed to have one meal at the hotel – breakfast ordered from room service. Our meal was delicious and very filling!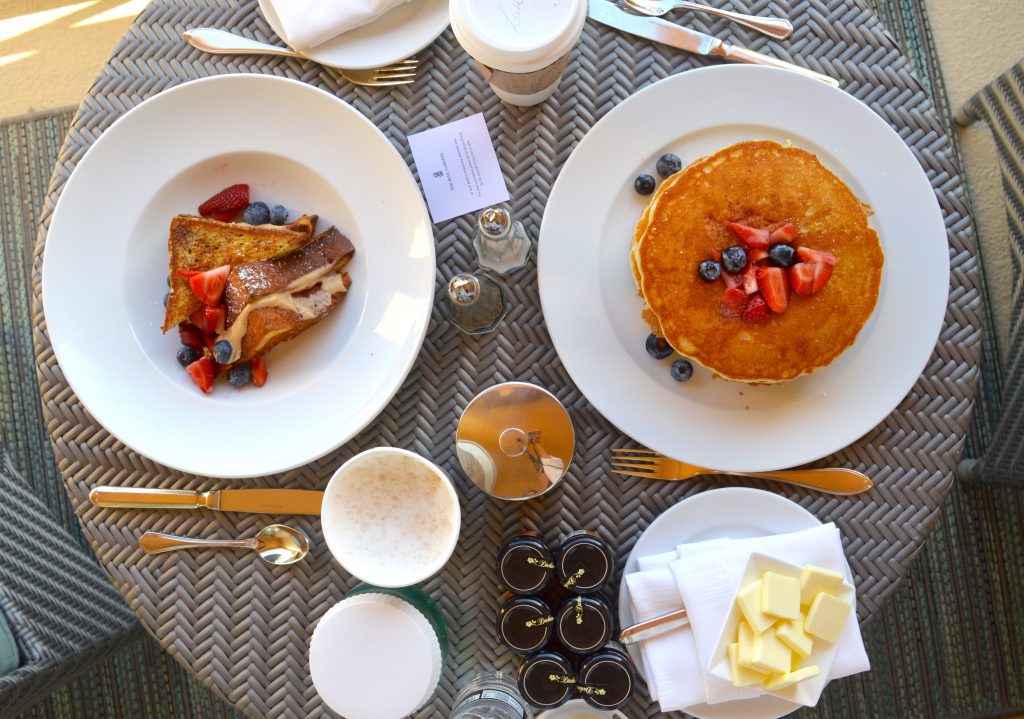 french toast with caramelized bananas + a stack of pancakes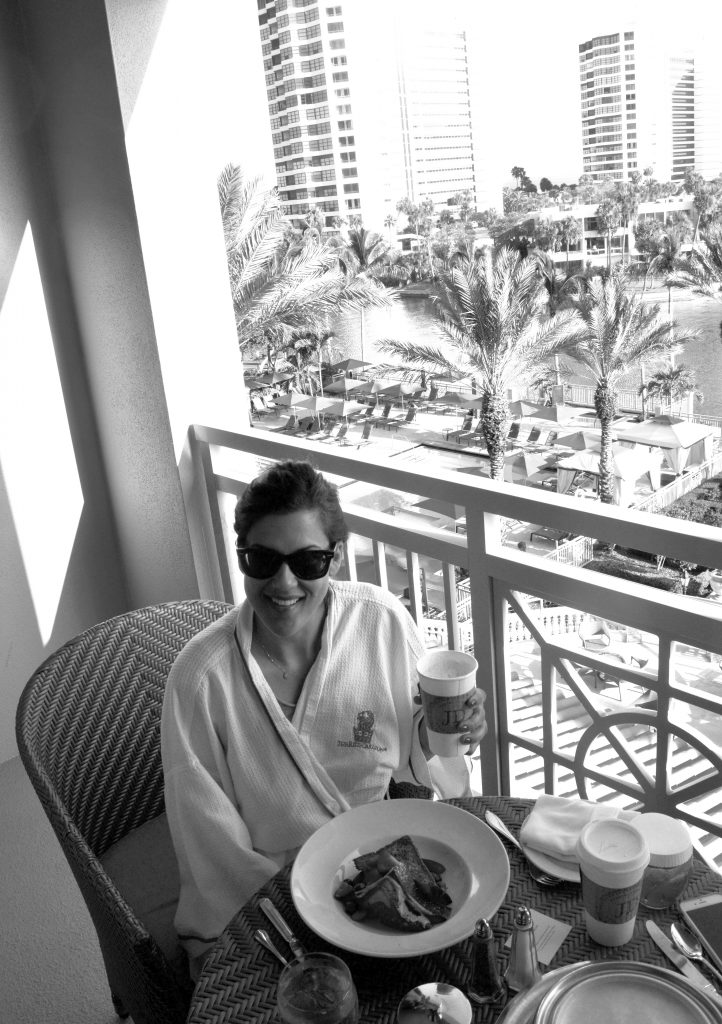 breakfast with a view – and the hotel robe makes an appearance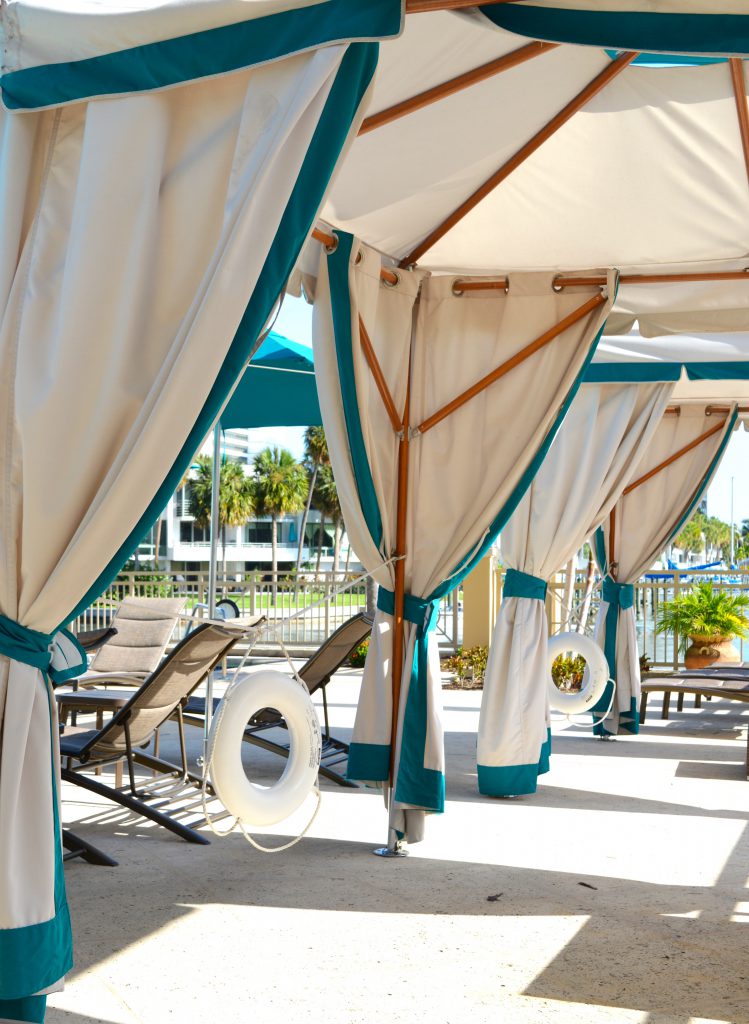 "white cabanas" at the hotel pool
The shuttle service to the beach club was easy and convenient. There's a shuttle stop in St. Armands Circle for those passengers who would like to explore some unique stores. And a few kilometres down the road is the Beach Club at Lido Beach. I could have spent days and days lounging at the club. The white towels were freshly laid out on our chaises by hotel staff, and throughout the day, they restocked our ice bucket and water supply (we drank so much water!), took our lunch order, and raised our umbrella when we needed more shade. I felt so spoiled!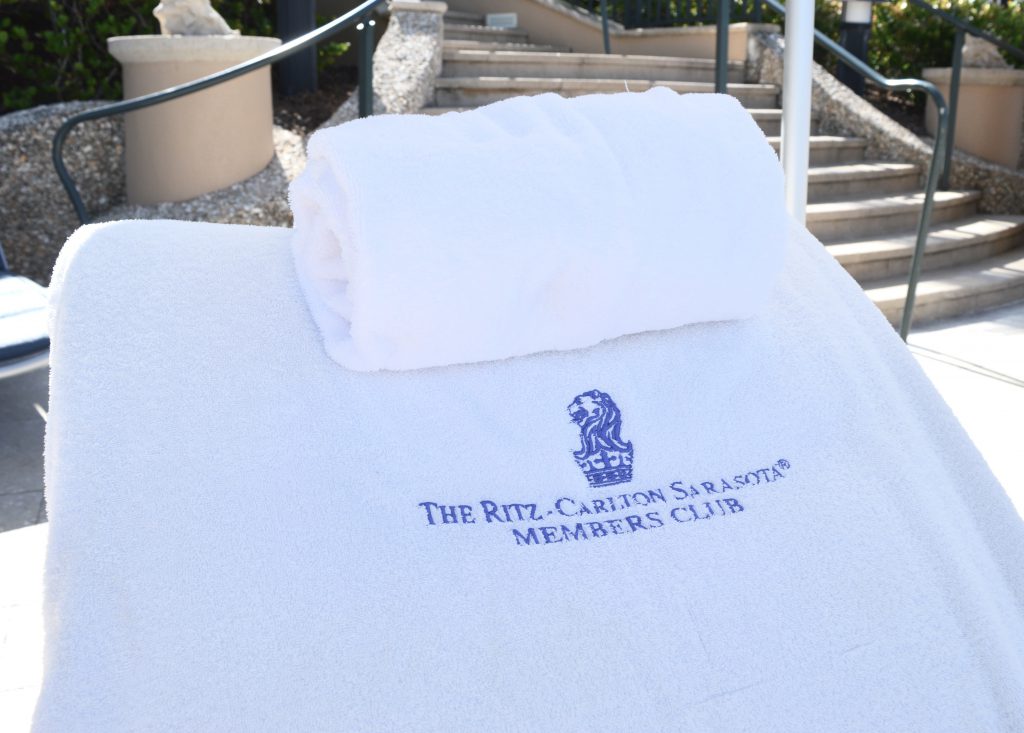 plush towels at the Beach Club
I mentioned in the itinerary portion of this post that we took advantage of some of the spa services during our time at the Ritz-Carlton Sarasota. Specifically, my friend and I enjoyed manicures with two friendly technicians. After being pampered with scrubs, creams, and bright polish, we grabbed our complimentary champagne and headed into the spa's healing waters. We soaked in the hot tub, and sweated in the sauna and steam room. Oh, it was heavenly!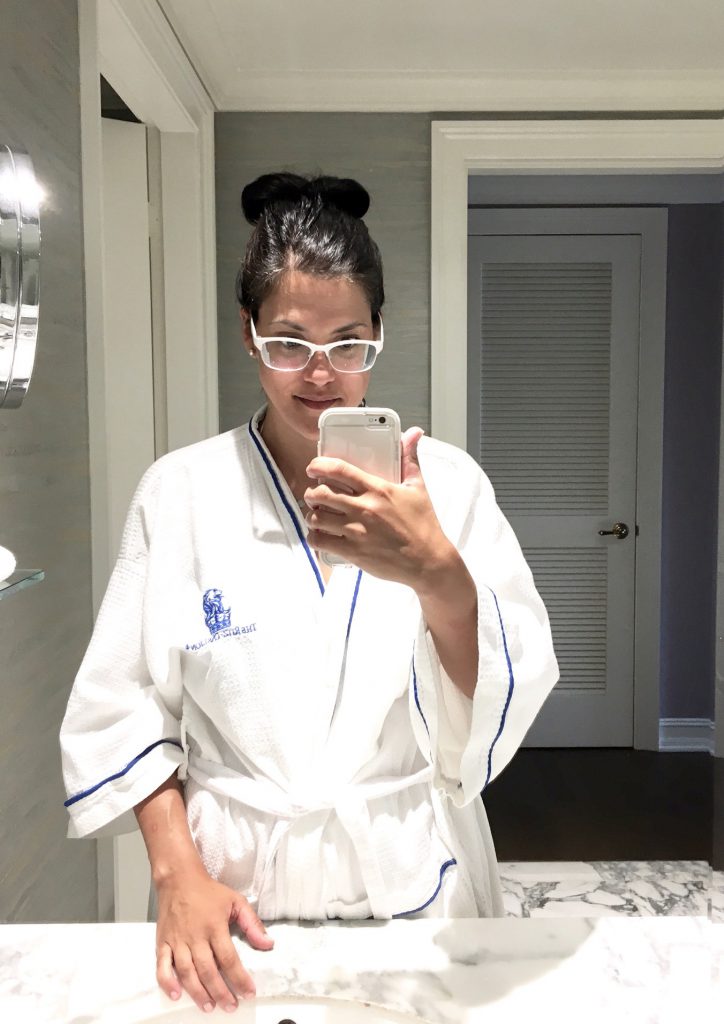 pre-spa treatment (and another robe appearance)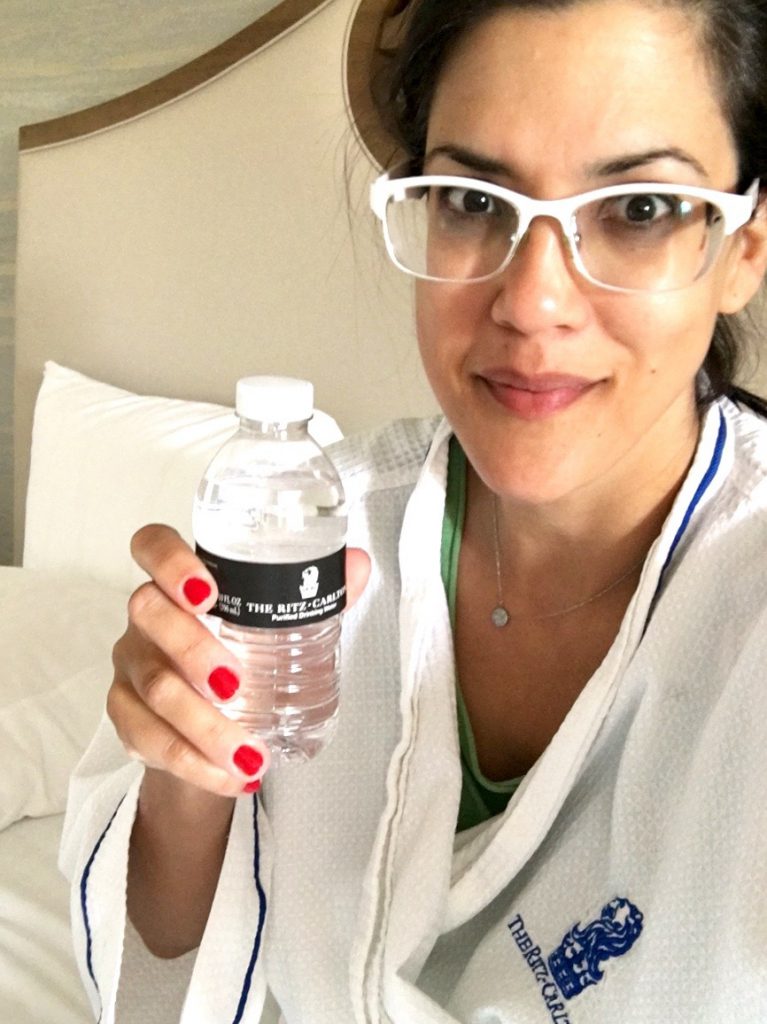 #iwokeuplikethis those nails! and the endless supply of branded water bottles! (oh, and a third appearance of the Ritz-Carlton robe!)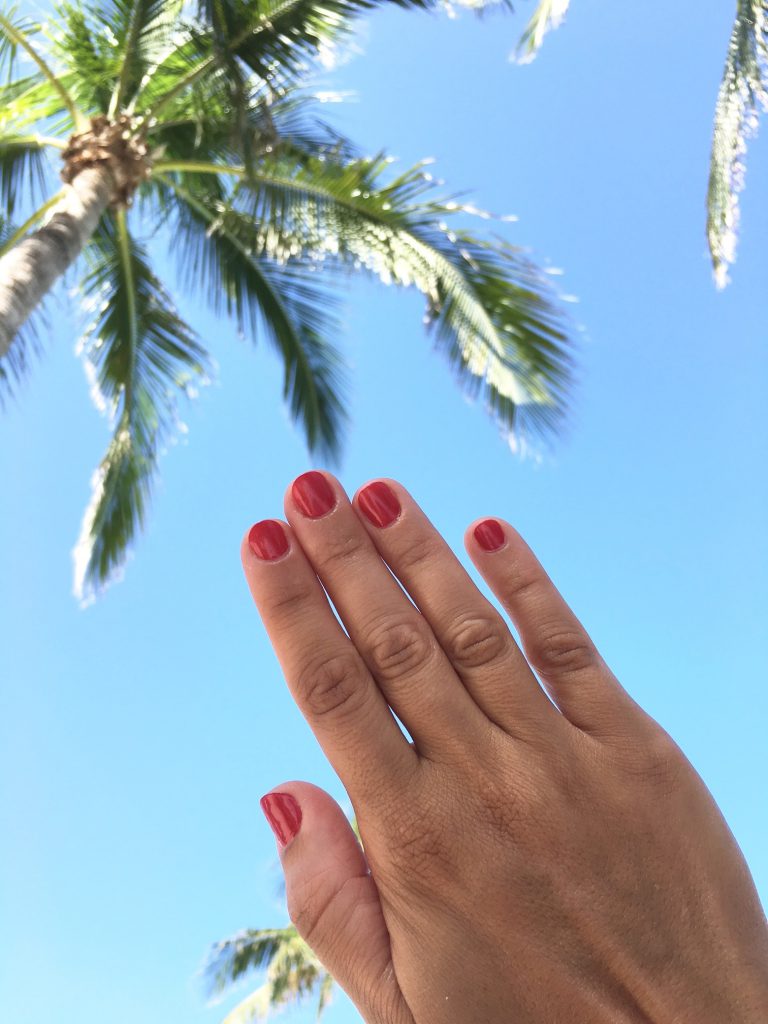 manicure, palm trees, and sunshine = bliss
There you have it, dear readers, a peek into our vacation-in-a-vacation at the Ritz-Carlton Sarasota. Would you believe me if I said that I'm eager to return? Yeah, I thought so!
Note: Just before I went to the Ritz-Carlton Sarasota, I heard from my sister who had just returned from a family trip to the Ritz-Carlton Reynolds in Georgia. She let me know that their stay at the Ritz was top-of-the-top, and that the hotel staff treated them and their four kids (under the age of 7) so extremely well. They had a wonderful family vacation! Around the same time, I learned of the Bucket List Family's YouTube channel, and they have said so many great things about the Ritz-Carlton hotels in which they've stayed (I'm looking at you, Ritz-Carlton Kyoto and Ritz-Carlton Tokyo). The Ritz-Carlton seems to treat every guest – including the youngens – with such kindness and respect. Even though I don't have kids, I do  appreciate that this high end hotel chain offers kid-friendly food, amenities, and activities.
Many thanks to the Ritz-Carlton Sarasota for sponsoring this post. Thanks, Stacey, for making our arrangements. All opinions are my own.

Save
Save
Save
Save
Save