You've probably come to know Daniela, one of my contributors, for her thoughtful gift guides. Today, she's caught the #WhiteCabanaWearsPink spirit and she's curated a collection of great gift items for kids
***
Hi White Cabana readers!
It is an honour to write this post as #WhiteCabanaWearsPink for breast cancer awareness this month. I never thought I'd be the mom who loves pink, but then I had two daughters, and, to be honest, the dainty perfection of my girls in pink has made me gravitate to soft pink clothing when I shop for them.
Today I bring you some of my favourite pink items that are perfect gifts for any little ones in your lives.
Cuddle and Kind is a company that all about giving back! Each doll purchased feeds 10 children in need. The dolls are so well made and stand the test of my toddler dragging hers around everywhere. There are many dolls to choose from and for an additional fee the company provides a corresponding photo with an inspirational message.Charlotte the Dog featured here is adorable and soft pink. It's the perfect thoughtful gift for a child in your life.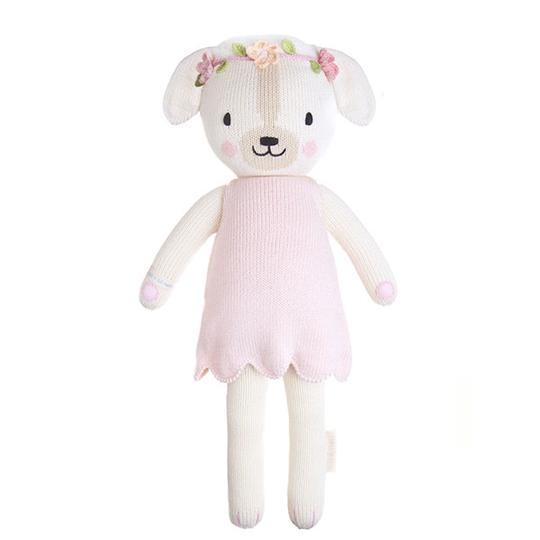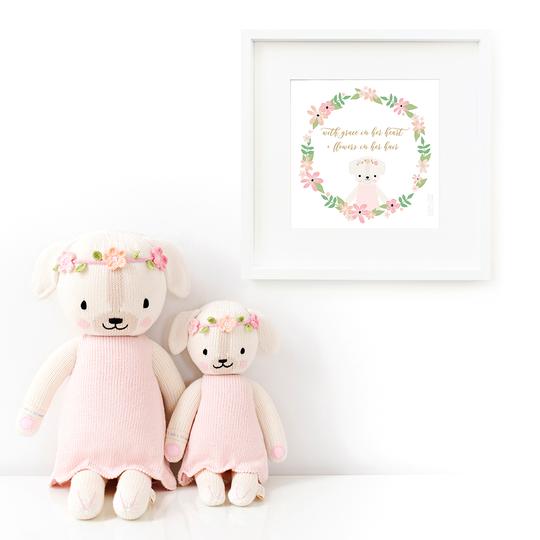 Charlotte the Dog, $60+ USD, Cuddle and Kind
Next up are Mini Moc's moccasins. Not only are these shoes well made (in Canada!) and stylish, the are, most importantly, are hard for kids to kick off! No more missing shoes! These soft pink mocs are subtle in color and go with so many wardrobe options.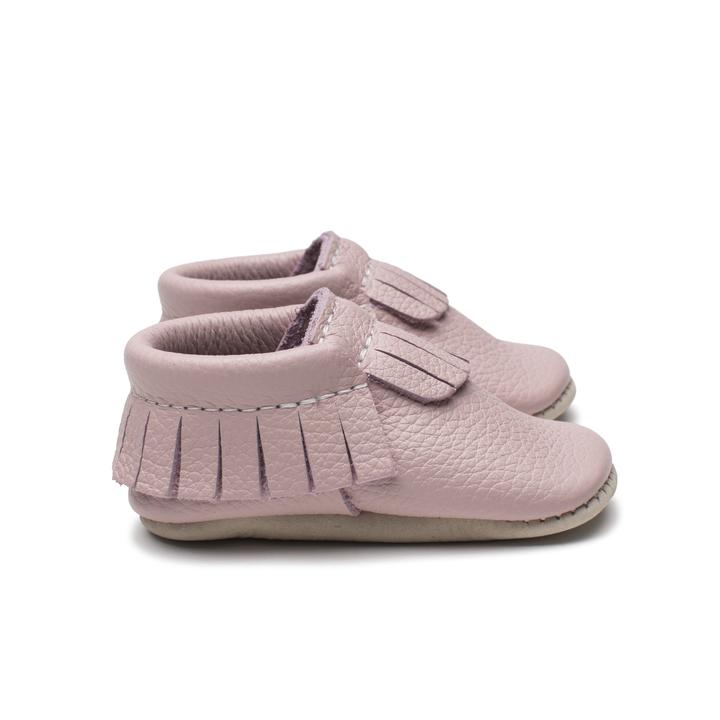 moccasins, $45 CAD, Mini Moc
Le Méchant Loup is a Montreal-based boutique that sources beautiful toys, accessories, and clothing for children and babies. I especially love the messaging of this organic cotton sweatshirt by UK brand Organic Zoo.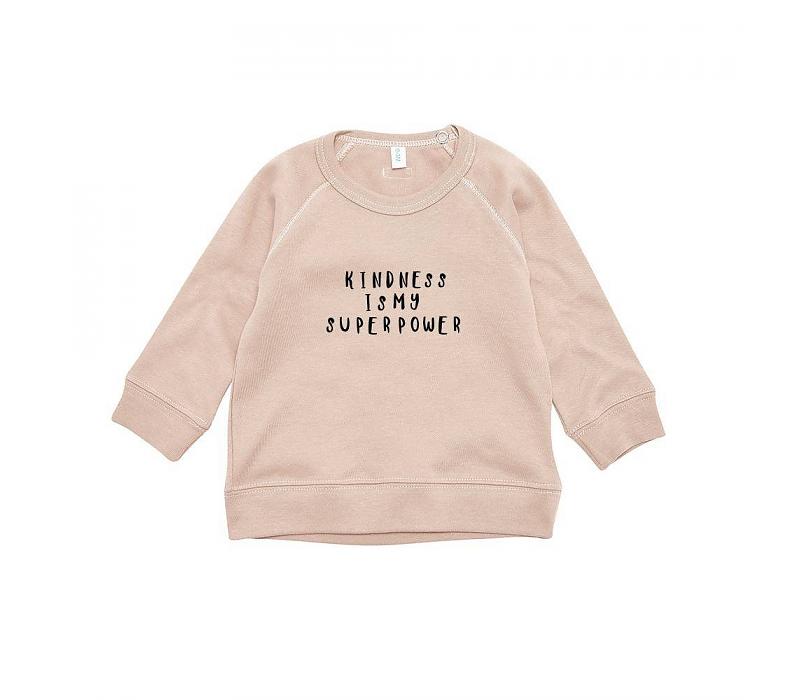 sweatshirt, $49 CAD, Le Méchant Loup
Posh Peanut is a brand out of LA by a hair stylist turned mompreneur. Posh Peanut's loungewear feels like butter, and the company has great mommy-and-me matching loungewear and robes. Many of the items sell out quickly, and pre-ordering is always recommended. How adorable is this pink ensemble? It's made with soft Bamboo viscose.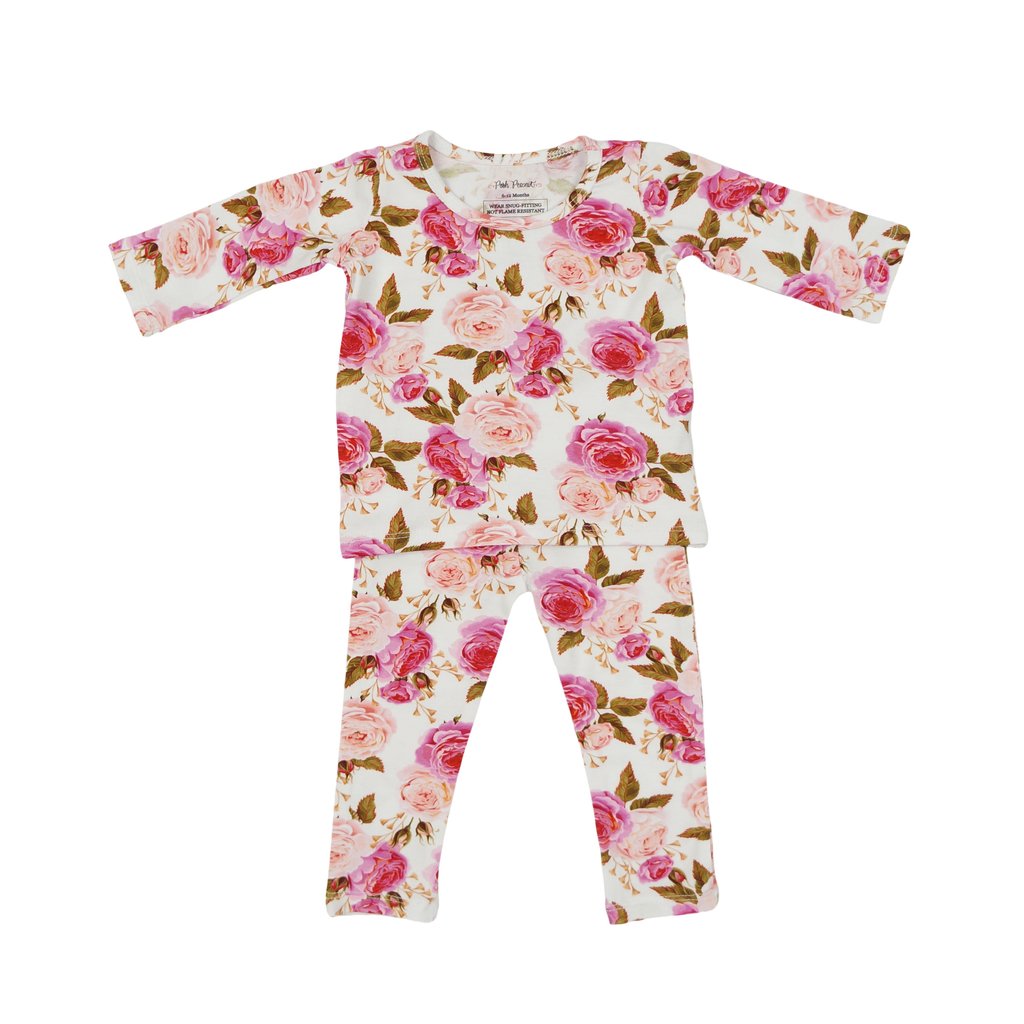 floral loungewear, $28.95 USD, Posh Peanut
Finally, I love the adorable collar on this perfect cotton dress from one of my favourite children's clothing brands – Jacadi. Jacadi designs all of its clothes out of its Paris headquarters.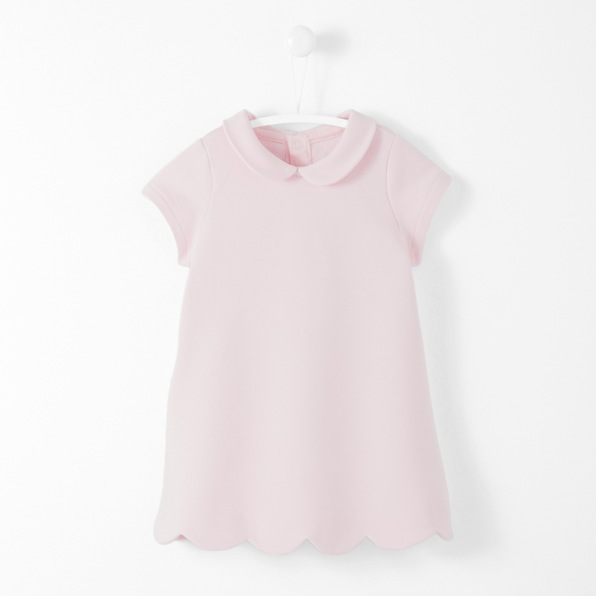 cotton fleece dress, $59 USD, Jacadi
Hope you enjoyed today's #WhiteCabanaWearsPink for breast cancer awareness.
***
If you're anything like me, then you read Daniela's gift guide and thought to yourself: "But where does she find these amazing brands?" I'm thrilled with this gift guide, and I'm going to keep it handy for future baby gifts that I will need to buy for friends and family!
For those of you who are still getting to know Daniela, you should know that she's an incredible fundraiser. She's a two-time cancer survivor (Hodgkin's lymphoma and thyroid), and she has raised thousands upon thousands upon thousands of dollars for the Princess Margaret Cancer Foundation. She is a true #WonderWoman! I know Daniela is passionate about fundraising for cancer research, and I'm glad she was able to contribute to #WhiteCabanaWearsPink this year!
Thanks, Daniela! Let's #conquercancer together!