Let's talk luxury, shall we? Luxury is this bathroom: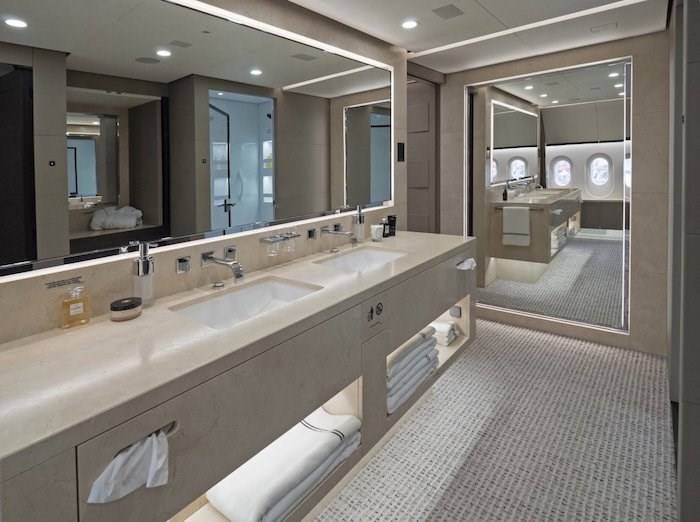 via Kestrel Aviation
Why is this bathroom so luxurious? Why are the windows reflected in the mirror so small? Oh, you know, it's because this is an airplane. An airplane! (See more photos via HGTV.)
If you're looking to recreate this look on solid ground*, the design board below might ensure a smooth take off.*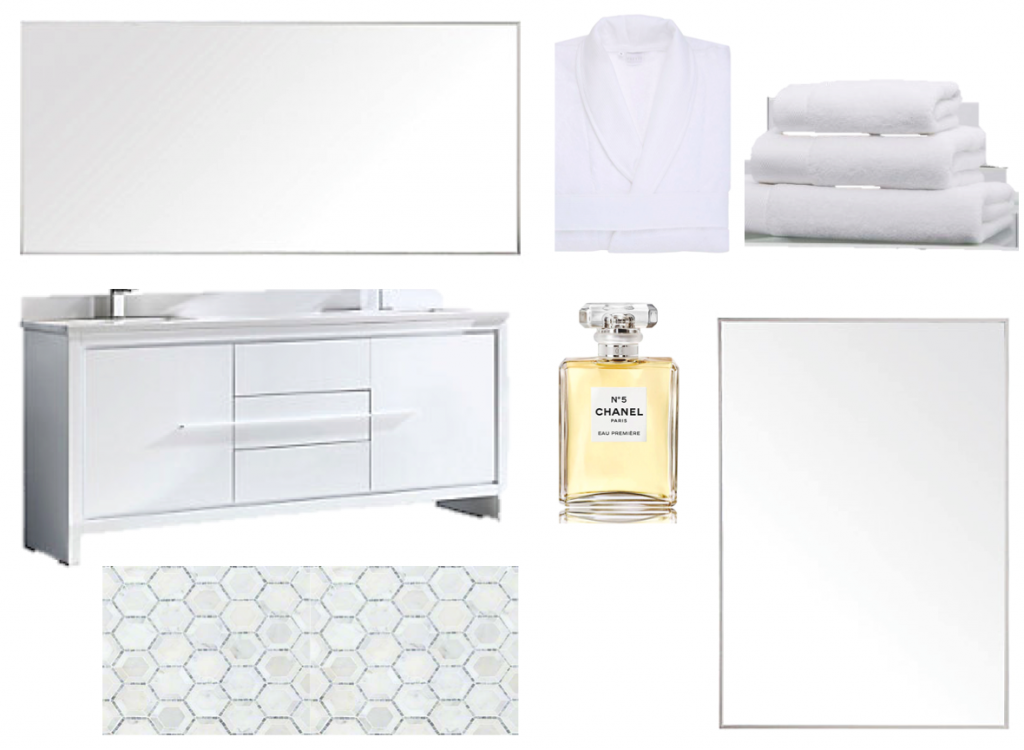 vanity mirror, wall mirror, double vanity, Frette towels, Frette bathrobe, Chanel perfume, tile

*I cannot help myself. Hope you're laughing!
Save
Save
Save
Save
Save
Save
Save
Save