While Dad and I flew into Bologna, we weren't there for long.  After waiting for ages for our luggage, we met Dad's friend (and now mine), Ivo, at the exit. I was exhausted, so I was happy that neither Dad nor I had to think about the next leg of our journey. Instead, Ivo shuffled us into his car and drove us all to Rimini, a beach town on the Adriatic coast about a 1 hour drive from Bologna (in Italy, when people talk about distance, they refer to the kilometers rather than the time. Rimini is approximately 120km from Bologna.)
Rimini was our first stop on our #WhiteCabanaxExpediaCA vacation as my Dad's highschool reunion lunch (a mulit-hour feast!) happened on the Sunday. A weekend at an Italian beach? Nobody had to twist my arm to go.
For the movie buffs out there, you may have already heard of Rimini as it's the hometown of film director Federico Fellini. There are nods to Fellini throughout the city, including renamed streets after Fellini films. Fellini, I learned, based characters, places, and images of Rimini throughout his hometown (even though many were shot entirely in Roman film studios). His movie 8 1/2, of which my hotel's street was named, won an Oscar, too, and featured the gorgeous Grand Hotel (see below). I haven't yet watched it, but it's now on my must-watch list.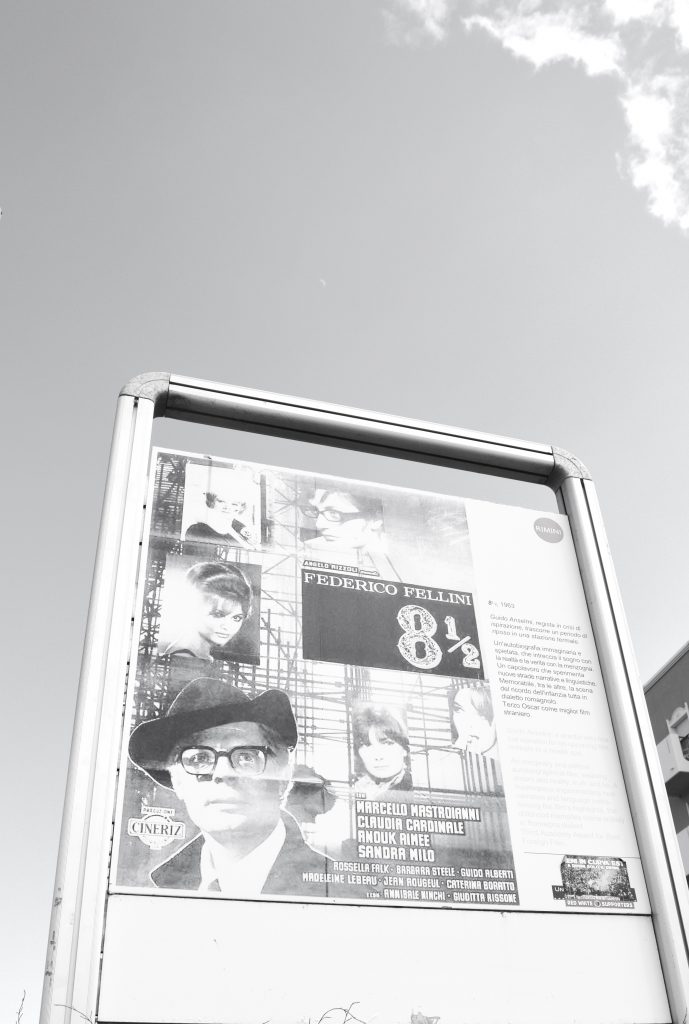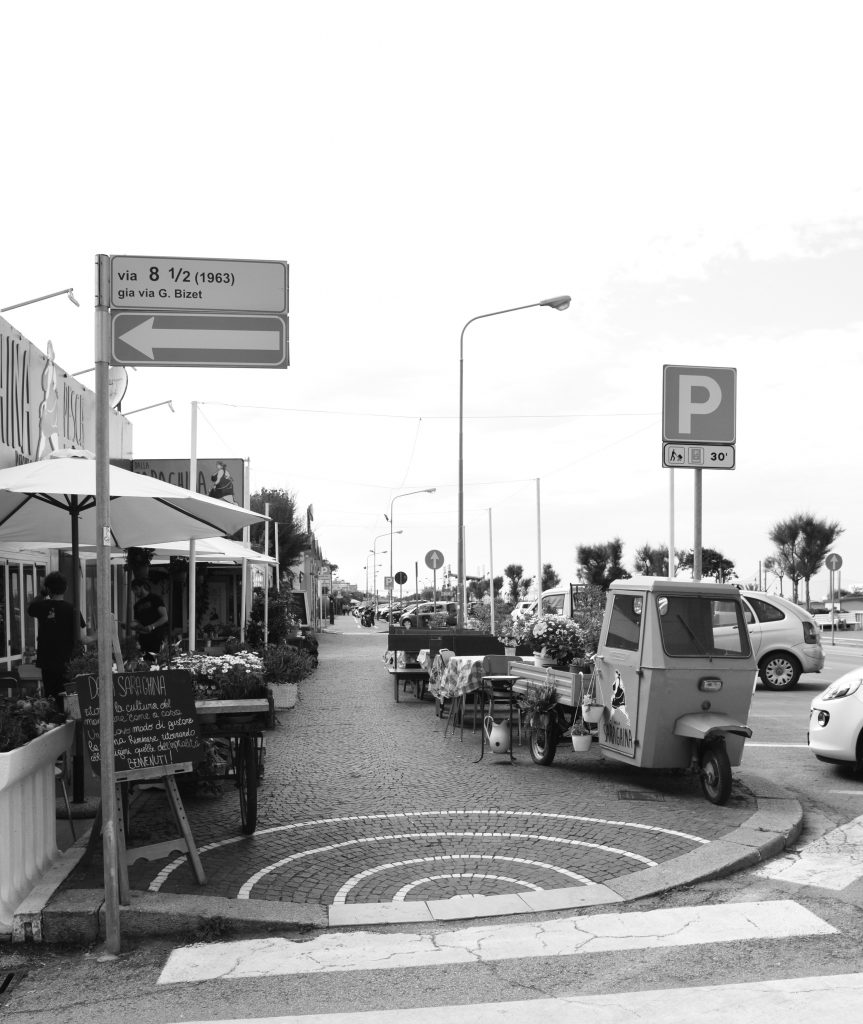 Let me take you on a little tour of the Rimini that I experienced over a period of three days last month.
Places to Stay
After I booked my flight with Expedia.ca and I got a sense of my Dad's itinerary, I started researching and booking hotels. As anyone who has used Expedia.ca knows, hotel searching and booking is simple and straightforward. Dad had narrowed down Rimini hotel options for me as Ivo gave him some recommendations. As such, I used the search tool to look up Rimini hotel options.
Because of location and insider recommendations, I booked the Villa Bianca – an affordable, clean, bright hotel, located right on the beach (and in English, the hotel is called White House….perfect for me, right?). On beach vacations, I would always recommend booking a hotel right on the beach. You'll appreciate the proximity and views. Villa Bianca's location was perfect, and the outdoor seating areas were white-white-white!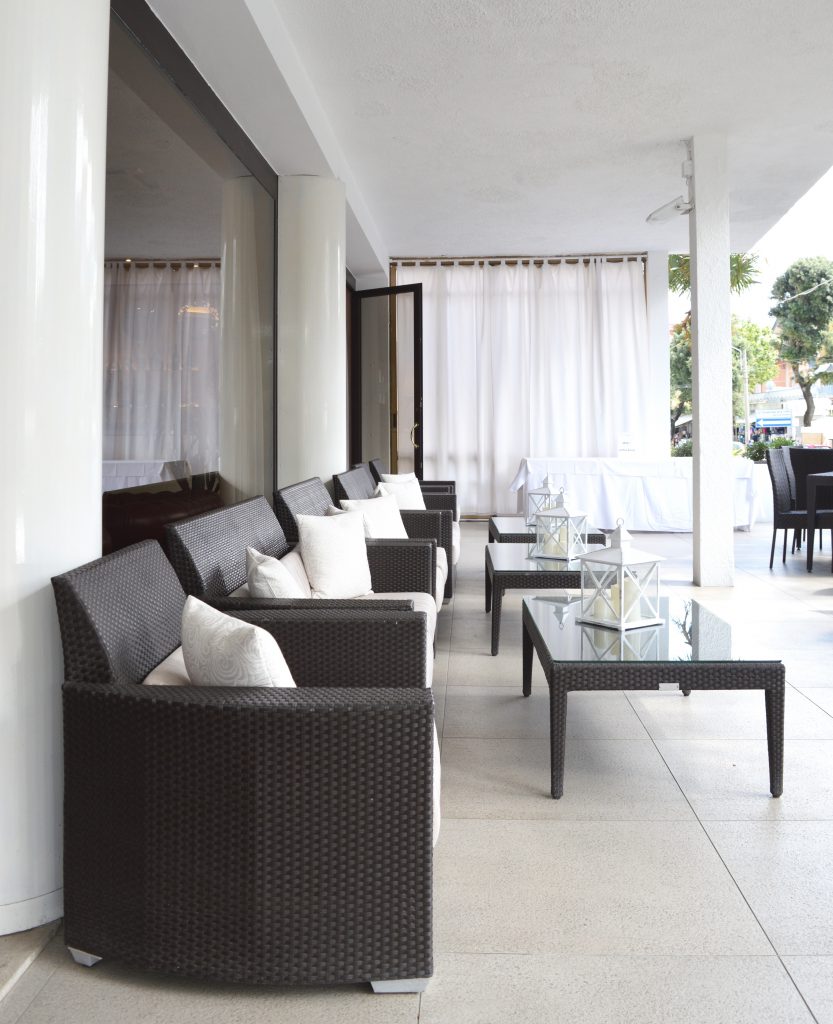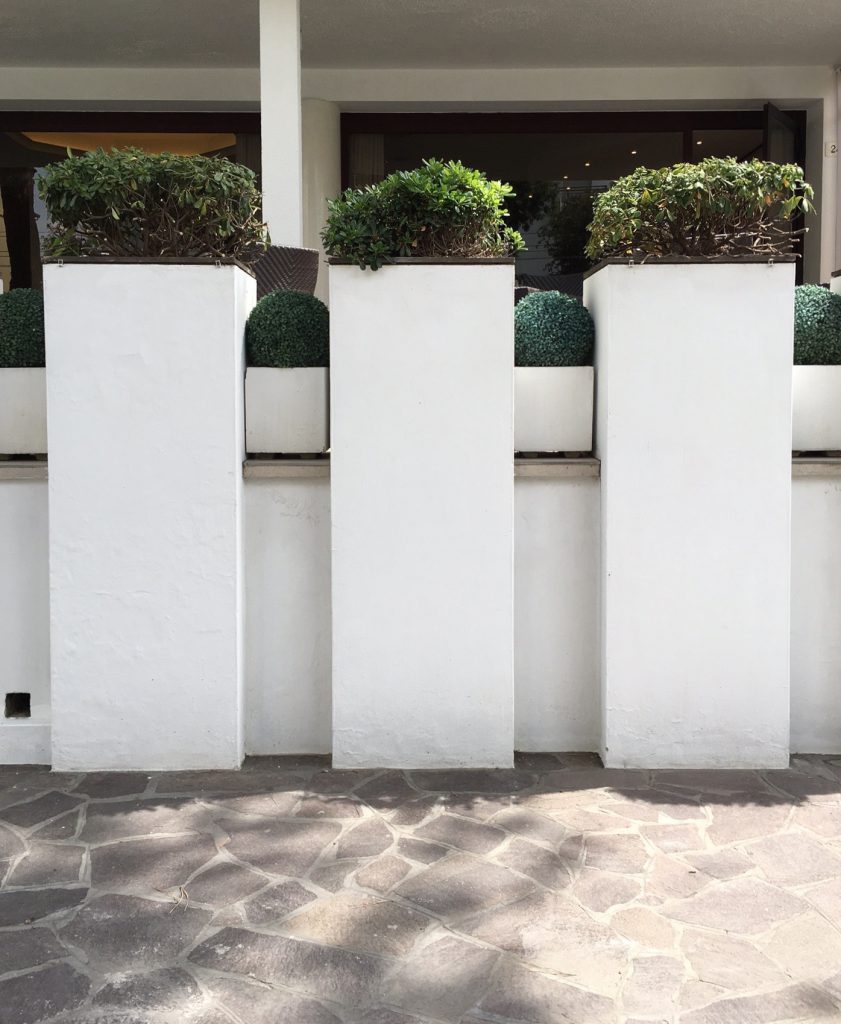 lots of white outside at Villa Bianca
Villa Bianca is a partner hotel with Villa Litoraneo. Apparently, the rooms in the Litoraneo are slightly larger than those in Villa Bianca, but the two hotels share the same breakfast, views, pool, and location. Both are  very reasonably priced, so you really couldn't go wrong with either.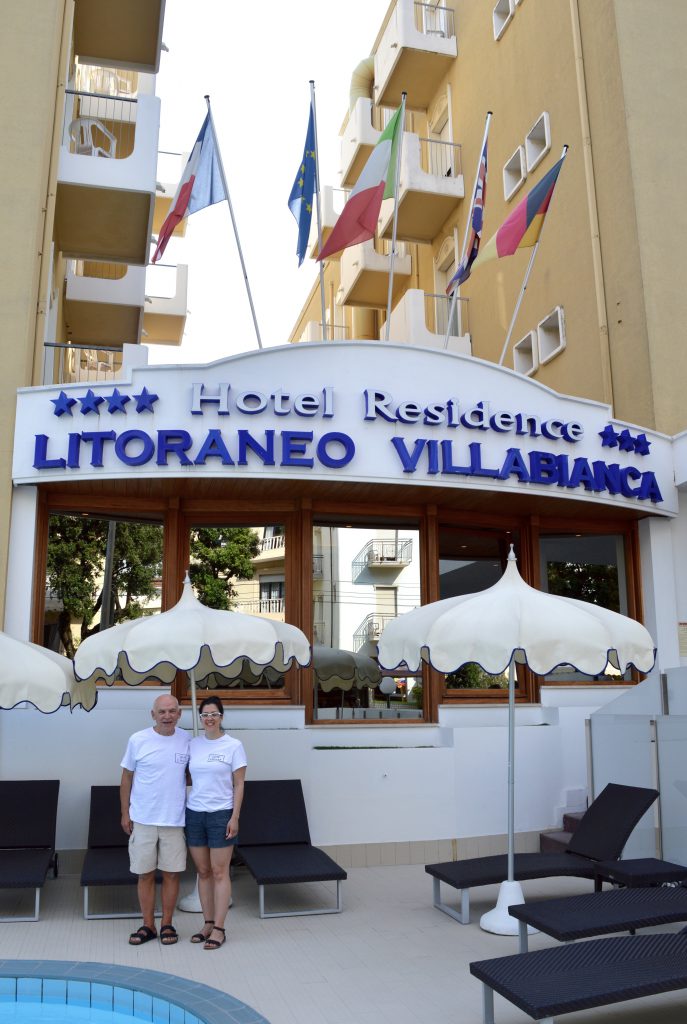 Dad and I by the pool (which I never did dip into)
My room was very clean, and it had everything I needed, including a balcony (sorry – no photos – it was much too colourful!). I loved opening the balcony doors every morning to see what was going on in the beachy world around me. There was nothing particularly special about the room; the bed was comfortable, shower pressure was good, the TV worked, and wifi was easily accessible. The breakfast, though, was substantial and inviting.
Since I was working on a budget (still trying to get my money tree to produce actual money!), I tried to keep all of my hotels at or under $200 in every city I traveled to. If budget was not a consideration, however, I would definitely splurge for the Grand Hotel. Not only was it featured in Fellini's 8 1/2 film, it was absolutely stunning – historic, white, grand, and all-around gorgeous.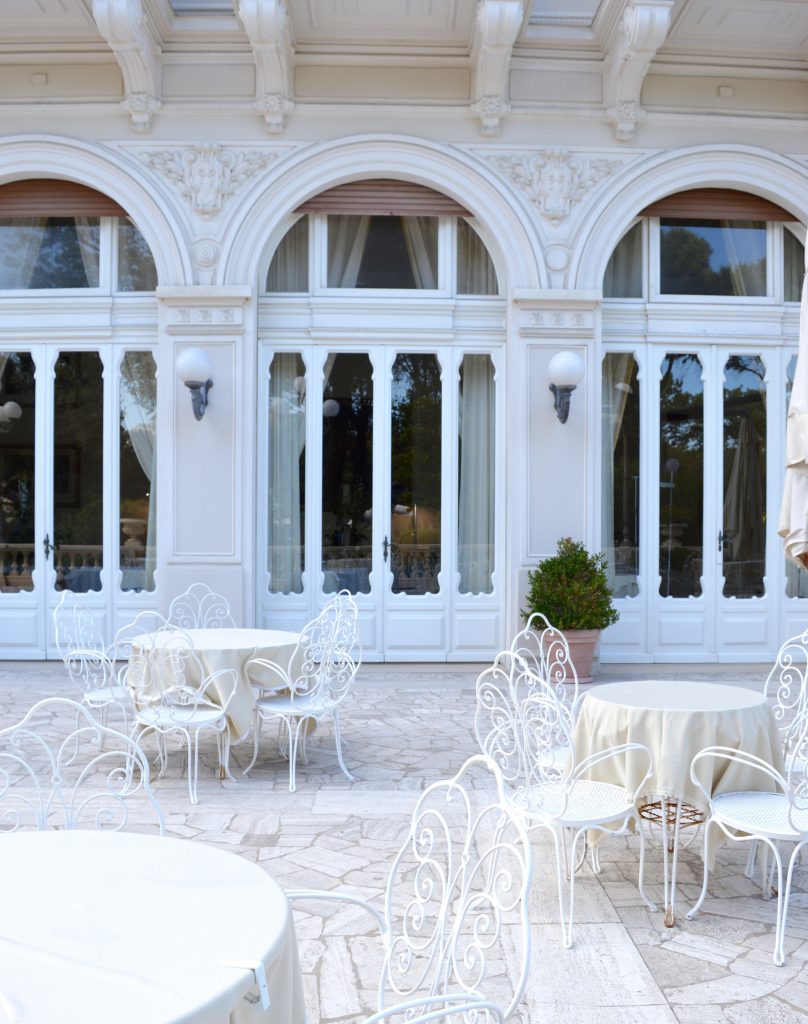 curves on the patio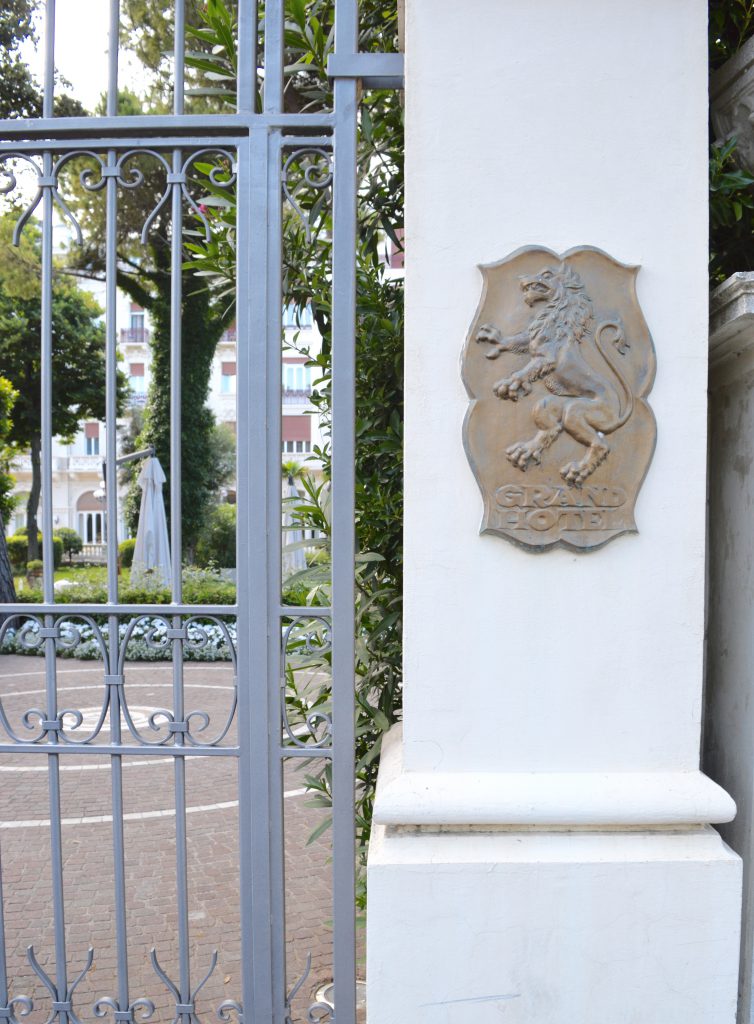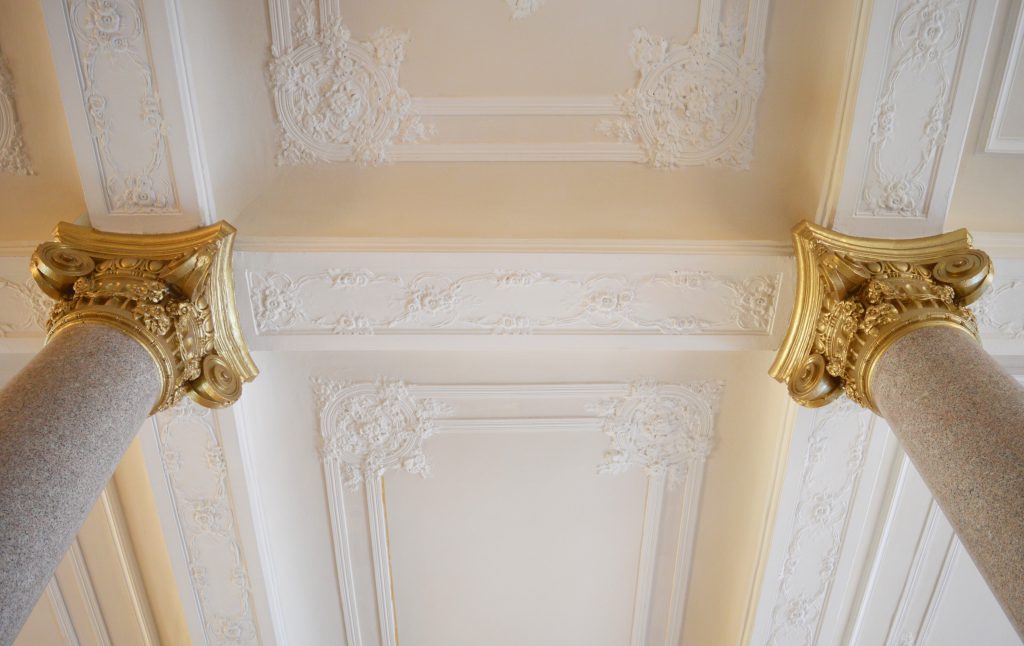 ceiling details at the Grand Hotel
Now, before moving on to food (drool, drool), let me take a moment to talk about the star rating system for hotels in Italy. In short, ignore them. The system is not as regulated/formal/consistent as it is in North America and there aren't as many chain hotel companies as there are here. Sometimes a 2-star hotel is much better than a 3-star hotel. When searching for hotels, I would keep the stars in mind, but I wouldn't recommend that you use them as a completely reliable source. The 3-star Villa Bianca in Rimini, for example, was miles ahead of the 3-star hotel I stayed in in Florence. What would I do? I'd look up reviews online from other travelers (North American and non-North American), bloggers, and travel sites, and look at the hotel's website, too.
Places to Eat
I'm just about convinced that you can eat anywhere in Italy and be pleased with your meal. The food is just so delicious (not that I'm biased). While in Rimini, we had a few meals along the main beach-front street (via Lungomare), and everything was delicious. What I would recommend, though, if you're in Rimini, is to eat fish. Lots and lots of fish.
As you may know, each region in Italy has its own specialties, and I'd recommend you try to eat the food of the region. Italians are very passionate about food (and everything, really), and they can spend days talking about the quality of the food at the market/restaurant/region. If you can, ask locals (or watch locals) what they'd recommend.
One of the most delicious pastas I had while I was in Italy was pasta alla vongole (pasta with clams) in Rimini. Unfortunately, I can't remember the name of the restaurant, but it was one of the average restaurants on the main street. It was so yummy!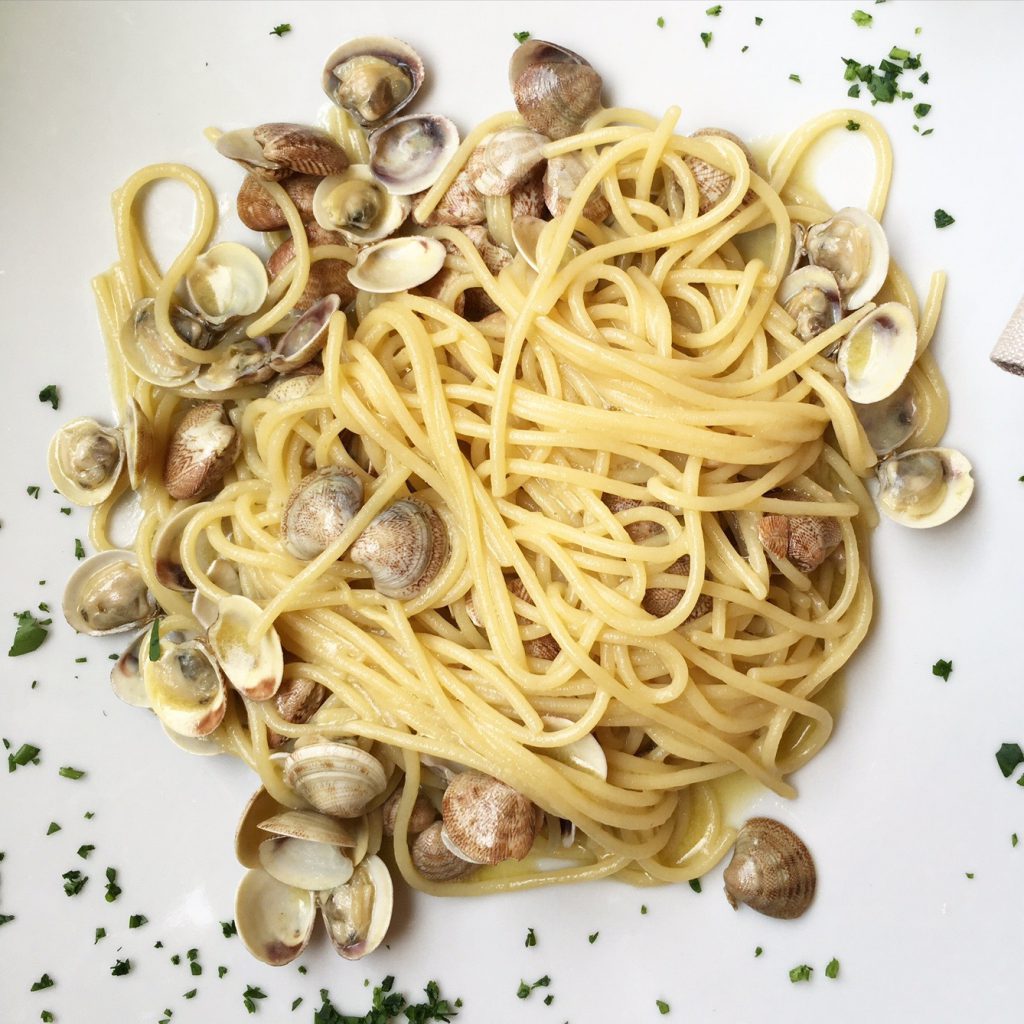 pasta alla vongole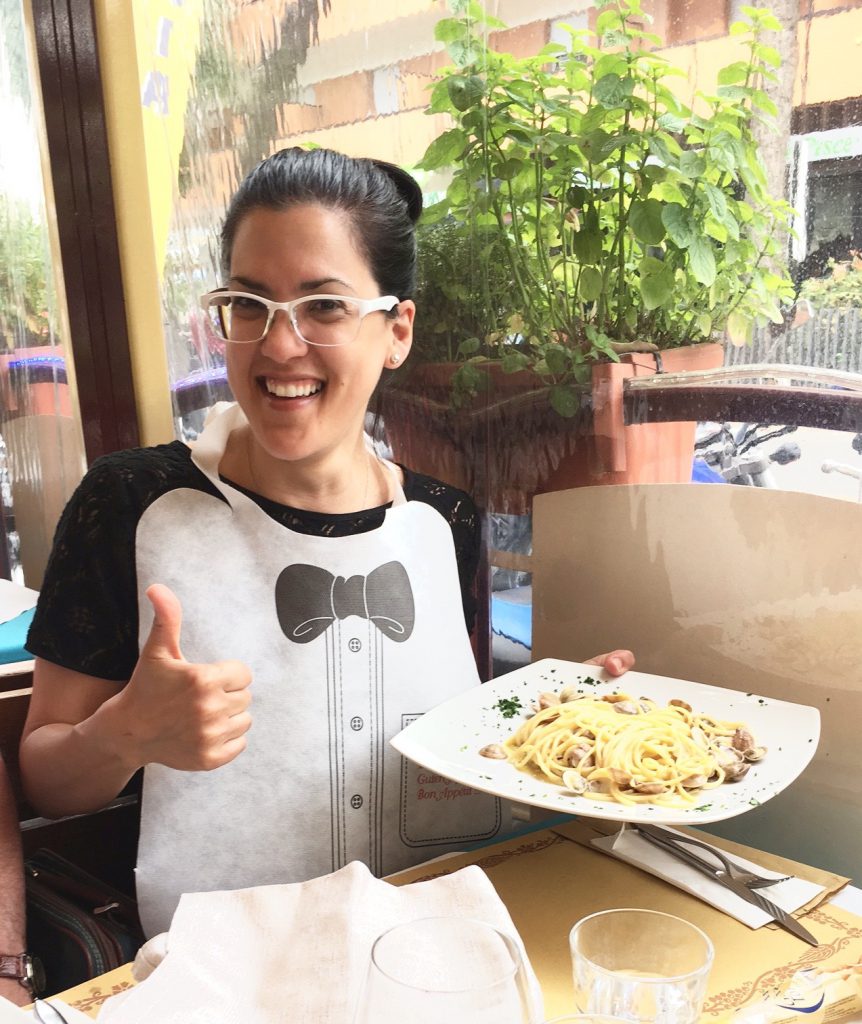 bibs for adults? yes, please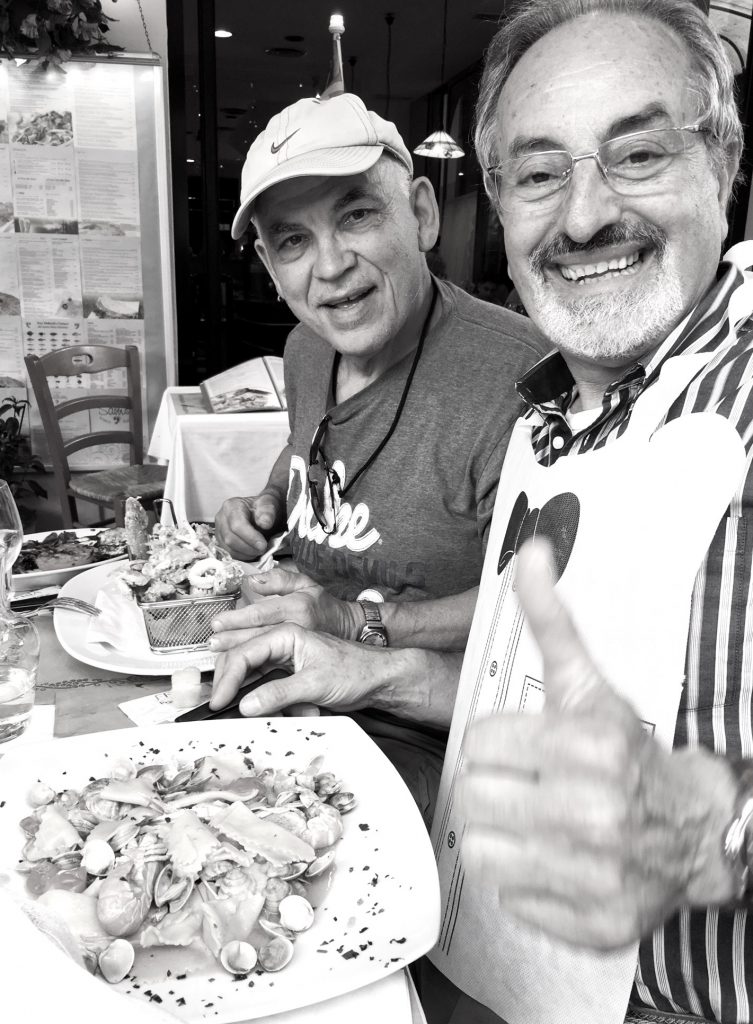 Dad and Ivo give the thumbs up for their lunch choices (Ciao, Ivo!)
The highschool reunion lunch happened at the most scenic restaurant – Rock Island. This place is the only place in Rimini that is on the water. Literally, on the water. You have to walk on a pedestrian-only pier to get to it, and once there, the views are beautiful. I'm not sure if the meals they serve are always so extravagant, but ours was! Fish after fish after fish – all served family style. Loved it.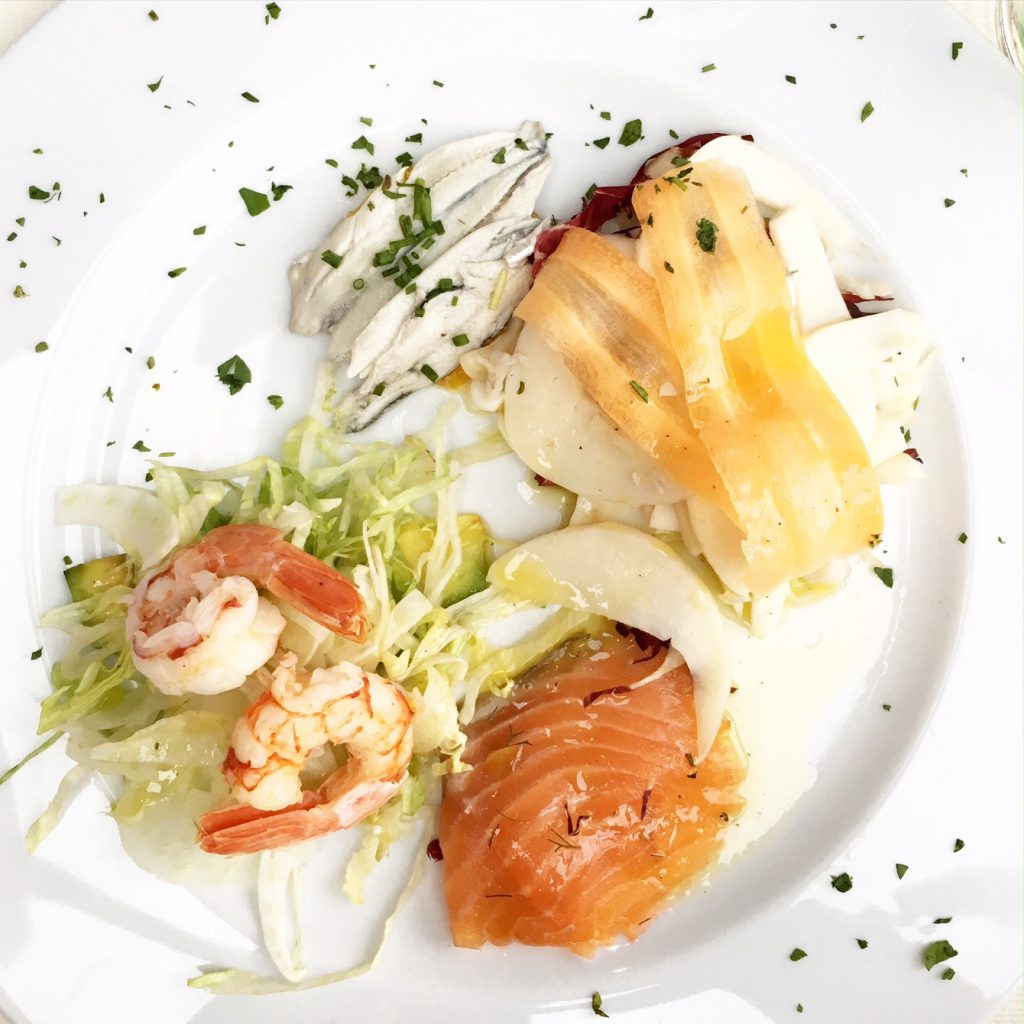 antipasti freddi (cold appetizers – salmon, seafood salad, squid)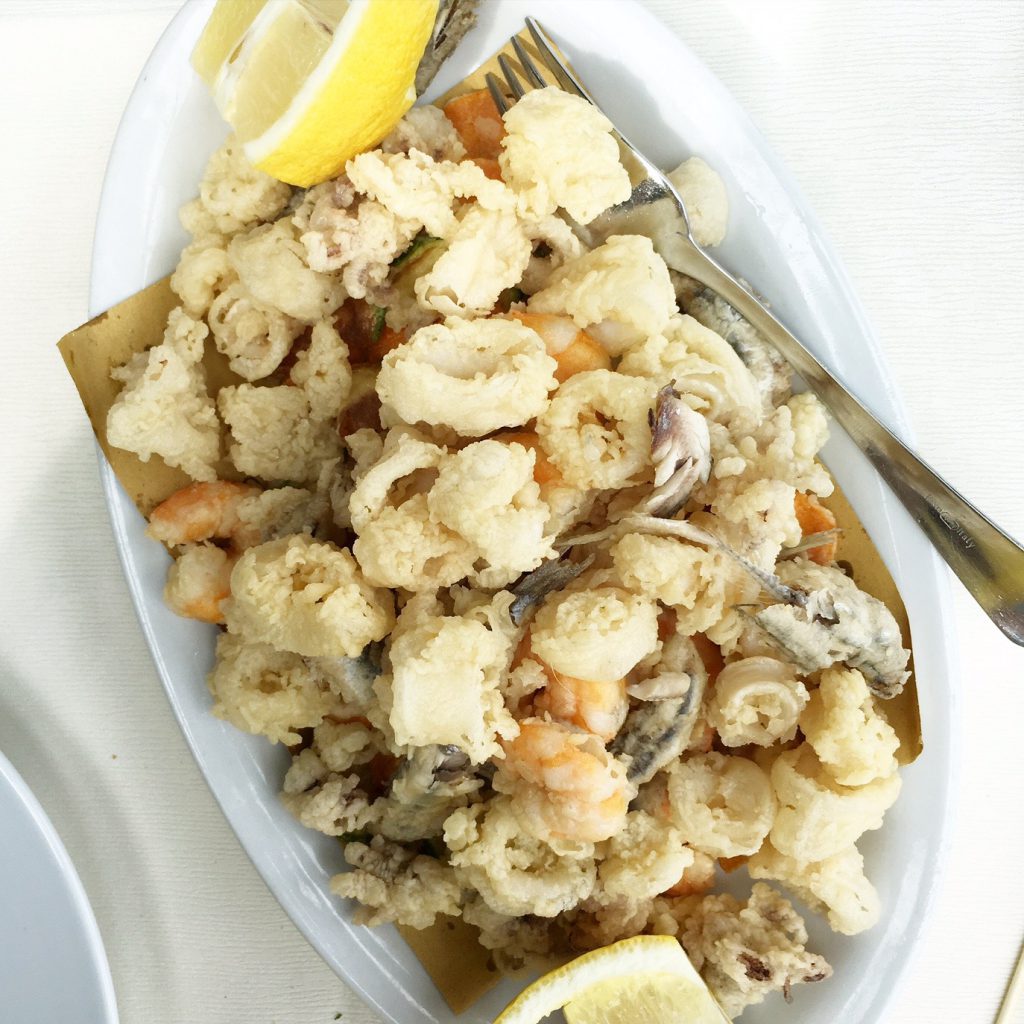 fritto misto (fried seafood and veggies)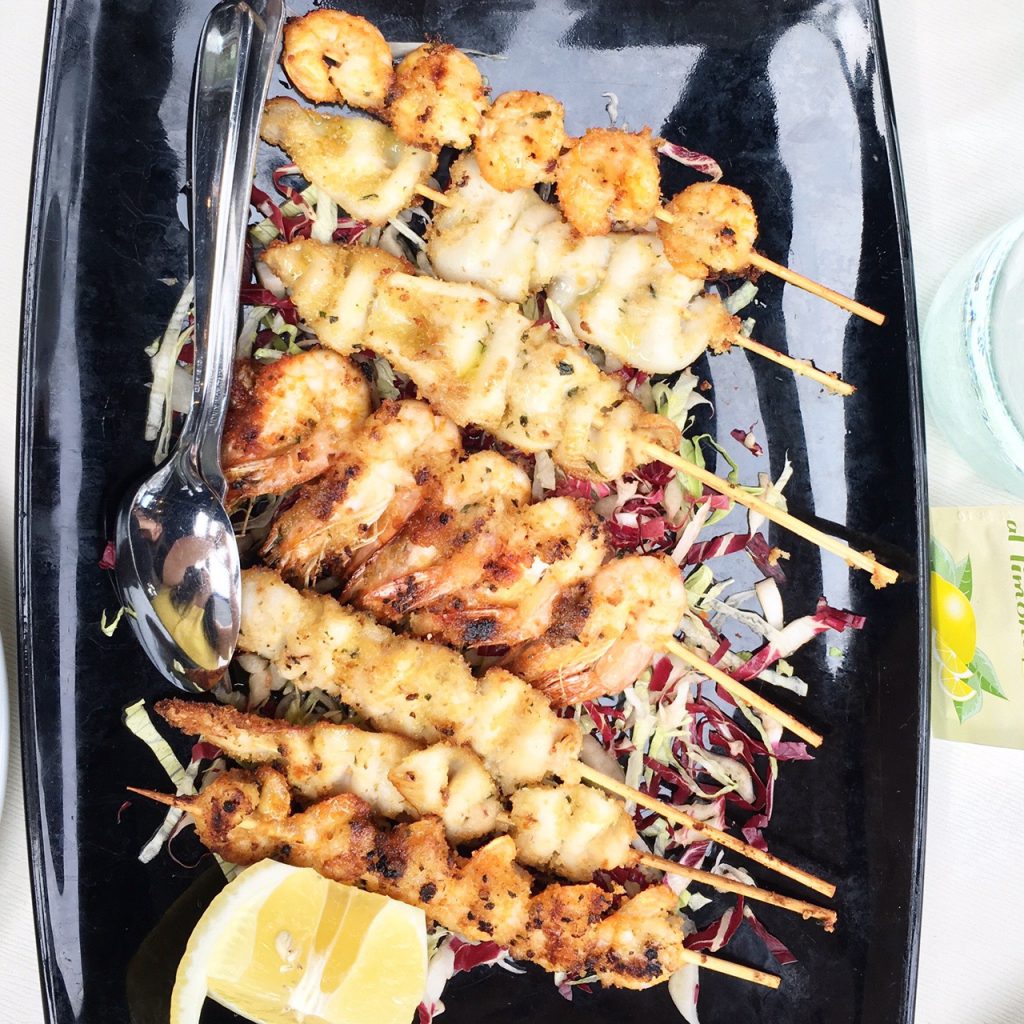 spedini (calamari and shrimp skewers)
semifreddo mandole (almond ice cream)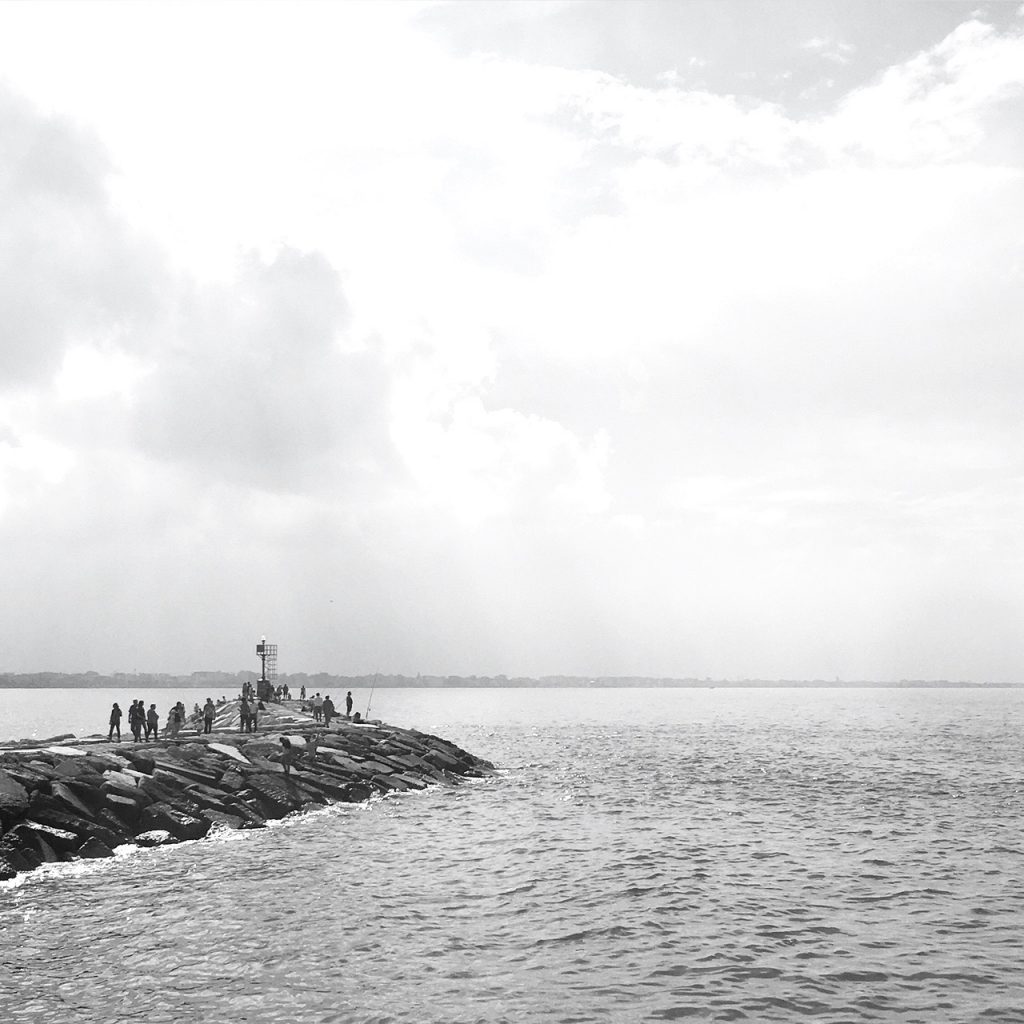 the view at Rock Island
In the town of Rimini (a short drive away from the beach), I'm sure there are a lot of great restaurants to try. Our in-town eating consisted of gelato, so I don't have any restaurant recommendations for you. Can't go wrong with that.
Another thing about eating out in Italy…When you're in Italy, I would recommend adopting the Italian meal schedule. You'll look like the odd-man-out if you eat a light lunch at noon and a big dinner at 5pm. I mean, this is okay, but if you want to experience the Italian way, you should make some adjustments. Eat lunch at 1pm or 2pm and make it a good one. Have a couple of courses, drink a glass of wine, and enjoy the slow-paced afternoon. Maybe have a gelato between lunch and dinner. Dinner at 9pm is perfectly acceptable. You'd likely have something light like a caprese salad (tomato and mozzarella). Leaving the dinner table at 11pm is absolutely normal – especially when you're on vacation!
Things to Do
The beach. You're in Rimini. Go to the beach. There, that's easy enough advice, isn't it?
Honestly, the beach is the place to be. It is wide and long and clean. In June, there were a decent amount of people, but I'm sure that Rimini is jam-packed come July or August when Italians (and other European tourists) are on vacation.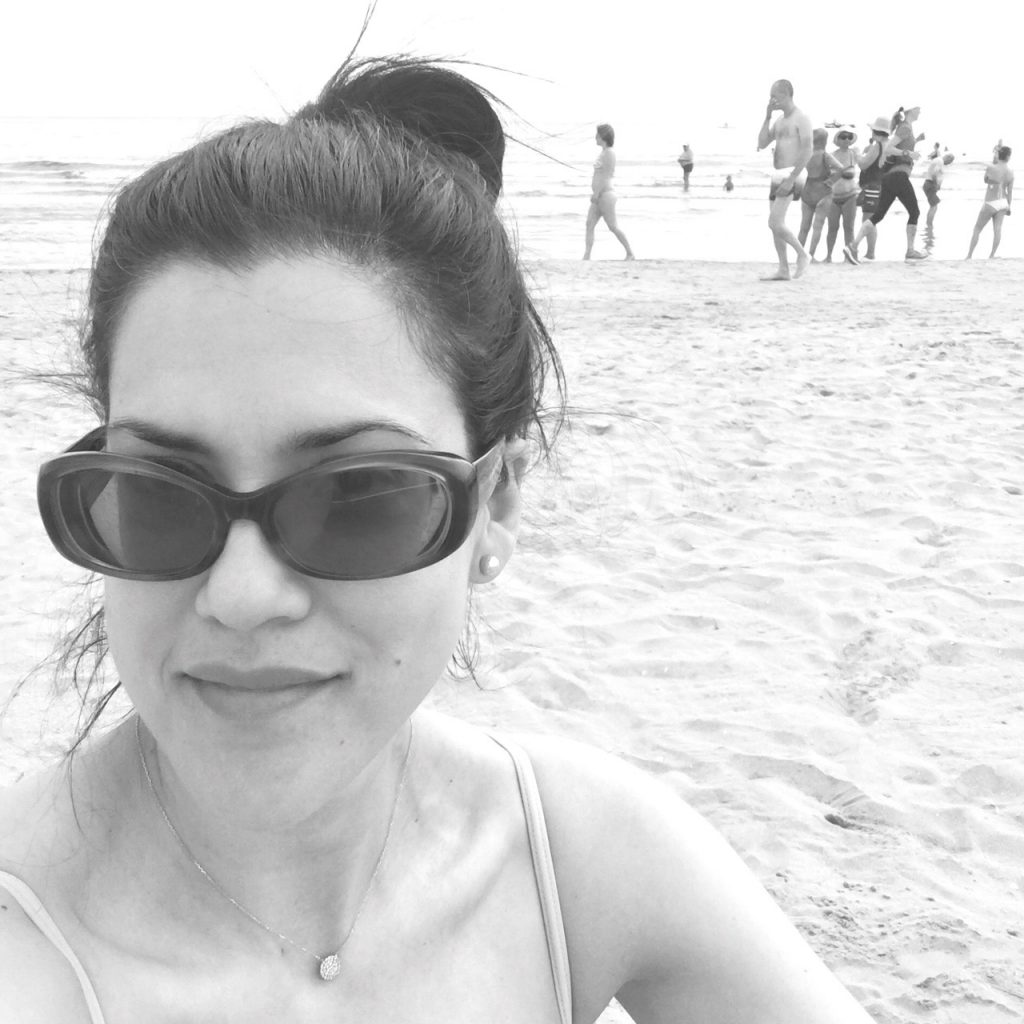 Generally, beach hotels have reserved sections of seating on the beach, so check with your hotel before venturing to the sand. You can, of course, just bring a towel and park yourself near the water, but the way that (most) Italians do it is that they rent a chaise and umbrella for the day (lettino e ombrellone). The Villa Bianca also offered a bit of a discount, and I'm sure other hotels do the same. My chaise was 4 or 5 euros. I'd recommend getting the umbrella, too, if you're planning to spend a full day at the beach. It gets very hot, and the umbrella offers the perfect shade. The rental fee should also include a towel and locker room/shower access. Italians may be disorganized in some regards (e.g., driving), but they've got the beach thing completely under control. It's a pretty seamless system. La dolce vita!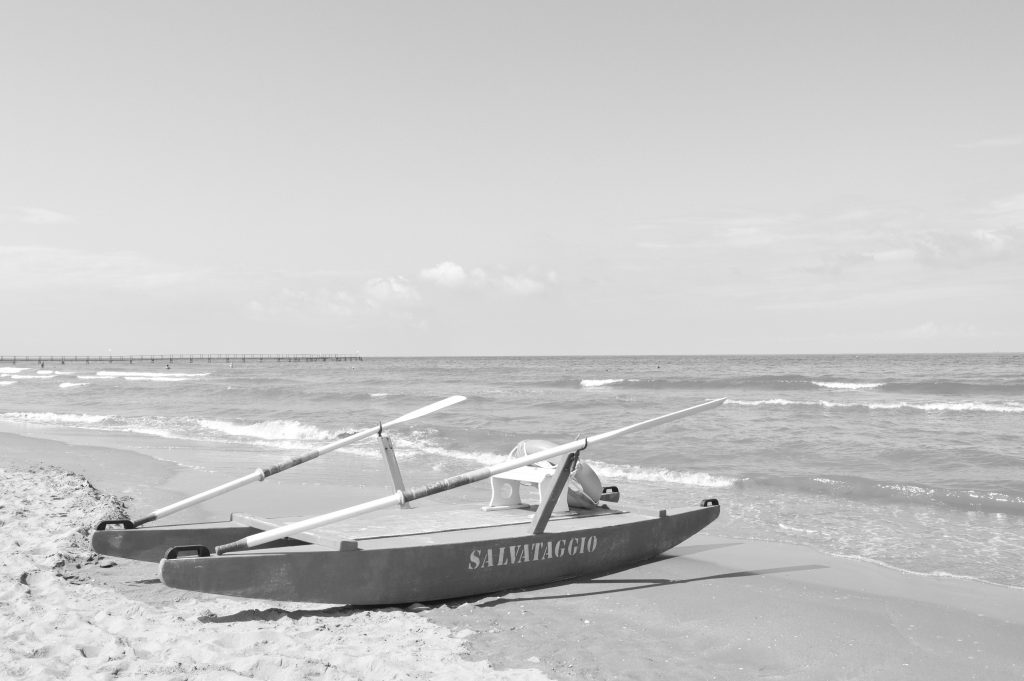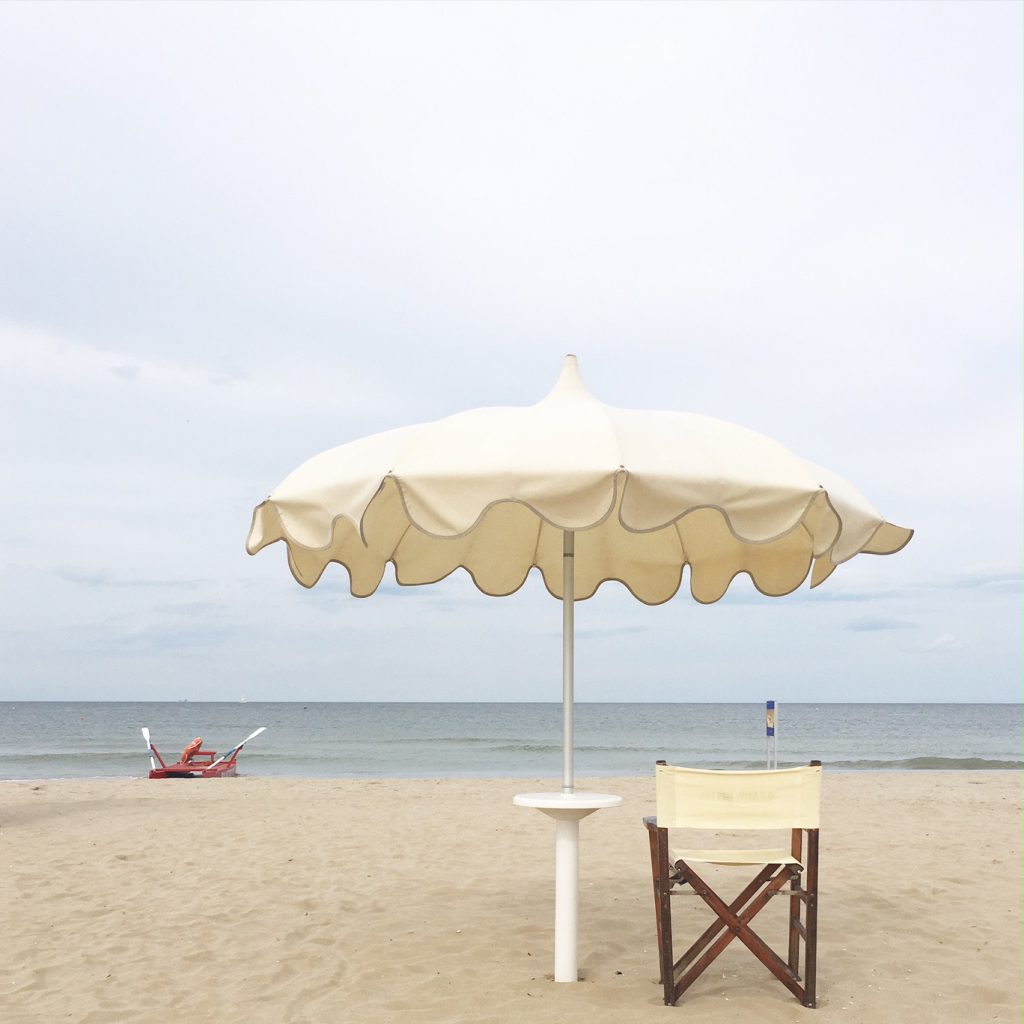 When you need a break from the beach, take a walk along the via Lungomare (the waterfront street) and grab a gelato (recurring theme, can you tell?).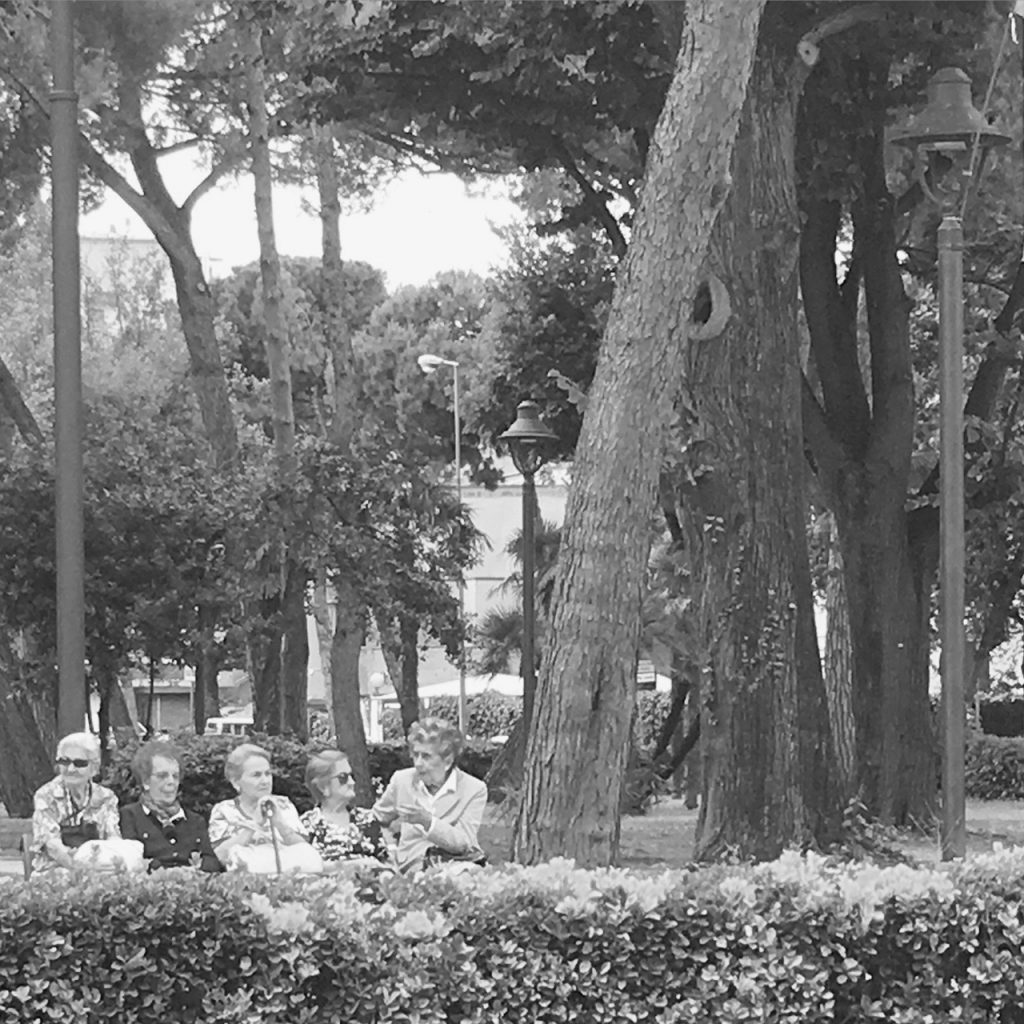 Besides the beach zone, the town of Rimini is definitely worth a visit. The pedestrian, cobblestone streets are perfect for a passeggiata (a stroll), and there are plenty of shops and cafés to pop into.
There's a ton of history in Rimini, and I learned all about it on a guided tour. Unfortunately, my memory is terrible, and I took zero notes, so you're going to have to go take a tour yourself to learn all about the battles and buildings. Essentially, Rimini has served as a central communication point between other regions in Italy. If I understood correctly, Rimini was an important place in Italy's history because it serves as a direct route to places like Rome and Bologna. That's the summed up version of its history (terrible, I know!).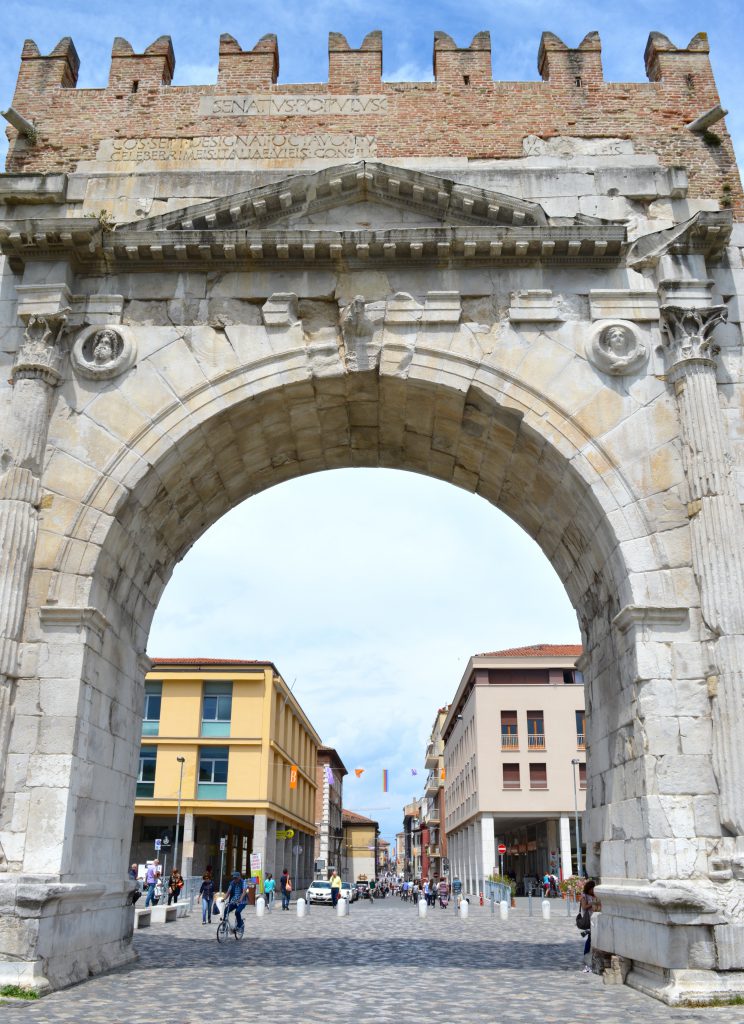 Arco d'Augusto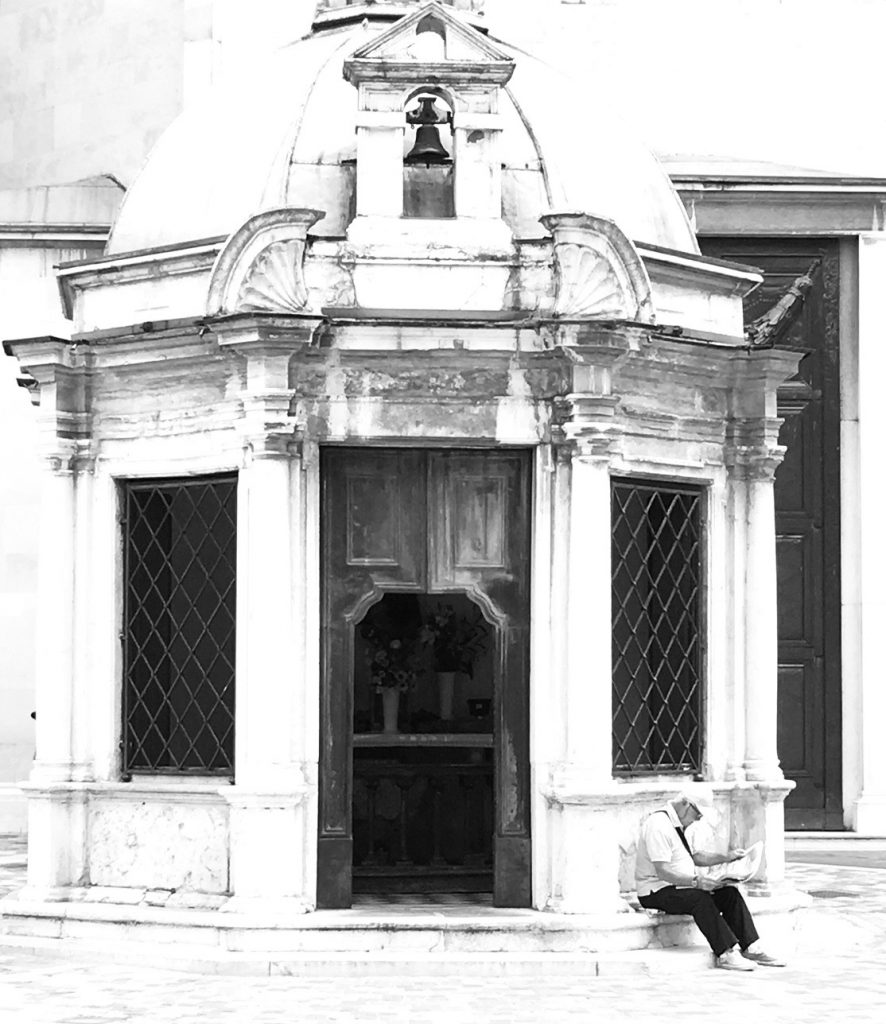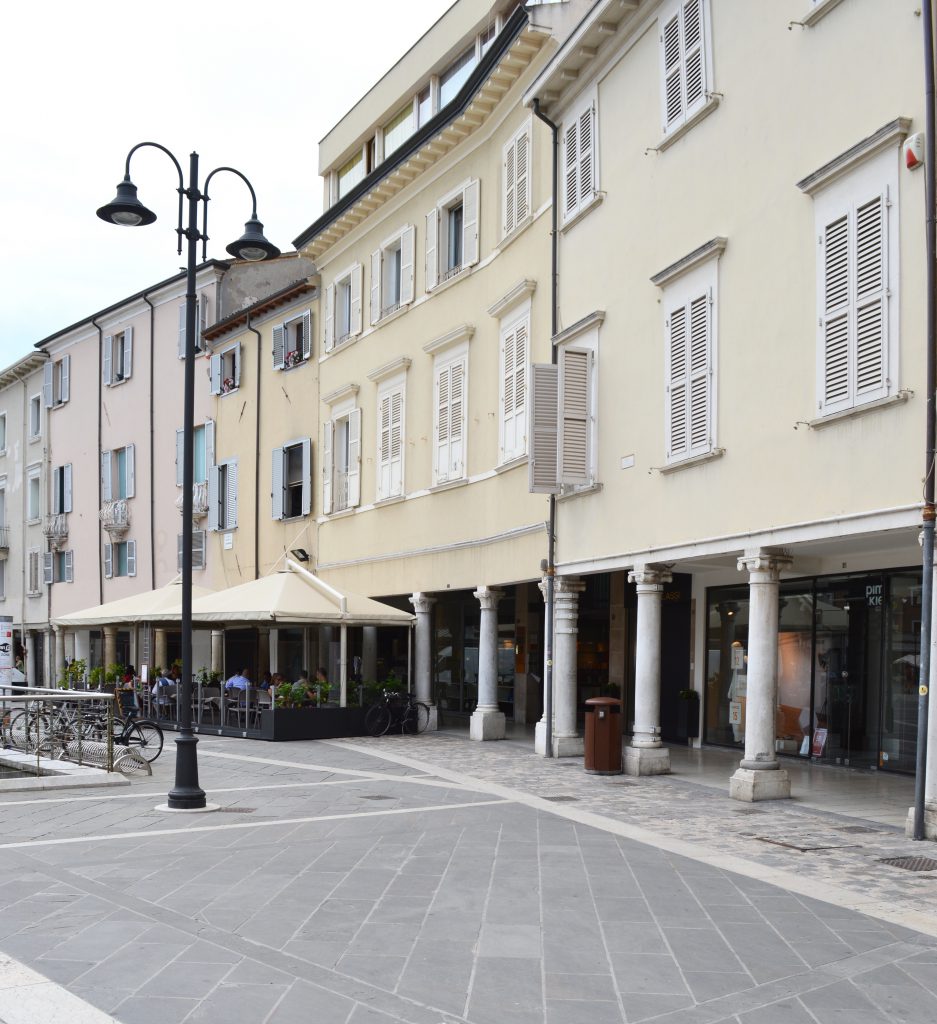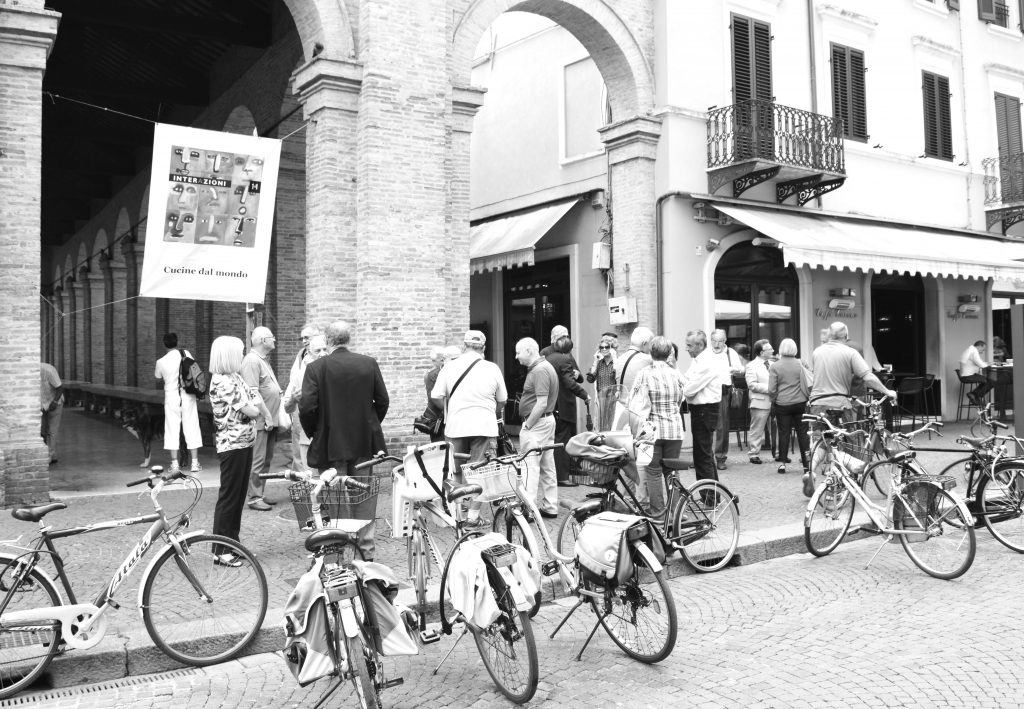 So this basically sums up my weekend in Rimini. Would I go back? Definitely!
Learn more about Rimini.

Follow our father-daughter adventures in Italy on Instagram at #WhiteCabanaxExpediaCA and Twitter at #WhiteCabanaxExpediaCA. Stay tuned for more Italian posts in the weeks ahead.

Grazie mille, Expedia.ca.

Note: all opinions are my own. Other posts in this series: Booking with Expedia.ca, 5 Tips for Traveling with a Parent

Save
Save
Save
Save
Save
Save
Save
Save
Save
Save
Save
Save