Every year at around this time, design and lifestyle bloggers gather in Toronto for BlogPodium. Led by Jennifer Flores, and organized by a crew of talented people, BlogPodium gives bloggers and brands the opportunity to take their conversations offline. Yes, of course there will be lots of Twittering and Instagraming going on during this Saturday's BlogPodium, but I know I'm not alone in saying that one of the best things about the event will be the face-to-face conversations.

There is so much to look forward to this year. I have no doubt that these speakers, these sponsors, and these exhibitors will make for a rich and informative day at the historic Fairmont Royal York.

 via
I'm especially looking forward to this year's BlogPodium because my first ever ceramics collaboration with Toronto's Inspirations Studio will be up for auction. Here's a teeny peek: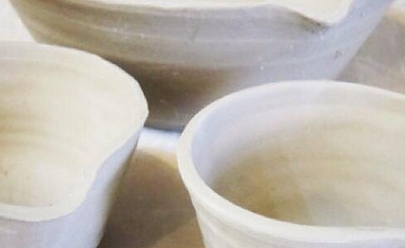 White Cabana + Inspirations Studio
In addition, I will be presenting for the second time at BlogPodium. My roundtable discussion, titled Blog Writing 101: Crafting a cohesive, concise, and conversational post, will be centred on how to write effective and credible blog posts.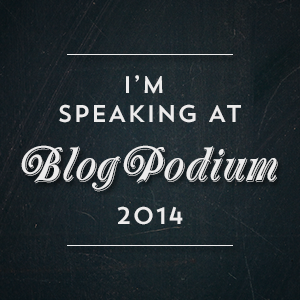 I'll be sure to share a recap of the big day in the weeks that follow. If you are itching for the play-by-play, follow along via Twitter and Instagram.
p.s. I haven't yet figured out my outfit.
p.p.s. Walk down memory lane Рread my posts about BlogPodium 2012 and BlogPodium 2013.