As I have previously mentioned, I'm saying #byebyebifold at my house. I'm replacing my (very annoying) bifolds with new doors from Metrie. For one closet, I'm having double doors installed, and for the other closet, I'm having a regular door installed. I'm so happy to say goodbye to those bifold doors of mine (let me just say that again and again and again).
Not only am I saying goodbye to the bifolds, but I'm also saying goodbye to 80s gold hardware. I haven't actually minded the gold, if I'm being honest, but I think a more modern, stainless-steel look is more in keeping with the overall aesthetic of my home.
I'm thrilled to be partnering with Direct Door Hardware on this project. I worked with this company when I first moved into my home and replaced my exterior door knobs. The ordering process and delivery was so smooth. In addition, Direct Door Hardware offers a great selection of traditional and modern knobs and hardware for exterior and interior doors. I knew I would find what I had in mind for my interior door hardware at this online store.
Here are a few stainless (brushed nickel, satin chrome) options I contemplated: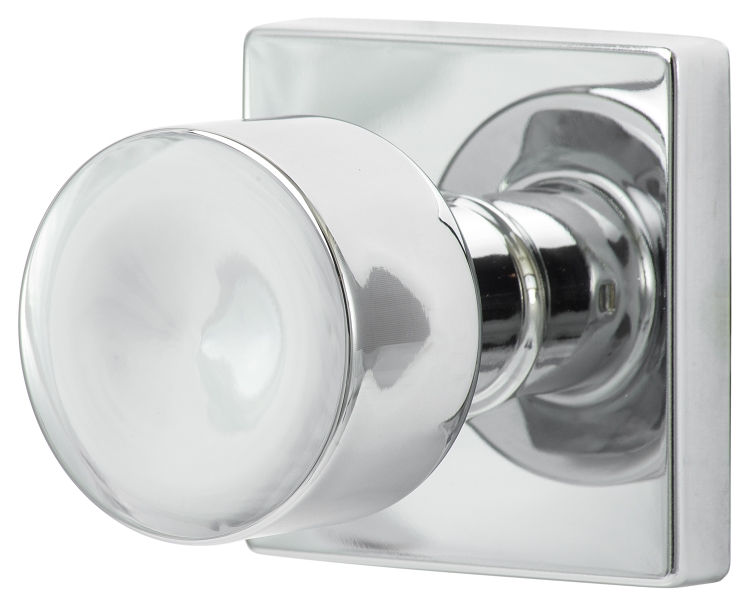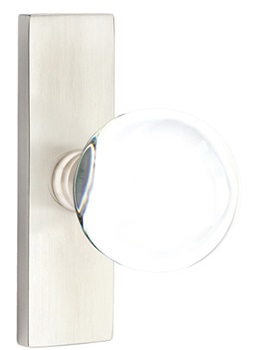 Emtek Bristol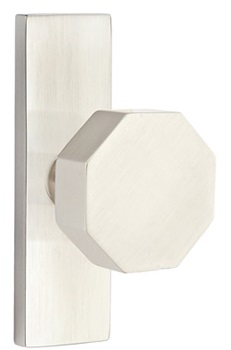 Emtek Octagon (so gorgeous, but can get pricey if you need a lot)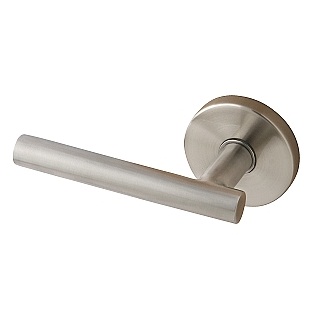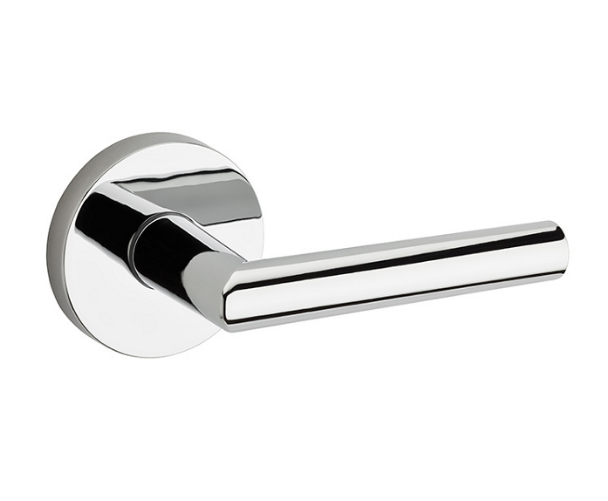 Kwikset Milan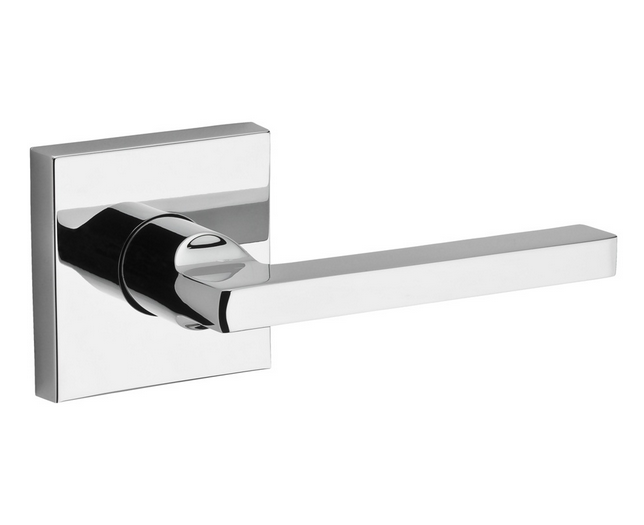 Any guesses as to my final decision?
I opted for the Kwikset Milan lever in satin chrome. I really love the sleek, seamless style. I know it's one of the plainest options of the group here, but I like plain. I did consider having a square backing plate, but in the end, I decided that I prefer the contrast of the round plate and the squareness of the Lincoln Park door.
Side note: In my research, I learned that Kwikset is part of Spectrum Brands which also owns Weiser, Baldwin, Pfister, and Stanley. Just a tidbit of doorknob trivia for you!
Ordering the hardware was easy once again. I decided which doors needed dummy levers (e.g., closet doors) and which doors needed to have a lock on them (e.g., bathroom doors). I did also note left- and right-handle openings, but the same Kwikset Milan lever is good for both directions.
The box of hardware arrived safely via UPS (note that if you're ordering from Canada, you'll likely incur brokerage/duties charges), and everything looks really solid and well-made in person. I feel happy with my decision and I'm eager to see how everything comes together.
Thanks to Direct Door Hardware for sponsoring this post. Thanks to Jake for arranging my order. All opinions are my own.