Having a bigger house means having more rooms to furnish. It's completely fun, but it's also overwhelming and a slow process. We also have a lot of furniture to begin with, so some of our furniture needs mean upgrading to pieces that suit our style and new home. It's a tough problem to have, I know. We are lucky to have such problems! In other rooms, however, we are starting from nearly a blank slate. We have designated one room as our study/games room, and we are in need of a good set of table and chairs. As such, I've been on the lookout for an interesting round table at just the right size. I'd prefer a pedestal table, I think, with chairs that tuck completely in. I think this option would be best for the room and how we want it to function.
Here are some tables that have been inspiring me and the design for our study.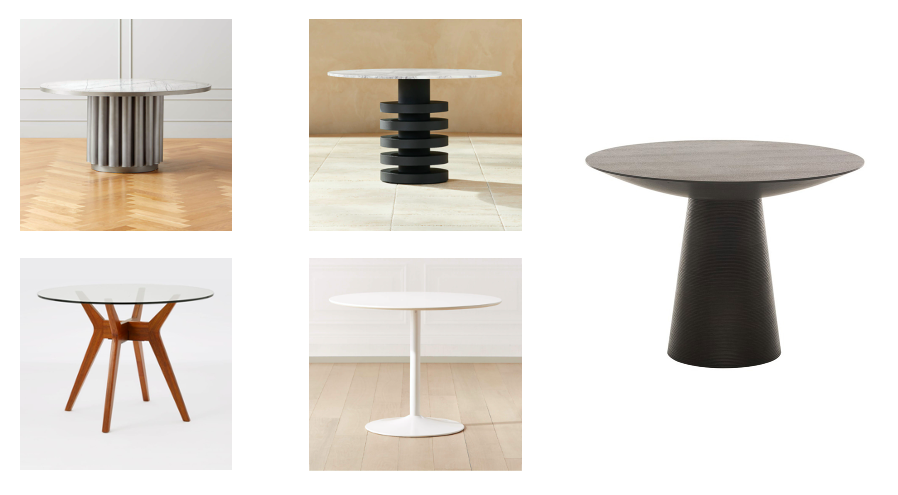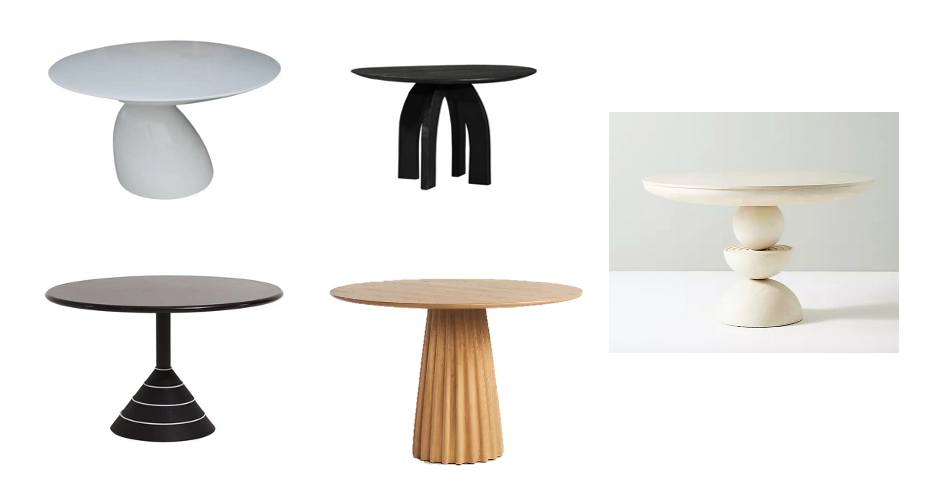 Part of me wants something quite sculptural without chairs, but I know that wouldn't be practical. Darn!