I was in Goderich and Bayfield on Saturday because Ontario beach time has been long overdue for me. It was an absolutely wonderful day out, and it got me dreaming (again) about owning a cottage one day (remember this cottage post from November).
Recently, my cottage dreams seem to lead me to the classic A-frame style. The A-frame (literally shaped like the letter A) style appeals to me for a cottage because it looks cozy, seems to blend in well with country surroundings, and mimics the shape of trees. I don't know. I just think it looks kind of cool. And with a white interior? I think it would be fun.
So, naturally, my dreams have led me to create this blog post featuring cool A-frame houses (or cottages) that I find so darn beautiful.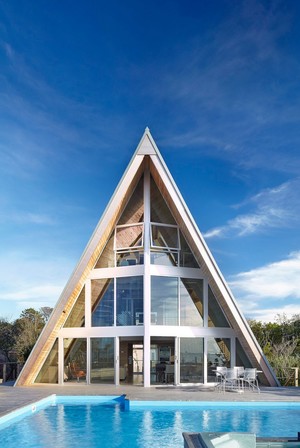 Bromley Caldari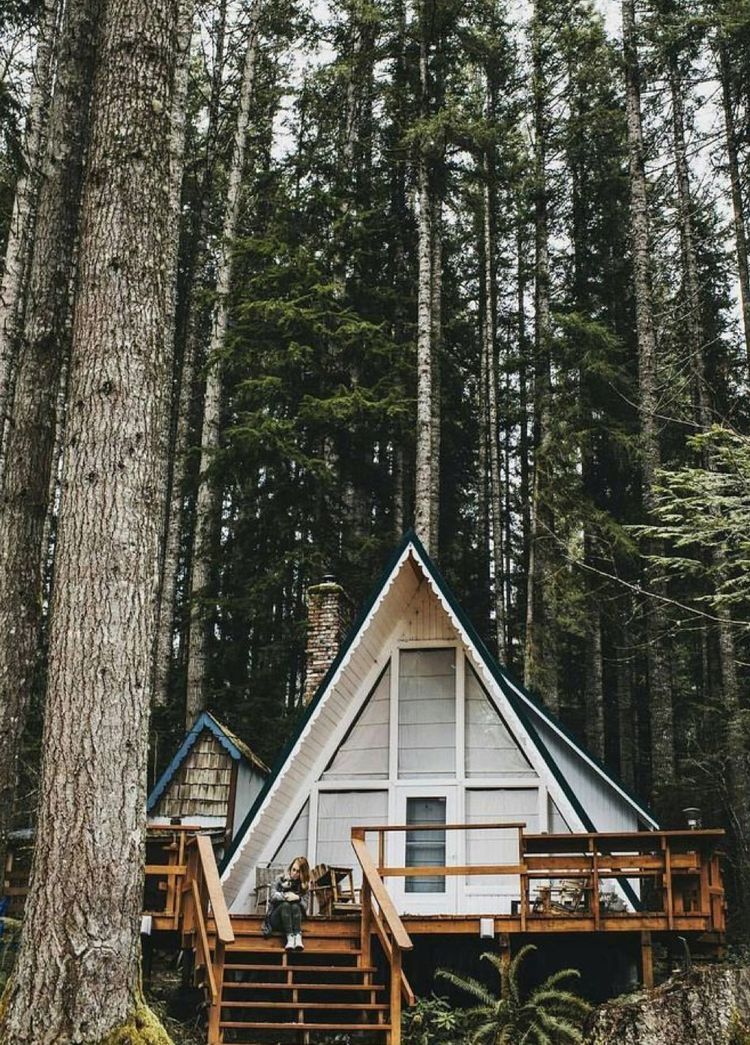 source unknown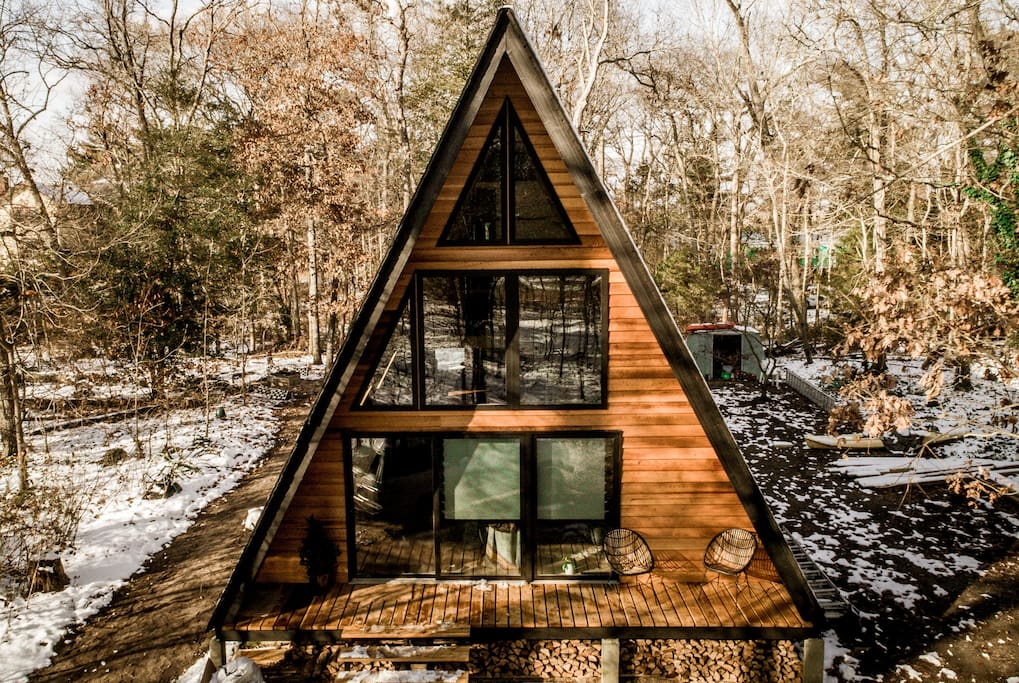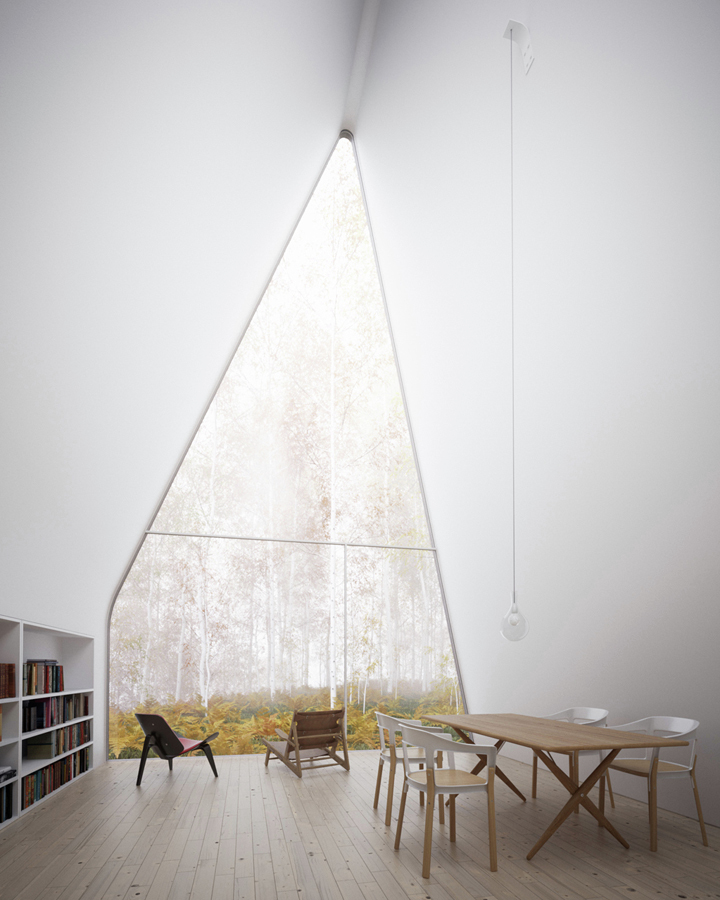 Allandale House, William O'Brien Jr.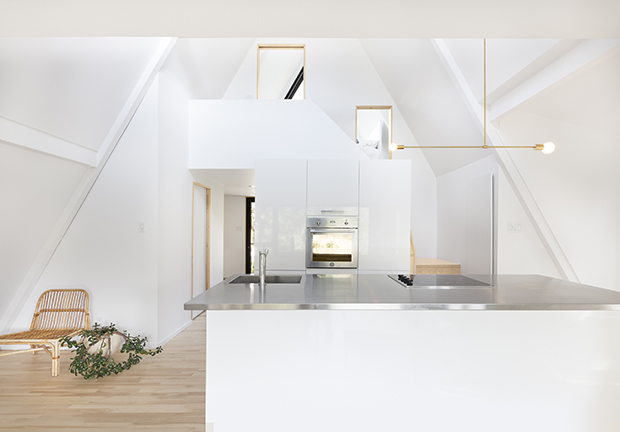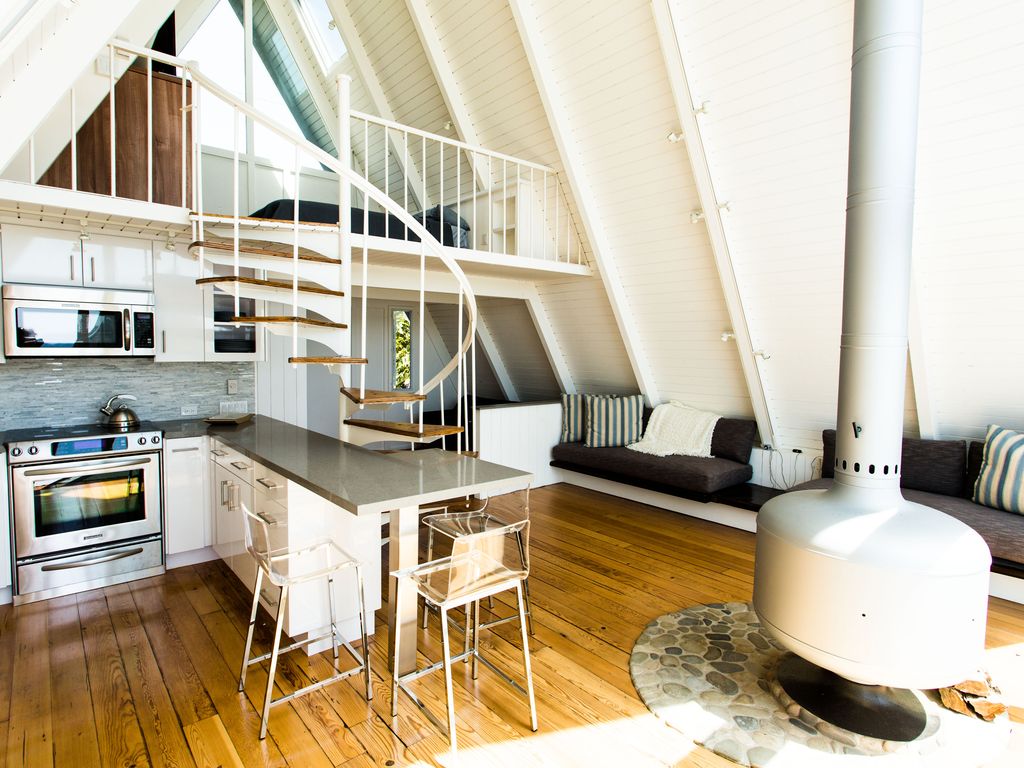 Whistler A-frame, Scott and Scott Architects