I first saw the Birdie in a hotel in Switzerland (at the Hotel Alpine Lodge) over a decade ago. I thought it was so whimsical.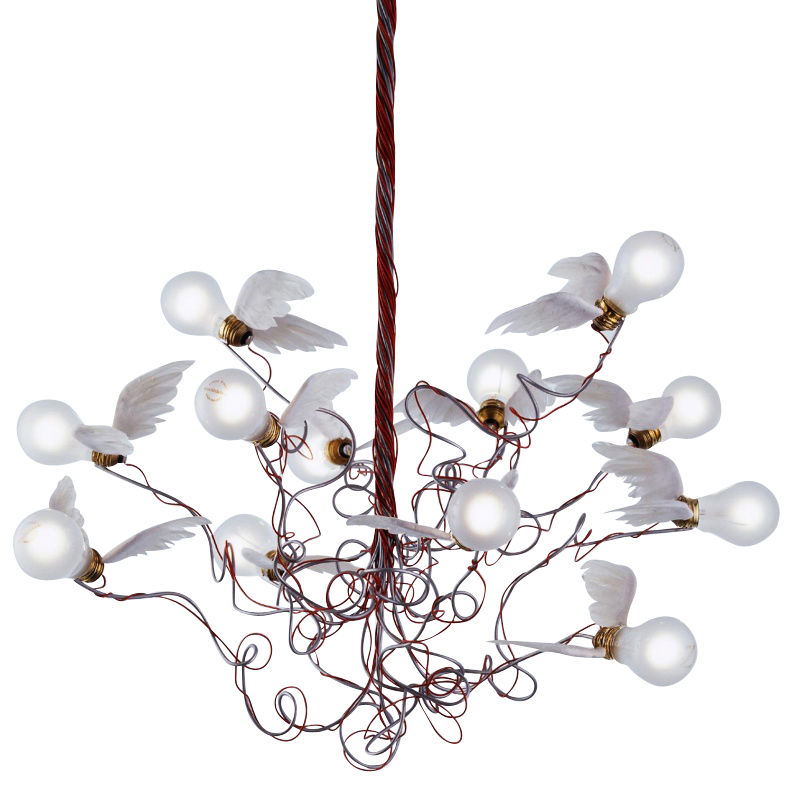 Birdie – Ingo Maurer, €1740
The Birdie was designed by German lighting designer Ingo Maurer in 2002. While a few versions do exist, the one above is made up of 12 low-voltage bulbs and goose feather wings.
All these years later, I still really like this chandelier, and I think it fits in well in the spaces below.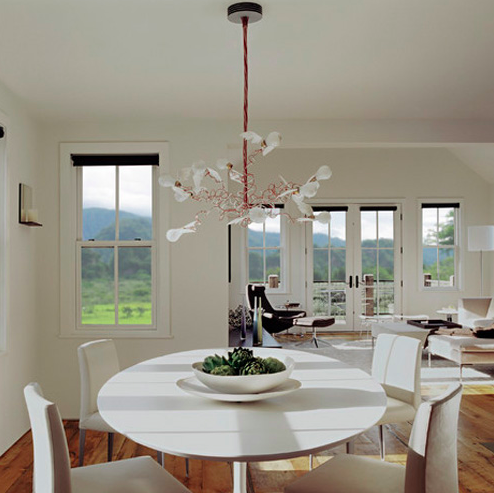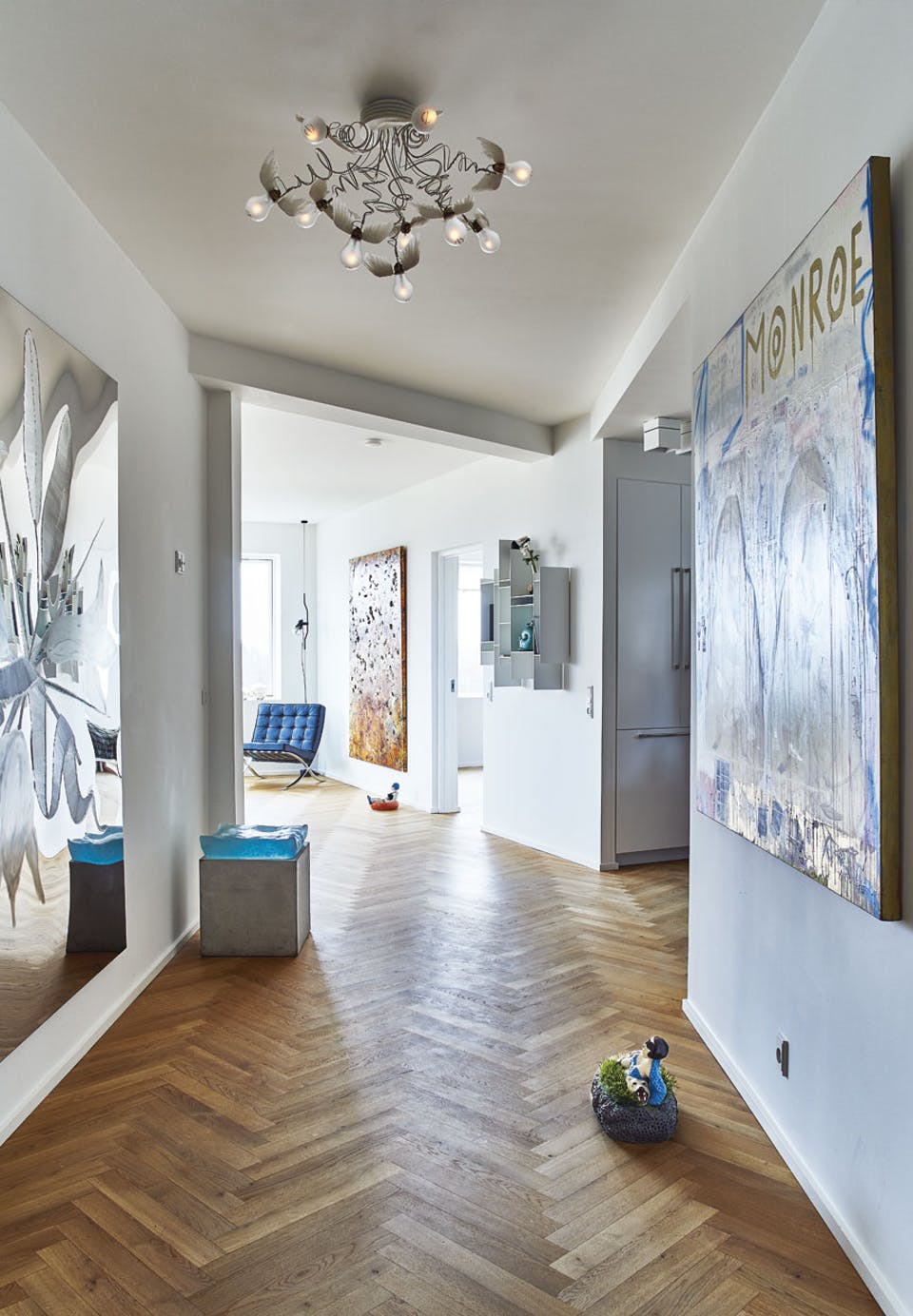 Bo Bedre