Classic campaign style furniture goes well in modern, traditional, eclectic, and monochromatic spaces. In short, a campaign dresser (or writing desk) is a great investment piece because it can float around various spots in a home.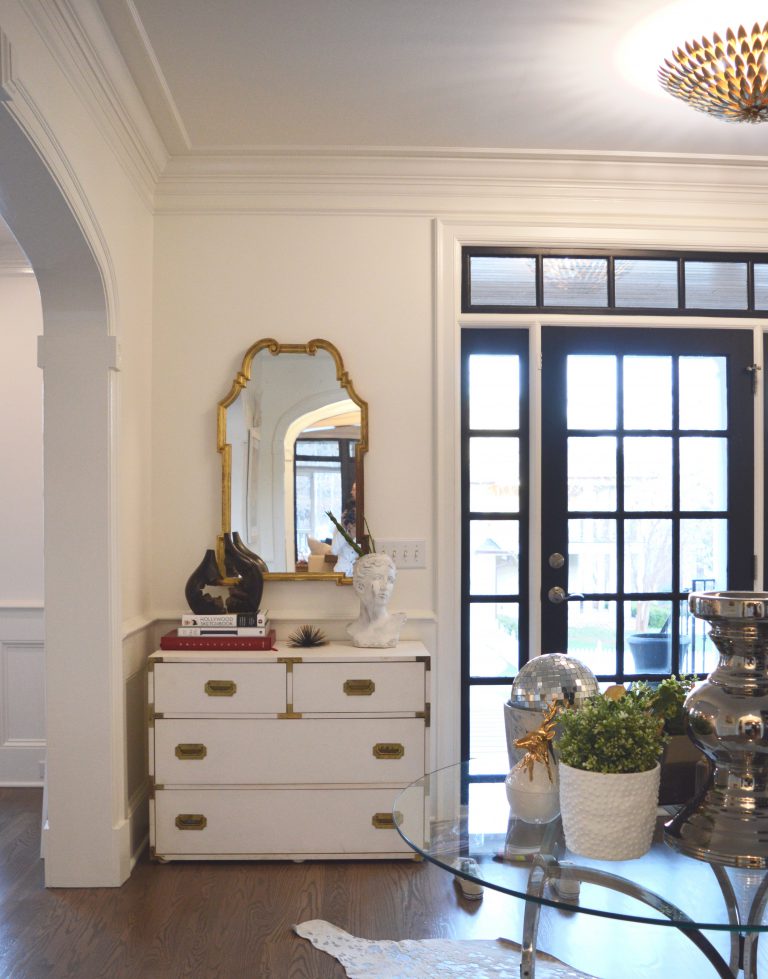 Kristie's campaign dresser in the front hall (full house tour)
So what's the brief history of campaign style? Well, Sarah Beaumont wrote,
"During the height of the British Empire, officers on lengthy military campaigns in India and South Africa needed lightweight, durable furniture that could easily be transported. But they also didn't want to sacrifice the creature comforts they were accustomed to. So British furniture manufacturers like Chippendale started designing pieces specifically for the military that gave them all the rugged functionality they needed, and all the luxury they craved."
Of the recognizable details of the furniture, she further explained, "Leather straps and canvas seats made objects lightweight and easy to fold up. Recessed brass handles were added to drawers and brass angle pieces were used on furniture corners to protect them from being damaged while in transit."
It's hard to resist those brass and leather details even today!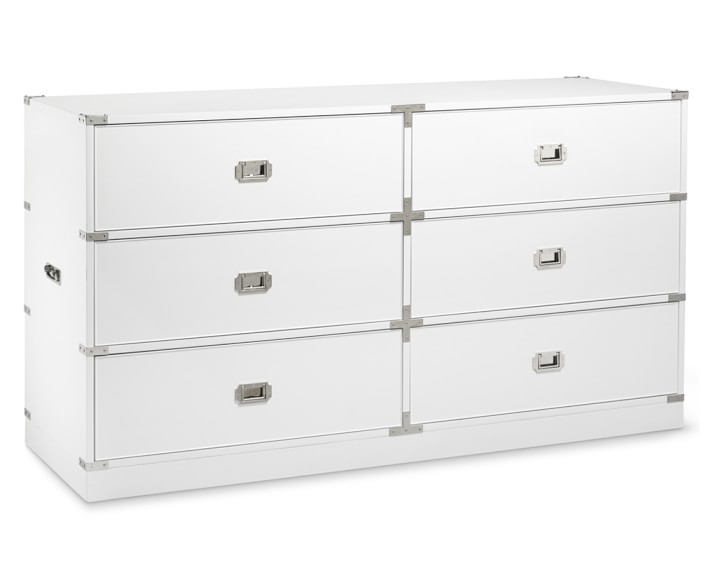 campaign dresser, $1895 USD, Williams-Sonoma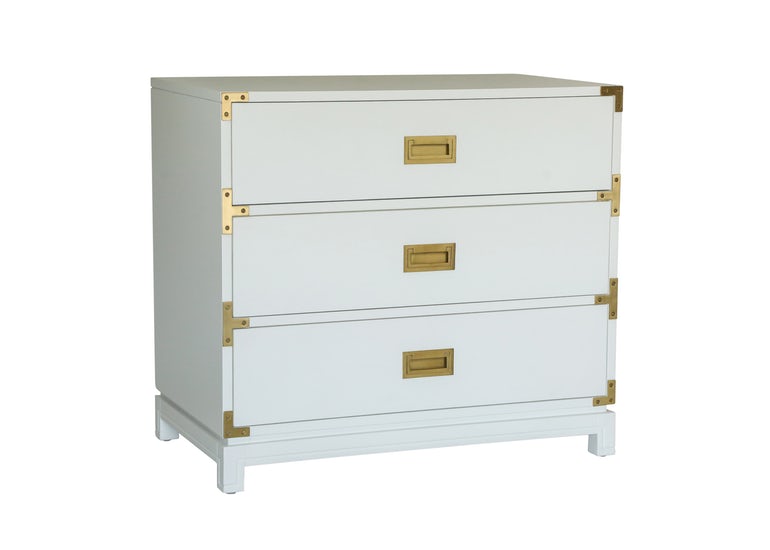 campaign dresser, Dering Hall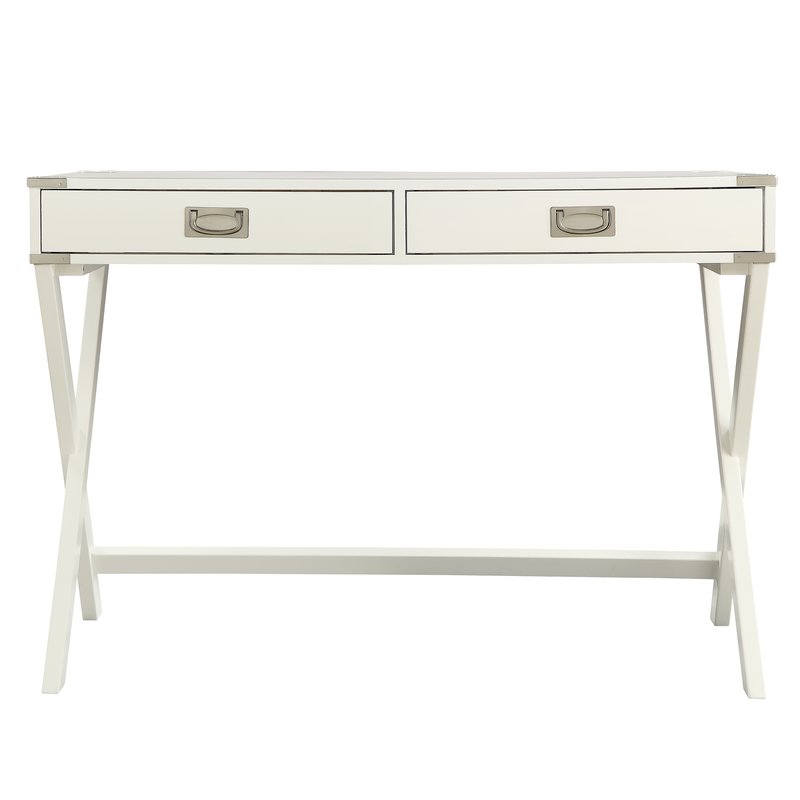 campaign writing desk, $249 USD, All Modern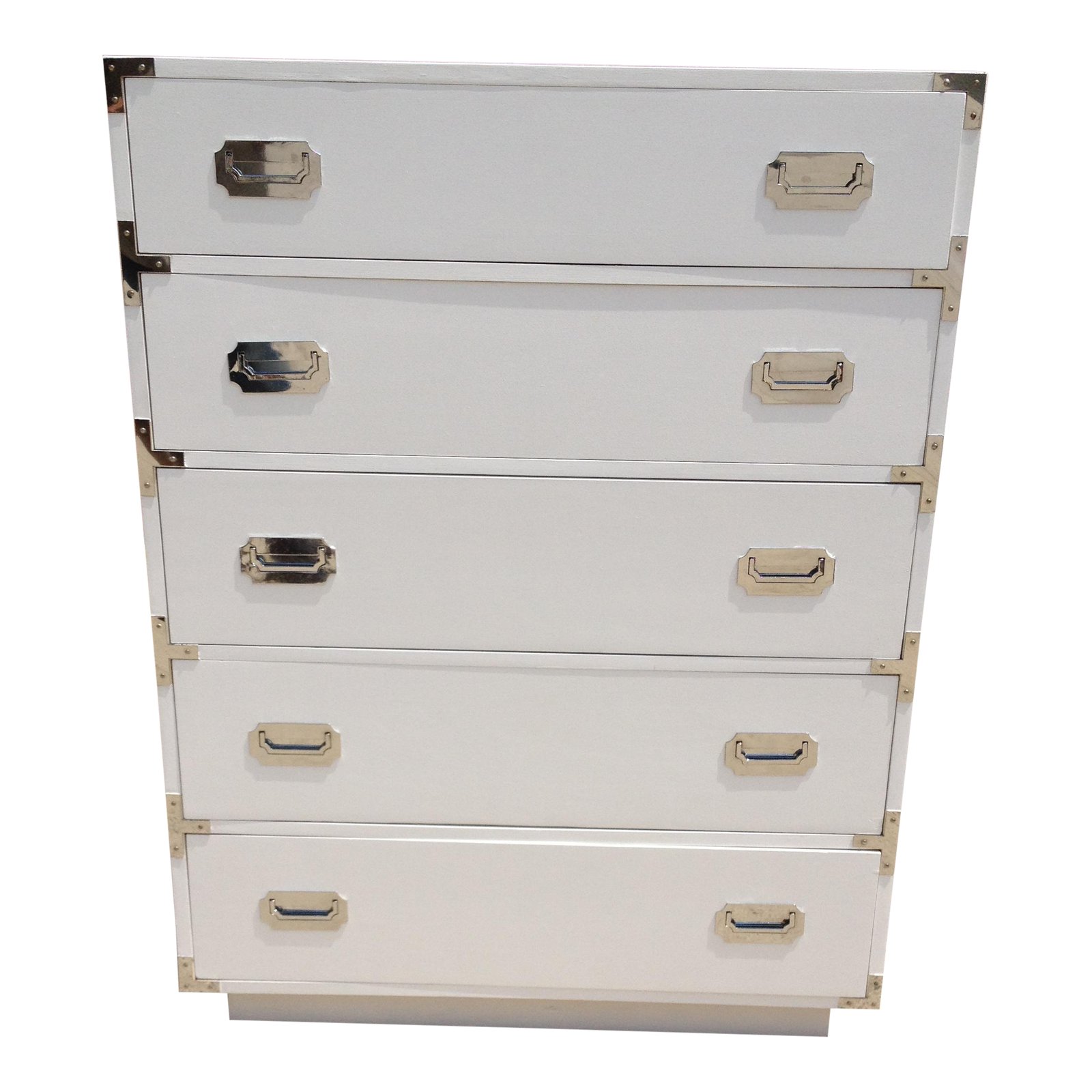 vintage campaign chest, $445 USD (on sale), Charish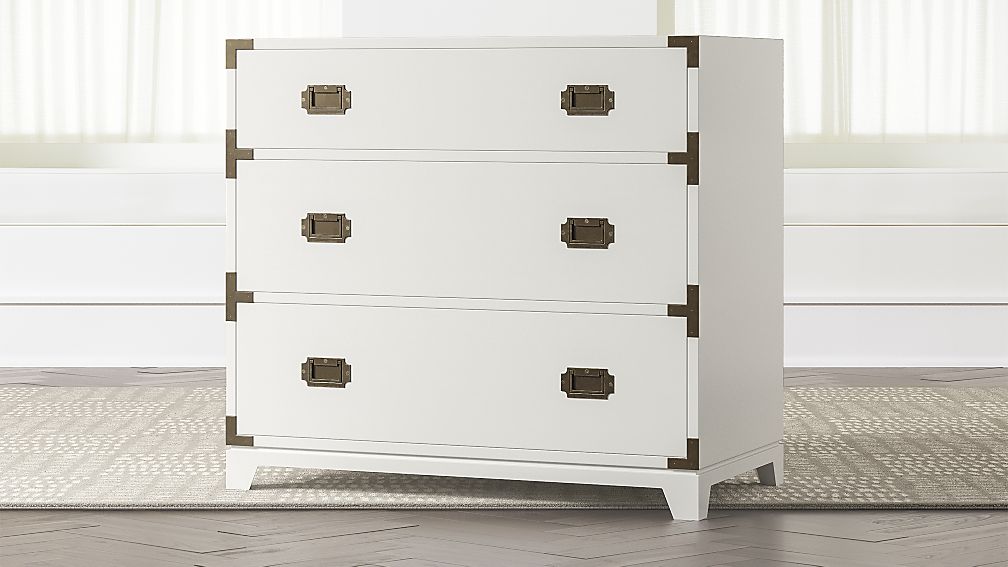 campaign dresser, $949.51 CAD, Crate & Barrel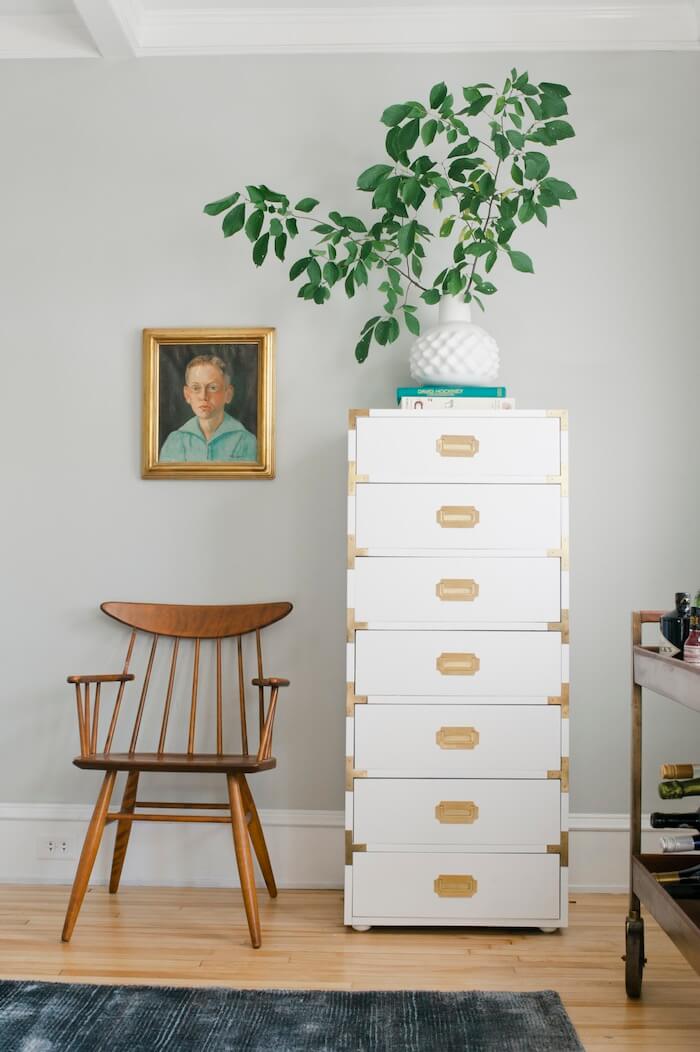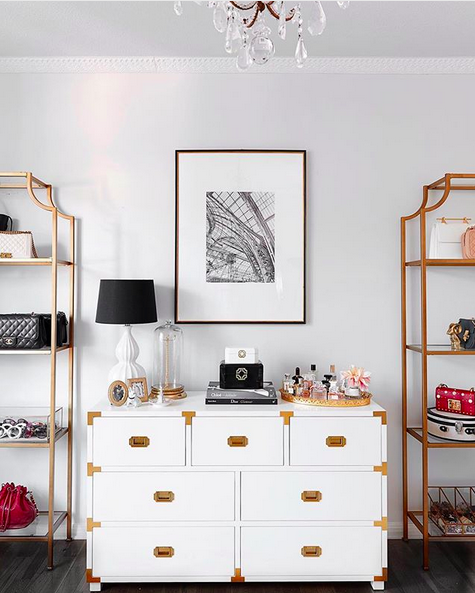 Source: Laurel & Wolf