I recently acquired a new hutch and added new hardware to it. After seeing Jennifer's bookcase, I opted for the same type of lock – the catch. This type of fastener – also called a latch – has two parts that lock into one another.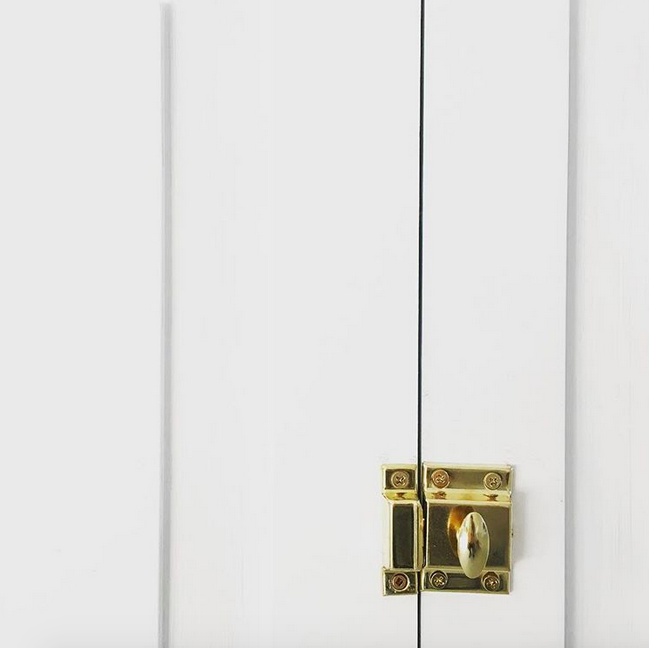 White Cabana Instagram (catch from Lee Valley Hardware)
The catch hardware reminds me of pieces of furniture that I've seen in France, and since I'm a bit of a francophile, I have been drawn to this piece.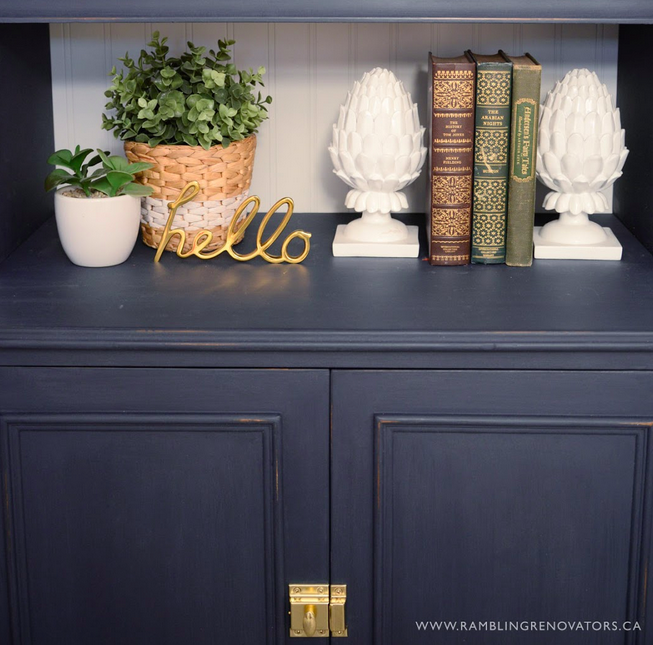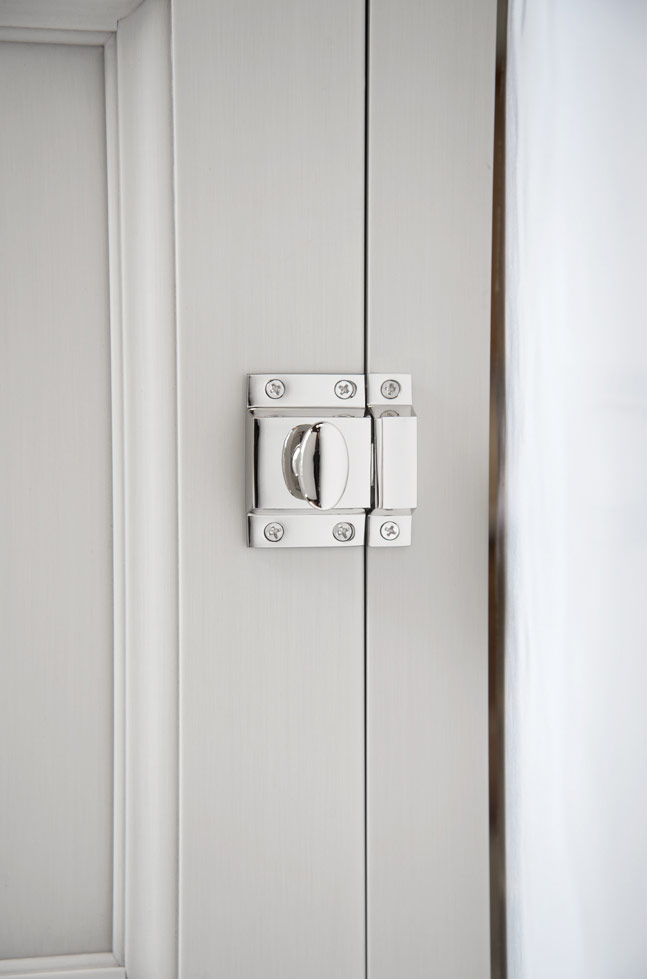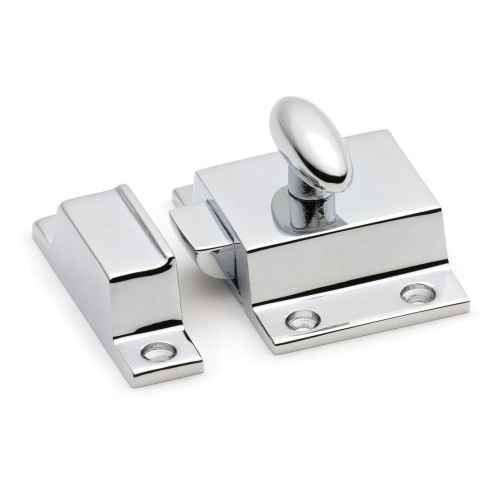 Cliffside Industries