Last week I featured five beds, and while I think this is the major component of a bedroom, it's not the only thing that makes a bedroom special. Here's a round-up of ten other items that I have – and really enjoy having – in my serene white space.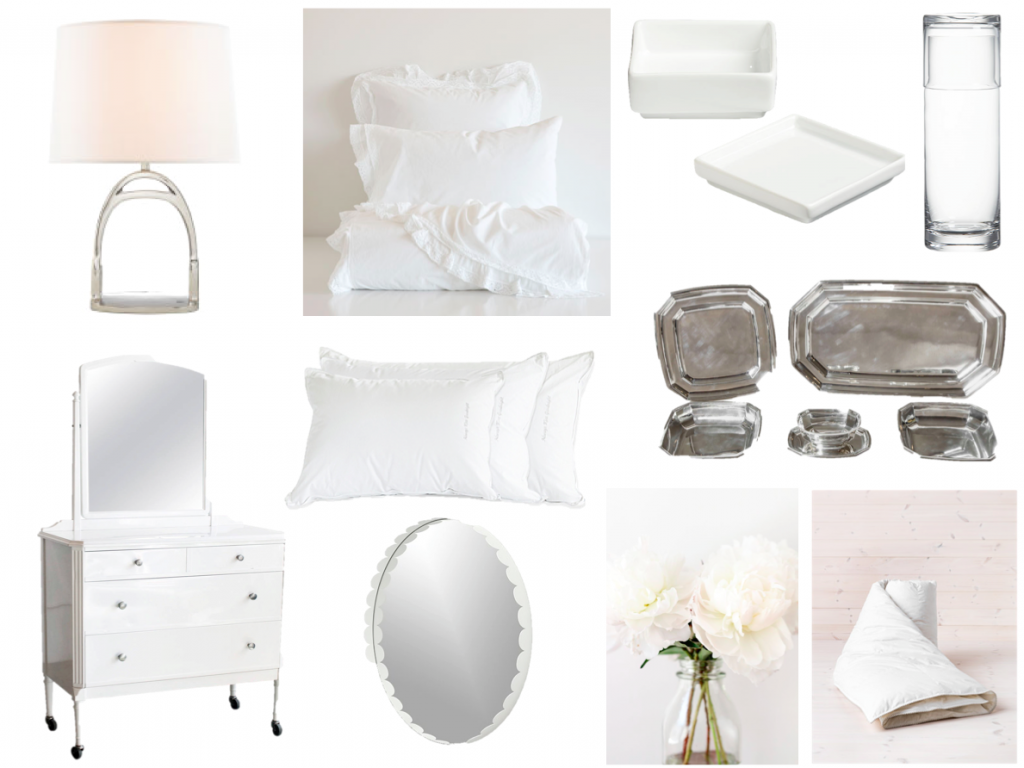 1. bedside lamps (via Ralph Lauren Home)
2. crisp white bed linens (via Zara)
3. collection of white containers and platters to corral jewelry (via CB2)
4. carafe (mostly for show, if I'm being honest…I don't actually use mine, but it does look neat) (via CB2)
5. vintage dressers and vanity (via 1stDibs)
6. a selection of comfortable pillows (via Bed Bath & Beyond)
7. mirrors (via Crate & Barrel)
8. collection of vintage silver trays to collect bits and bobs (via 1stDibs)
9. flowers (as often as possible) (via The Crafted Life)
10. a down duvet (via Ikea)
(See what else I love about my bedroom right here.)
What are your bedroom must-haves?