I definitely wasn't expecting to like Ann Arbor, Michigan as much as I did. I wasn't even planning on writing about my quick trip there. But I was so surprised and happy about my visit, that I have opted to write a mini recap here.
Ann Arbor. Do you know anything about Ann Arbor? Before I set out on my drive, all I knew was that it was kind of near Detroit, and it was about a 3.5 hour drive from Waterloo. Beyond that, since I was going for a conference, I didn't do any pre-trip research because I knew my free time would be limited.
Stay
I stayed at the Graduate Ann Arbor. The bed in my room was comfortable, and I had ample room to spread out my work and belongings. Although the room was darker than I prefer (moody dark walls), and my bathroom was low on counter space, the linens and bath products were lovely, and there was a fridge and a Keurig machine which came in handy for a late-night work session. Service was great, and the location was perfect. I would definitely stay here again.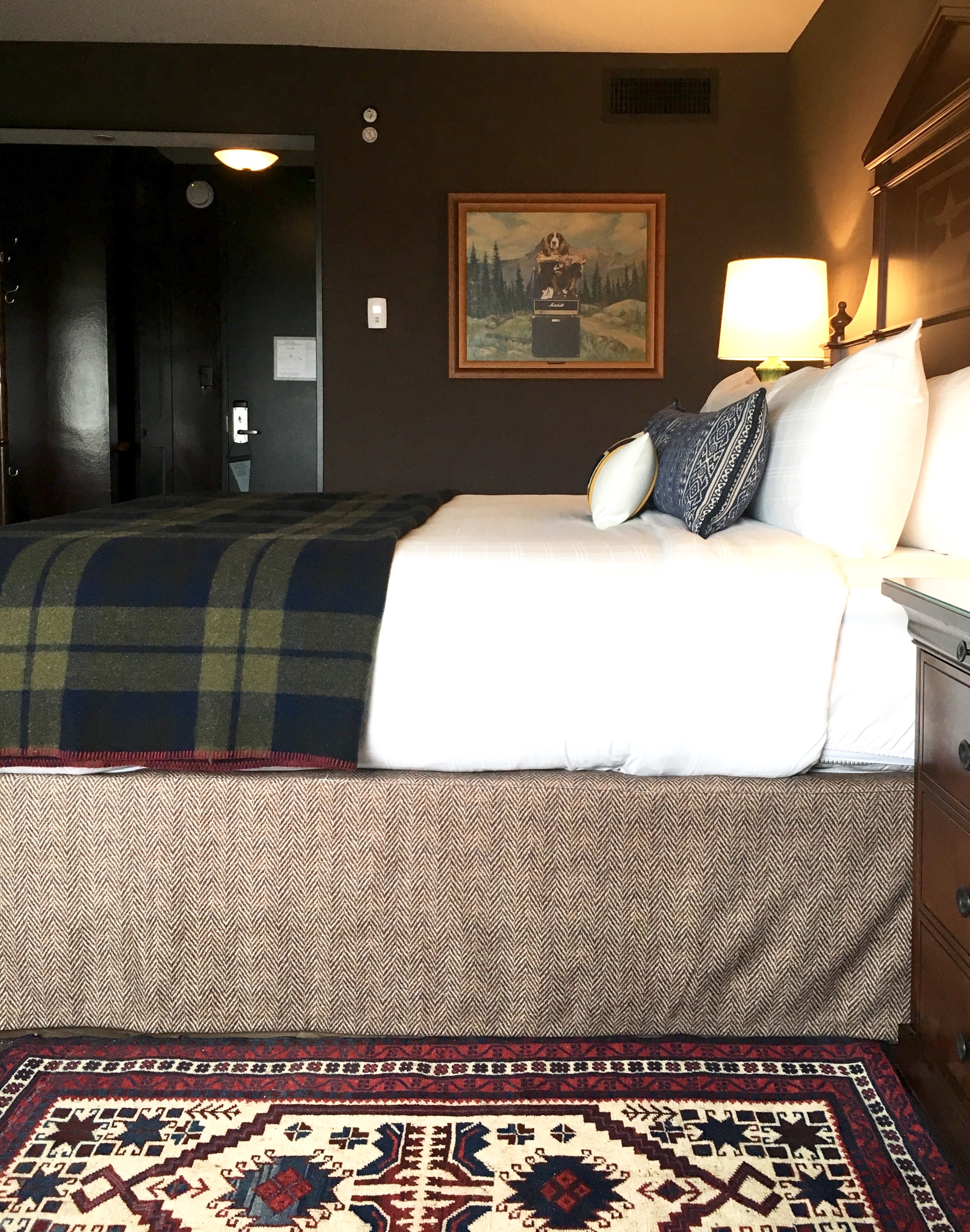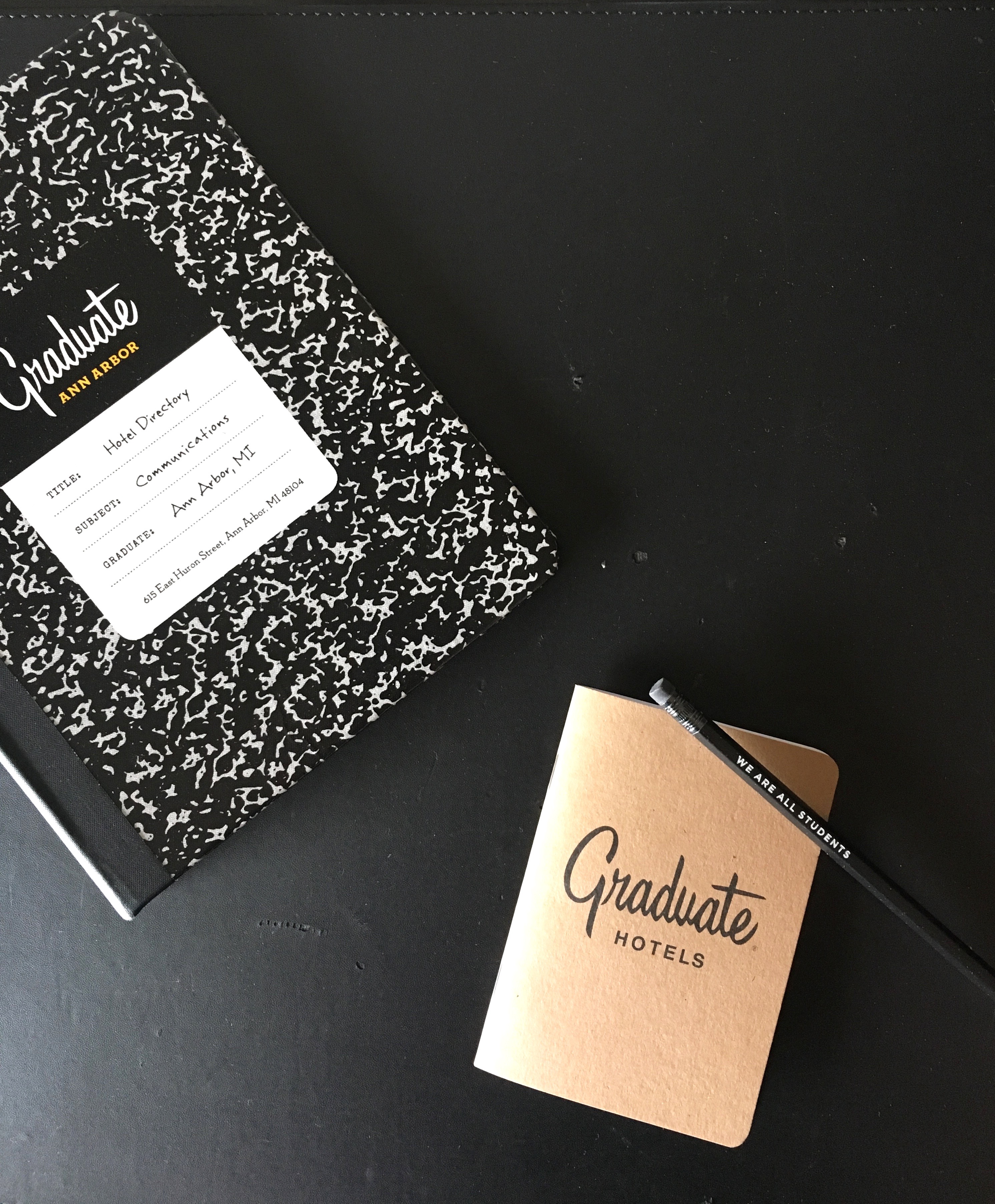 Do
I spent much of my days at the conference which was held at the University of Michigan. You know, the university with the big yellow and blue "M". There's definitely a high school spirit at UofMichigan, and there were a lot of people walking around town in blue and yellow athletic ensembles. The campus was a short walk from the Graduate hotel. The buildings on campus were historic and charming, and the quad was lush and green. I know I'm an academic, but I can't be the only one who loves university campuses. Surely.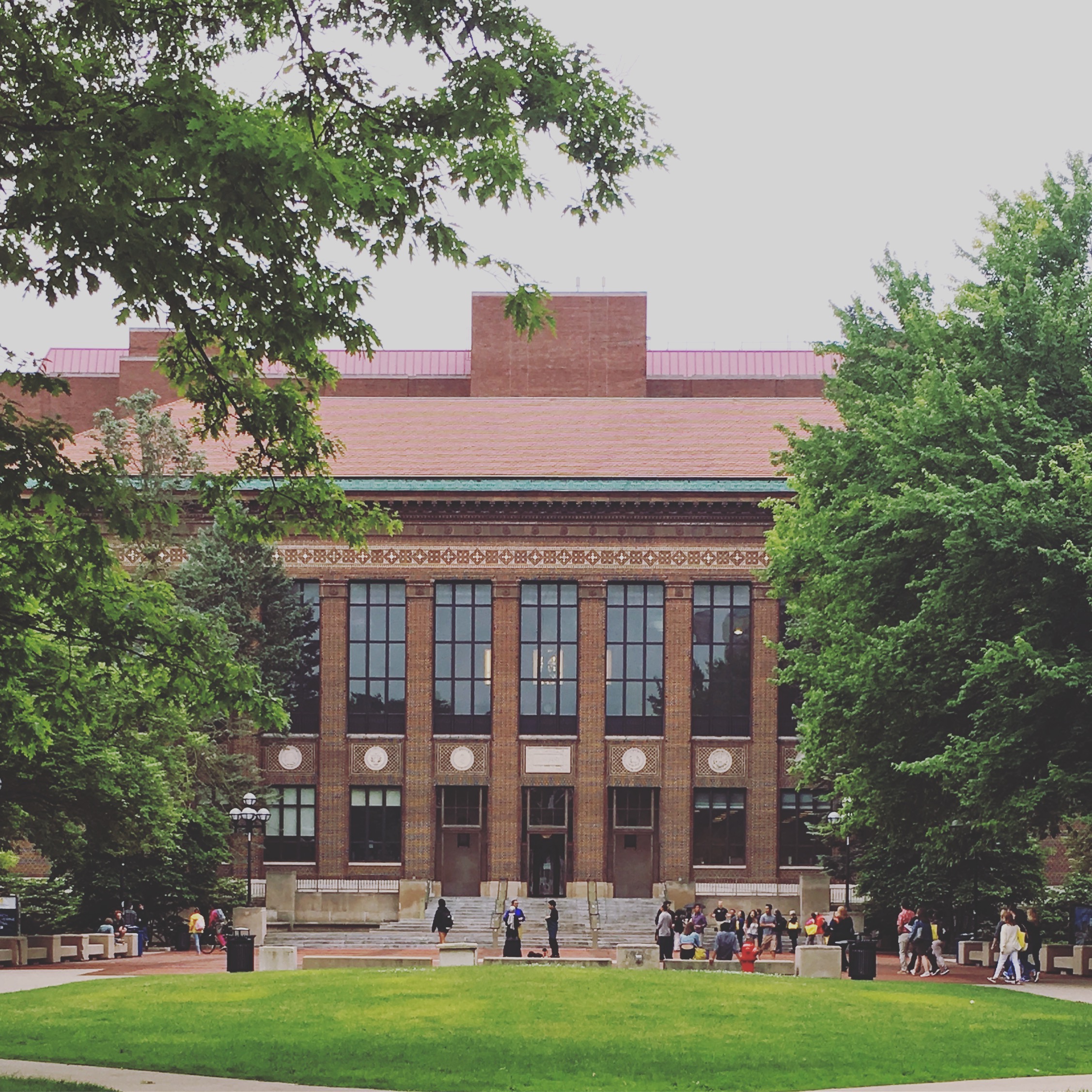 Nickels Arcade is an interesting piece of architecture. On either side of the walkway are shops and the very charming Comet café.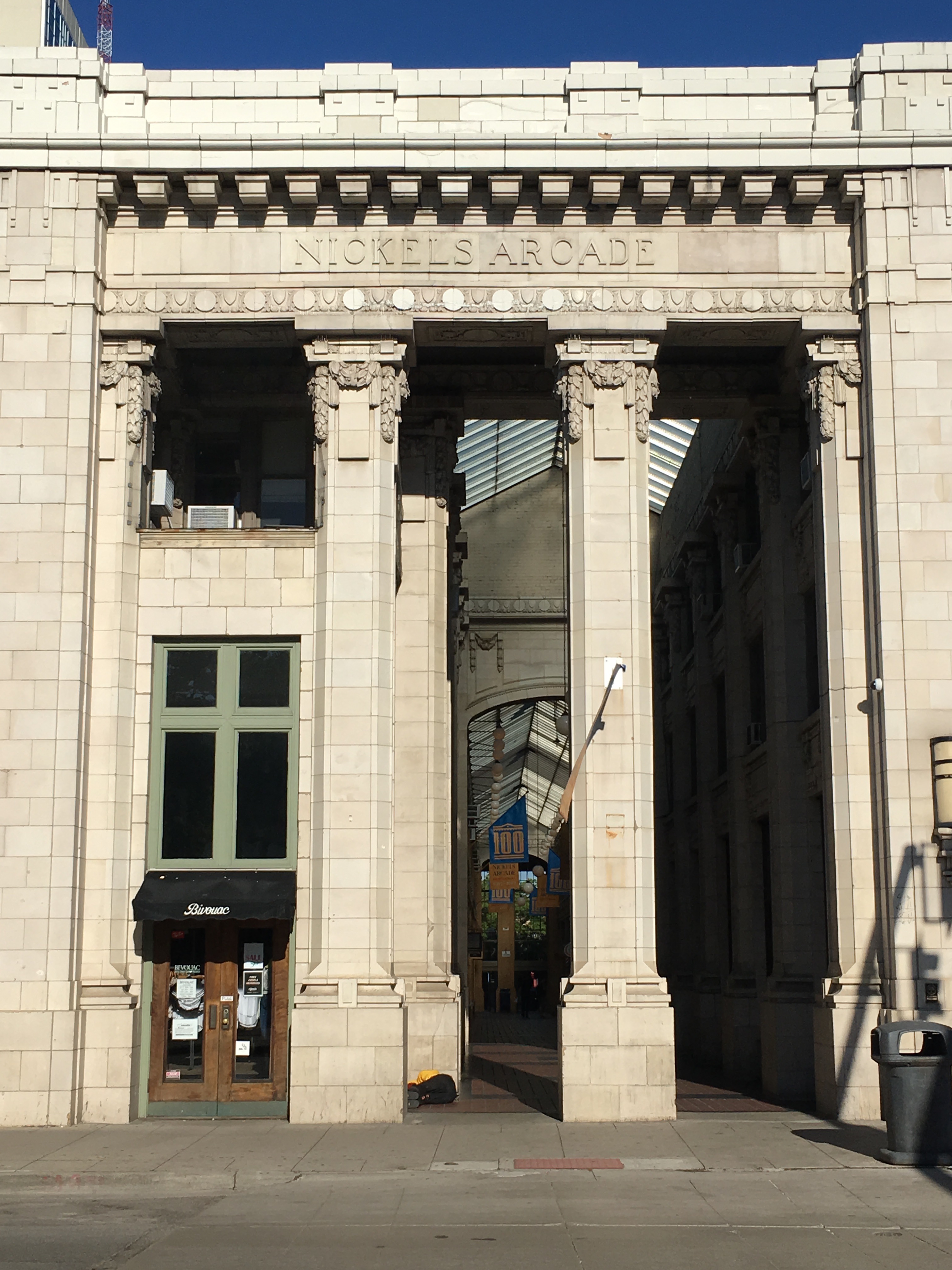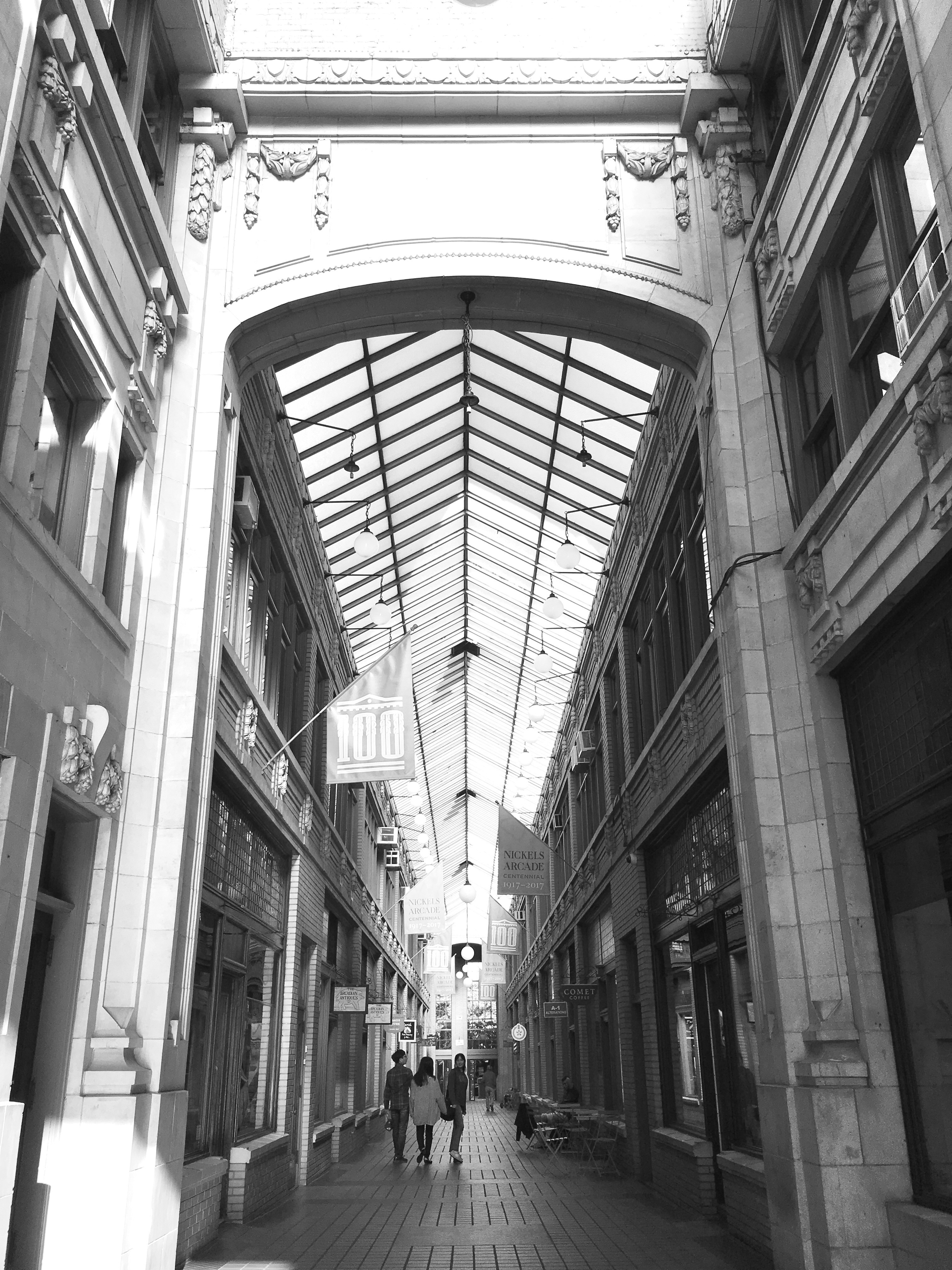 The area of Kerrytown was another short walk from the Graduate hotel. This is a small, historic district that has cobblestone streets as well as interesting buildings, shops, and artistic spaces. A highlight here is Zingerman's which is a deli-bakery-everything-you'd-ever-want-to-eat type of place. I also enjoyed the store/gallery Found. I spent much too long in the store looking at every bit of goodness inside.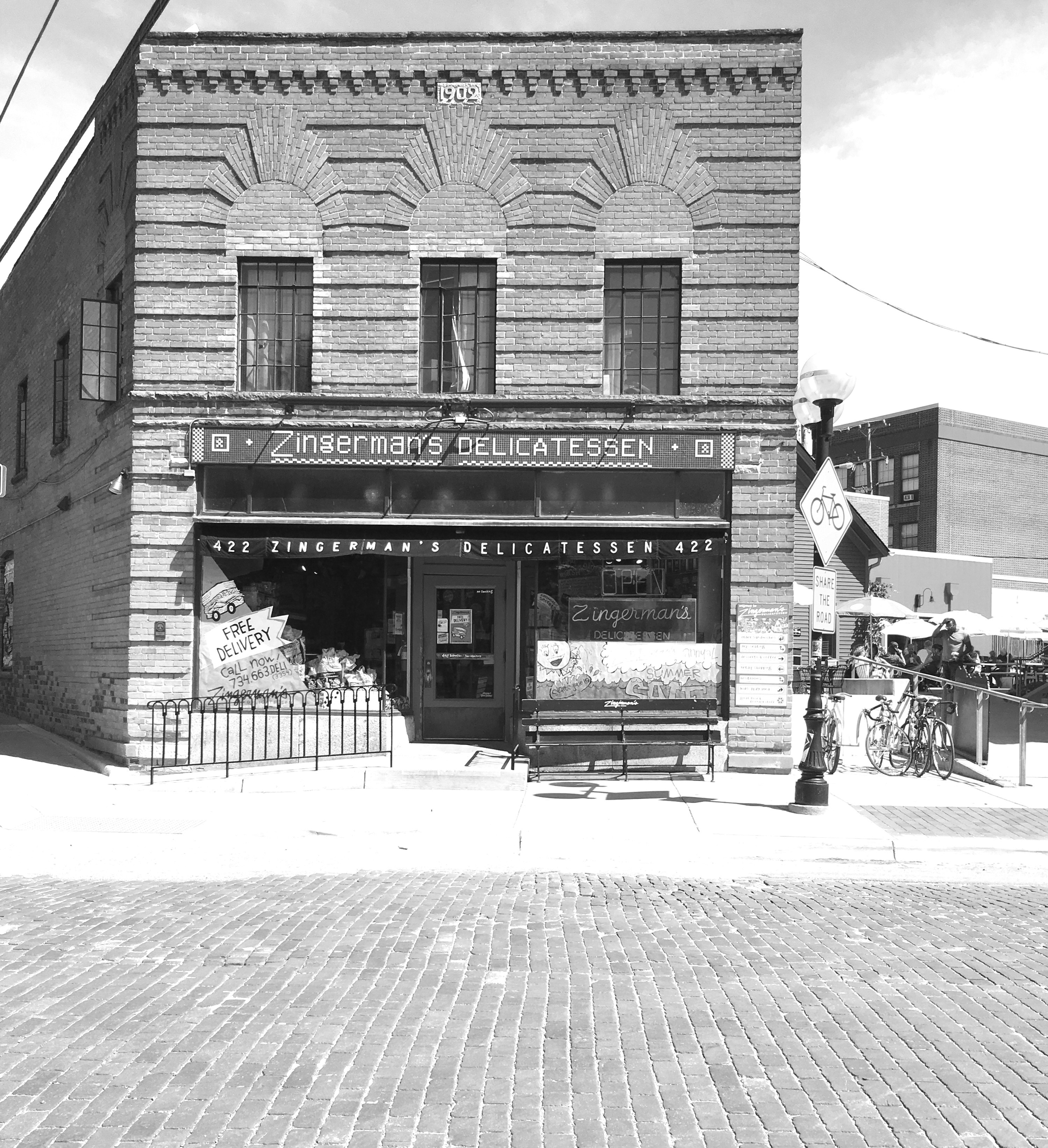 If you stay downtown, the area is very walkable. Main St., Liberty St., and Washington St. have an abundance of cafés, pubs, restaurants, and shops. Strolling casually along makes for an enjoyable little tour of the area.
Eat
I had a few opportunities to eat out while I was in town, and I would go back to every restaurant I visited. Good sign, right?
I loved the fresh, young, energetic, and stylish vibe at Sava's. Beyond this, my salmon rice bowl was delicious as was Sava's version of tiramisu. Everything was fresh, and service was attentive and friendly.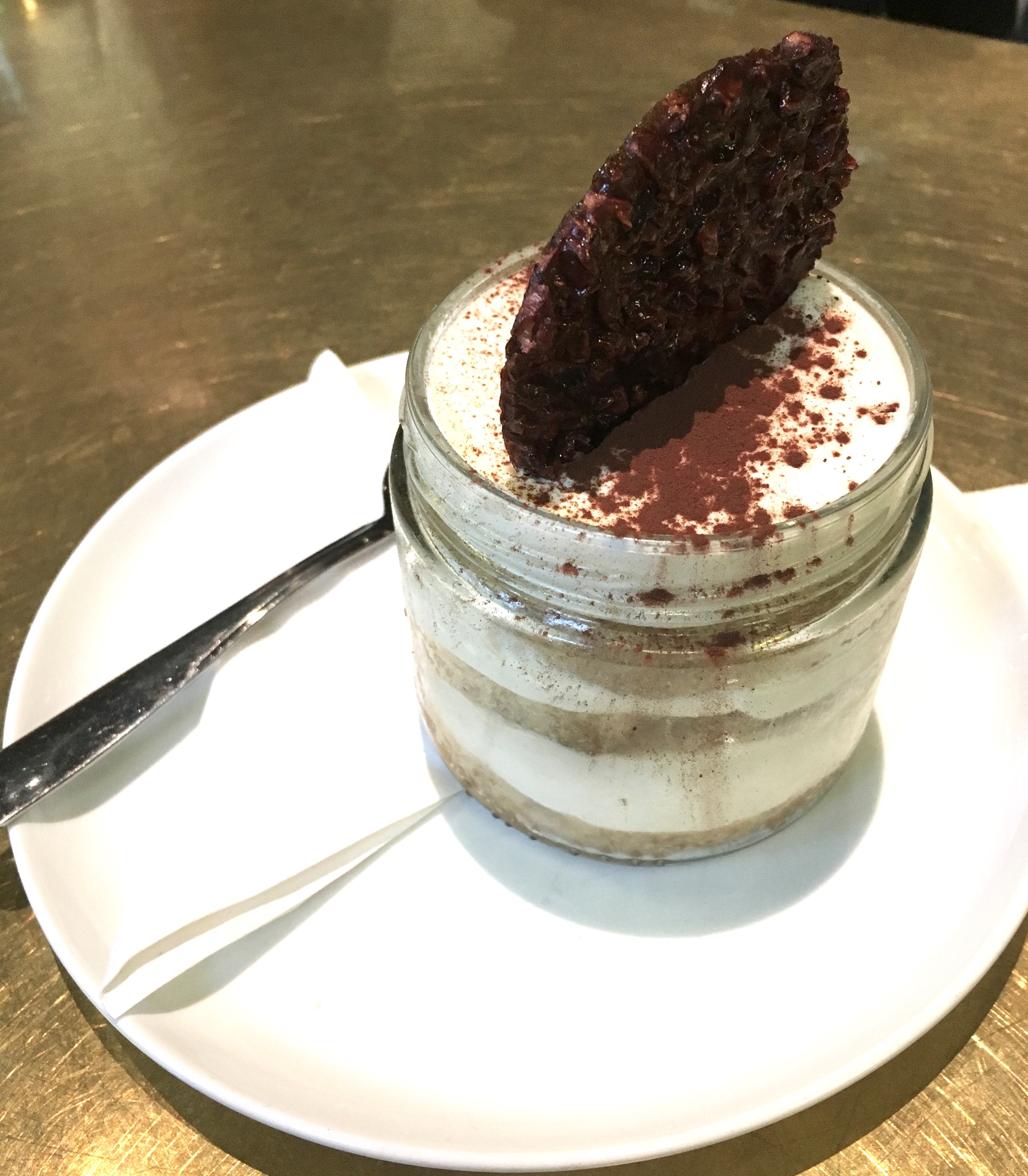 I know it's not so common to go to a tapas restaurant solo, but this is what I did late one night. I had passed Aventura at some point on my trip, and I wanted to try it, so I did. I met the nicest people while I was sitting at the bar (Note: I have absolutely no problem dining solo. I know some people would never do it, but I enjoy it. I always end up meeting people, which is fun. Do you dine solo?). My meal at Aventura was fresh and tasty. I opted for brussels sprouts (that had sweet apple mixed in) and the jamón flatbread. Salty goodness! Again, service was friendly, and the decor was lovely. Unfortunately, I must have been too tired to grab any photos!
One morning, I opted for breakfast at Fred's. As with the other two restaurants, one of the reasons why I was keen on this place was because of the decor. When I walked by it one evening when it was closed, I saw white-on-white-on-white. I had to go! Oh my goodness. If Anthropologie had a restaurant, it would be Fred's. Every angle was beautiful. Beyond the decor, the food was awesome. I went for the ever-so-popular açaí bowl and a cappuccino. I'd order this again today if I could. It did not disappoint.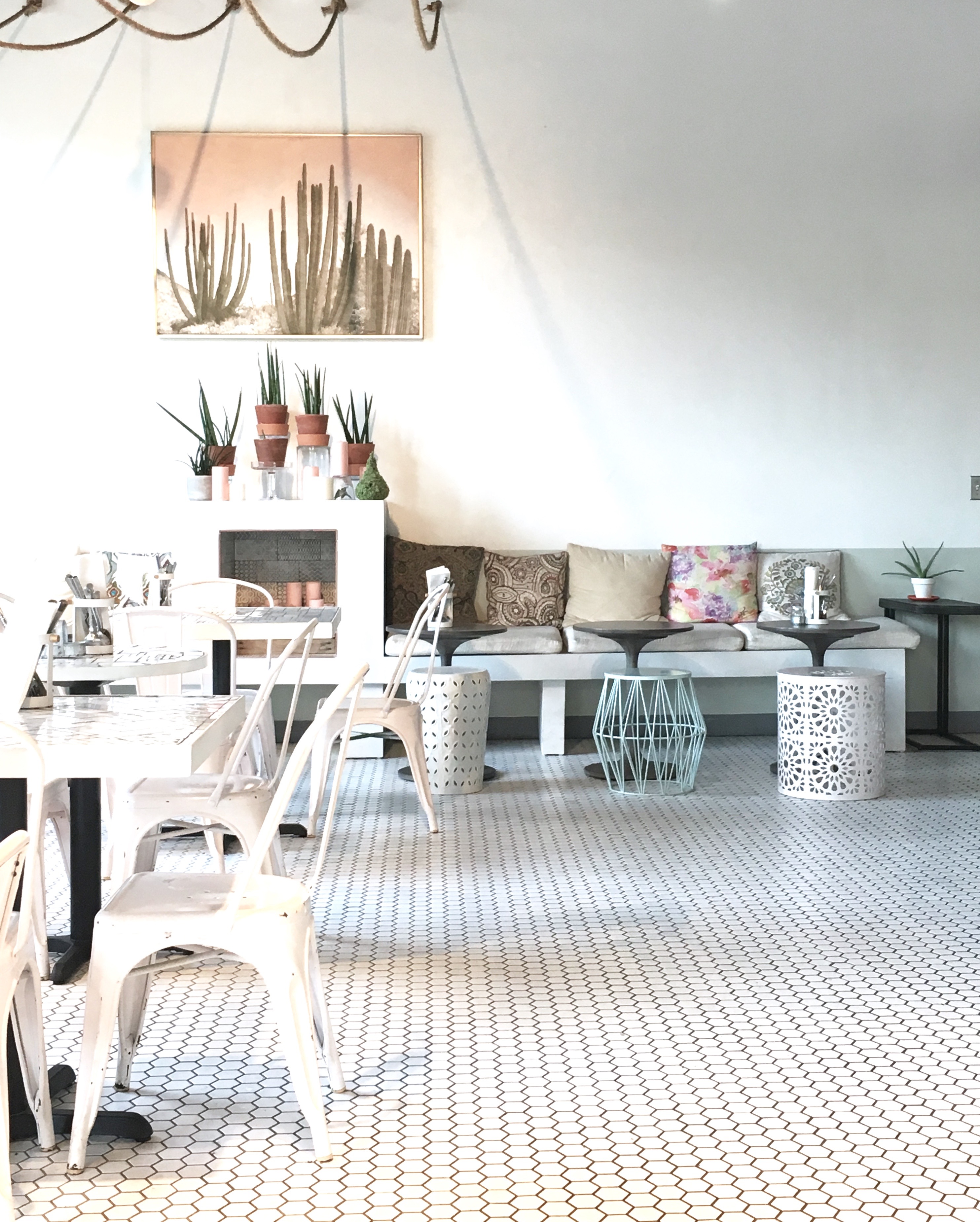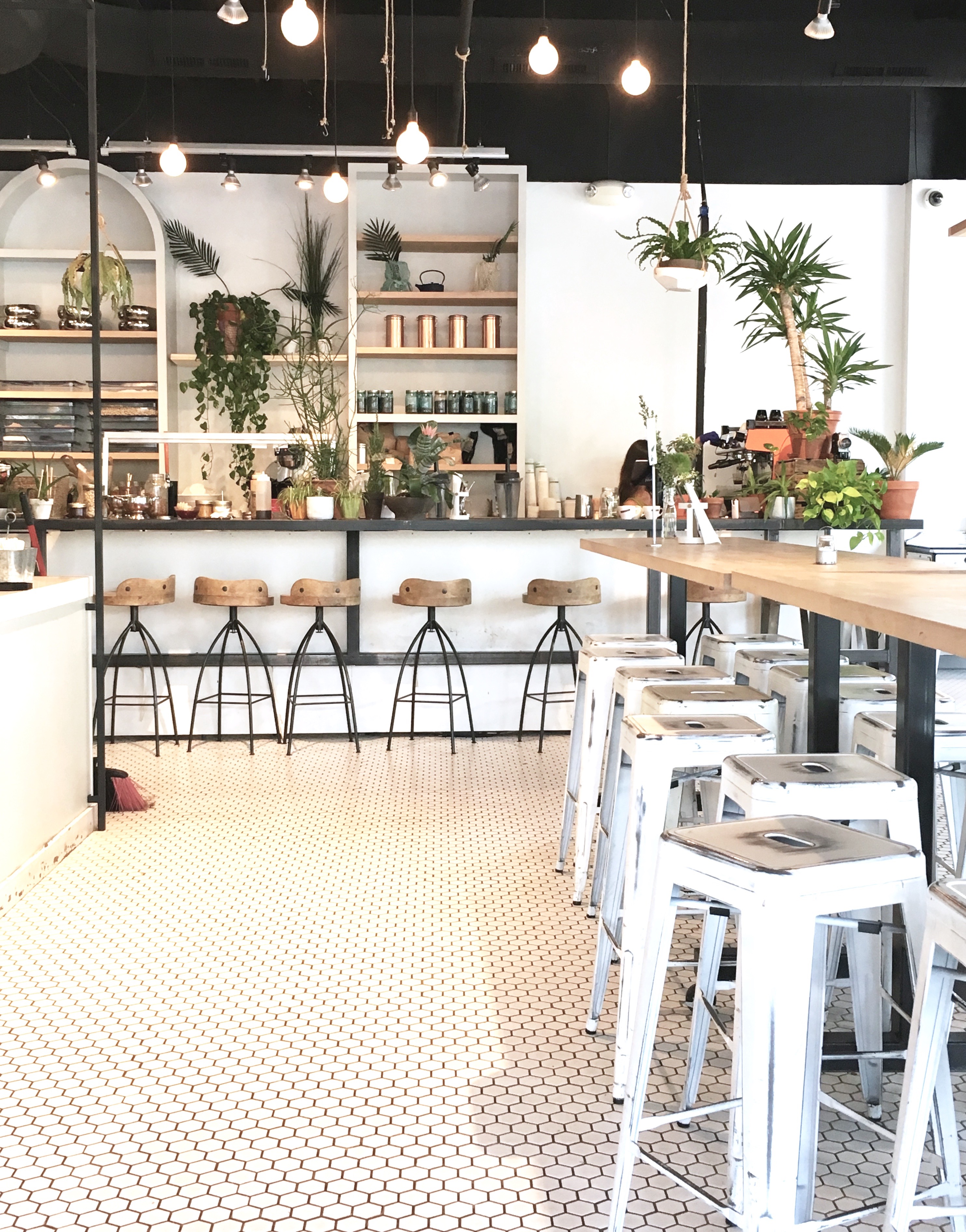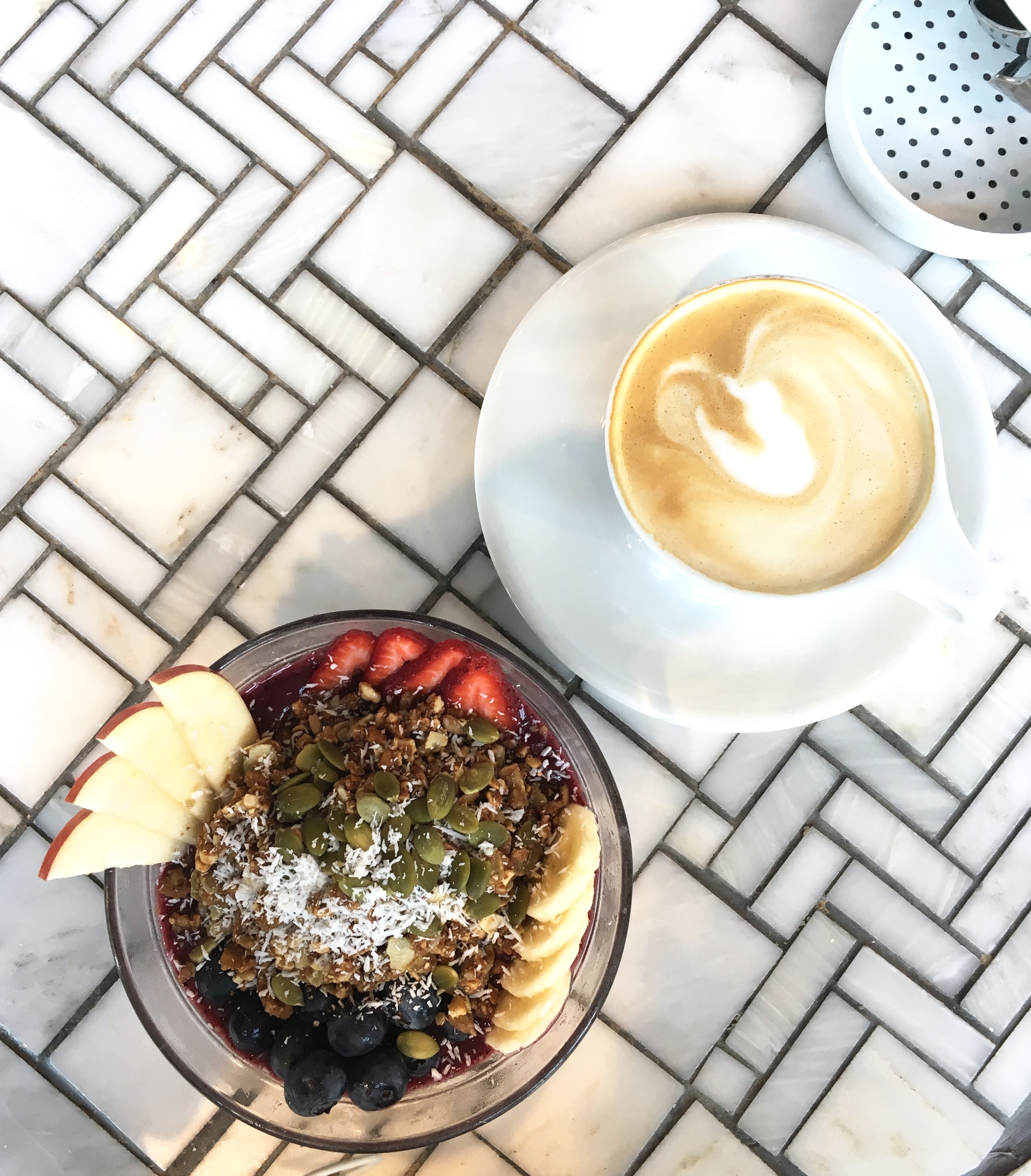 Ann Arbor makes for a great weekend getaway, especially if you live with a 3-4 hour drive. The next time I go, I'm going to review the Design*Sponge Ann Arbor City Guide because I know I didn't have time to enjoy all that the city has to offer.