After years of eyeing the work of ceramic artist Jennifer Graham, I finally bought my first piece. Jennifer Graham is based in Stratford, but I've seen her pieces regularly at the Canadian Clay and Glass Gallery in Waterloo. On a recent trip to Bayfield, I spotted her work again at the Main Street Gallery, and I knew it was the right time for me to invest in one of her delightful creations.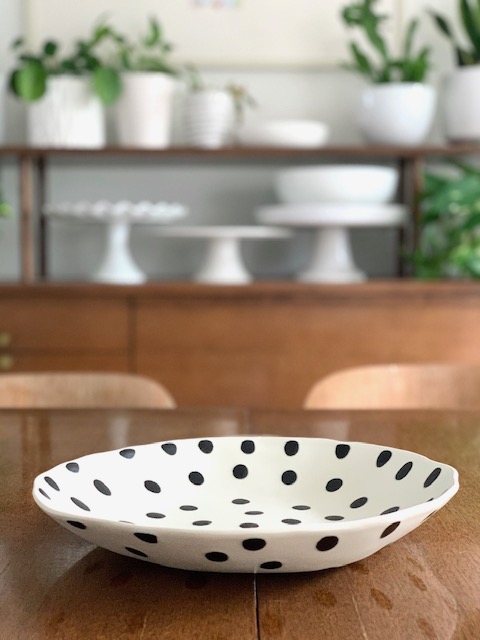 Those polka dots! The wonky edge! This is a serving piece (and display piece) that makes me smile!
Jennifer is the only potter I've come across who works strictly in black and white. Her pieces are modern, relaxed, and functional. Each piece feels smooth and soft.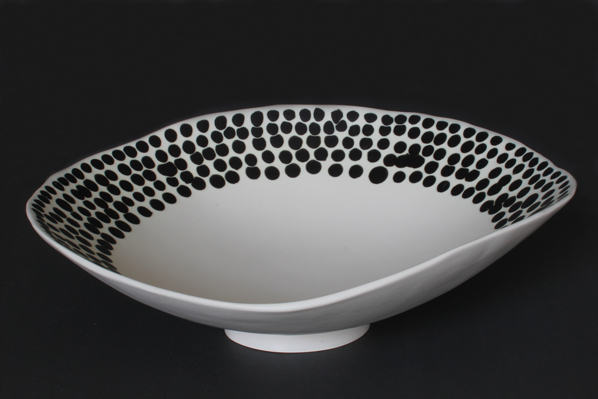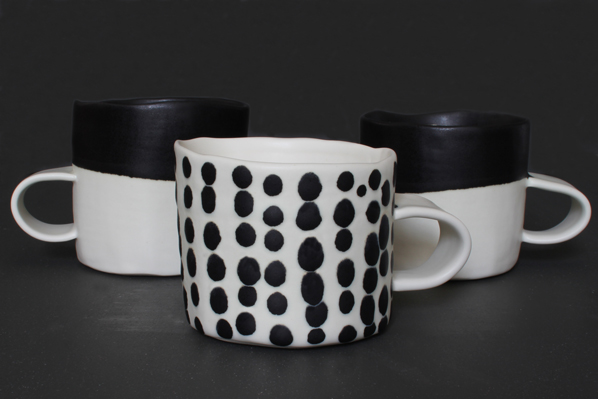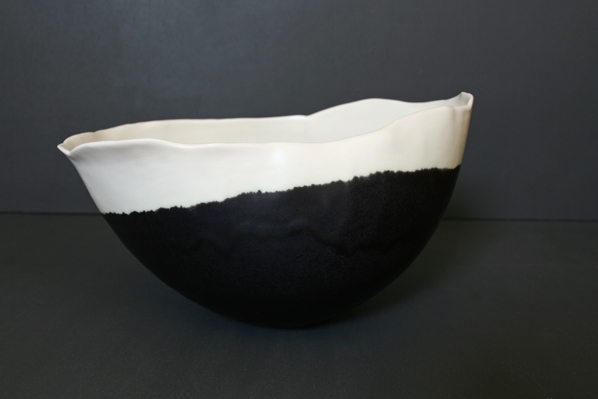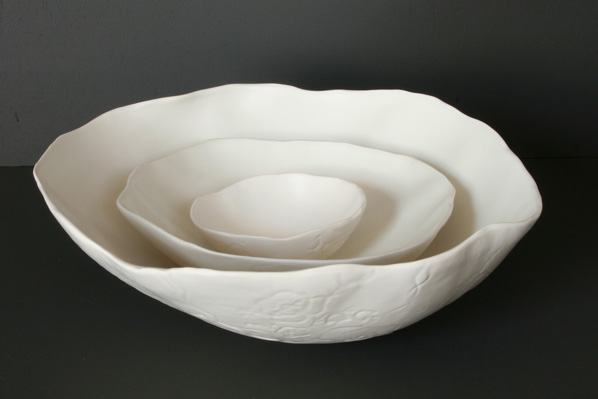 Photos via Jennifer Graham and the Canadian Clay and Glass Gallery.