What do you do to keep your heart healthy? Do you exercise? Eat healthy? Spend time with family and friends? Share laughs with others?
In addition to all of the above, to keep my heart healthy – and to keep my blood pressure low – I drink at least one cup of hibiscus tea every single day.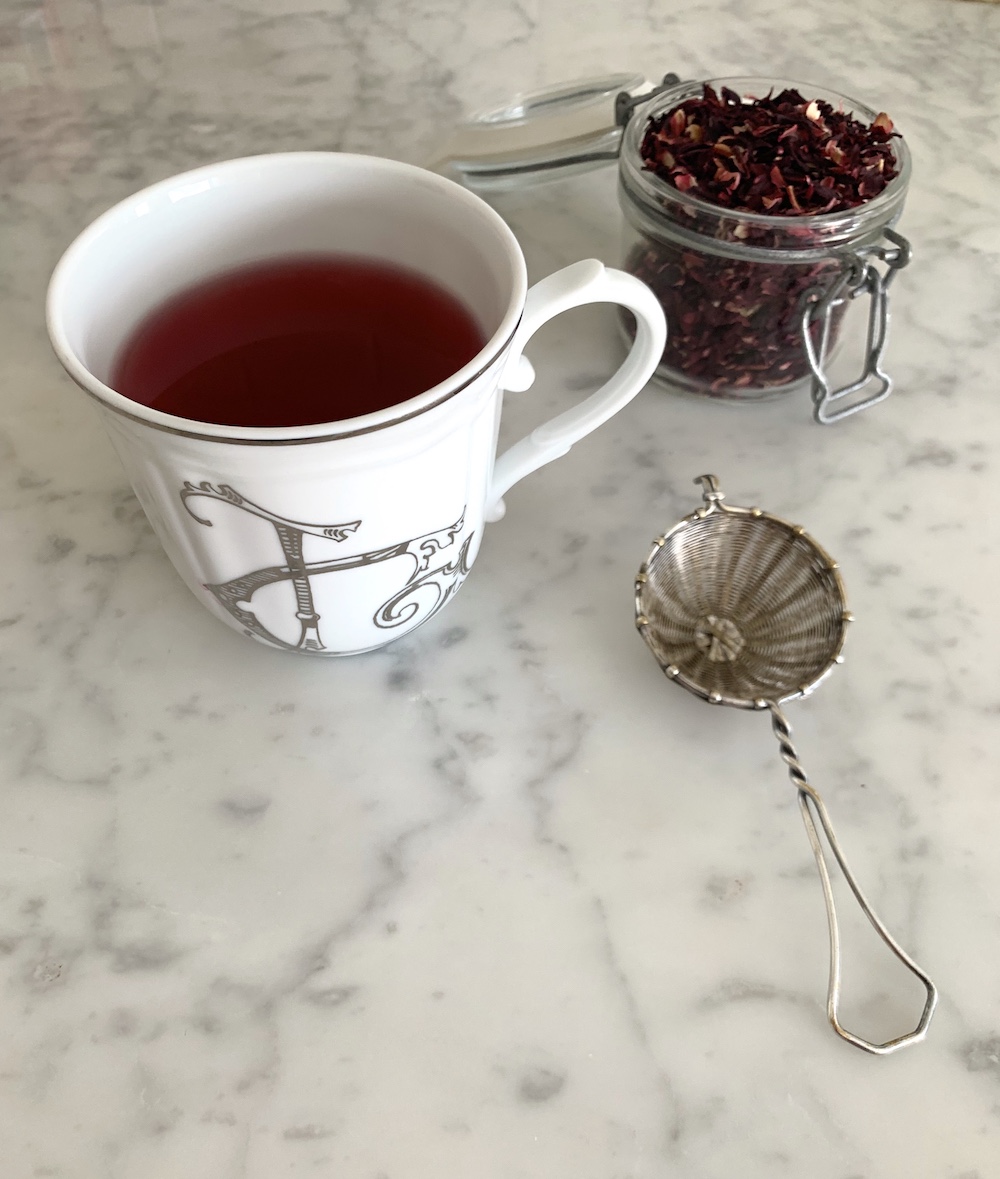 My doctor recommended that I incorporate hibiscus tea into my diet. Read about the benefits of hibiscus tea here, here, here, and here (and many other places online!).
For the most part, I buy my loose leaf pure hibiscus tea from Distinctly Tea in Waterloo. I have also bought tea bags whenever I have found them in stores.