It's less than a month until Christmas (and almost December 1st), which means I can start writing about it on White Cabana. Right? I have been in the Christmas mood since I went to Christmas in Bayfield recently, then saw the Christmas market in Stratford last weekend. The Waterloo Park Festival of Lights opens this weekend, and next week is Christkindl in Kitchener.
I've noticed a few people wearing Christmas earrings already, so I thought I'd have a look around online to see what is available if holiday earrings are on your shopping list.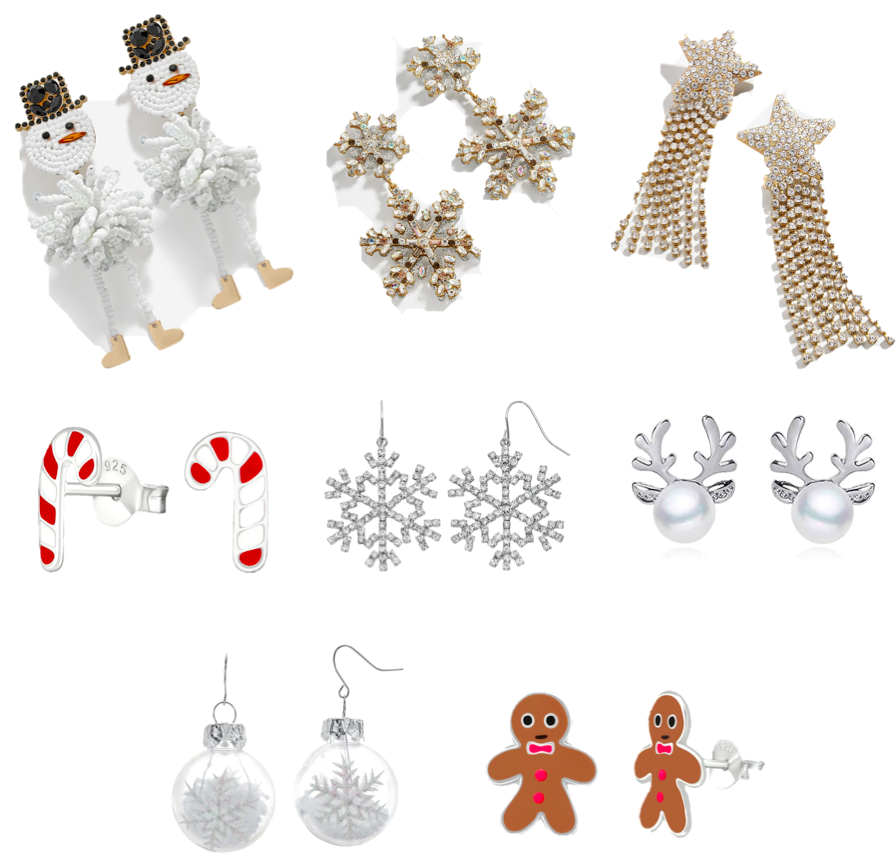 Many thanks to my friend Mary C. for inspiring this post. I was smitten with her gift bow earrings when we saw each other at Christmas in Bayfield!