After a week back in snowy Waterloo, I'm ready to start my Paris-focused posts. Are you? Hold on to your hats! Let's go!
I'm starting with food because, well, I love food. And on this trip, I ate so many delicious things! I'm sure this doesn't come as a surprise! If you've been to Paris, and like French food, then you already know there are plenty of great things to eat!
Here are some places that I recommend if you're planning a trip, and I would eat at every one of these places again. You should note that these restaurants are all on the left bank in the 6th arrondissement (which is my favourite place to stay).
1.Paul. Paul is a great place for a coffee, baked good, or sandwich. It's a chain restaurant, so there are several around Paris. On a mid-afternoon/lunch break on my first day in Paris, I opted for a pain au chocolat, yogurt, and a coffee.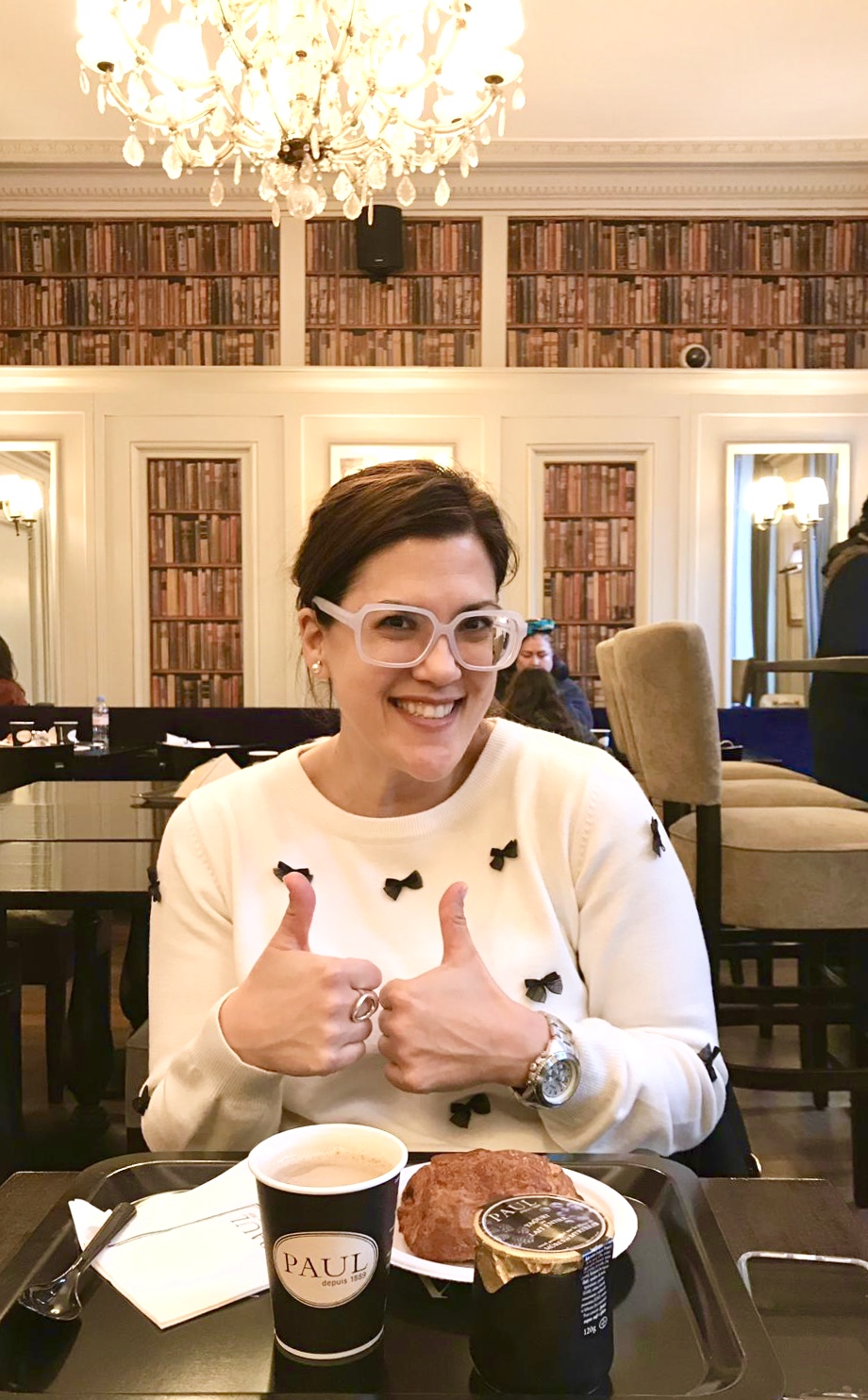 2. Mamie Gateaux. Oh, I just love this sweet restaurant. When I'm at Mamie Gateaux, I feel like I'm in a French home. The food is so fresh and delicious, and the lunch menu is a good deal. On this visit, for about $20CAD, I got a pumpkin-onion-bacon tart with a side salad and (my favourite kind of) carrots, a glass of wine, a dessert, and a coffee. The place is always busy with French people taking a break from their days, and, for a francophile like me, I just love being surrounded by people speaking French.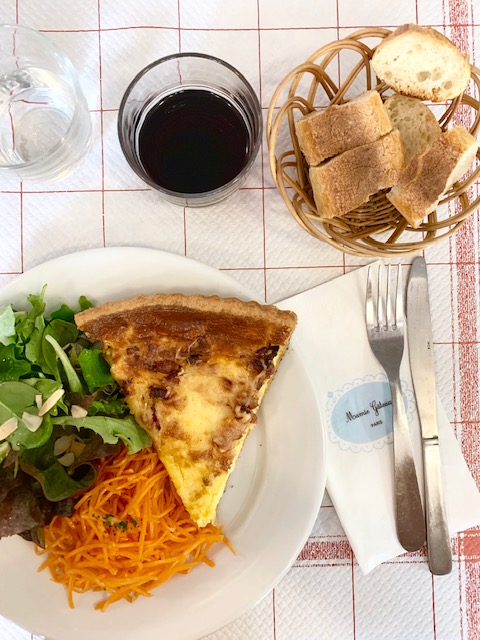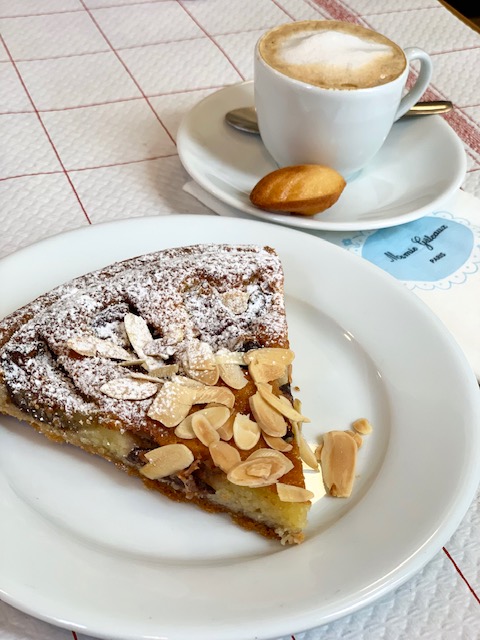 3. Chez Dumonet – Josephine. I spotted Chez Dumonet (affectionately known as Josephine) on Mimi Thorisson's Instagram page. As soon as I saw her photo of the soufflĂ©, I called the restaurant to make a reservation. It's a good idea to make a reservation as the place gets busy. Chez Dumonet is closed on weekends, so if you're interested, plan ahead. As per many online reviews, I opted for the boeuf bourguinon for my main course and the Grand Marnier soufflĂ© for dessert. I'd easily go back and order the exact same thing. Many diners ordered the soufflĂ©, so I asked the waiter how many they serve in a night, and he said about 30 or 40. Can you imagine? And each one looks perfect! During my visit, many diners opted for the boeuf bourguinon, but one French group of diners opted for other things on the menu – like the herring, smoked salmon, and steak.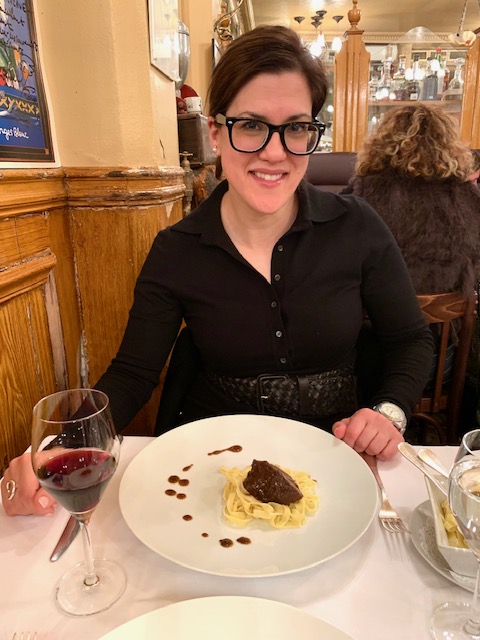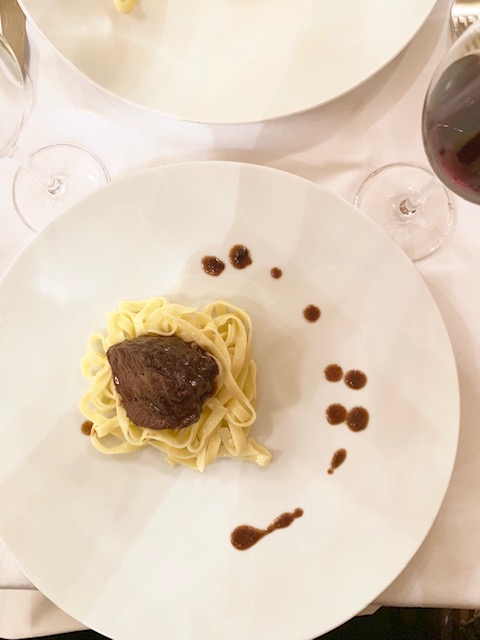 4. Aux Près. This place was recommended to me before I left by a Parisian. I later learned that Gwyneth Paltrow included it on one of her Goop Paris travel guides. When I asked the hotel concierge to make a reservation, he said it was un très bon choix (a very good choice). So with these three recommendations, I was eager to go. I loved the design of Aux Près's cozy space. The servers were attentive, and it was probably the fastest meal I have ever been served in France. For my main, I opted for Coquilles Saint Jacques (scallops). My scallops were delicious, and I would definitely order them again. The servers had recommended the sushi, but I wasn't in the mood for sushi. For dessert, I opted for the pain perdu avec les poires et de la creme glacĂ©e – french toast with pears and ice cream. It was yummy, but I didn't absolutely love it. I felt like french toast was a bit too basic for a fancy restaurant.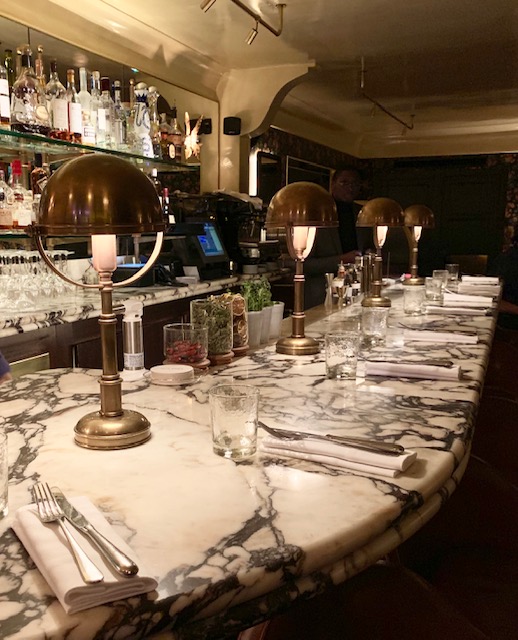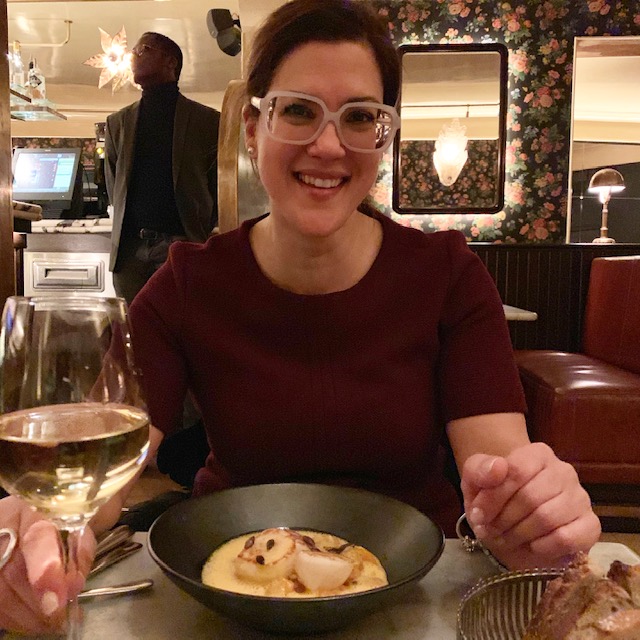 5. Luetita – Bar JosĂ©phine. Bar JosĂ©phine is one of several eateries at the 5-star hotel Luetitia hotel. On the night I went, there was live jazz music which was a bonus. The design and decor was impressive as was the food. I'd go here again for a light dinner. Or I might opt for a quieter meal in the stunning Le Saint Germain (the photo with the bookshelves below).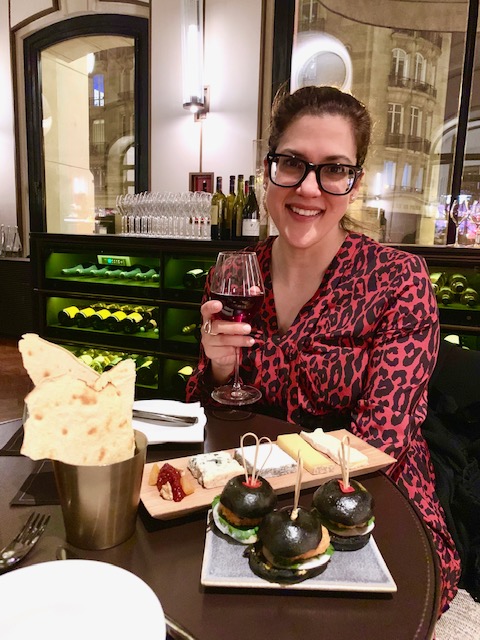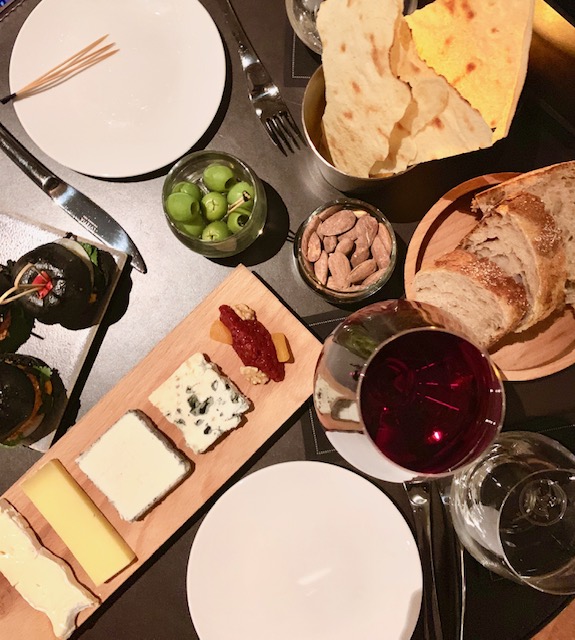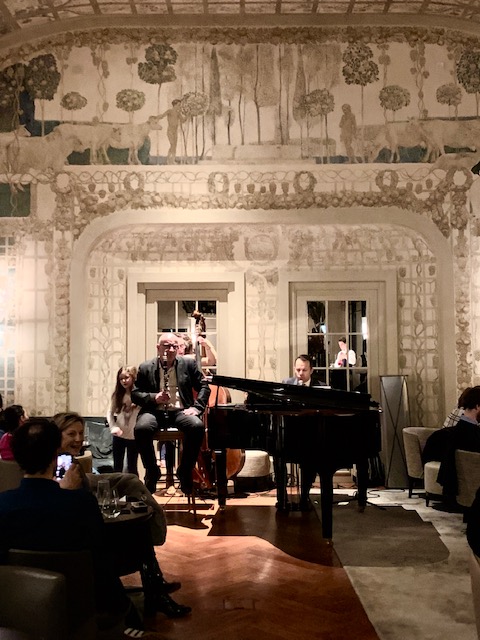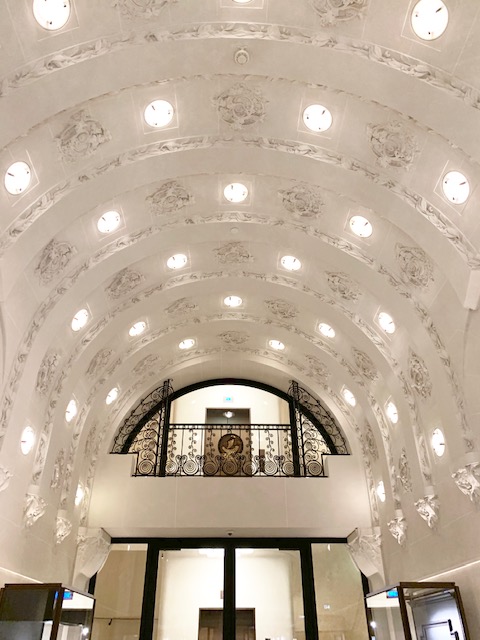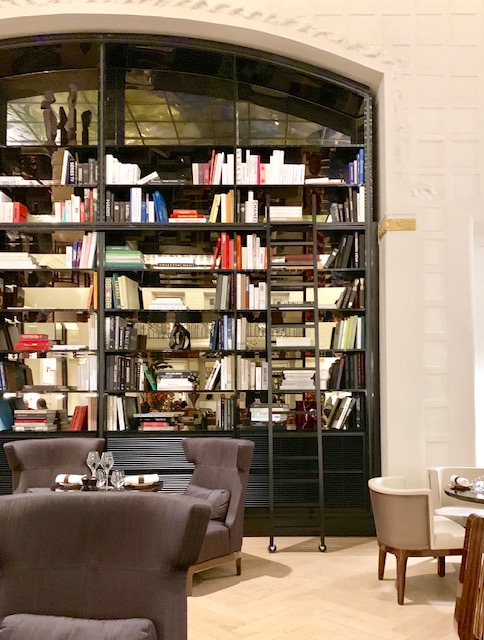 6. Maison Sauvage. Maison Sauvage stands on a corner on Rue de Buci in the 6th. We opted for this place because the outside was dripping with plants and greenery, and the patio was full. We ate on the outdoor patio which made me very happy as it had been -25 Celsius when I left Canada. Sitting outside under a heat lamp in close proximity to other diners – the French way – made me so happy. My friend and I shared a cheese plate here for a light dinner.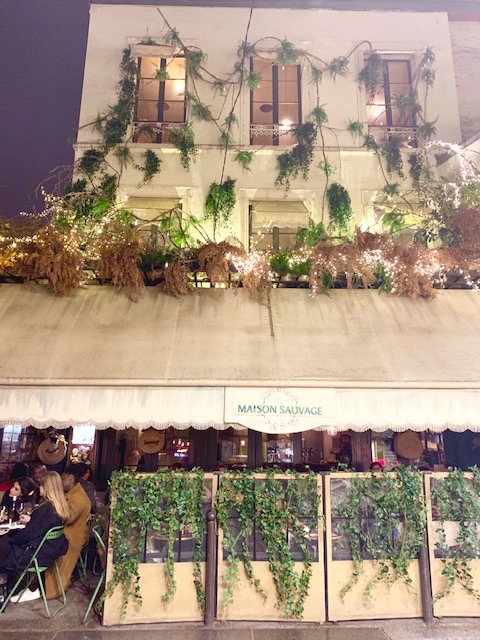 7. Ladurée. Ladurée is a sweet spot for a coffee and macaron break. And if you don't like macarons, there are plenty of other beautiful confections to nibble on. The second-floor tea room at the St. Germain des Pres location is charming with its low ceilings, wallpapered walls, and crystal chandeliers.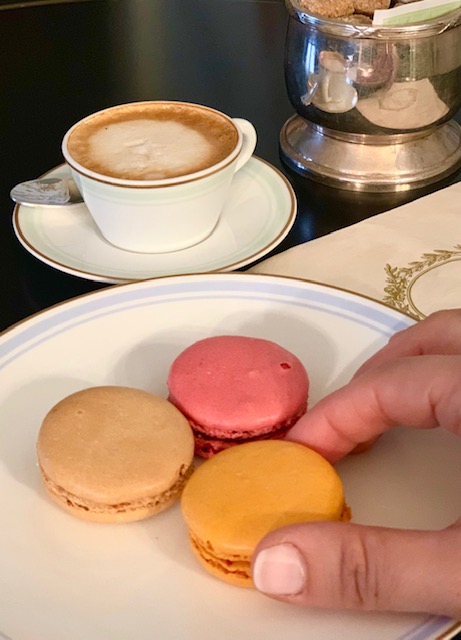 8. Les Deux Magots. Les Deux Magots has been around since 1812. Incredible, right? 1812?! Go at any time of day, and you're sure to be spoiled by the food and atmosphere.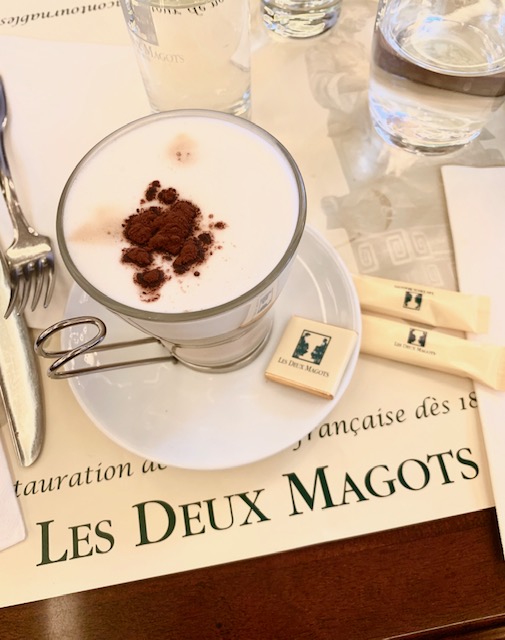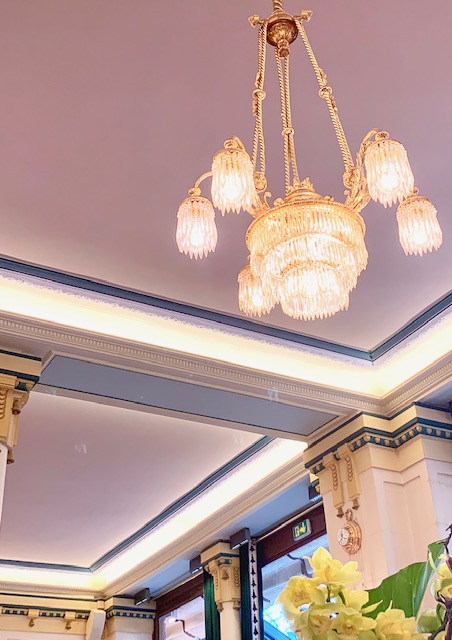 9. Café de Flore. Next door to Les Deux Magots, Café de Flore is another iconic Parisian café that is/was the favourite of the artistic Parisian crowd. I opted for an omelette at both cafés on two mornings. Why are French omelettes so good? I blame the butter. Oh, jeez, it's just too good!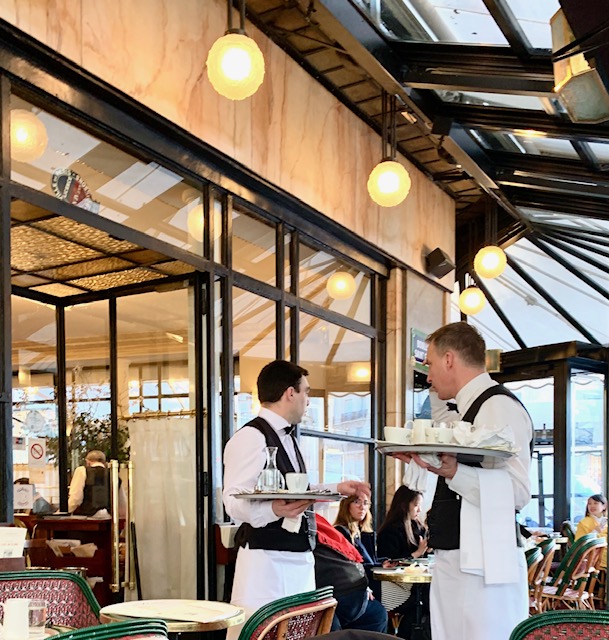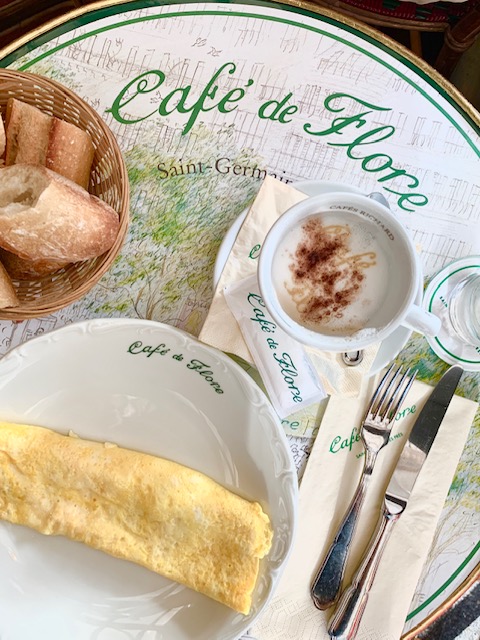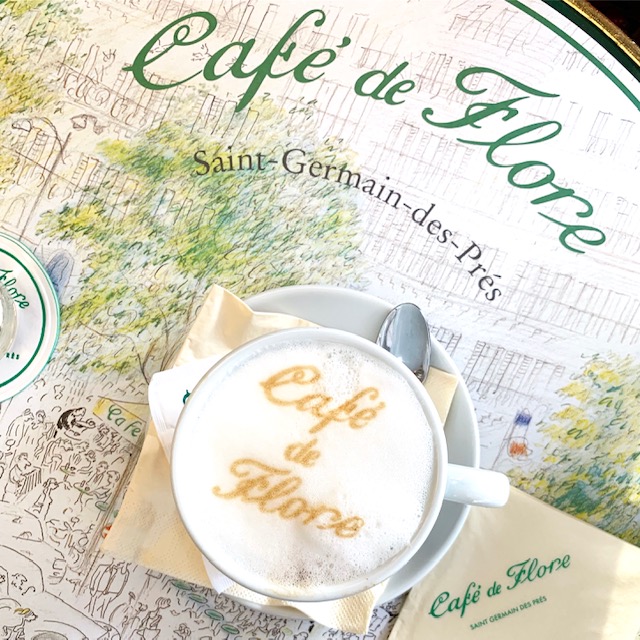 10. La Crepe Rit du Clown. If you're keen on savoury or sweet crepes, then you may be interested in La Crepe Rit du Clown at 6 Rue de Cannettes. The menu is crepe menu is extensive, so there's something for everyone. On this visit, I went vegetarian.