Andiamo a Roma! Let's go to Rome!
Specifically, let's zip on over to the Hotel Eden for a luxurious stay in one of the hotel's classic rooms. The layers of white, cream, and beige makes each room warm and welcoming.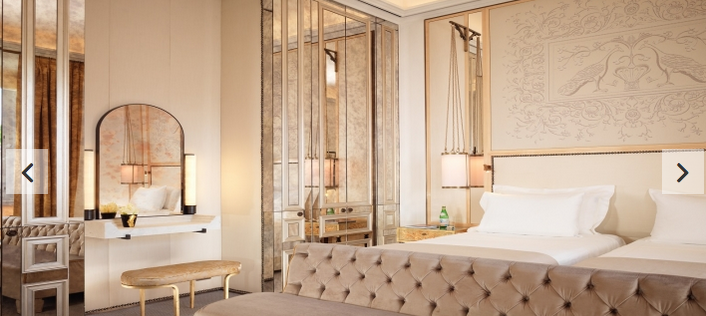 The Classic Room at Hotel Eden, Rome
While it may look out of reach, this design can definitely be translated into something affordable. A mix of high-low (as is my usual favourite) is something to aim for (hello cashmere throw!).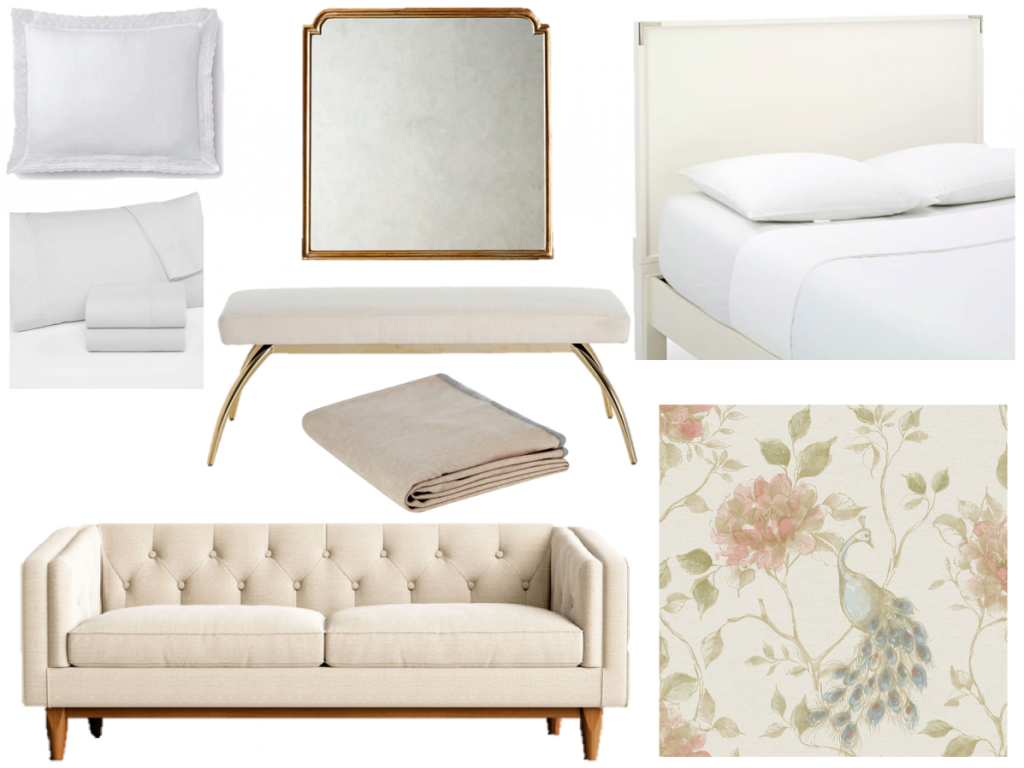 sofa, cashmere throw, headboard, pillow, sheet set, bench, mirror, peacock wallpaper
Save