I don't have a lot of garden space to work with – or time to tend to it, for that matter – but I do enjoy a bit of gardening, and in usual-Jordana-style, I like to keep things simple. In my back garden, I have a ton of hostas. They're incredibly easy, they grow like champs, and they're pretty. I also have herbs in planters, and this year, I'm trying out spinach, too.
In the front, I get a ton of sun, so I plant my tomatoes there, and they produce like crazy! I plant red geraniums in my planters because they flourish in the sunshine. Geraniums always remind me of my time in Switzerland, so I'm happy to have them outside my home.  I was considering white begonias this year because they looked so pretty at the market, but I'm sure the sun would have burned them, since they prefer shade.
And the new addition to my garden are a few peony plants that I split and transplanted from my parents' garden last year. The buds are still quite little, so I'm not certain they'll be fruitful this year, but I'm hopeful they'll produce beautiful blooms for years to come.
I just love that the garden can produce so much goodness. After trudging through such a long winter, I love seeing spring surrounding my home.
And speaking of beautiful homes in spring, here are a few that have caught my eye.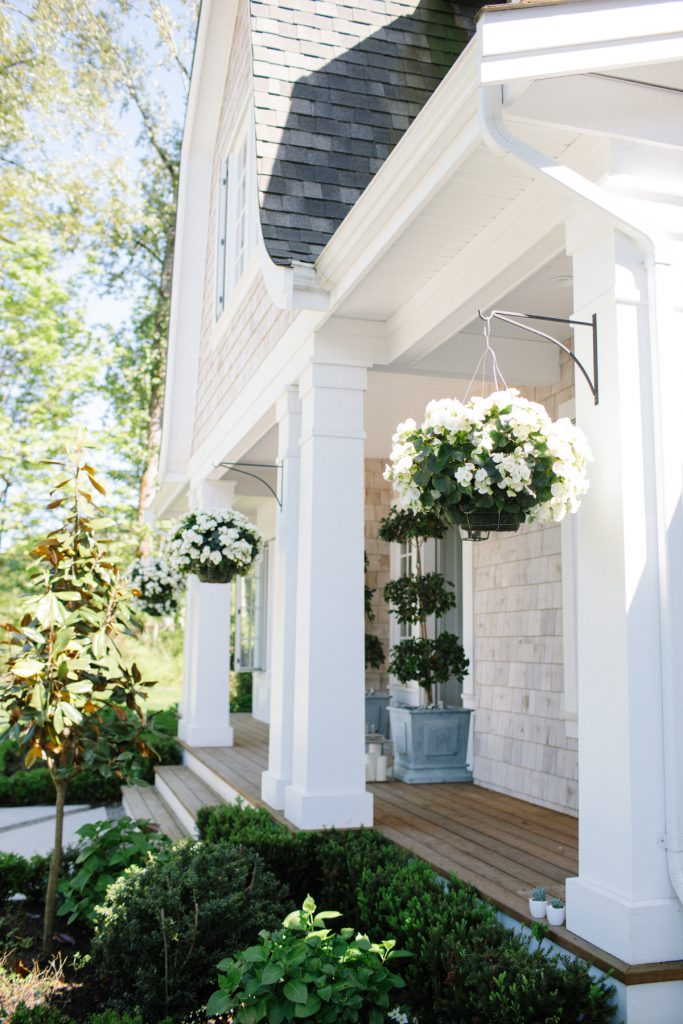 the gorgeous home of Canadian blogger Monika Hibbs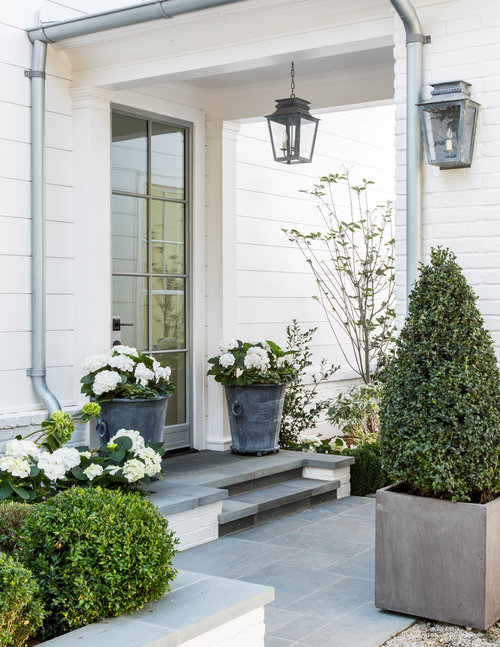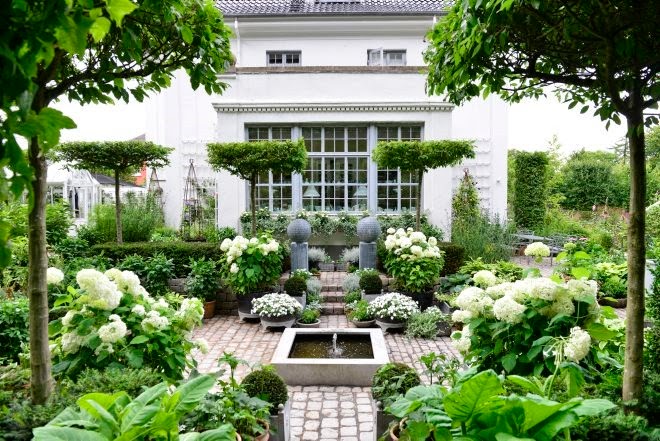 Save
Save
Save