It's February. And it's cold. So some may think it's too early to talk about swimsuits. But I can't help it. I'm dreaming of warmth and this photo of Kaylee and this photo of Rachel have inspired this swimsuit post (don't the ladies look amazing, by the way?).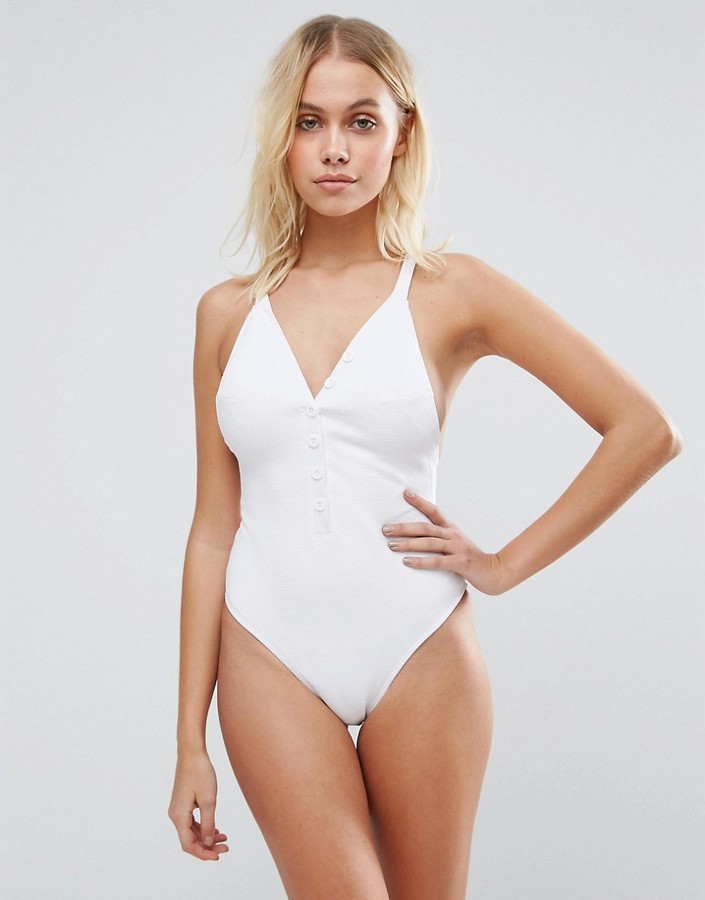 plunge swimsuit, $68CAD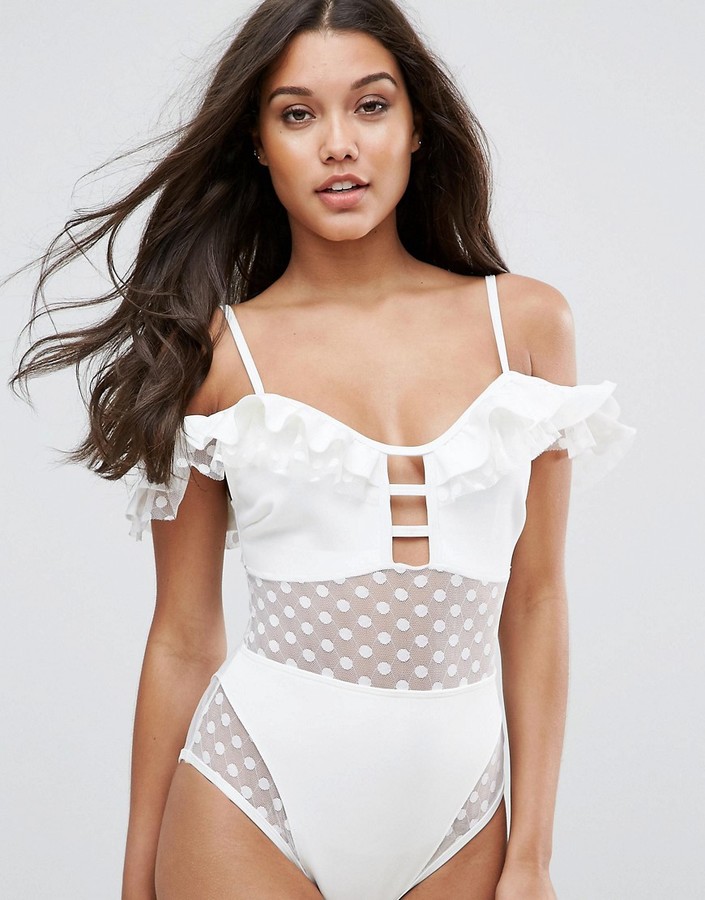 neoprene frill lattice swimsuit, $76CAD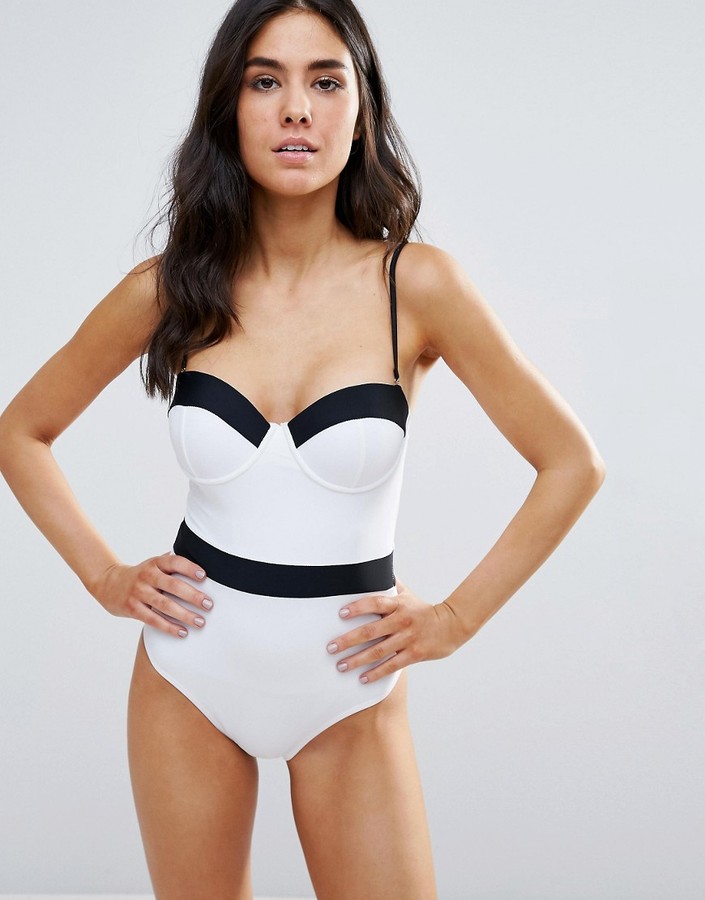 contrast swimsuit, $40CAD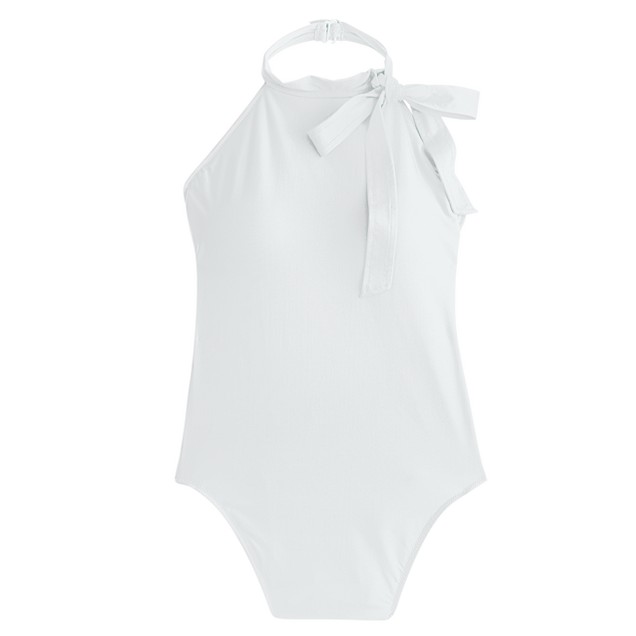 halter bow-tie swimsuit, $128CAD
halter swimsuit, $46CAD
I also think this bikini is pretty, and this one is great if you're into the lace-up trend. So, is it too early to speak about swimsuits? Nope! I'm all for it!
Have a great weekend, everyone!