Let's travel to Marrakesh, Morocco today, shall we? The Riad Mena hotel is stunning, and I think it deserves a little White Cabana attention.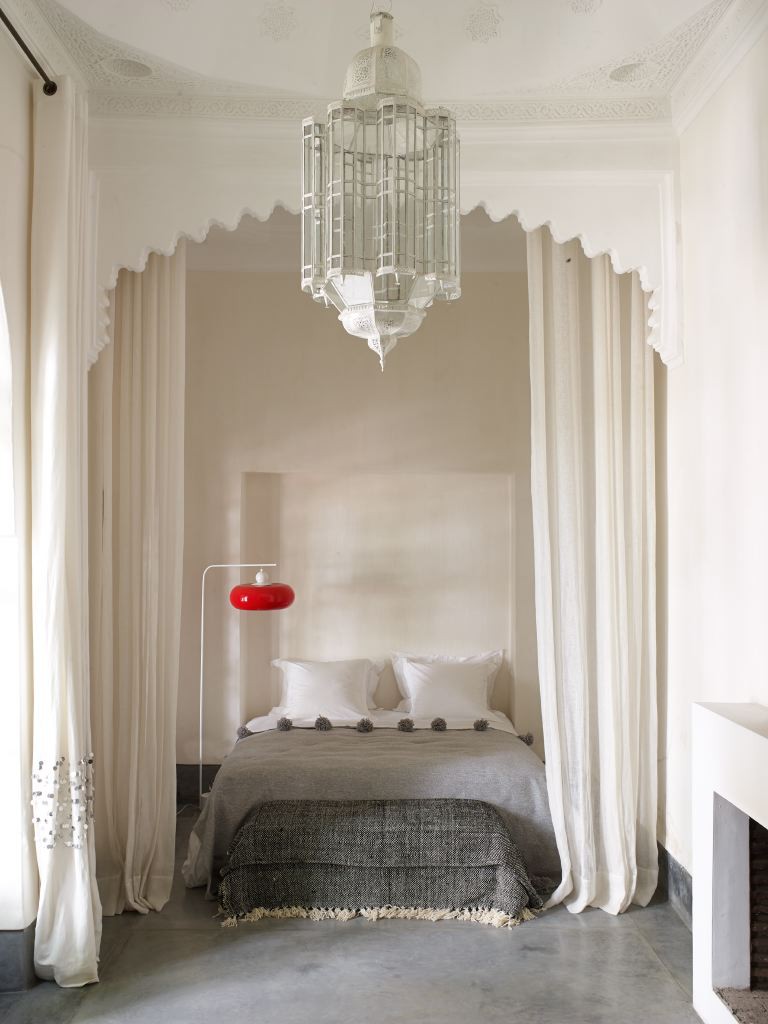 And here's a look at my recreation of this serene bedroom: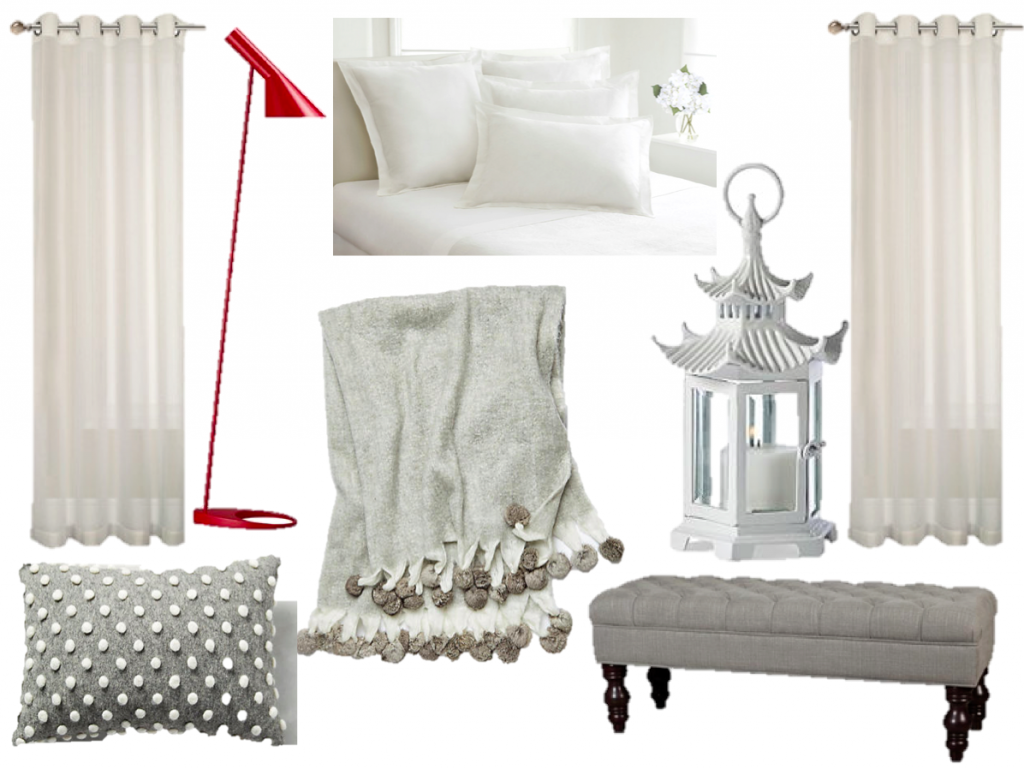 pagoda light, grey bench, pom pom pillow, pom pom throw, curtains, white linens, floor lamp
The shades of whites and greys with the pop of red really caught my attention.
See more photos of the gorgeous Riad Mena here.