As I mentioned a couple of weeks ago, two showrooms really stood out to me during my first visit to High Point: Visual Comfort & Co. and Jaipur. I already shared my experience at Visual Comfort and my meeting with Aerin Lauder. Today, I'm bringing you news from Jaipur Rugs.
One of the reasons that we put Jaipur on our must-see list was because of its newly released Kate Spade collection of rugs, throws, and pillows. What I wasn't expecting was to be impressed by everything beyond the Kate Spade items. I was! It was an absolutely beautiful showroom, and there were so many items I wanted to lug home! Here, have a look: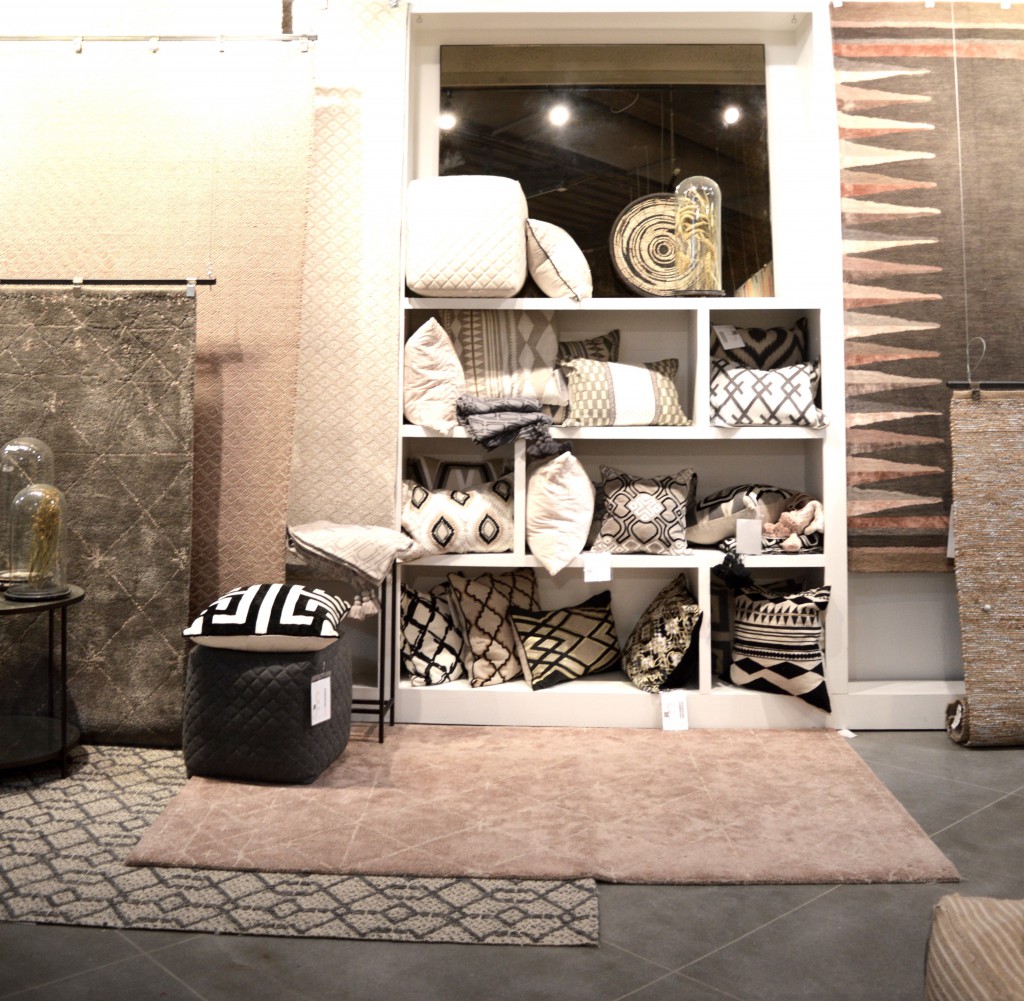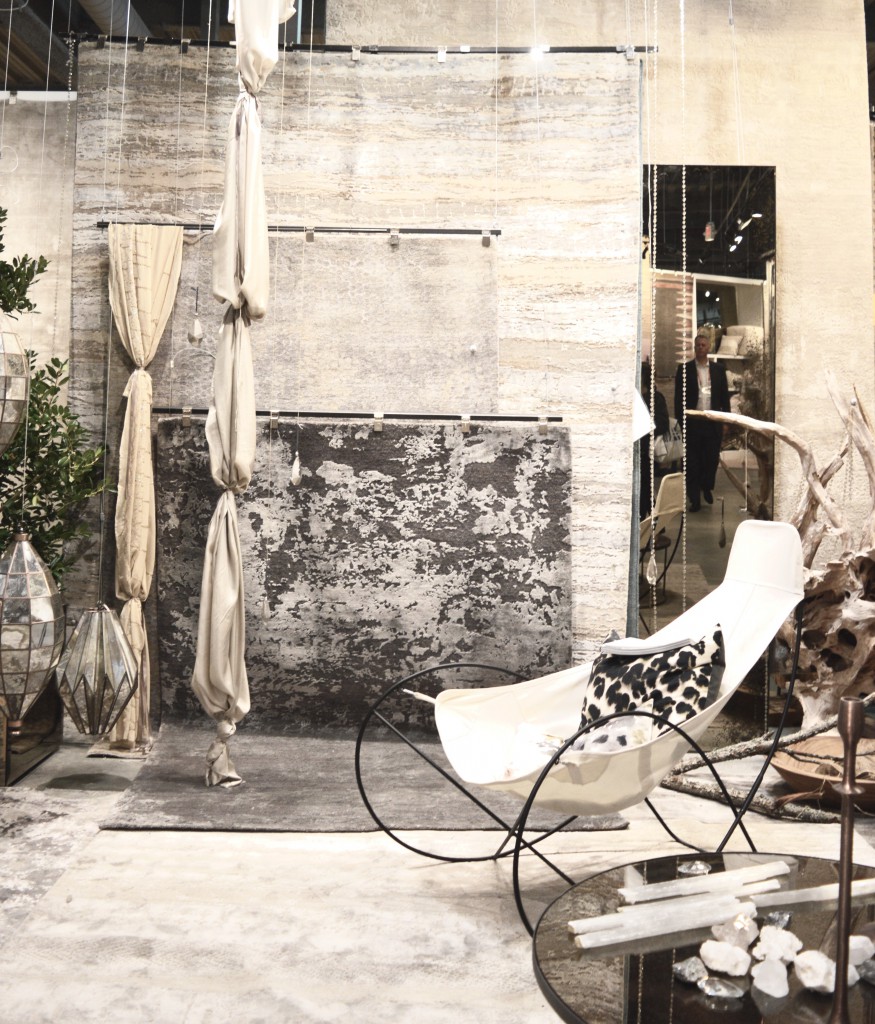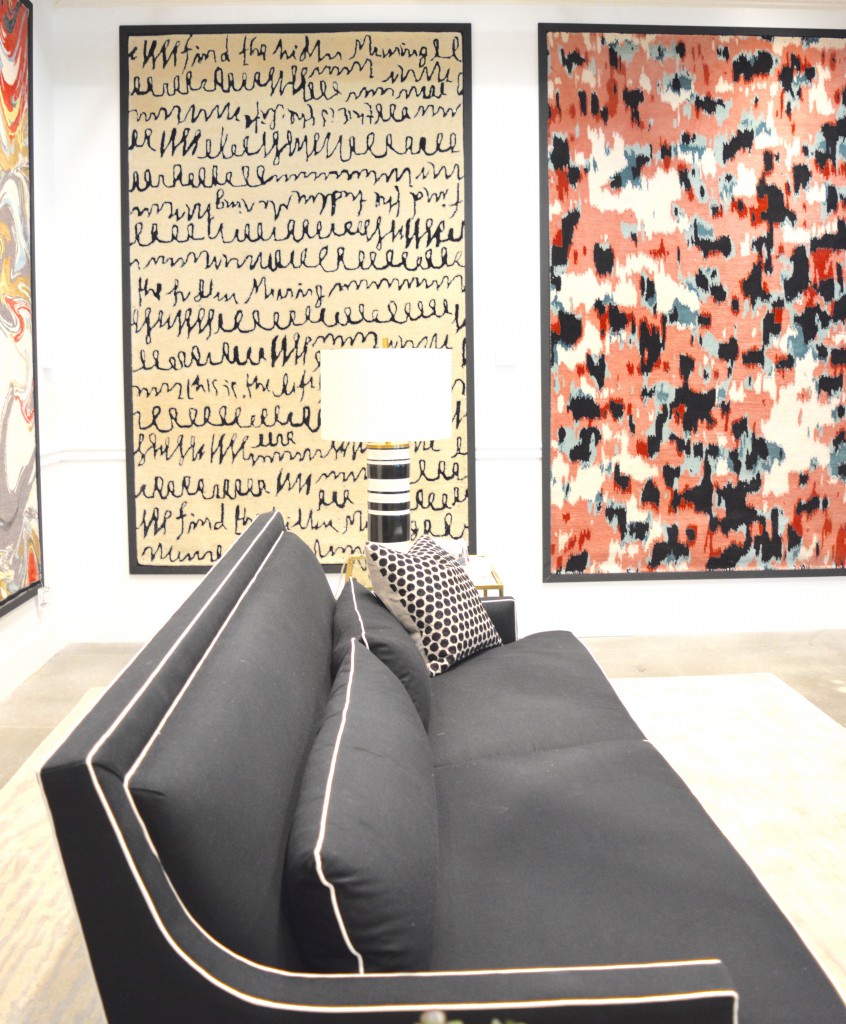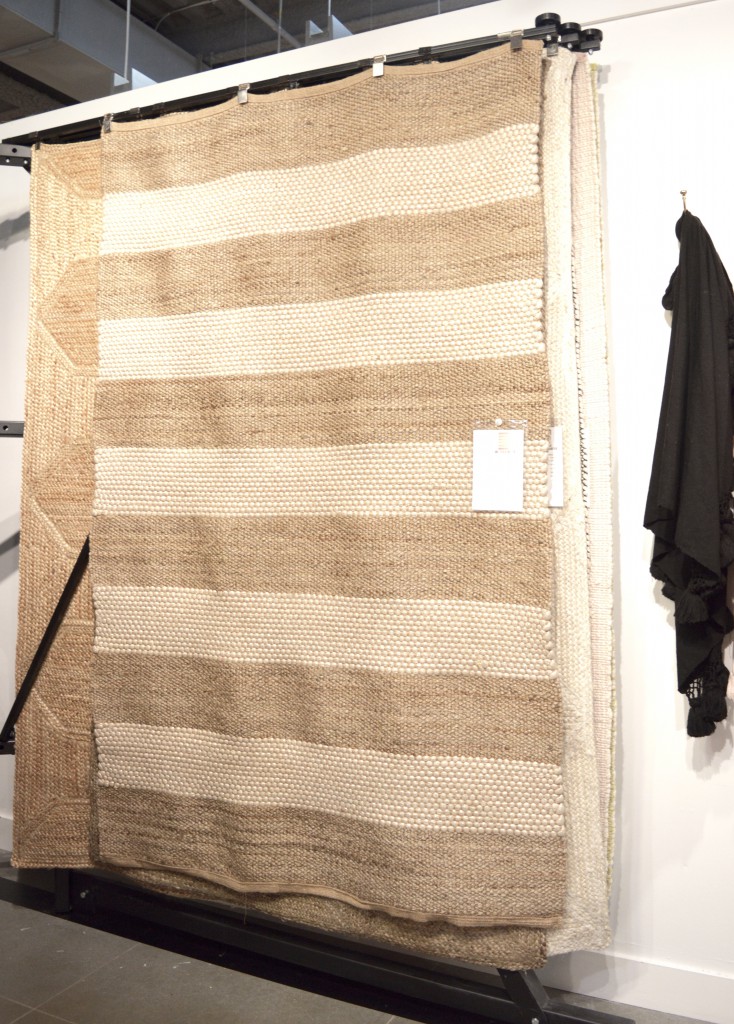 And from Jaipur's website, here are some of the poufs, pillows, and rugs that I think would look great in so many spaces:
Flat Iron – Kate Spade – FKN04
Gorgeous, right? I'm sure you can now see why Jaipur really captured my attention at High Point.