I know, I know, we haven't even reached Halloween, and I'm already talking about Christmas! I realize that this is too early for some of you, and honestly, it's a touch too early for me, too.
But…
When it comes to Christmas/holiday/New Year's cards, it's a good idea to plan ahead. It takes time to choose, write, and address cards, so why not start early? Who's with me? I've just placed my order through Minted (this seems to have become my new holiday tradition…and it's a good one if you ask me!), and the collection this year is a good one.
This year, Minted artists seem to be offering quite a few watercolour-inspired designs in mint and pale pink. Traditional green and red cards are plentiful, too, as are beautiful golden ones. And, as always, there are several black and white designs that catch the attention of people like me.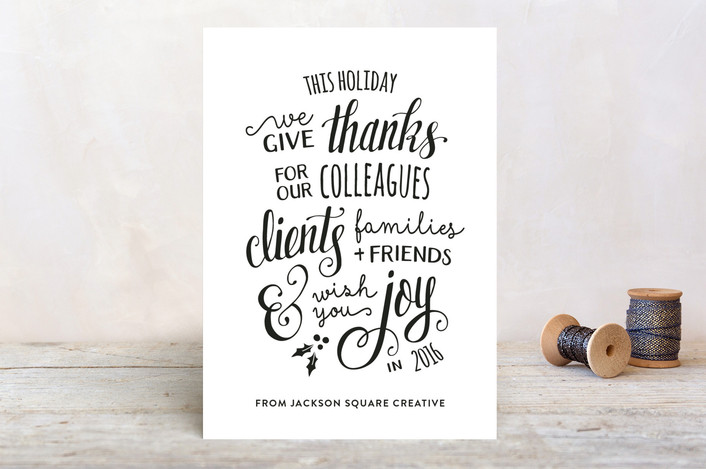 Lettered Thanks by Dawn Jasper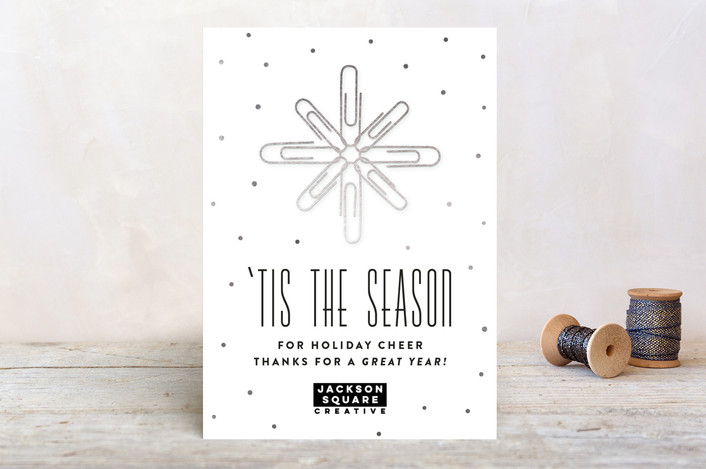 Paperclip Snowflake by Hooray Creative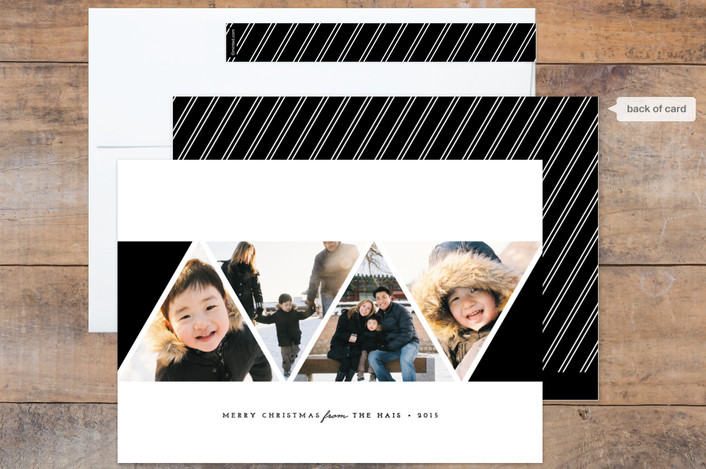 Modern Angles by Peony Papeterie
 If you're looking to send out very personal cards, you may opt to turn your child's drawing into a card or if you'd rather send online cards, Minted will offer this service soon as well. I've enjoyed watching this company expand its services, and its growing community of artists continues to impress me. I'm thrilled with my card selection this year, and I know you will be too if you head on over to Minted to place your order!
Thanks to Minted for sponsoring this post. All opinions are my own.