My apologies for the surprise inconsistent posting on the blog last week. I experienced a bit of a blogging hiccup.
You see, my MacBook decided to quit on me last weekend after an unfortunate run-in with a few drops of coffee. Grr…
I researched the pros/cons of the various MacBook laptops for a week and finally opted for the Air. It's been just a few days, but I'm already pleased with my purchase. The keyboard is very nice for typing, the screen is clear, and it's so darn light. Yes, I know that this is one of its highly desirable features, but I didn't really realize how great it was until now.
Here's a snapshot of the unboxing: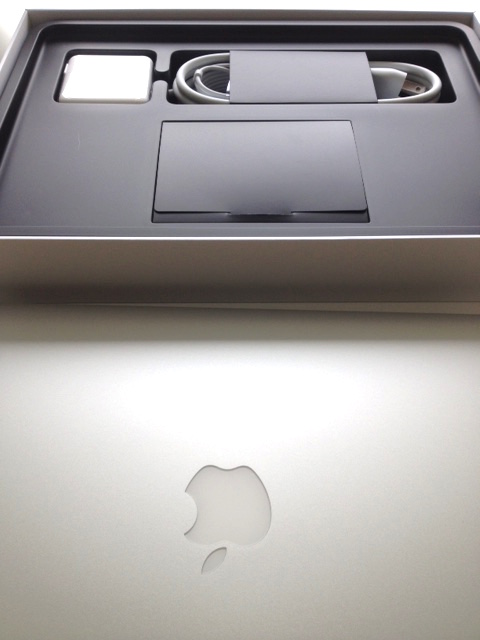 The neatly organized package has my heart!