A friend recently sent me news of a fabulously chic collection of limited edition leather handbags handcrafted in Toronto. The bags are the result of a collaboration between artist and stylist Beth Nicholson Crago and Opelle.
Prism Pochette, $260 (limited edition of 50)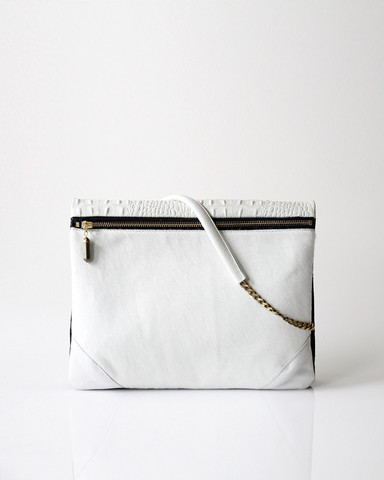 Lapped Clutch, $620 (limited edition of 5)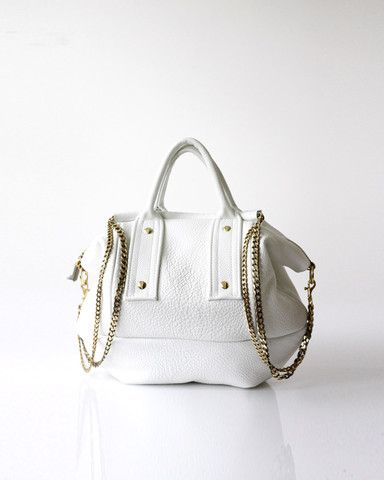 M. Vanda, $488 (limited edition of 20)
Opelle is located at 1234 College St. West in Toronto.
Many thanks to Kathlyn M. for sending this story my way.