I'm making note of the Casa Cook hotels now in case I ever make it to Greece in the future. Casa Cook – part of the Thomas Cook travel company – currently has two hotels in Greece. Casa Cook Kos is opening in July, and Casa Cook Rhodes has been open for about a year.
Both hotels look to be uber stylish, luxurious, and welcoming. I'm only showing you one of the outdoor spaces at Rhodes today, but I'm sure you'll drool over the design of all the other spaces, too, if you have a browse through the gallery.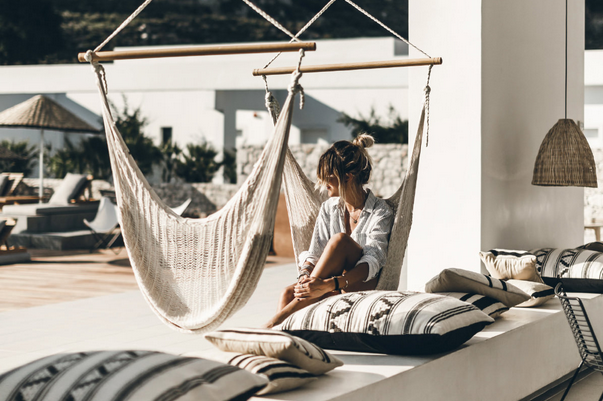 via Casa Cook Rhodes
If you have an outdoor space that you'd like to spruce up this summer, maybe give these items a try to recreate the ease of this gorgeous Greek hotel.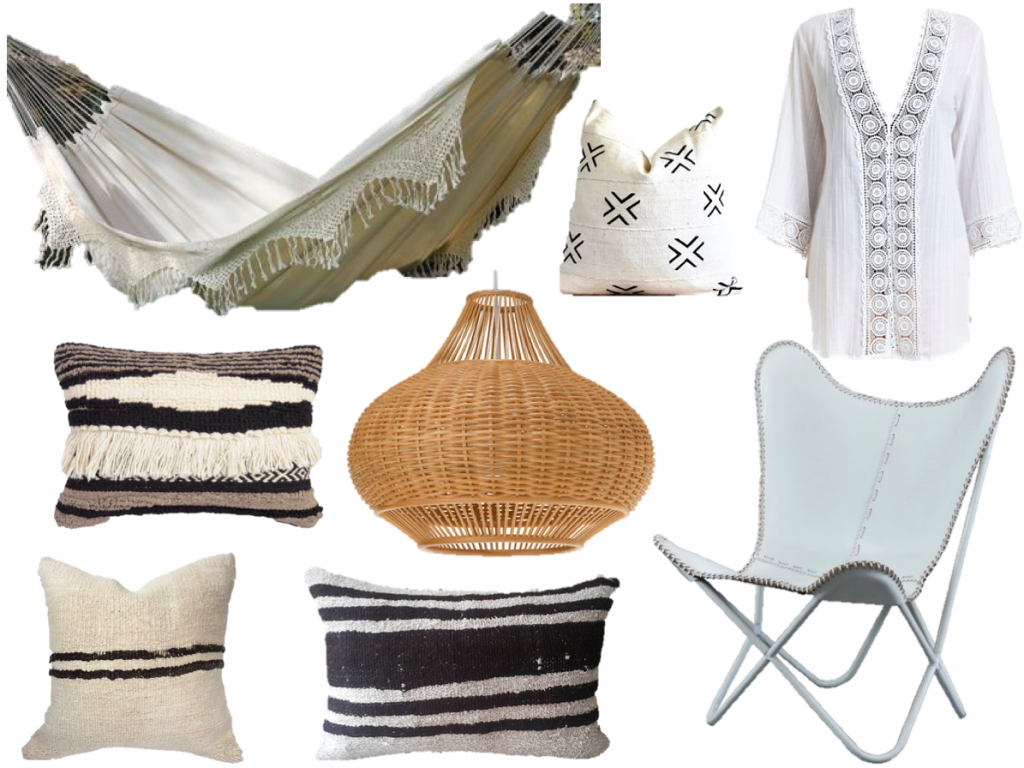 hammock, beach cover-up, pendant, butterfly chair, pillow, pillow, pillow, pillow