Have you been liking Daniela's gift guides this year (for the host, for men)? She has a couple more to share, and I've had a sneak peek. Good things are on the way! Today she's bringing us goodies for women, so you can get more things checked of your Christmas shopping list (or wish list).
***
Hi everyone. I'm back with a gift guide for that lady in your life – your friend, coworker, mom, or wife. This list has something for everyone! As usual, I've included items at a variety of price points. Many of these items fit nicely in the "what to buy 20-somethings" category, so if you are looking for a gift for your older daughter or niece, you'll likely find a great item here. Happy shopping!
Not only does this VitaJuwel water bottle raise some attention, it has healing benefits due to  crystals that are contained in a clear glass vial. There are a few types of crystals, but I like this one best as it is a blend of amethyst, rose quartz, and clear quartz. These are known for their mind-easing benefits. Let the water sit for seven minutes before drinking. If you're not into crystals, you can still buy it because it's a really really nice looking water bottle.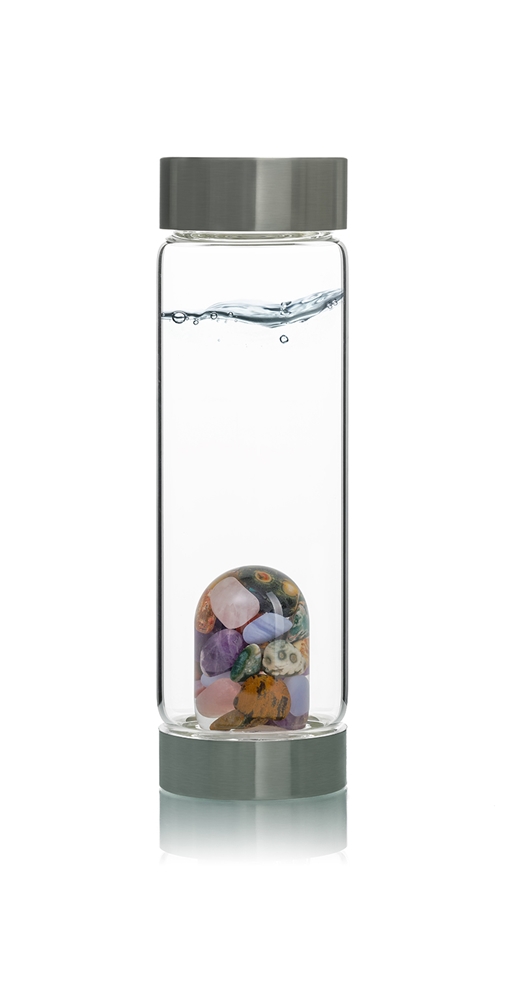 VitaJuwel 5 elements gem water bottle, $98USD (also available at Anthropologie)

Brunette The Label is a company based out of Vancouver whose mission is to empower women to empower one another. The classic "brunette" and "blonde" sweatshirts are awesome, and if you know a mom who has a daughter, the brand carries matching sweatshirts in the kids' collection. Who doesn't love a mom and daughter in matching outfits?!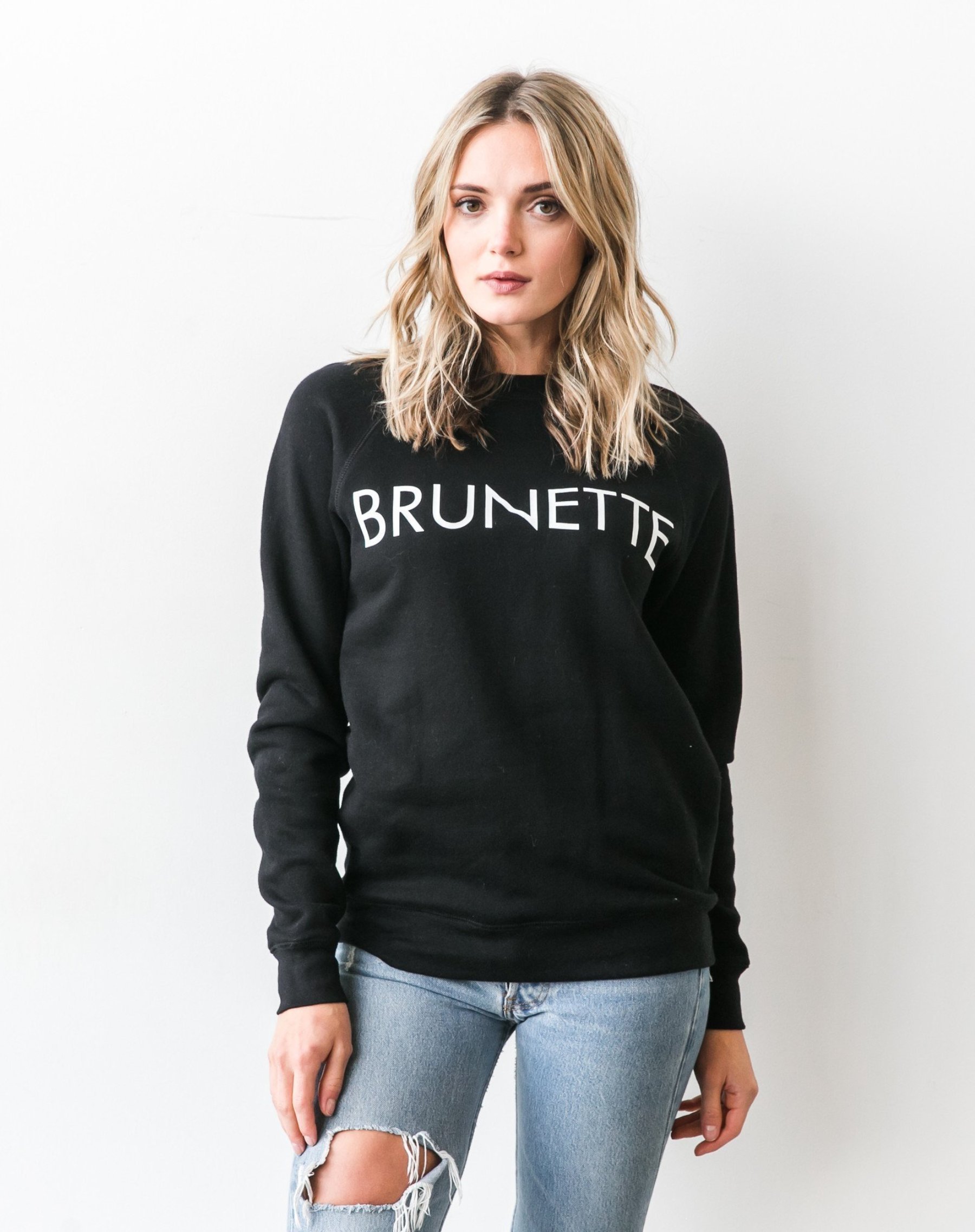 Brunette crew sweatshirt, $79CAD
Want to add a little bling to your go to sweatshirt? Their holiday collection comes in gold foil.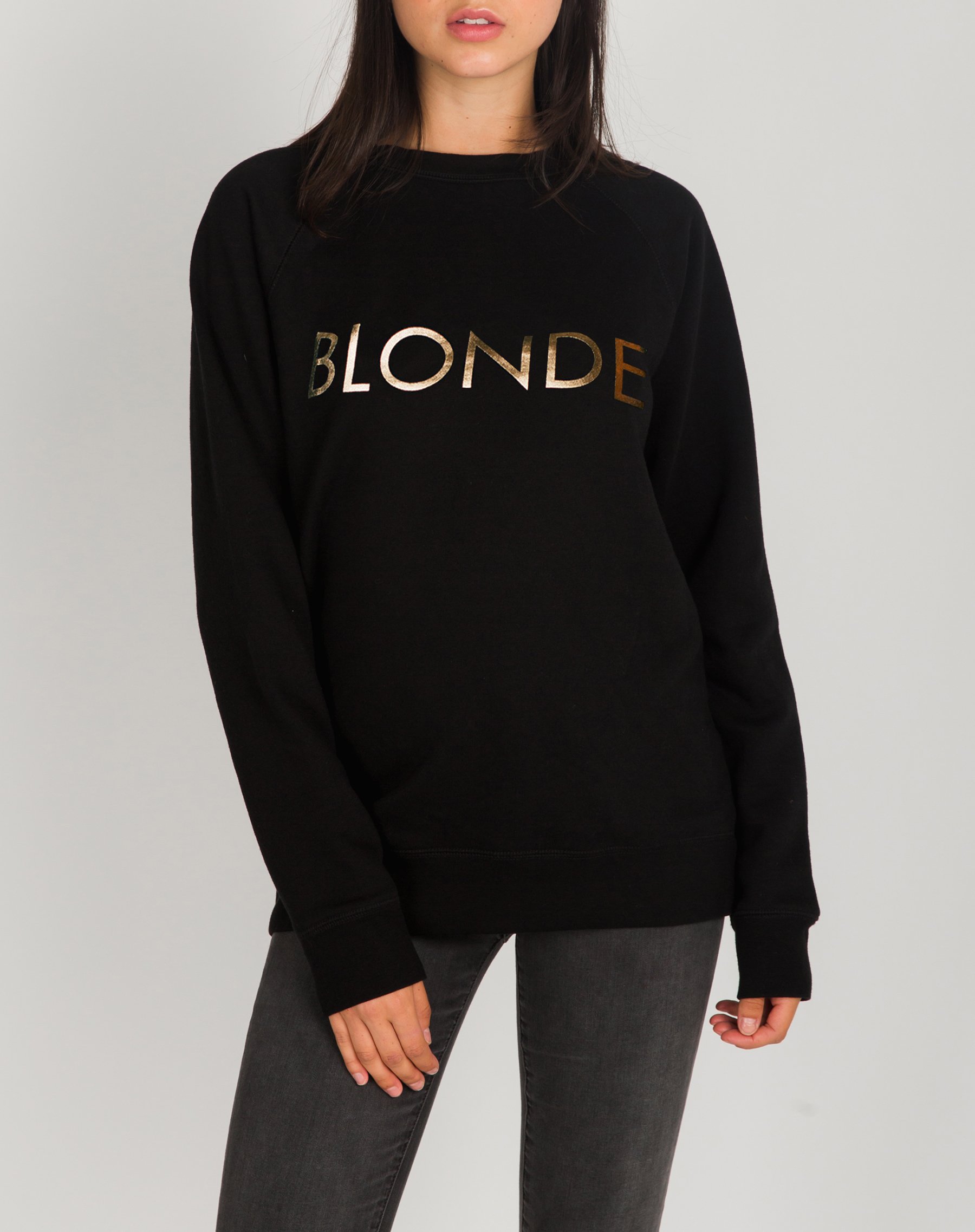 Blonde crew gold foil sweatshirt, $88CAD
Do you know someone who wants easy, quick, and effortless make-up because they just don't have time for more? If so, then this "stick" is the perfect gift. It comes in a variety of shades; however, I am featuring the "nude" here as I think it is a good basic for every day. The Bite Beauty Multistick will apply like a cream and wear like a powder finish. The best part is that it can be applied to the lips, cheeks, and eyes,, making it easy to carry with you wherever you go.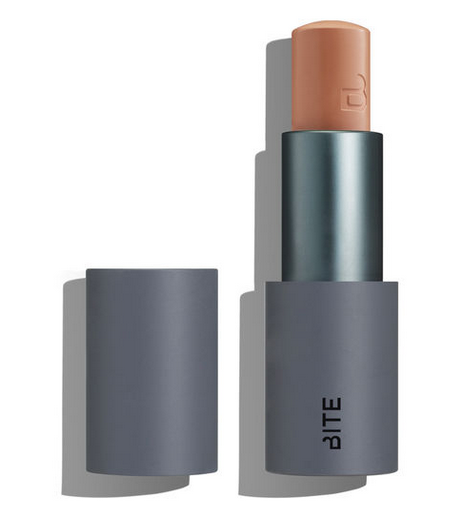 Bite Beauty Multistick, $24USD, (also available at Sephora for $28CAD)
This next item on today's gift guide is great for a person who loves bracelets (and especially "stacking" them!), and it also has healing powers. Handmade in the GTA and available at local markets across the GTA and online at Urth Elements Canada, these reiki-infused healing pieces promote healing, restoration, and uplift. In today's hectic, fast-paced life, we sometimes need a little help to breathe and slow down to a calm state, so we don't get overwhelmed. I think these are great gifts for the CEO – of a firm or of a household – in your life. These bracelets also make great gifts for teachers or university students who need to restore calmness in their lives.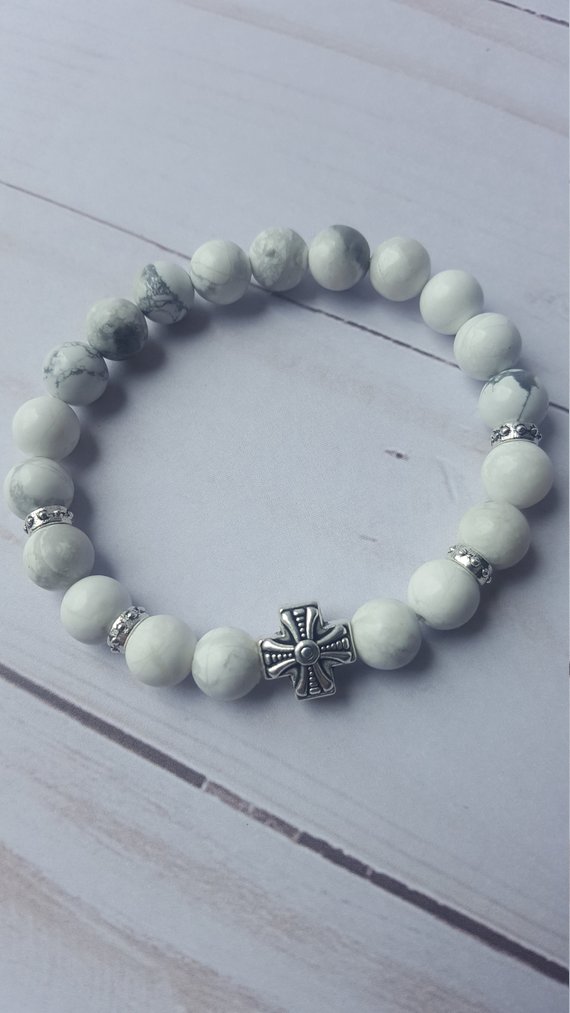 natural gemstone bracelet, $25CAD, Urth Elements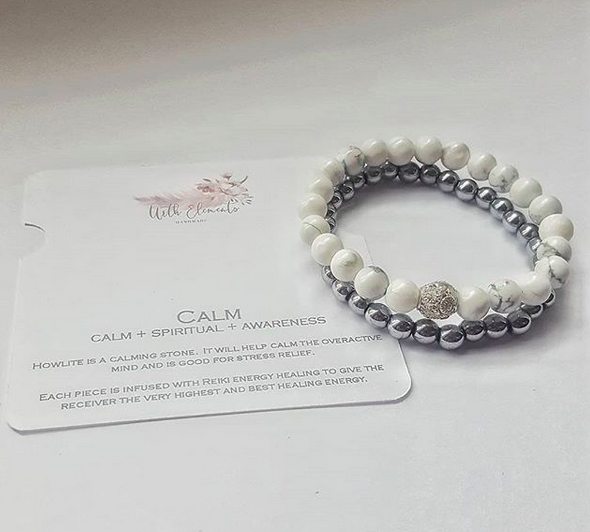 see more of Urth Elements (including some great ideas for stacking) on Instagram
Okay. It wouldn't be a gift guide if I didn't include my second favorite beverage-COFFEE! (Water is my first favourite beverage.) Finding a good coffee bean is important to me. It is the fuel for my day, and I love the taste of a well-brewed coffee. Since I have been finding it hard to get to my favorite coffee place after having baby number two, my husband and I started buying Barocco coffee as it is closer to home. After trying a few of Barocco's blends, my go to is the Alto. Barocco coffee is available at a few retailers and online. It's great to have this option to feed my coffee addiction, and I definitely think it is an awesome gift for any coffee lover.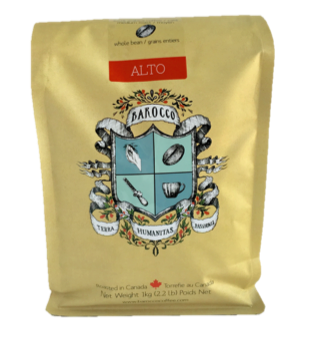 Alto espresso, $32CAD, Barocco
Iconic, Canadian jeweler Birks has received more attention ever since the Duchess of Sussex Meghan Markle has been seen wearing some of the brand's pieces. Birks has forever carried timeless, beautiful pieces, and it's a Canadian company. This Christmas, for those of you wanting to gift your favourite lady a "little blue box," opt to gift them a beautiful blue box from Birks…and make sure to pick out something beautiful to go into it! Here are a few of my suggestions.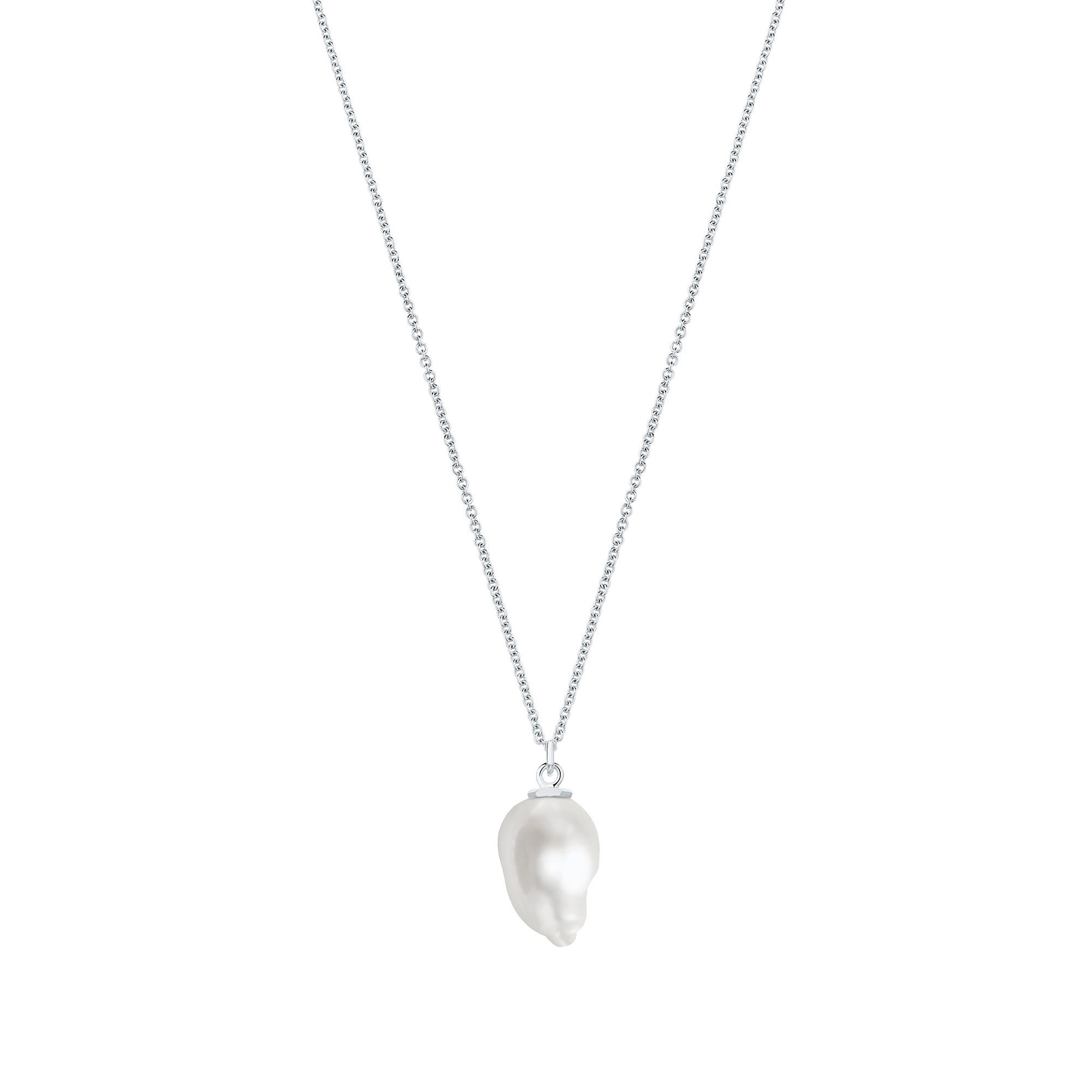 freshwater baroque pearl and silver pendant, $350CAD, Birks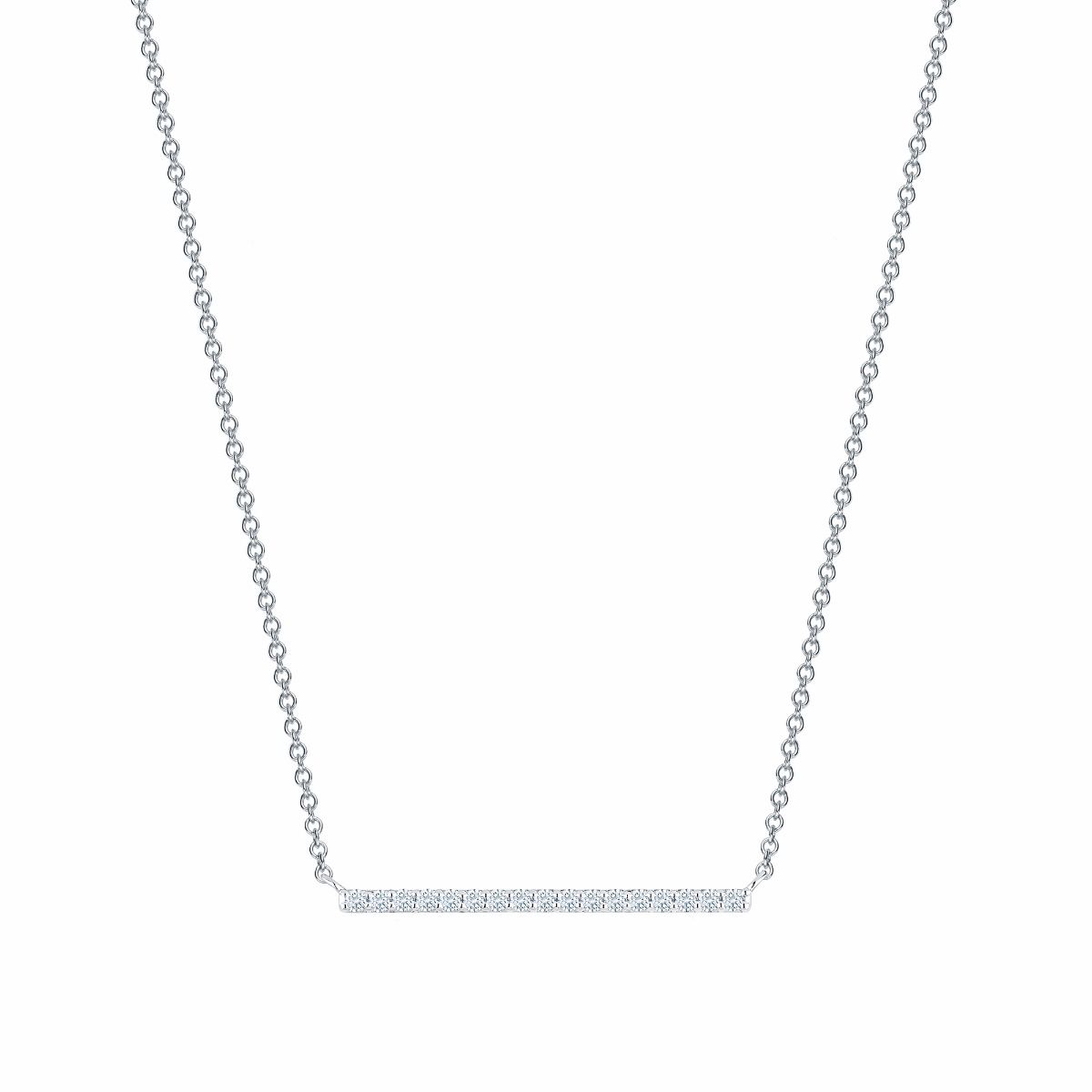 horizontal diamond bar necklace, $995CAD, Birks
My final suggestion is this beautiful organic Coyuchi robe that is perfection in my opinion. You may be interested to know that Coyuchi donates 1% of every purchase to help combat climate change. The company produces all of their organic natural products using minimal processing.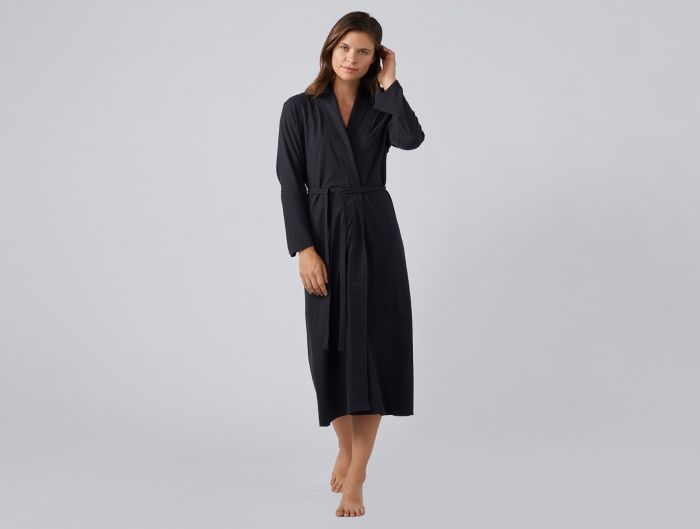 solstice robe, $73.50 (on sale), Coyuchi
Hope this gift guide helps you to find the perfect gifts for the ladies in your life.
***
If you haven't already gathered, Daniela is an expert shopper! She's always on the lookout for cool brands and products that make our lives better – health-wise and luxury-wise. I love that Daniela included Birks in today's gift guide. Long before Birks became a Duchess fave, I remember going to Birks Sherway Gardens (in Toronto) with my mom when I was so very little. At the time, I found it annoying to look-at-but-don't-touch cases of jewelry. Now, though, I definitely appreciate a beautiful jewel or two!