Another blogging/writing/publishing dream came true for me a couple of weeks ago, and I'm so excited to share it with all of you.
I have been reading Design*Sponge since its creator, Grace Bonney, began publishing posts 10 years ago. Ten! She has been such a leader in the blogging world, and like many of her readers, I find so much inspiration on the pages of her blog (and her book, interviews, etc.).

One of my most favourite areas on Design*Sponge is the city guide section. These guides are written by travel enthusiasts who want to share the top-of-the-top that their cities have to offer.  In the past, I have used the Paris guide, the New Orleans guide, the Tampa guide, the Pittsburgh guide, the Dallas guide, the Halifax guide, and, most recently, the Orlando 24-hour guide. I totally put my trust into these guides, and they have yet to let me down!

Well, a few months ago, I wrote and submitted a Waterloo region guide for Design*Sponge, and it was published last Tuesday! (Insert shrieks and jumps for joy!) You can read my Waterloo guide right here. I am so proud of this article. I moved to Waterloo two years ago, and I have enjoyed living here ever since. I was very excited to share news of the region with Design*Sponge readers.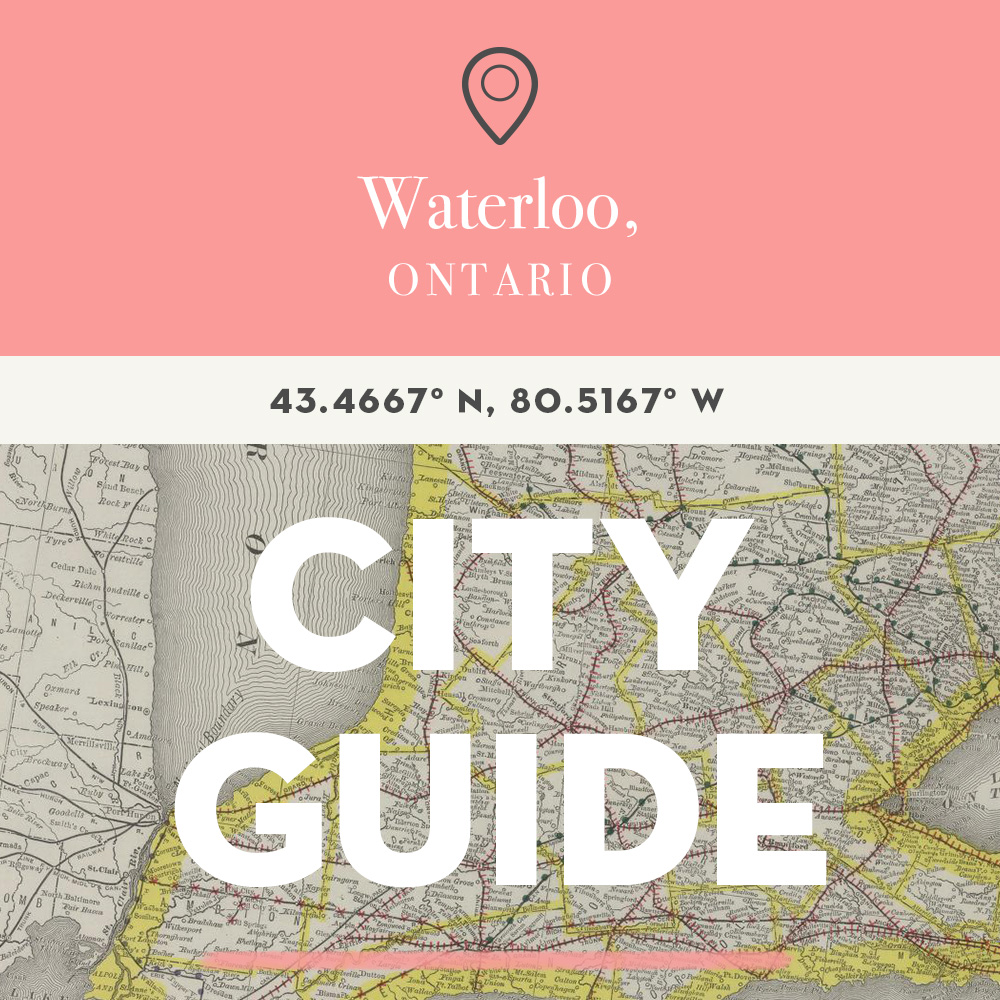 I was beyond excited to see that Grace shared my article on Twitter and favourited related tweets, too. Eeek!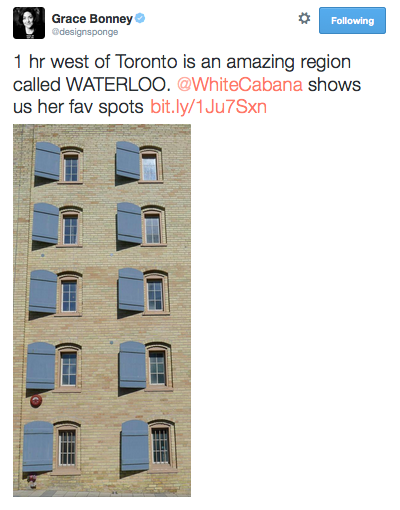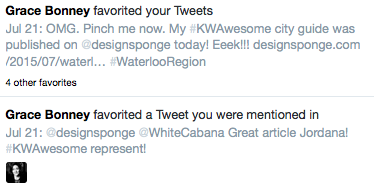 Thanks to those of you who have read my Waterloo city guide and for those who have added their favourite spots in the comment section, too.