I continue to be fascinated by The Bucket List Family – a young family that travels absolutely everywhere in the world and documents their adventures on YouTube. Recently, they headed to the Maldives, and I was absolutely stunned at the beauty of the area and where they stayed. I just had to bring one little part of it to White Cabana.
We're heading to one of the outdoor spaces at one of the Soneva resorts in the Maldives. I grabbed this photo from The Bucketlist Family's Instagram page, but I definitely recommend you head on over the Soneva's site to drool over the magnificent views.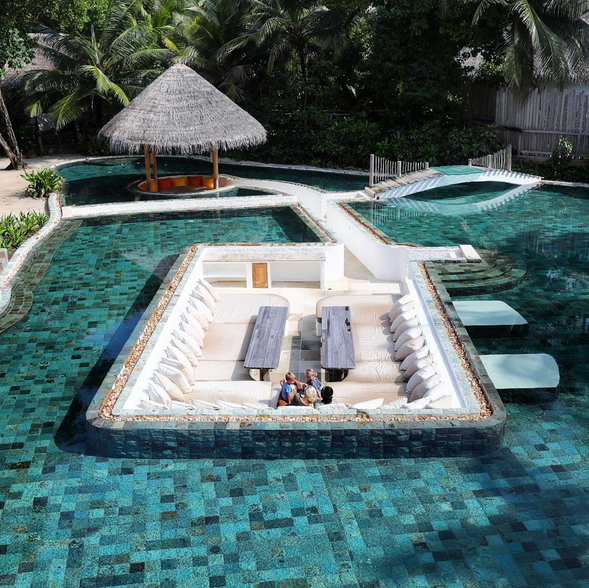 Even without a beach, ocean, pool, or waterfront of any kind, it's easy enough to recreate this look in your own home. Here's what I'd recommend:
sofa, pillow, speaker light, dining table, chair, Roald Dahl art
You'll notice that I gathered items from Waterloo-based Hauser. What a beautiful selection of indoor and outdoor furniture. I can't believe I haven't yet visited in person! I must!
I would definitely be interested in a trip over to Soneva. The water, the service, the decor, the peace…I'd definitely soak it all in! On the list it goes!
Save
Save
Save