I have to share a recent positive experience I had with the Marriott. I was not in any way compensated for this review, but since I received such incredible service, I feel like sharing. There are good people out there who really seem to love their job, and when I meet people like this (who also treat me so well), I do what I can to recognize them and spread the word. So, here we go.
First, a bit of a lead up…
On my way back from Florida a couple of weeks ago, after sitting around the Tampa airport for 6 hours, my flight (via WestJet) was cancelled (due to weather). The passengers were definitely ticked off (I felt bad for those traveling with kids and those who were needing to make connecting flights). I, too, was disappointed. The fact that the flight was cancelled was definitely annoying, but the way WestJet handled the communication and service really irked me.
So when we learned that our flight was cancelled, we were also informed that we needed to go to baggage claim immediately to retrieve our luggage and that all hotel and incidental expenses were the passengers' responsibility. (Not to get into the whole WestJet debacle…but we were all going to be booked onto another flight the next day.)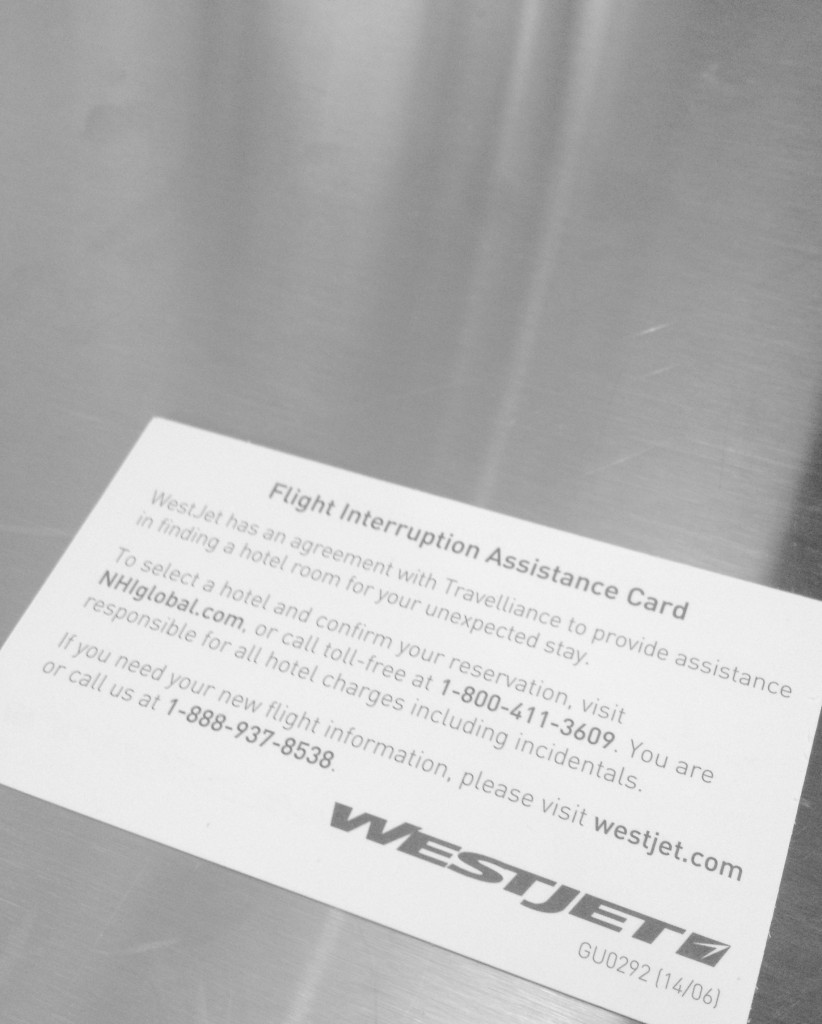 By the time I got around to calling the "hotel accommodations when flights are cancelled" number provided by WestJet, all the "discounted" hotels that were reserved for cancelled flights were full. My annoyance level grew instantly (service like this drives me absolutely nuts).
Trying to make the best out of a crummy situation, I got online and looked up hotels close to the airport. The first call I made was to the Marriott Tampa Renaissance reservation department. The Renaissance is definitely a luxury hotel, but I crossed my fingers that there would be a room available on such short notice (with a decent rate, of course! pushing my luck, right?).
Well, Ms. Emily over in the reservation department was on the other end of the phone, and she was incredibly friendly and understanding of my situation. When I asked for the "my flight is cancelled and I really would love to stay in a fabulous hotel with a great bed for an evening in Tampa," she laughed and assured me that she would find the best possible rate for me. She called me by name (I always like this), persisted, and was extremely polite. She booked me into a room at the Renaissance within minutes and gave me a competitive rate. I was pumped! She honestly brightened by afternoon!
And now, here's what I thought about the Marriott's Tampa Renaissance.
The lobby is grand with welcoming and modern seating arrangements.
There is a bit of Italian signage on the room floors, which makes me happy.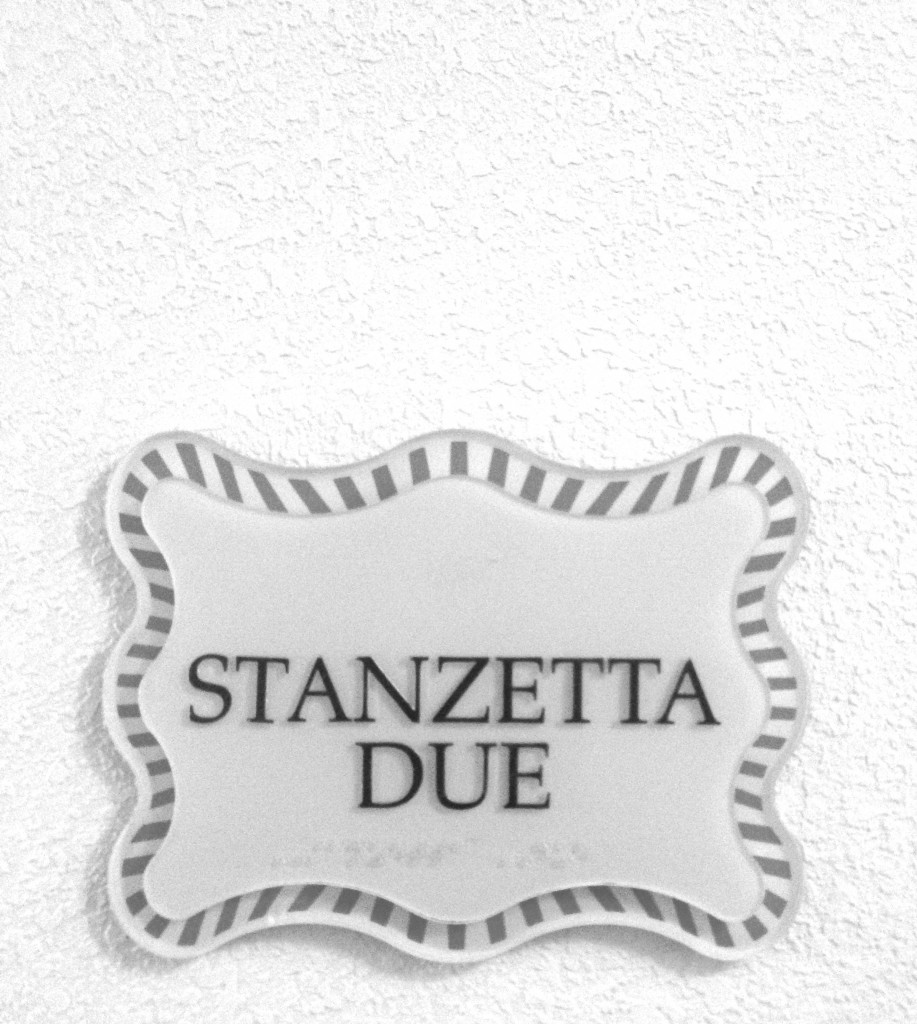 The artwork around the hotel is lovely, but it is this simple drawing that was hung in my room that I really liked.
My Tuscan-inspired room was very well-appointed. My king size bed was ridiculously comfortable (how do hotels do it!?), and the terry robe is one that I think I just have to purchase. It was perfect. Aveda products fill the large bathroom. My room faced the pretty courtyard, and the pool and gym are added conveniences (too bad it rained).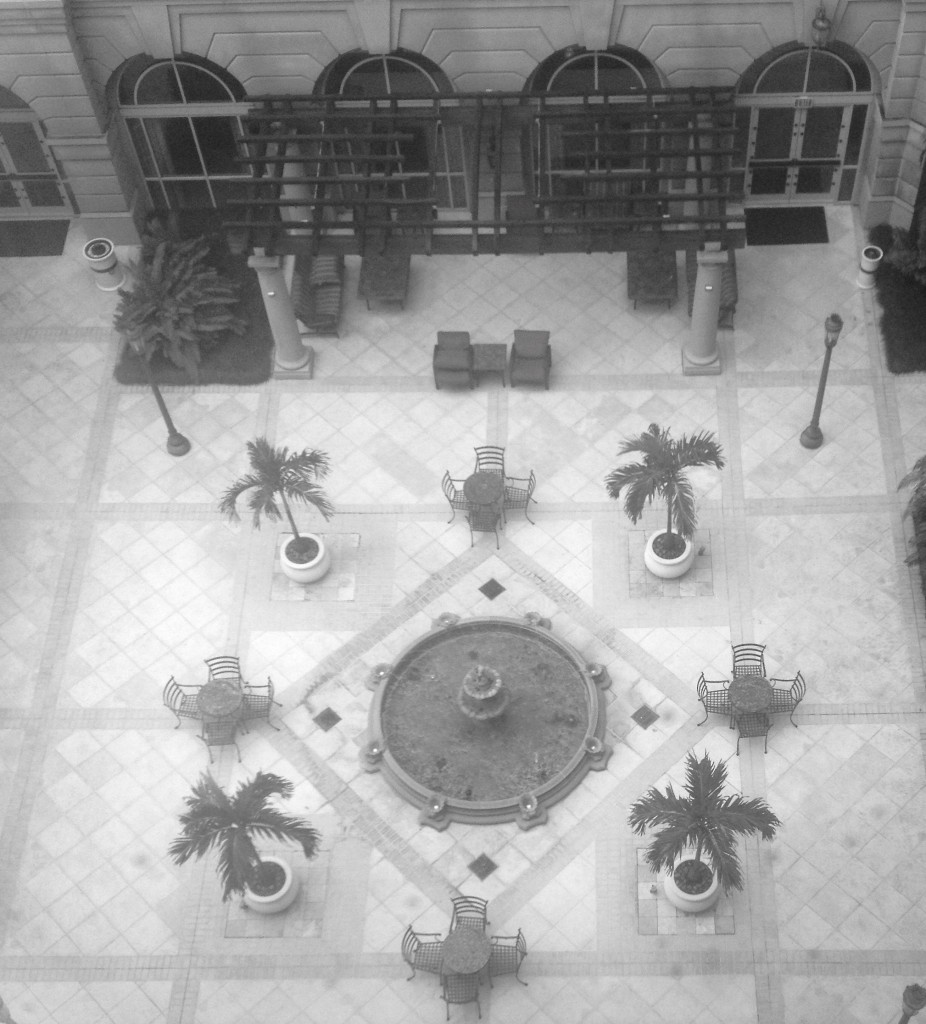 Finally, the hotel is attached to one of Tampa's great malls – the International Plaza – awesome!
My day ended up being much (much!) better than how it started, and I definitely owe Ms. Emily a thank you for helping to turn things around for me!