EEEK!!!! I'm so excited to finally share a full view of my new pottery collection!
Over the last few months, I have had the opportunity to work with a local potter, Stephen Hawes, to create a collection of pottery. Our collection is going to be sold at Wilfrid Laurier University's new shop at the Robert Langen Art Gallery. Pretty amazing, right?
When I was approached with the idea, I was totally on board. But then I thought – ah – could I actually design a collection that people would want, that reflects my design aesthetic, and that highlights the potter's skills? I was nervous at first, but the process went very smoothly.
I brainstormed and sketched out a bunch of designs. I had sizes and colour options detailed, too. Then Stephen and I met to discuss the feasibility and usefulness of each of the objects I designed. We also talked about colour variation (not too much, since this was going to be a white and black collection!).
Stephen got to work in his workshop, and we met again in the summer to review the prototypes. At that meeting, it was great to see the prototypes so that I could confirm or adjust each item's design, colour, and size.
Another couple of months went by and then the collection was done. Poof! Stephen had fired everything up and was ready for the final reveal. I know I'm biased, but it's beautiful. I like to think that this pottery collection is modern, easy, accessible, and versatile.
So…are you ready to have a look at some of the collection? Here we go…
White Cabana X Stephen Hawes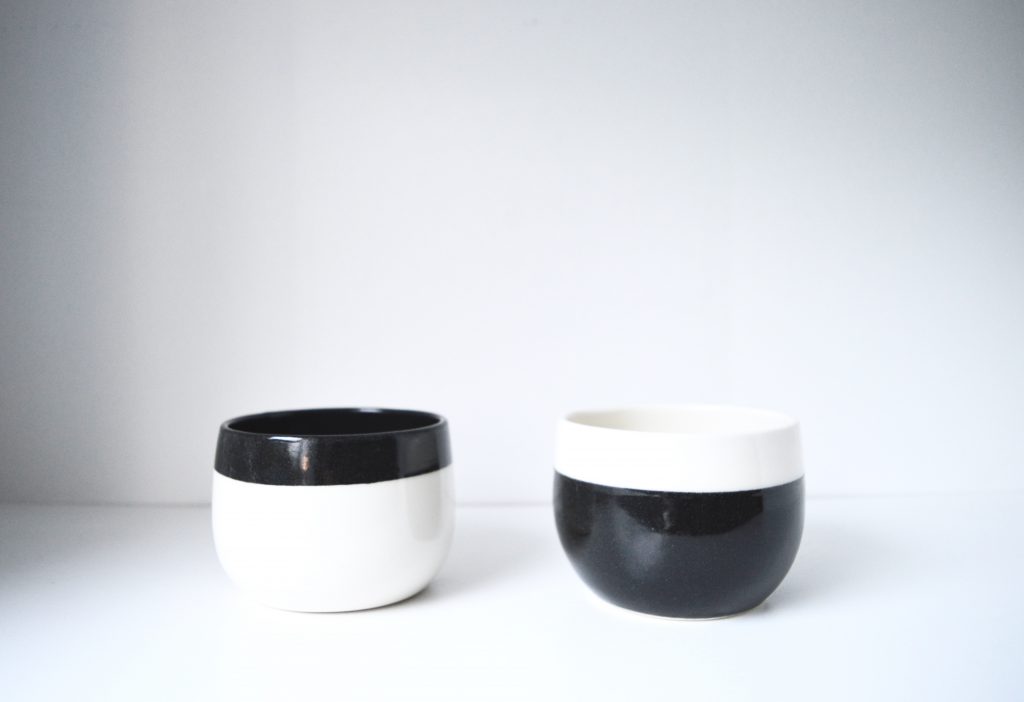 use it for: hair ties, cotton balls, salt, mini cactus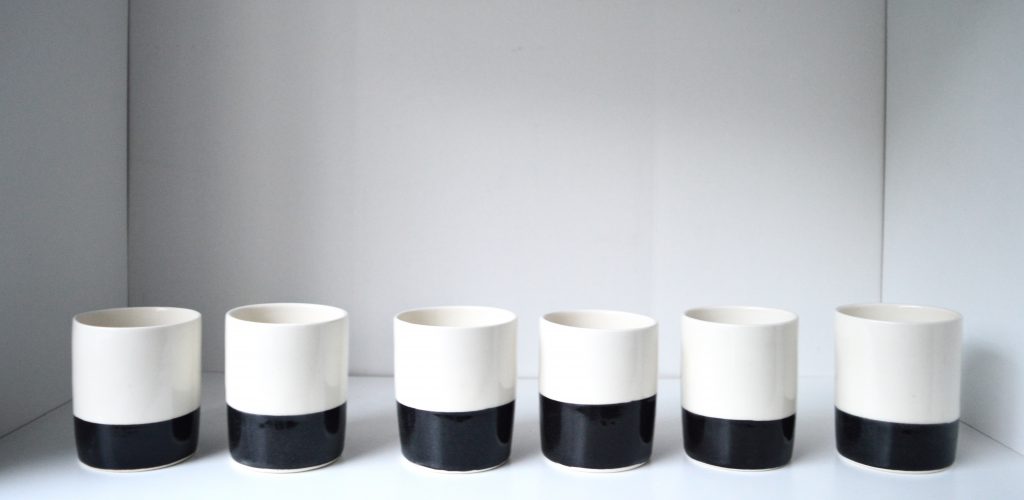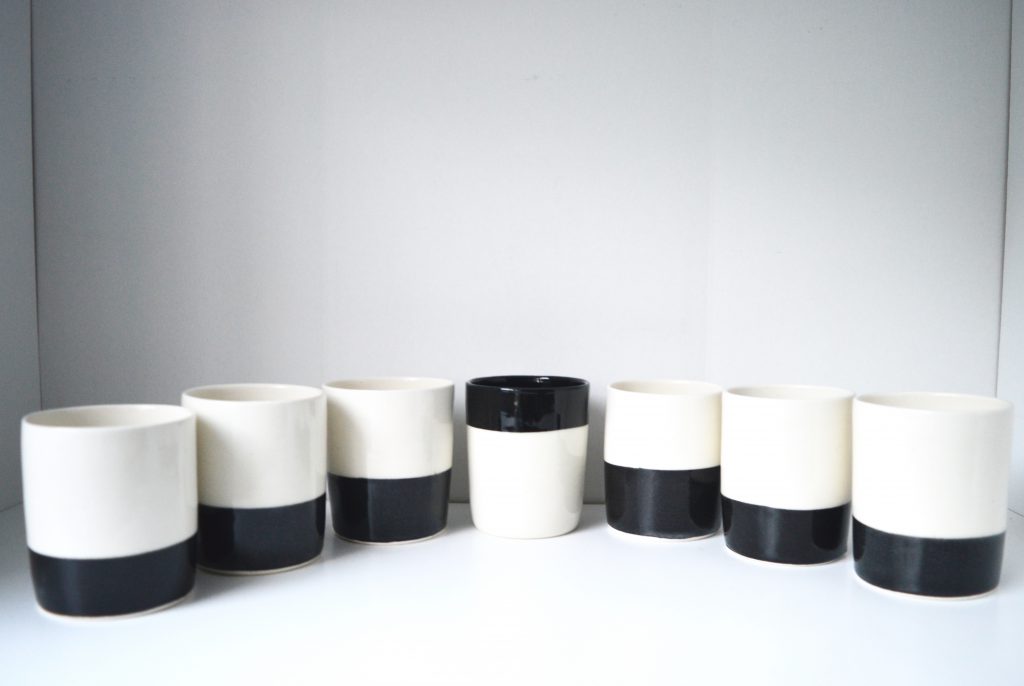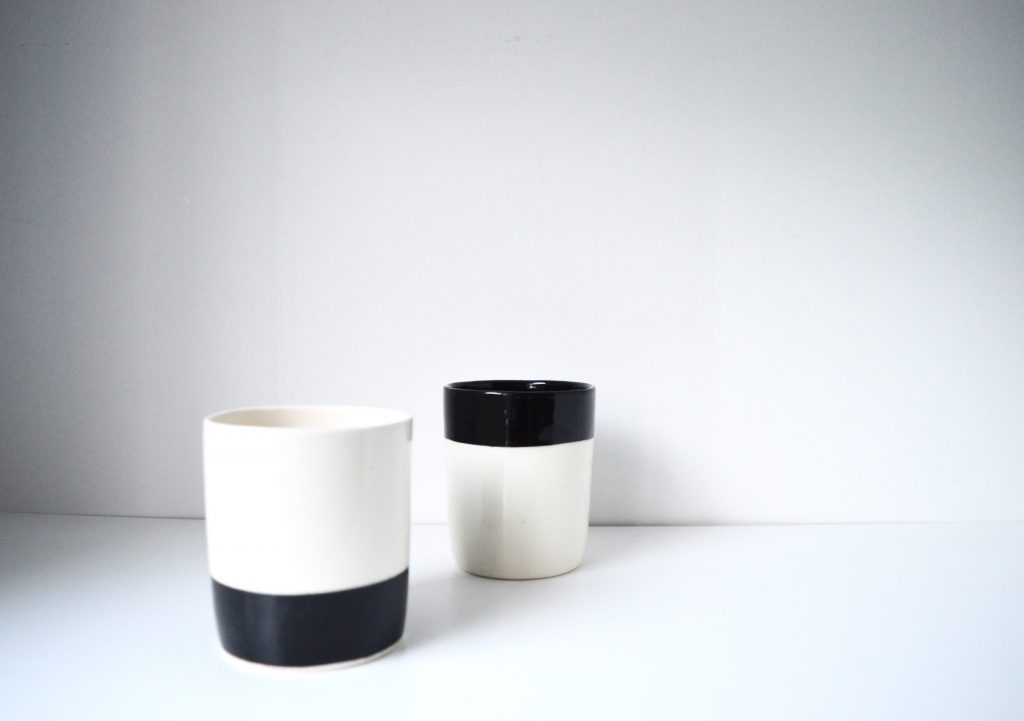 use it for: drinking cup, pencils, straws, cheese sticks, Qtips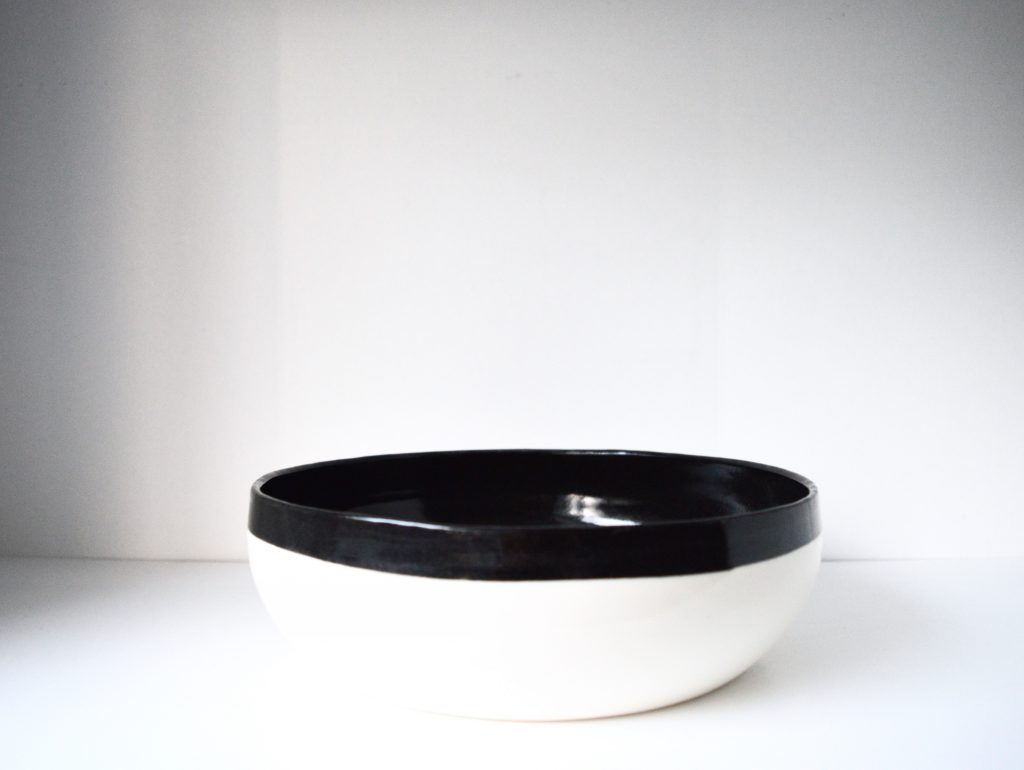 use it for: fruit, salad, remote controls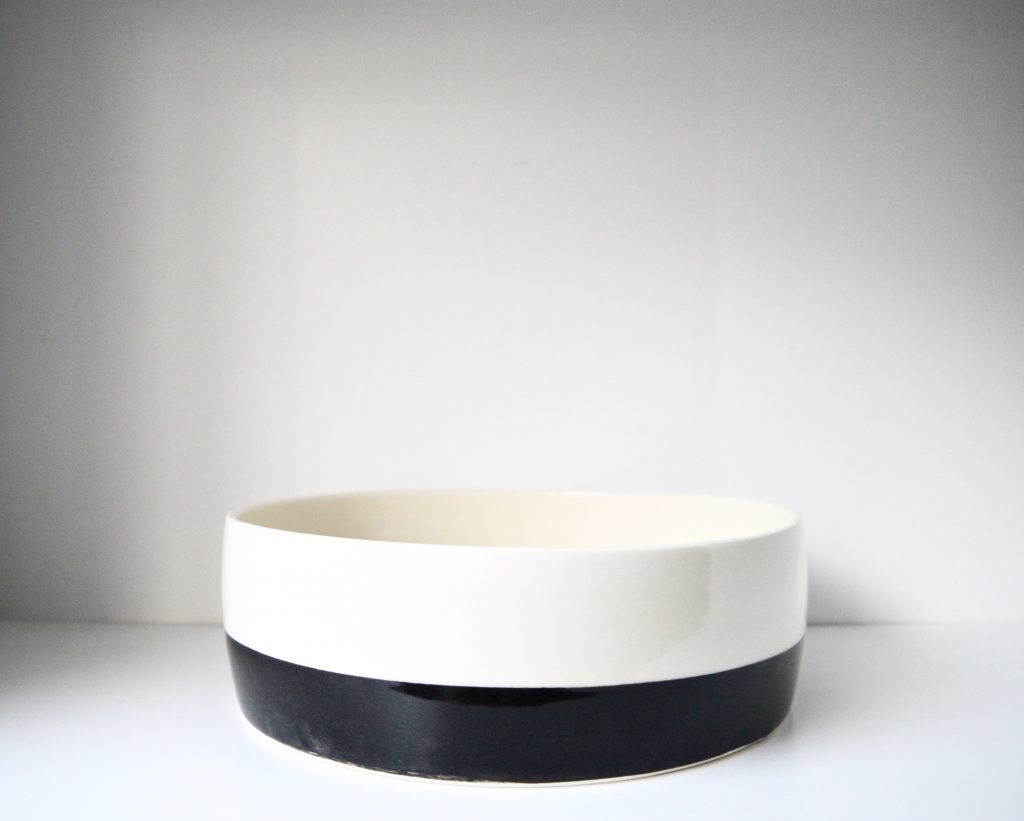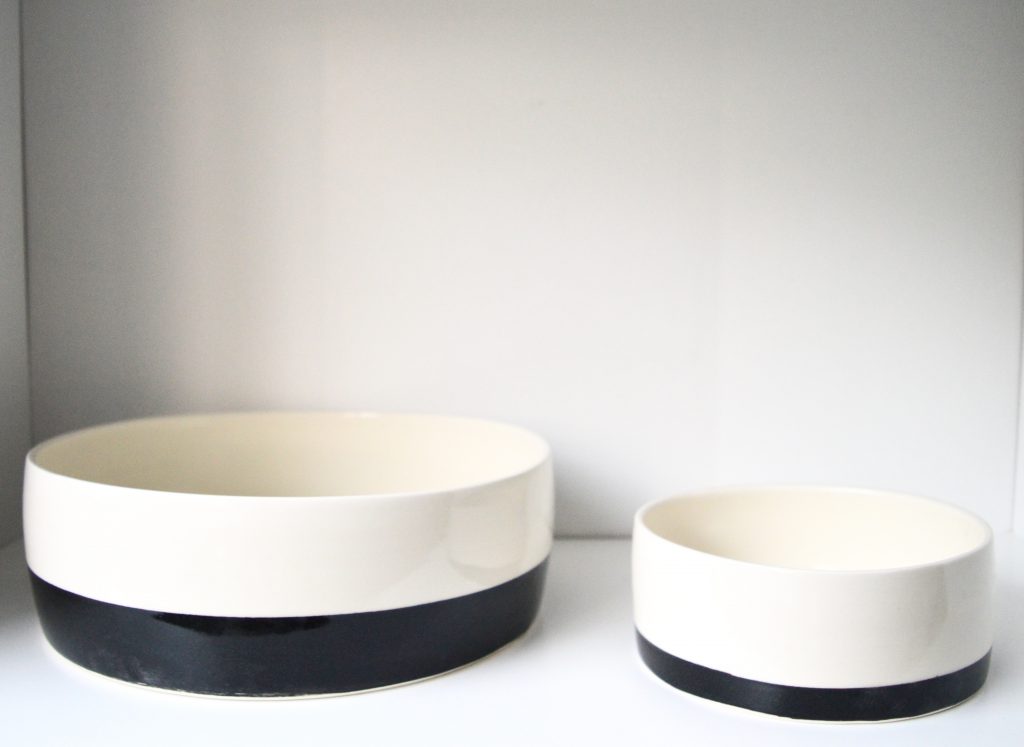 use it for: (L) pasta, salad, bread, rock garden; (R) candy bowl, popcorn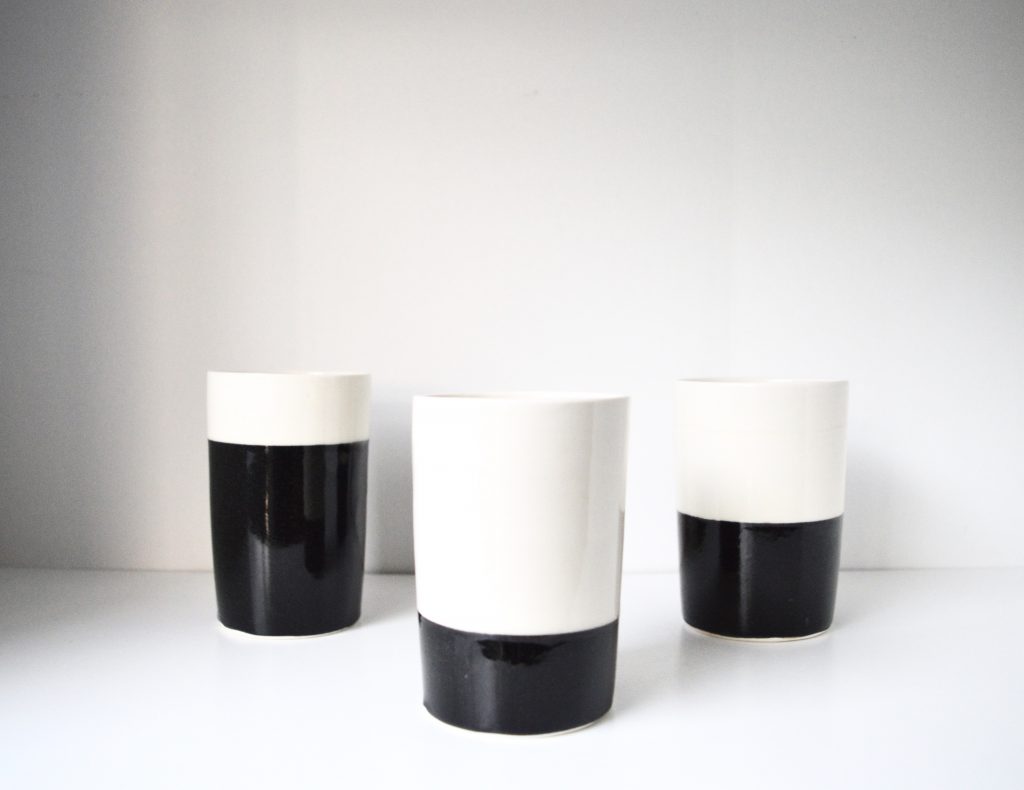 use it for: utensils, toothbrushes, straws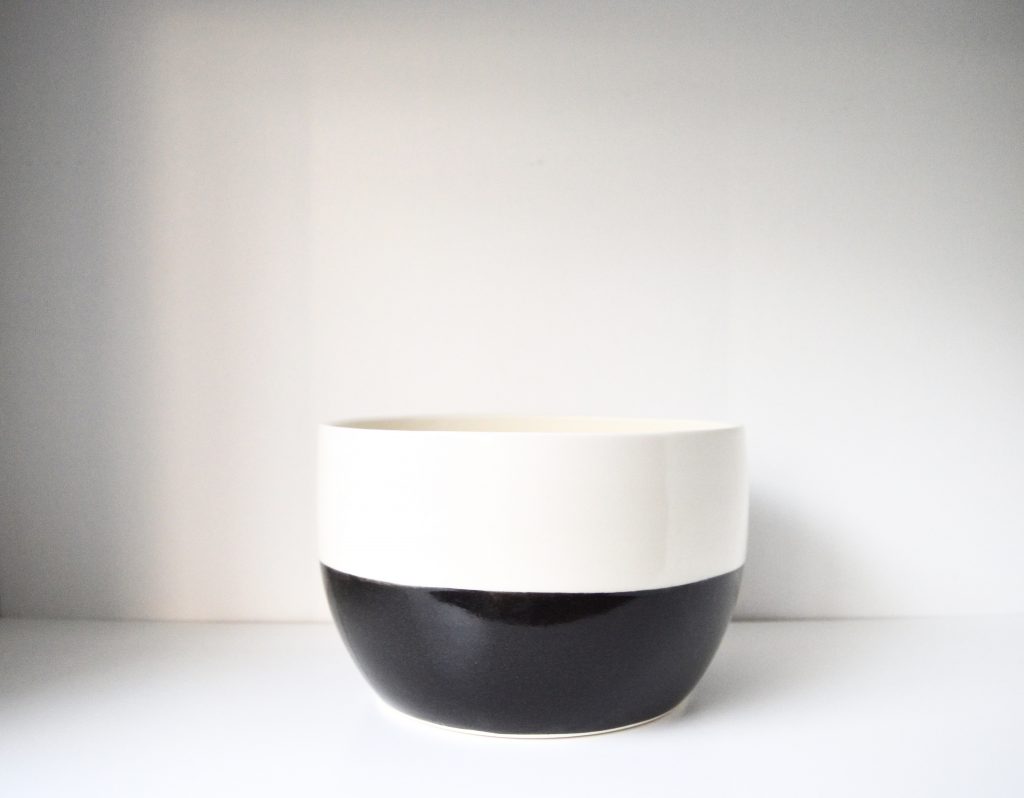 use it for: popcorn, plant, mail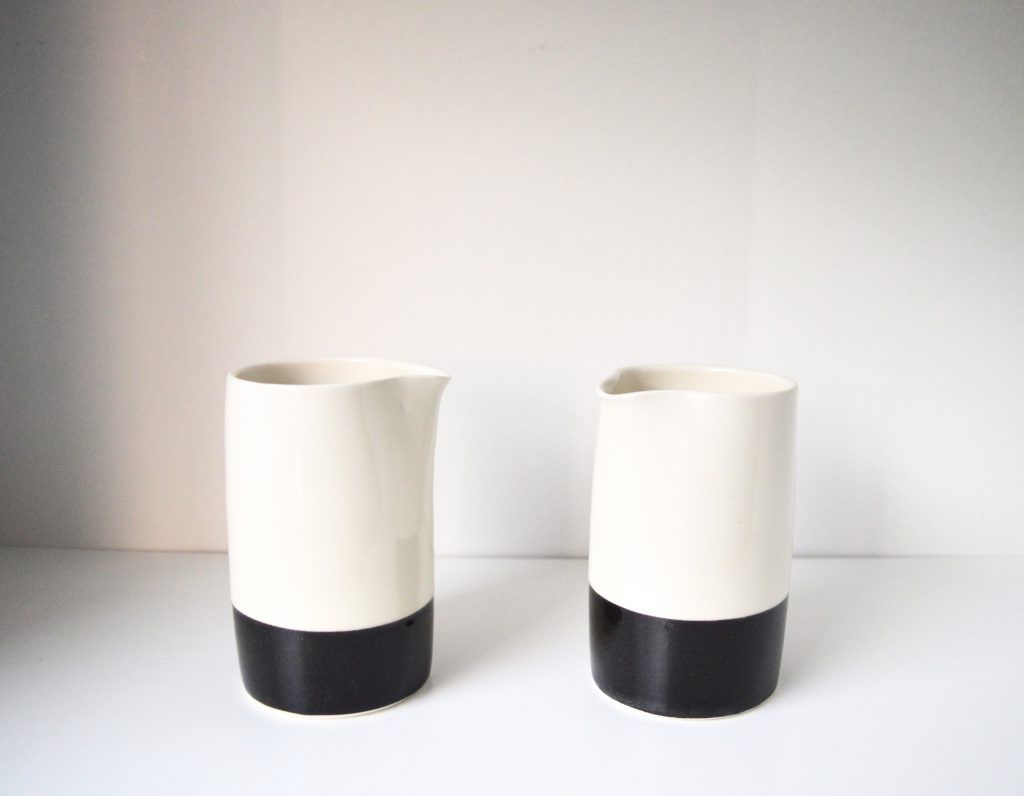 use it for: milk, syrup, salad dressing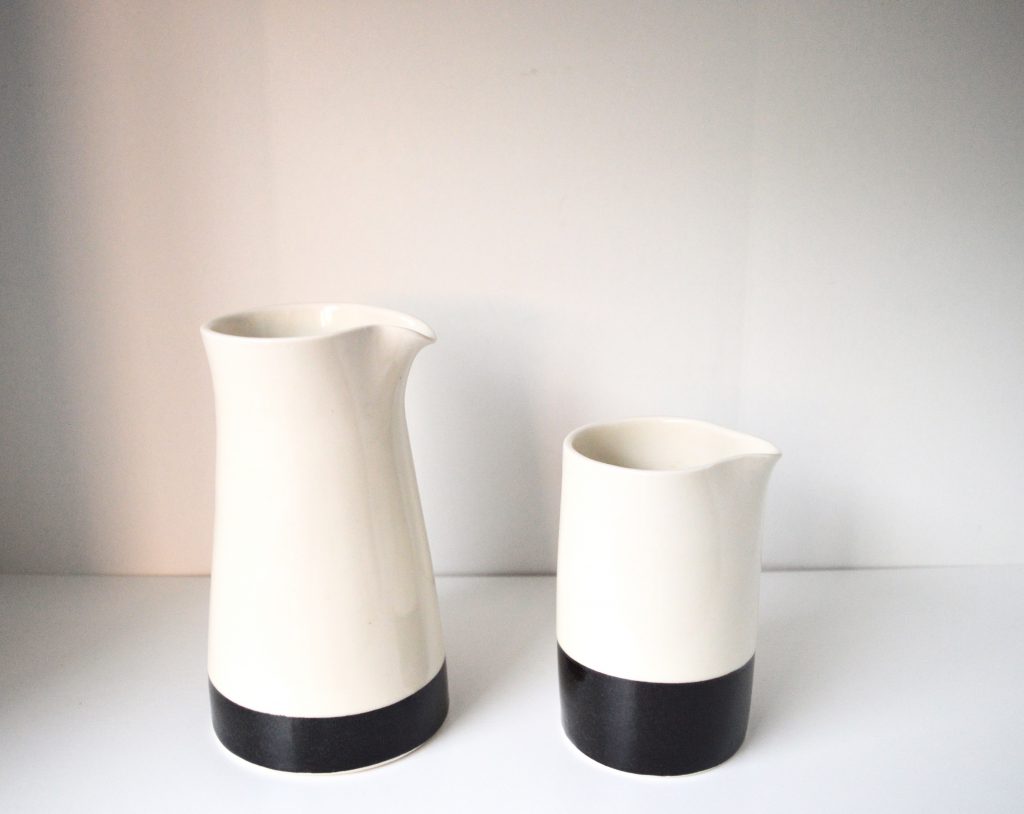 use it for: (L) green tea, iced tea, water, wooden spoons; (R) spoons, sugar, soy sauce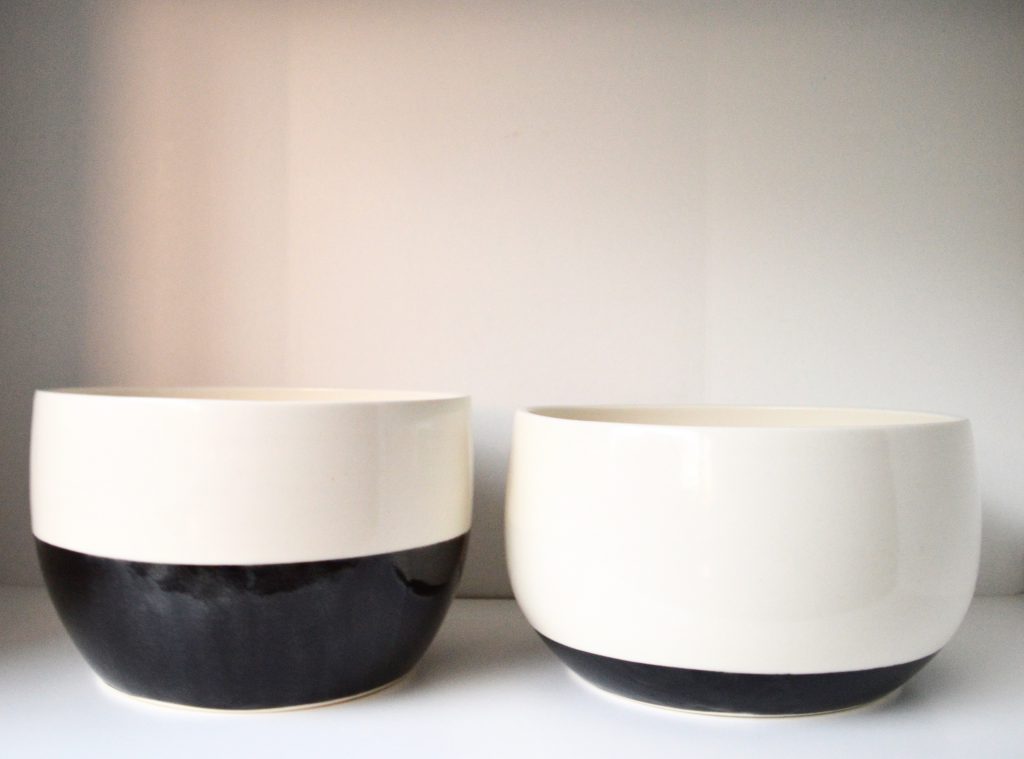 use it for: Lego, chips, scarves
There are a variety of shapes and sizes in this collection, and the black lines of each object also vary. Each piece is unique and made with care.
The complete collection will be for sale at the Robert Langen Art Gallery in the library at Wilfrid Laurier University beginning on Monday, December 5th at 11am. More details here.
Thanks to Stephen Hawes for working on this project with me.
Thanks to Nick, Suzanne, and the Laurier Library for encouraging this initiative.
Save
Save
Save
Save
Save
Save
Save
Save
Save
Save
Save
Save
Save