One historical meaning of the rainbow flag is peace. Nowadays, the rainbow flag is a symbol for the LGBT social movement. The rainbow flag was created in 1978 by Gilbert Baker who was an American artist and gay rights activist. Each colour of the flag represents something: red – life, orange – healing, yellow – sunlight, green – nature, turquoise – magic, violet – spirit. In Baker's original version, two additional colours appeared: pink – sexuality and indigo – serenity.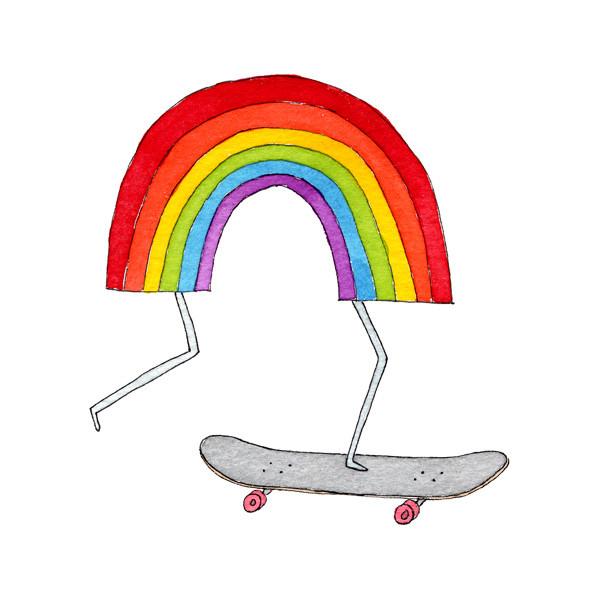 Tattly rainbow skateboard temporary tattoo
I'm happy to bring a little #loveislove to the blog today in support of Pride Month.