A couple of weekends ago, I drove myself over to one of my most favourite places in Ontario – Kingston. I love this little town. The downtown is quaint, it's easy to navigate, and the lakefront location is pretty darn perfect. I hadn't been to Kingston for over a year, so I was very eager to plan a little getaway.
I booked myself into the Four Points by Sheraton Kingston because it's centrally located – just a block away (barely even a full block) from the market square and city hall. It's a block up from the lake and tourism office in another direction, and it's a couple of blocks away from the park in yet another direction. The location is ideal for a city visit!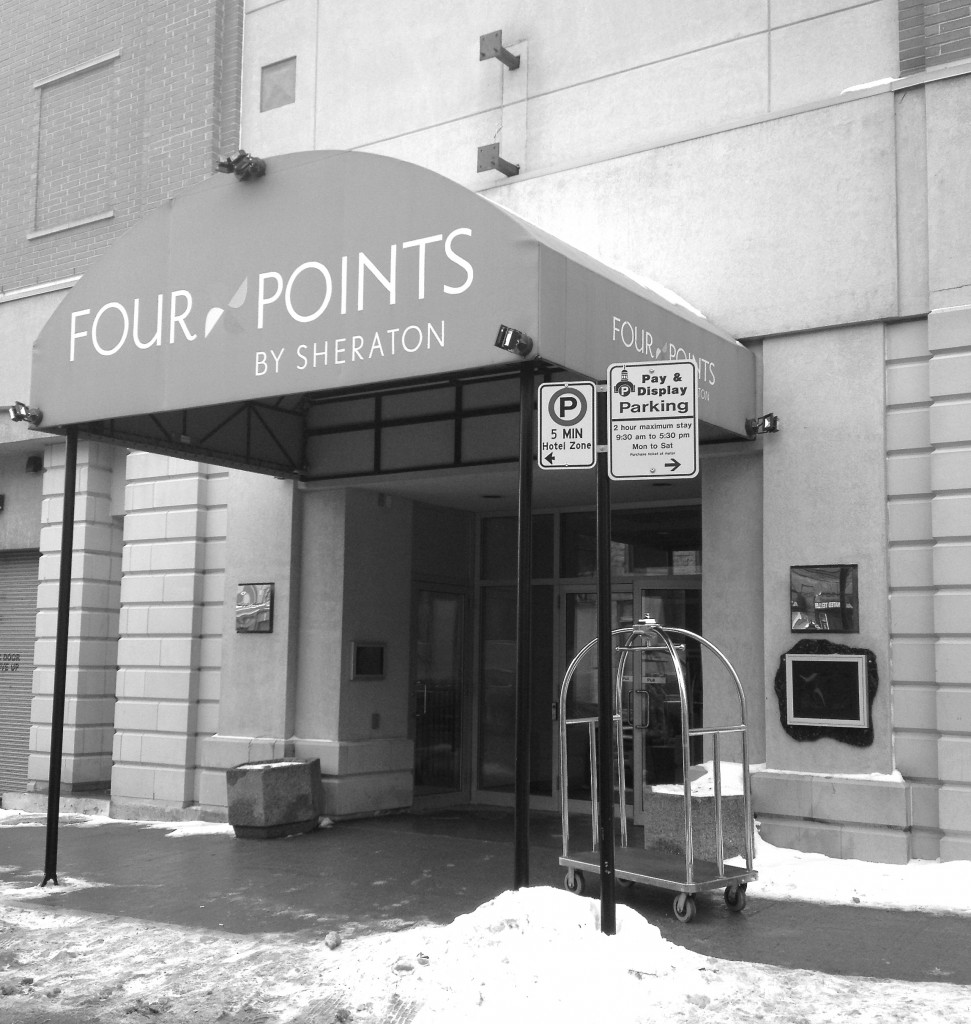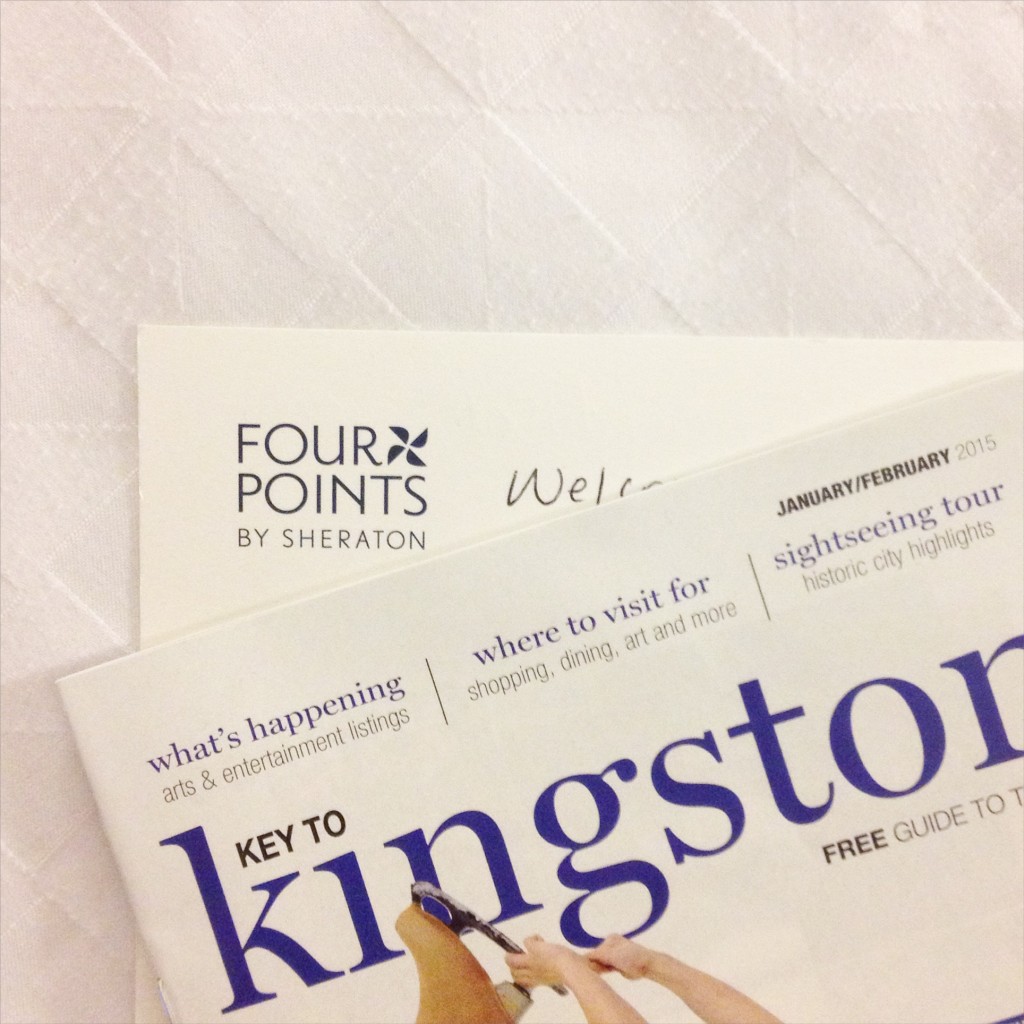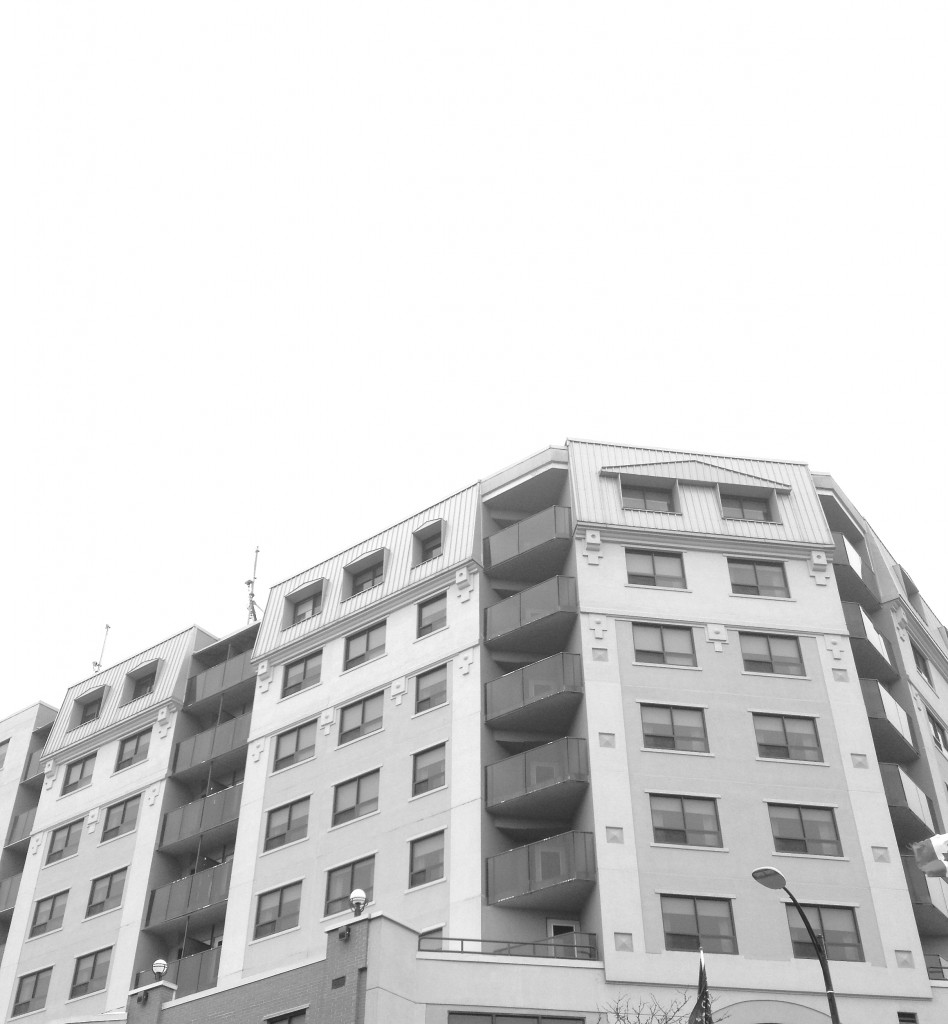 The rooms are very well-appointed; plenty of towels, a bathrobe, a fridge, and a microwave certainly come in handy, even for just an overnight stay. My king-size bed was ridiculously comfortable (IÂ am now looking into the possibility of ordering a Sheraton mattress! Thanks for the advice, Rox-Anne!) and I very much loved the view of the lake (even though it was icy and snowy).
king size bed – I want one!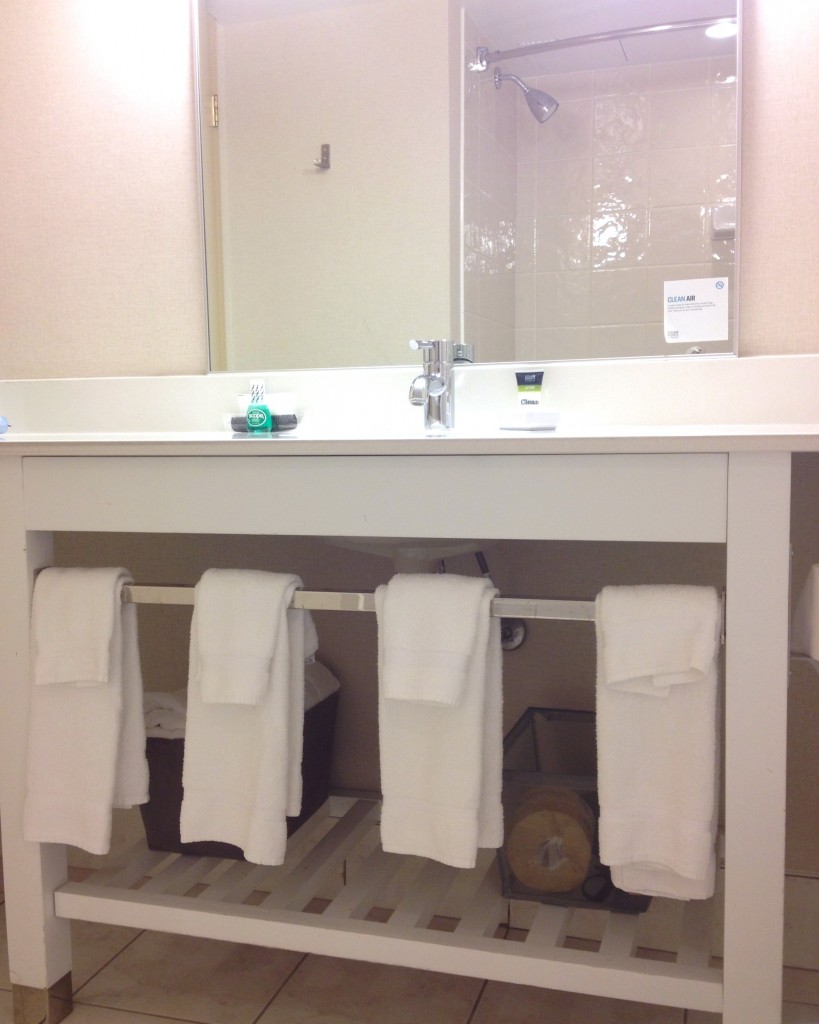 super white bathrooms make me happy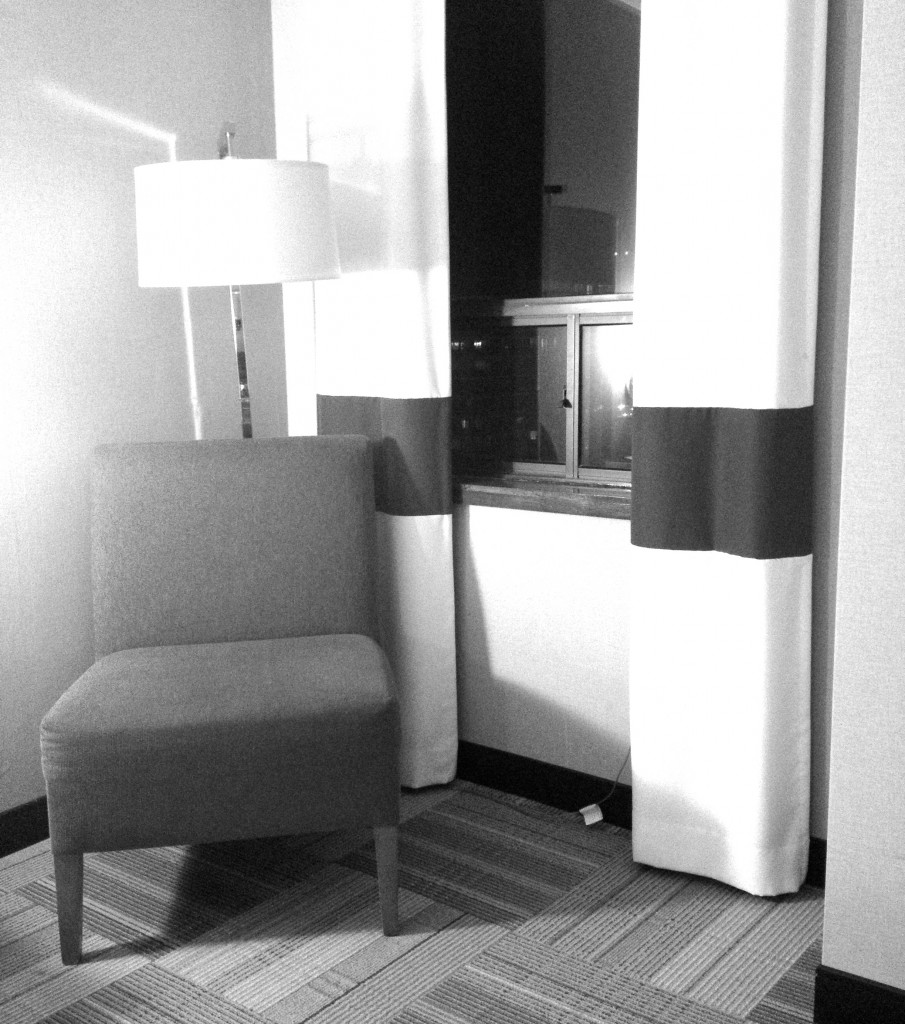 sitting area (or place to dump my clothes) with a view of the lake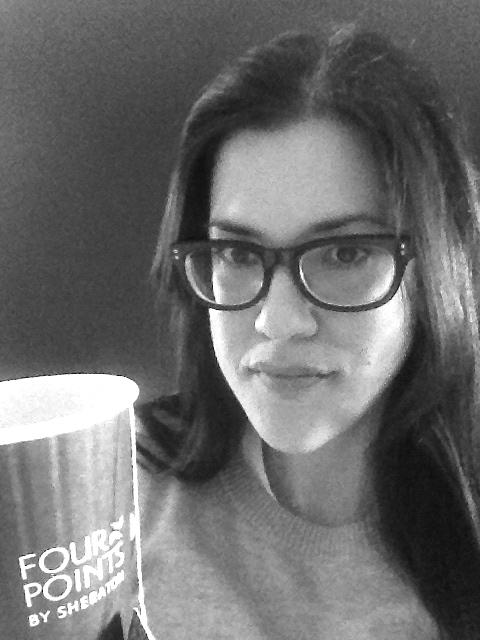 I brewed some tea.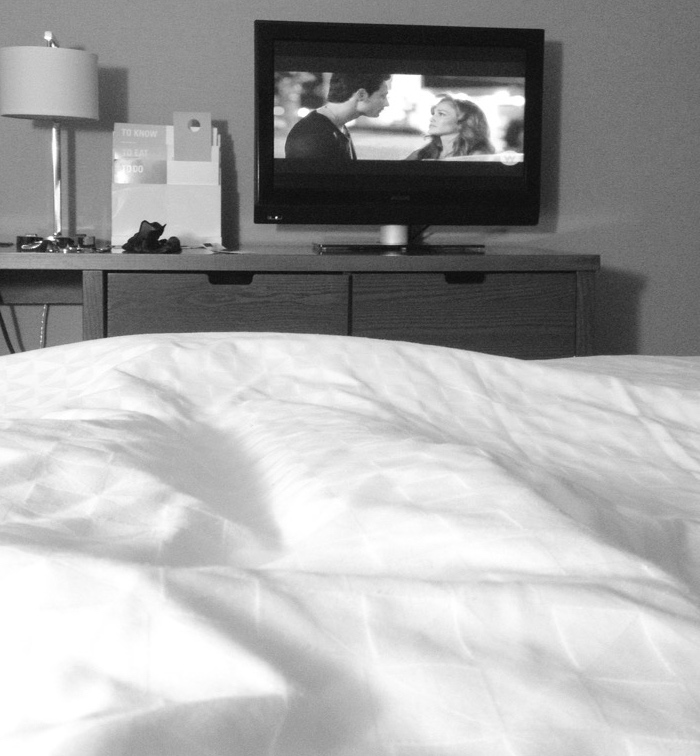 I watched some TV.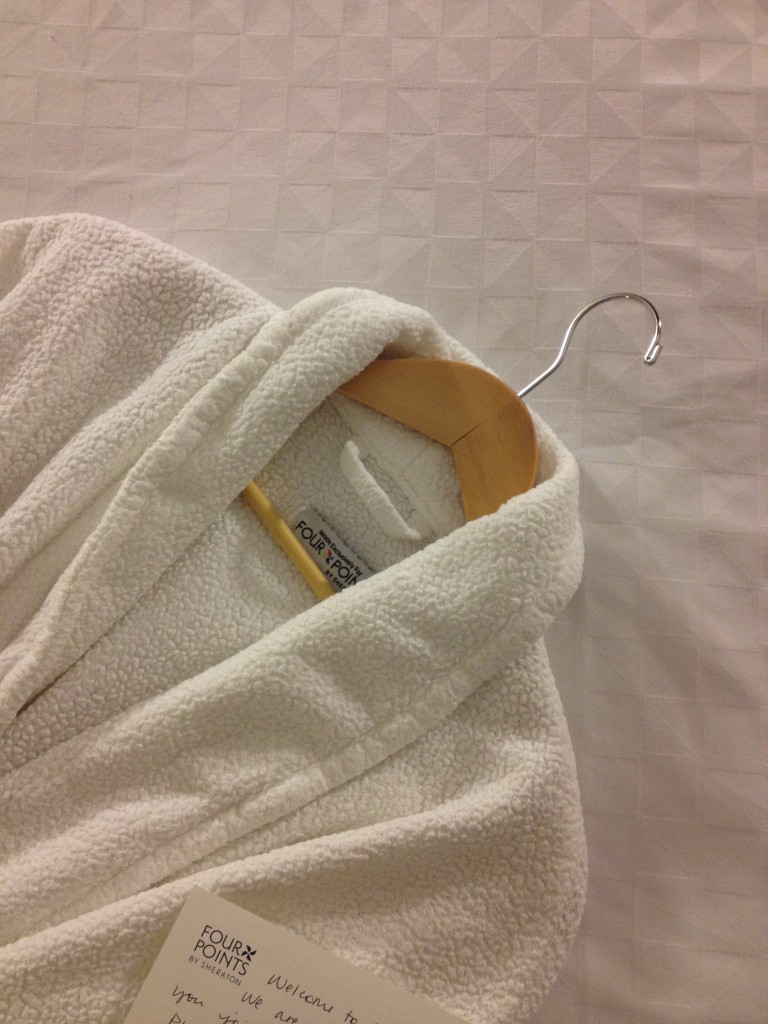 I wore the robe.
I did not make the bed. 🙂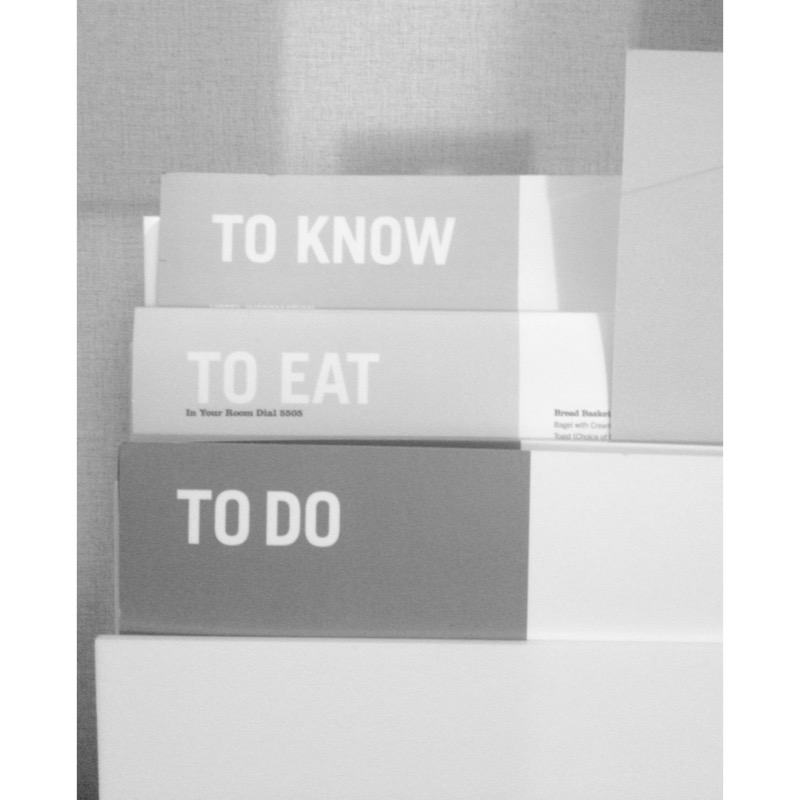 some handy guides
The only thing I didn't enjoy about my stay was the cappuccino I had from the hotel restaurant (King Street Sizzle). It just did not suit my tastebuds. Then again, I am sort of particular about coffee.
If anyone is heading to Kingston, I would definitely recommend booking a room in the Four Points by Sheraton. If you would like my advice about some things to do in the city, come back tomorrow as I'll be sharing my weekend recap.
Although I did in fact book a room at the Four Points by Sheraton Kingston, the hotel surprised me with a complimentary stay. Thanks to Erin and her team for making my experience at the Four Points extra special!