A couple of weeks ago, I picked up some bunches of anemone flowers at the St. Jacobs Market. They were just gorgeous, and they lasted just about a week. I think they would have lasted longer had I changed the water a bit more regularly.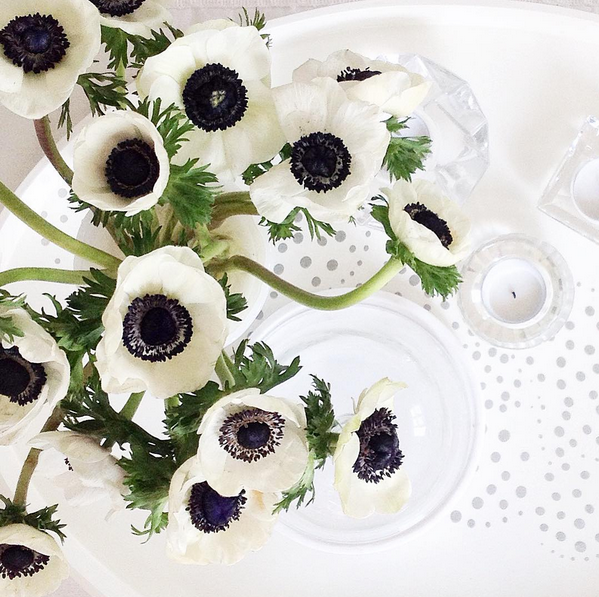 photo by Jordana
A week later, Tim picked up some, too. Don't they look pretty in his photo?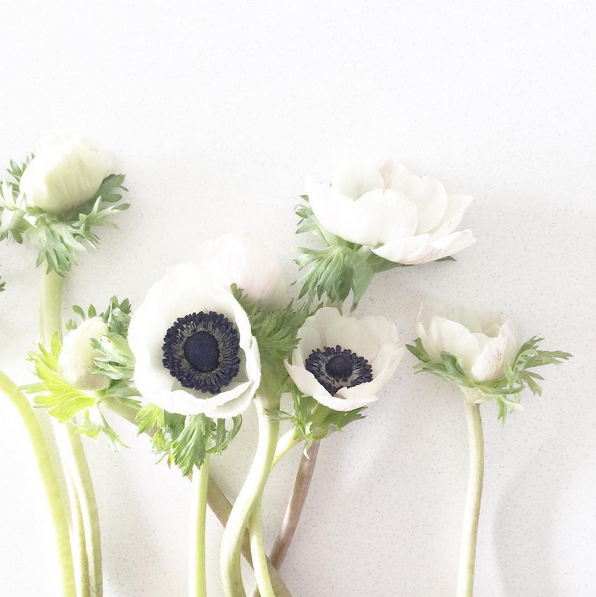 photo by Tim (Design Maze)
I love the curvy stems, and I love the stark contrast between the white petals and black (or is it very dark purple or dark navy?) centre. The anemone is such an interesting bloom, and I don't see it too often, which makes me love it even more!
I think white anemones looks absolutely gorgeous on their own, but adding simple greenery around them also works beautifully.
Ariel Dearie via Design*Sponge
This arrangement from Sullivan Owen is spectacular in my opinion. I adore the inclusion of the roses and seeded eucalyptus.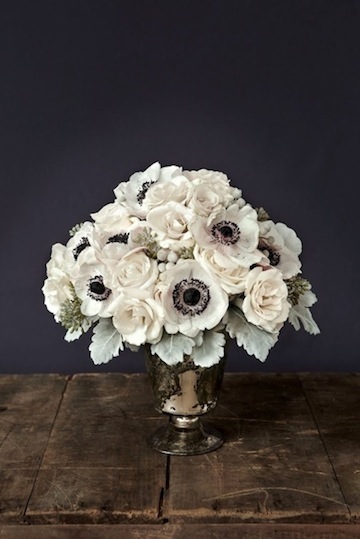 arrangement by Sullivan Owen, photo by Brett Thomas, via Philadelphia Magazine
So, what do you think of the anemone flower? Is it a keeper in your eyes?