Over the years, I've bought several Ikea toys for my nephews and niece. They make the kids happy because they're fun, and they make me happy because of their design details. Their train sets, play kitchen sets, and soft toys are easy-to-give gifts because they're also affordable (well, it is Ikea after all!).
Ikea's newest soft toy collection is rather interesting because the toys were produced from kids' drawings.
First, have a look at the black and white skunk drawing: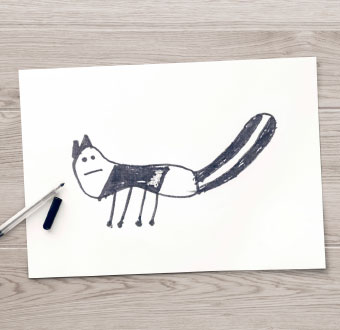 Now, see how it was transformed into a soft toy: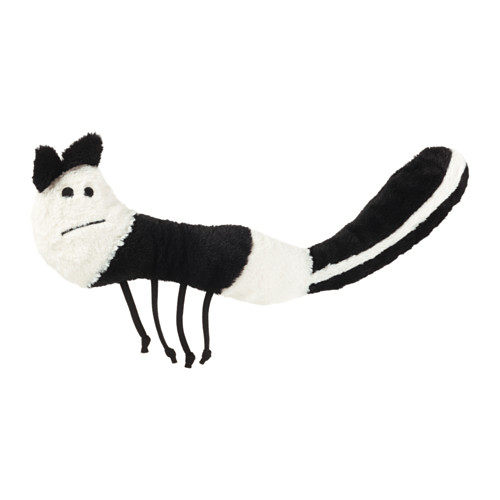 Sagoskatt soft toy skunk, $2.99, Ikea
Cute, right?
This pink bird also put a smile on my face.
Until December 26th, the Ikea Foundation will donate $1 from every soft toy to children's education. Learn more here.