Have you ever had a dining experience that renders you speechless? And if you're like me – someone who loves words, writing, and language – such an experience becomes that much more remarkable.
Last week, as an early celebratory treat at Langdon Hall, I was fortunate to enjoy Chef Jason Bangerter's tasting menu. It was heavenly. Ten beautiful, dramatic, and delicious courses served over the period of several hours made for an incredibly memorable evening.
Let me take you through a bit of the experience today, since I love a good walk down memory lane. (And I love Langdon Hall, as you must know by now, too!)
The tasting menu started off with a terrine (kind of like a paté) served on a pig's skull. Yes, a pig skull. I realize this could be disturbing to some people, but it wasn't for me. It was wild.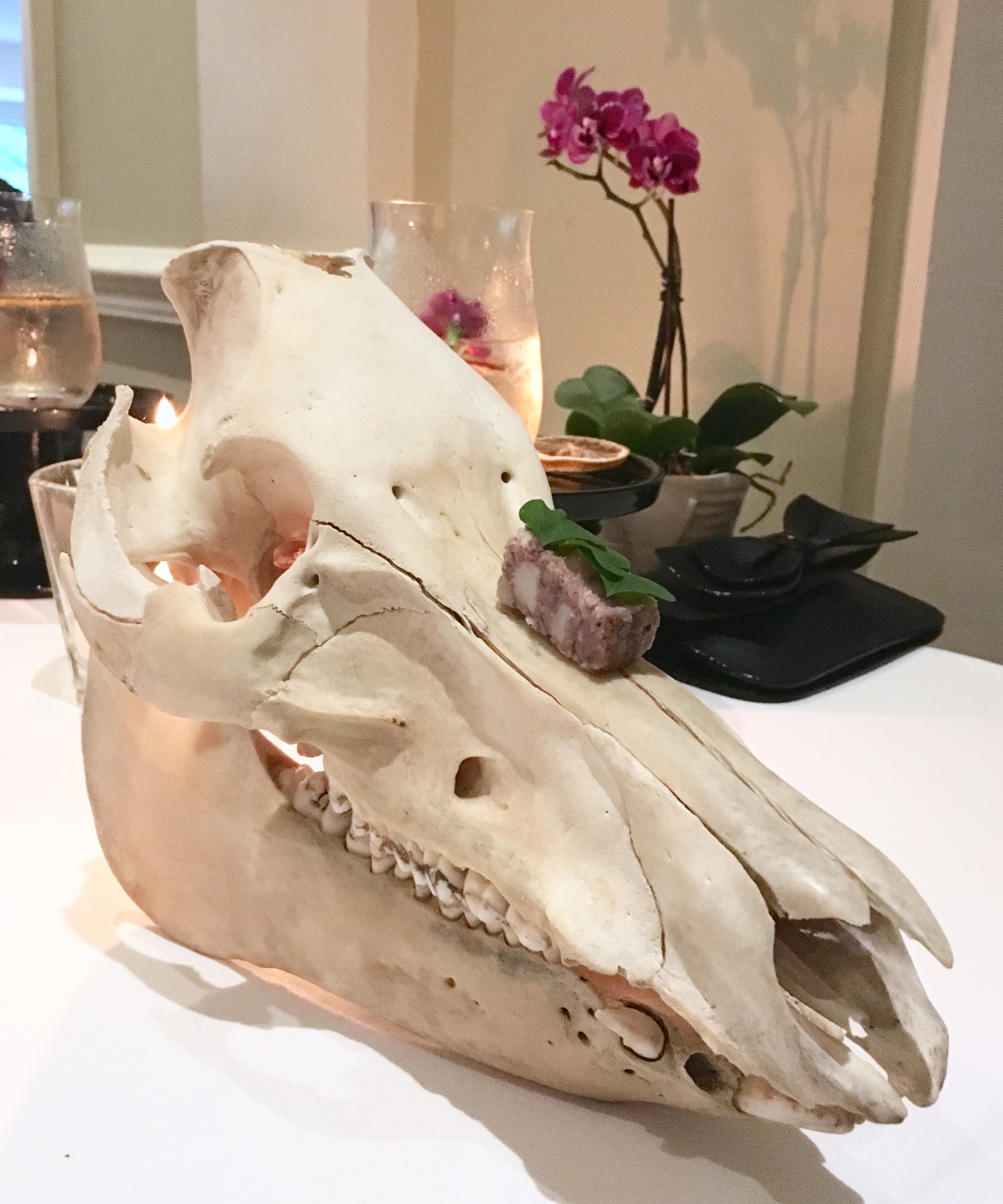 Next up was a crispy sunflower root. Inside was a purée of seeds, summer truffle, and thyme.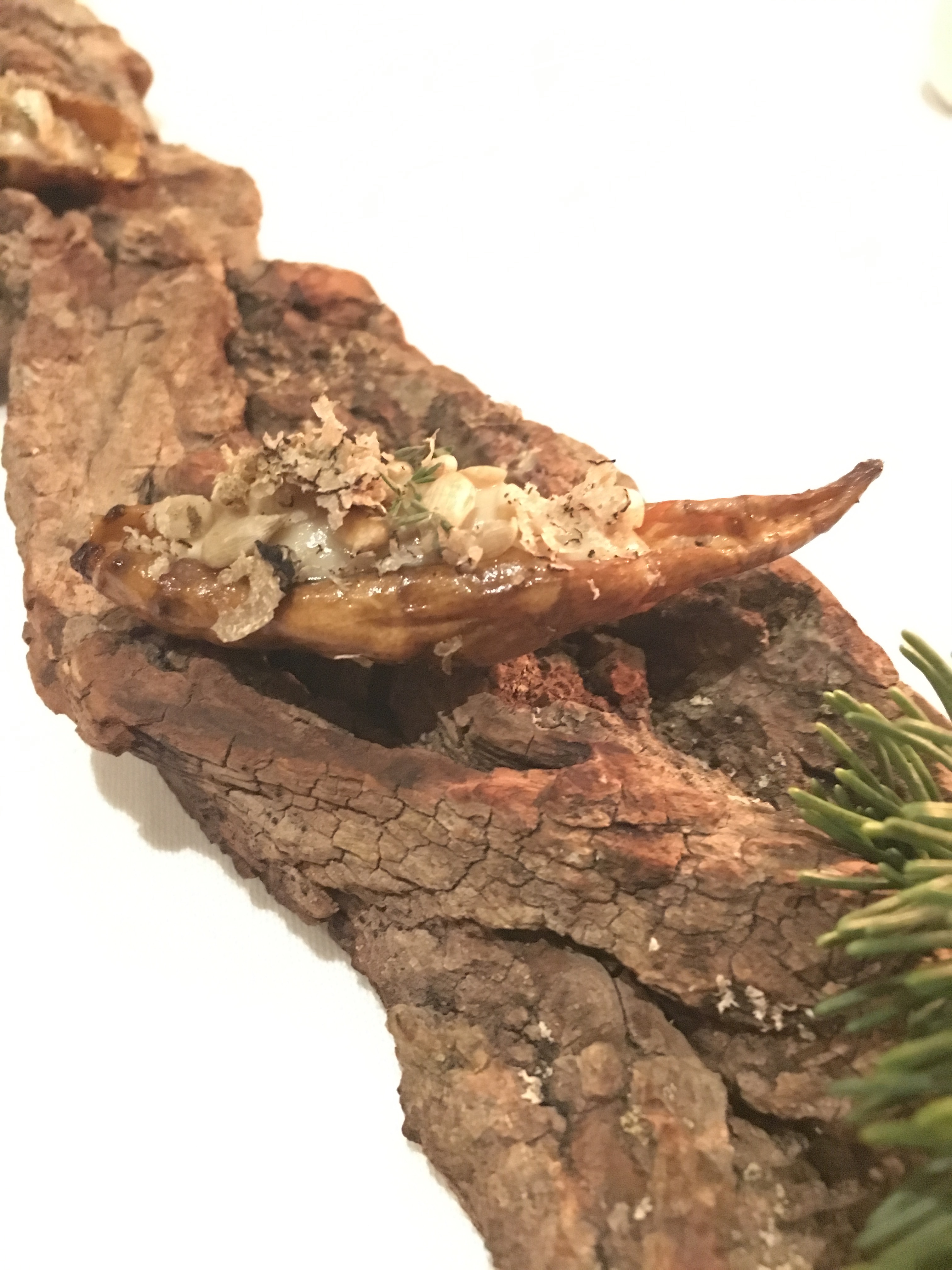 Then came the caviar. This was paired with a deviled egg, brioche, and crème fraiche.
The presentation of the sea scallop was beautiful. The scallop was in its own shell, surrounded by a backing of "trees." Then water was poured into the bowl, producing a beautiful smokey mist. Gorgeous. (Note: Simply B's photo captures this dish beautifully.)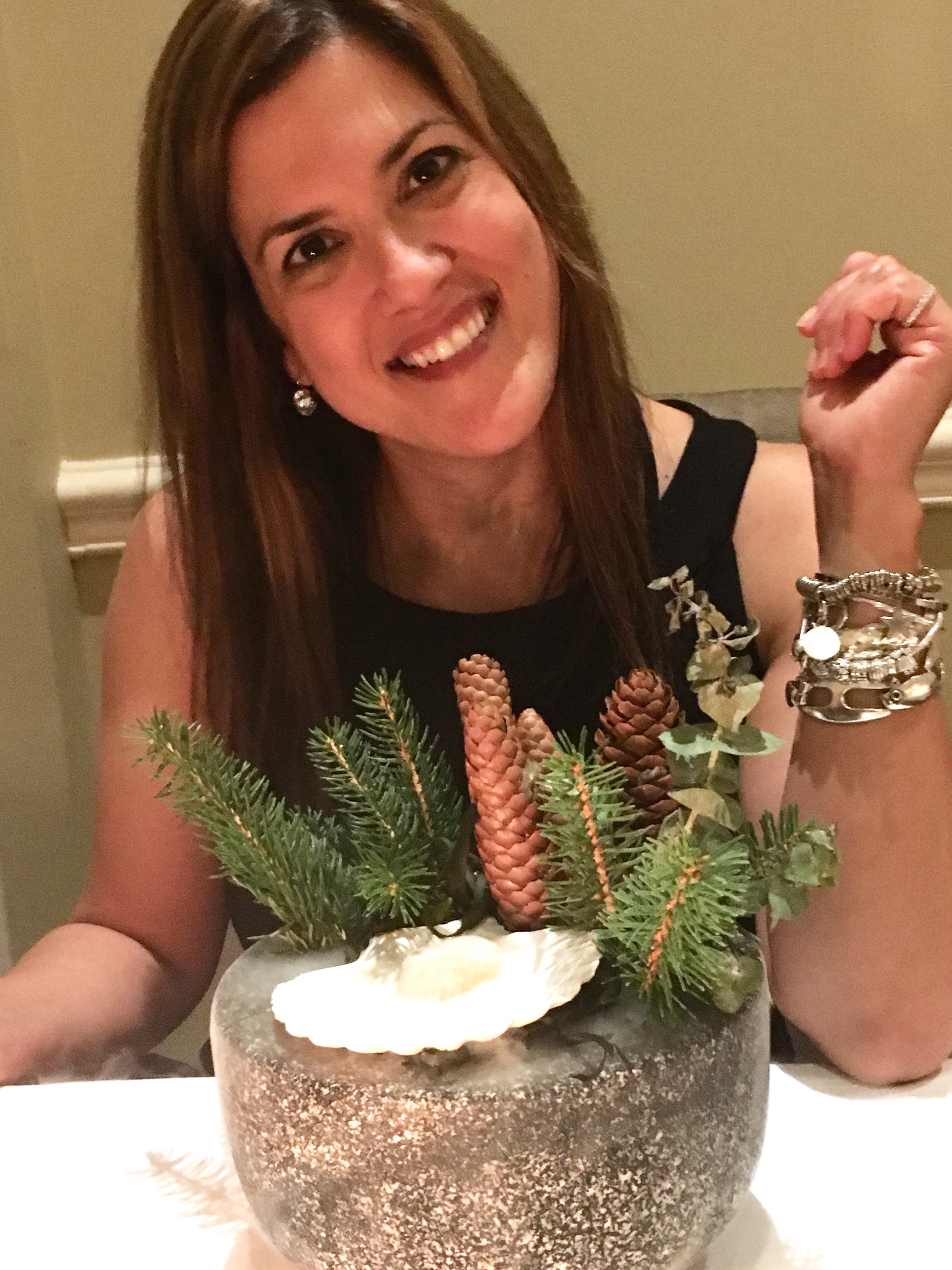 The asparagus with a lemon verbena sauce came next. Veggies have never looked so pretty in my own home!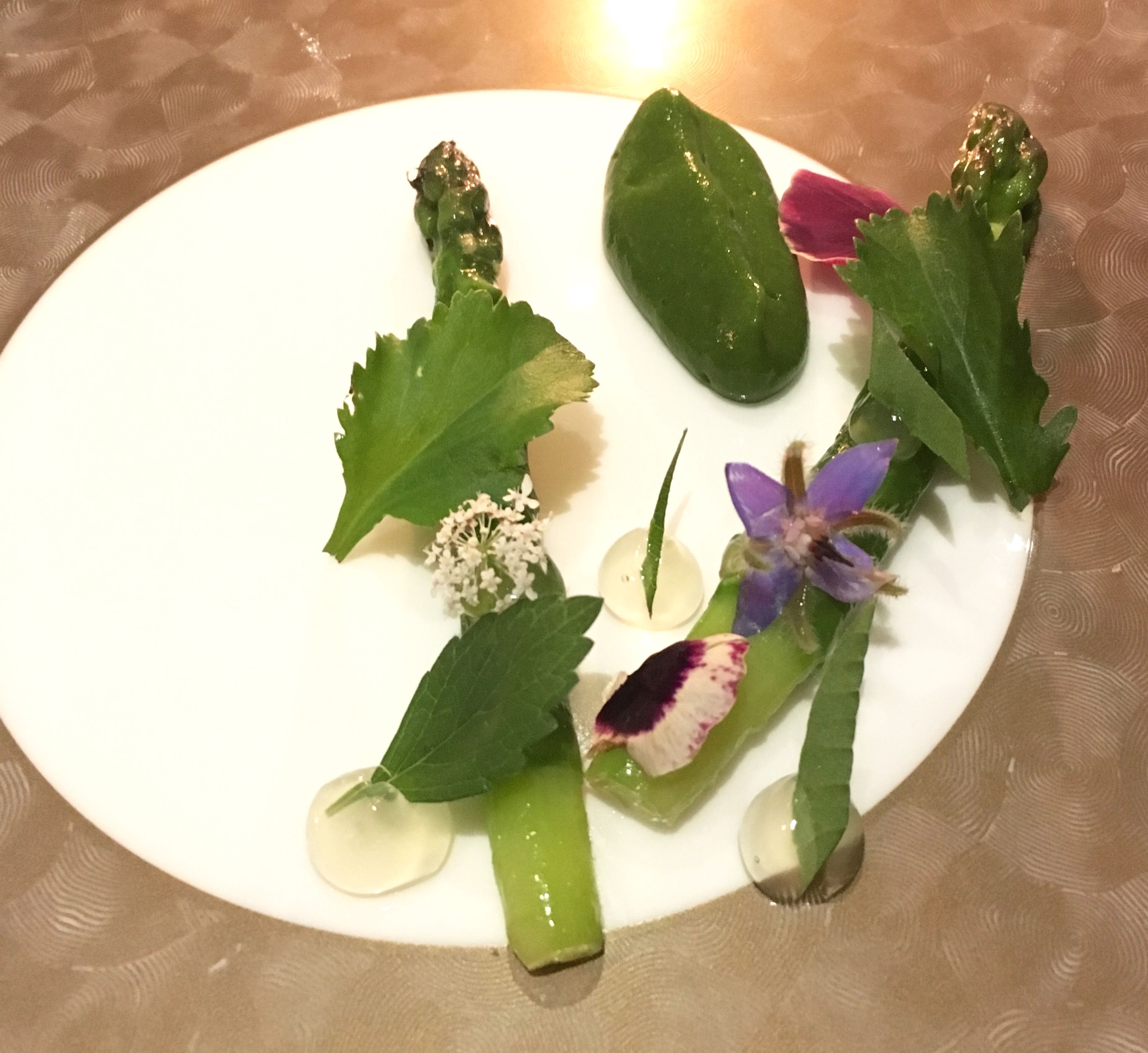 Next came the fried pork belly with rhubarb and rhubarb sauce. I loved the combination of sweet and tart of this dish. Along with the sunflower root and scallop, this was one of my favourites of the menu.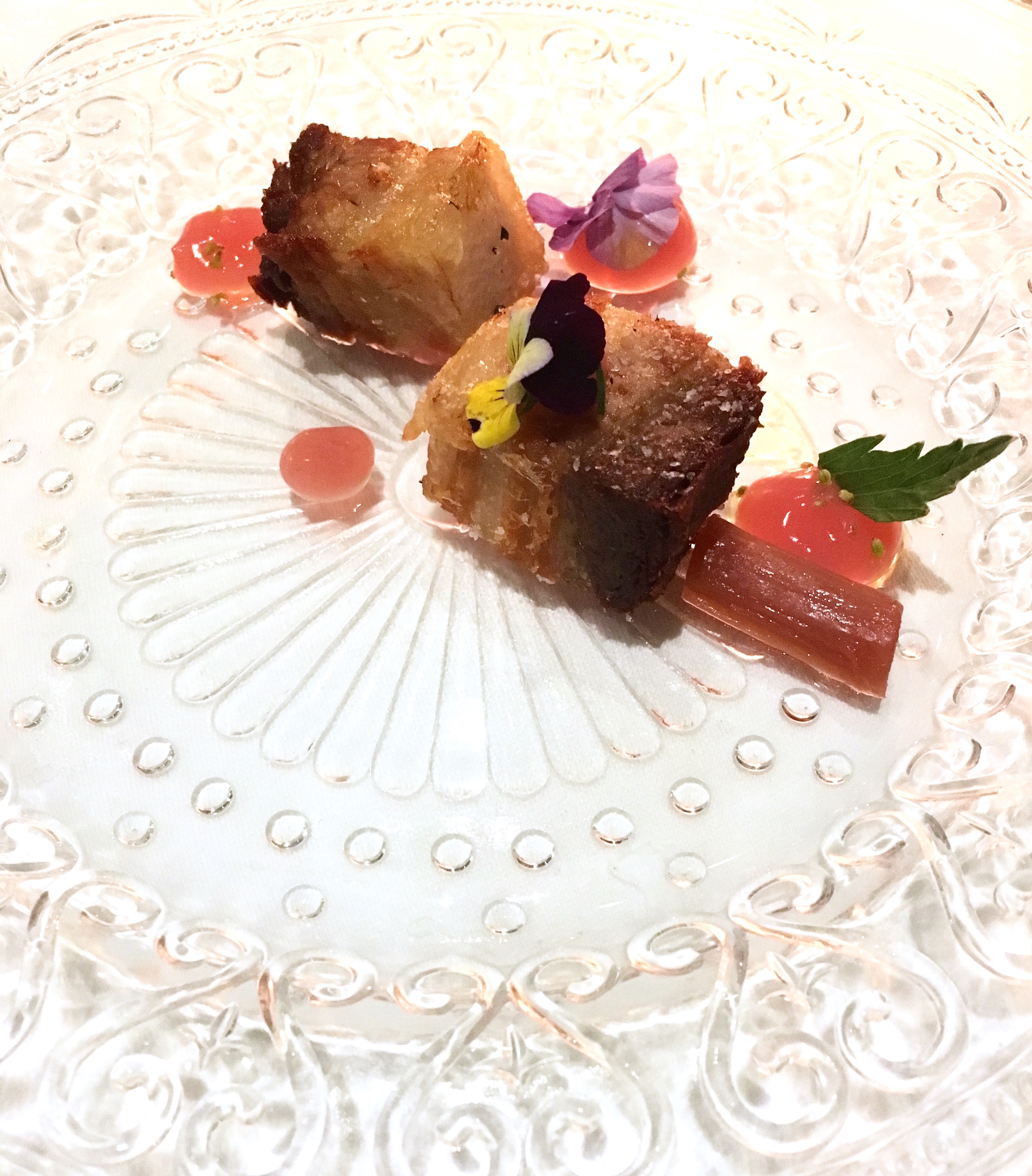 The lovely hen mousse came next. The creamy mousse was paired with morels.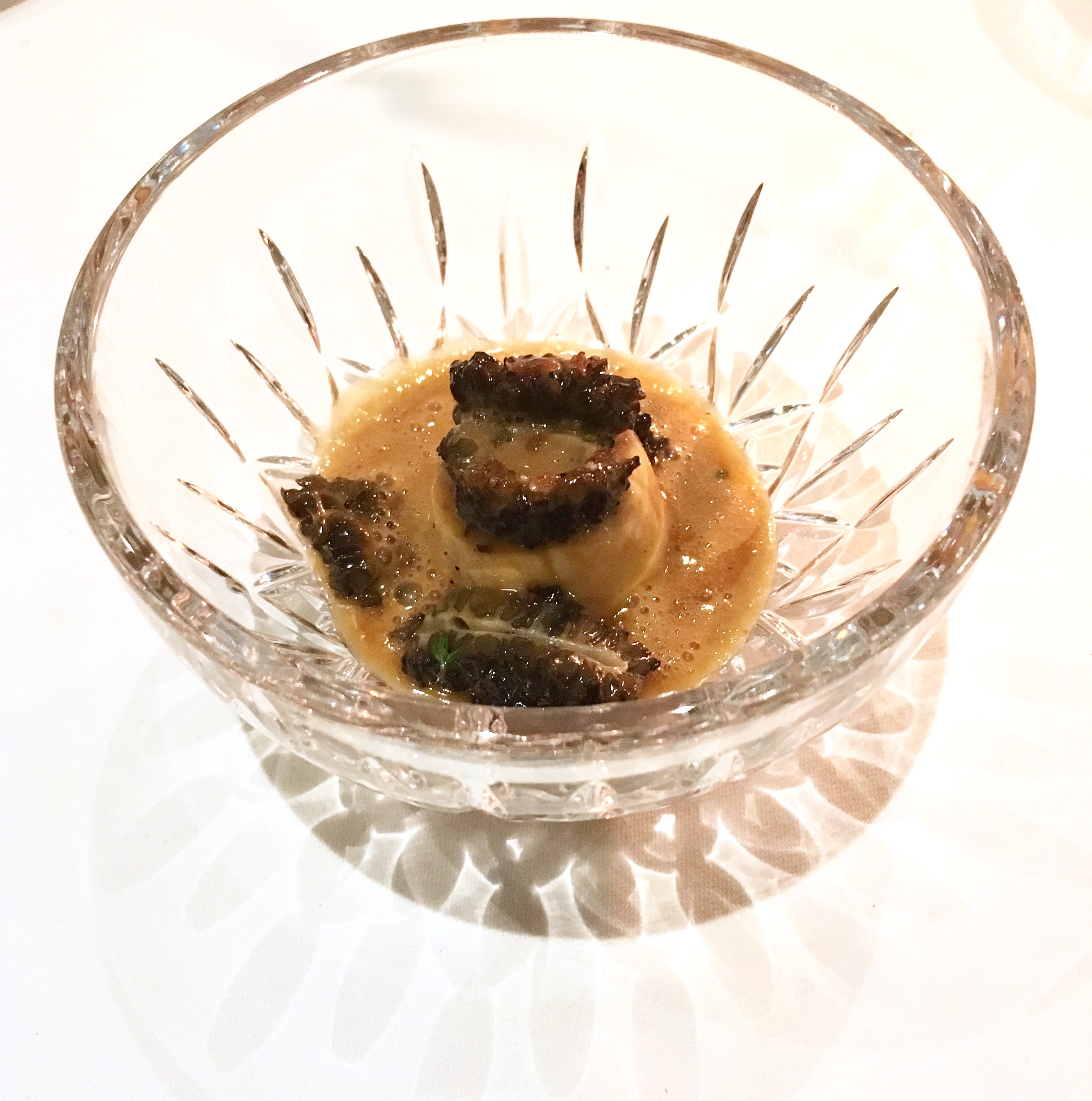 Veal with peas and truffles was the final main course on the tasting menu.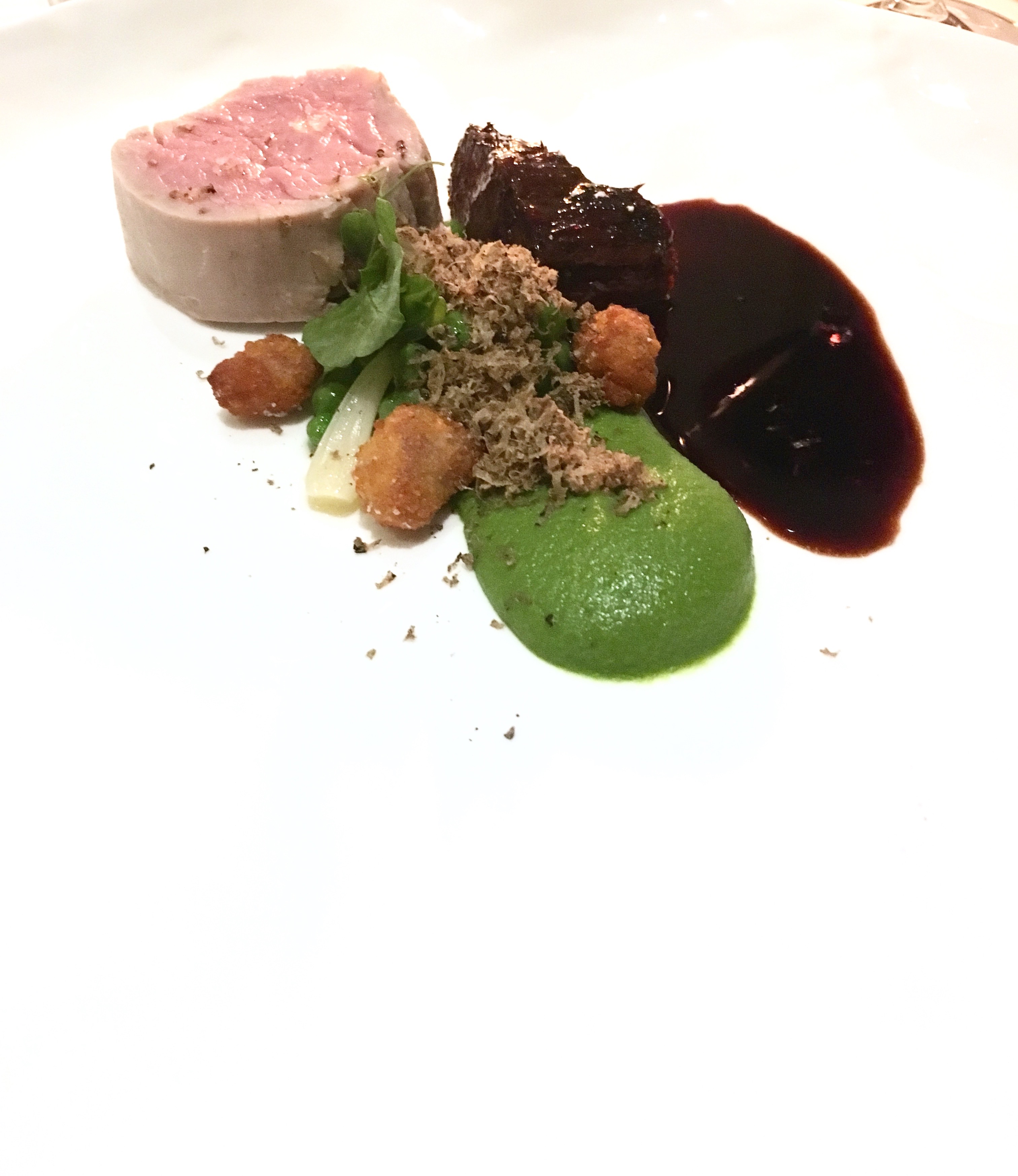 As a palate cleanser, we were served orange and rum ice cream (aka The Creamsicle), which was topped with marigold.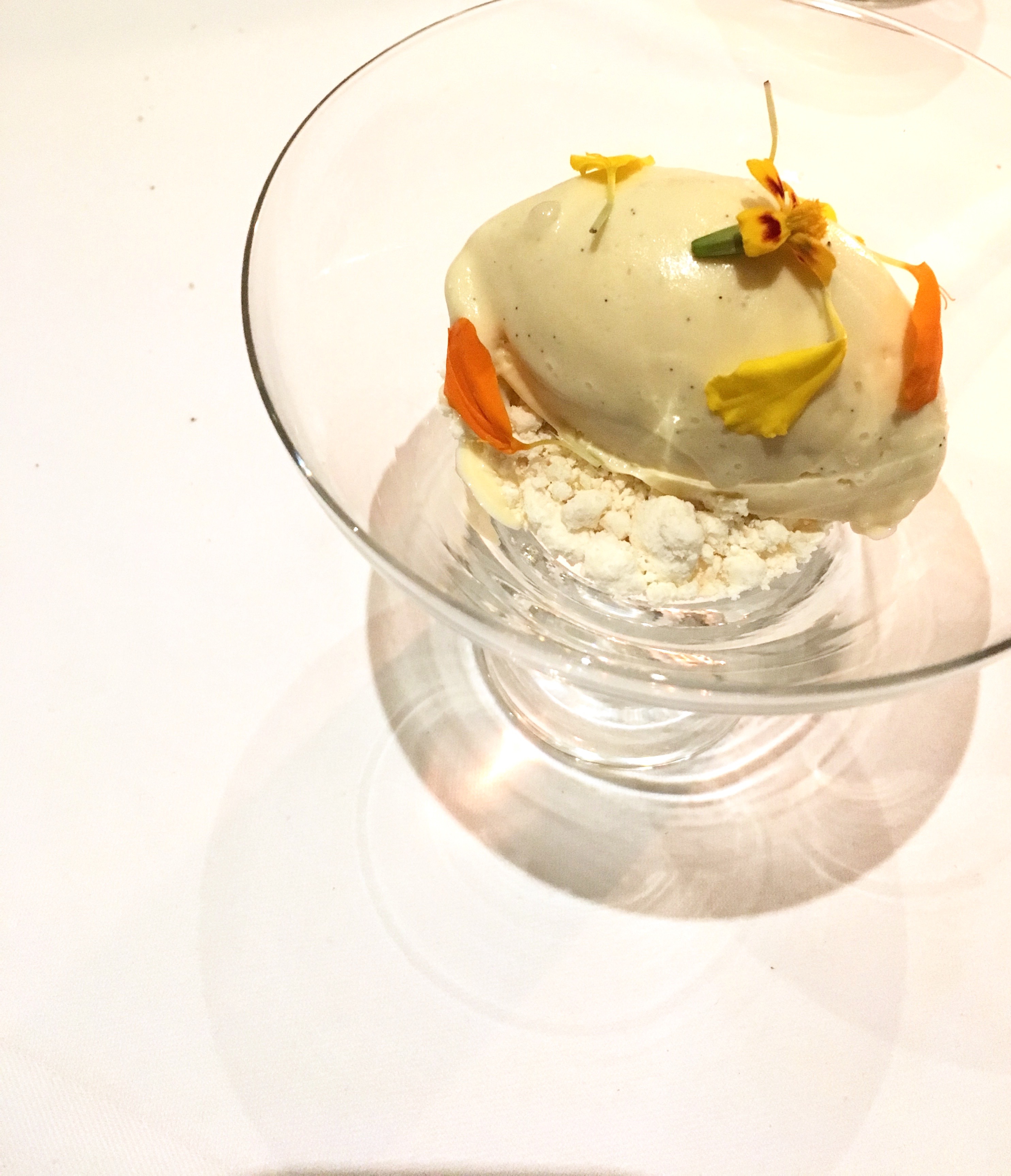 For dessert (my fave!), we had Langdon Hall's signature milk chocolate with caramelized butter croissant, Ontario black walnuts, and wild blueberries. Divine.
And because one dessert is never enough, the meal ended with a mignardise (a final sweet treat).
Amazing, right? Oh, the flavours and the presentation of each dish was amazing. Truly memorable.
I know the attention is on the food in the post, but there's much more to it at Langdon Hall. As you've read here before, the service is top notch, and the decor is beautiful. I absolutely enjoy speaking with the Langdon Hall staff. Everyone I have met over the years is genuinely interested in what they do and the contributions they make to guests' experiences.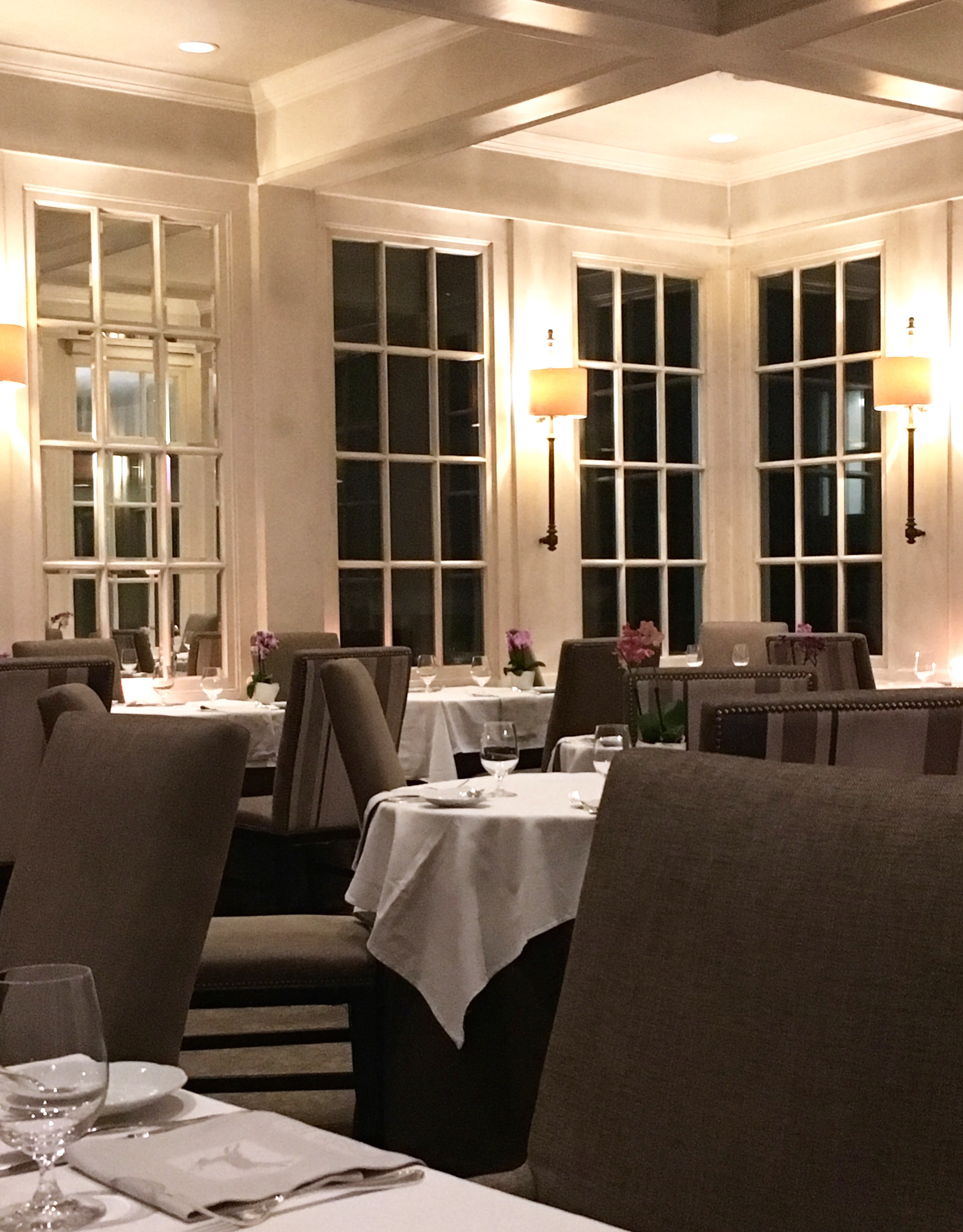 Even on a very busy evening, Chef Jason Bangerter comes out of the kitchen to greet his guests and to ensure everyone is enjoying his creations. It was also a pleasure to meet Sous Chef Steffen. I know I'm not the only one who appreciates Chef's creativity and his love of local flavours.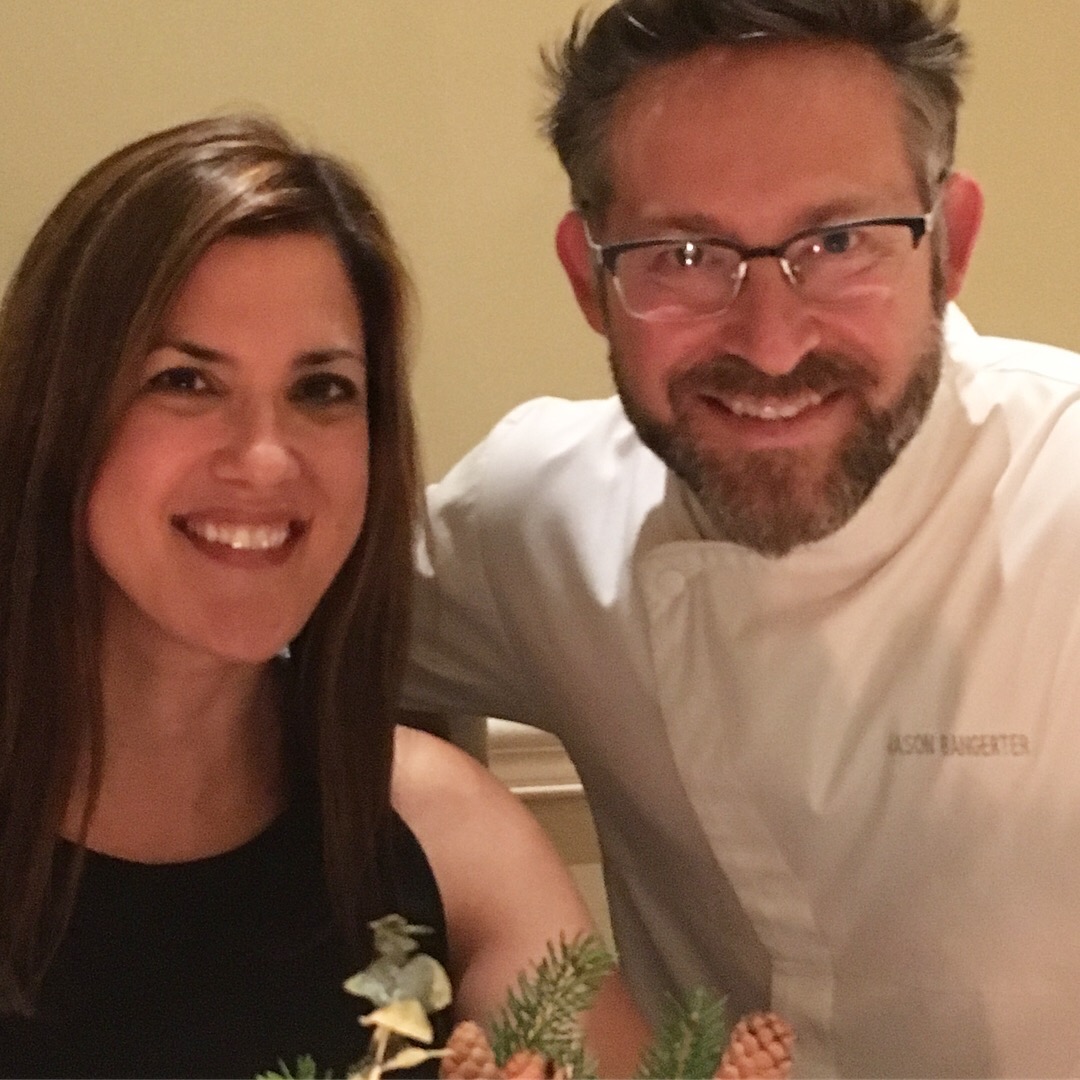 Many thanks to the following Langdon Hall crew for making our evening special: Chef Jason Bangerter, Sous Chef Stefan, Greg, Evan, and J.J. Thanks to Anna, too, who always makes me feel like a part of the LH family.