After reading about Erica Cook's (of Moth Design) stay at the Fairmont Palliser over the holidays, I knew that I wanted to make a visit while I was in Calgary.
One of the highlights of my trip to Calgary was enjoying afternoon tea at the luxurious Fairmont Palliser. The hotel had a special tea service to celebrate the Queen's 90th birthday.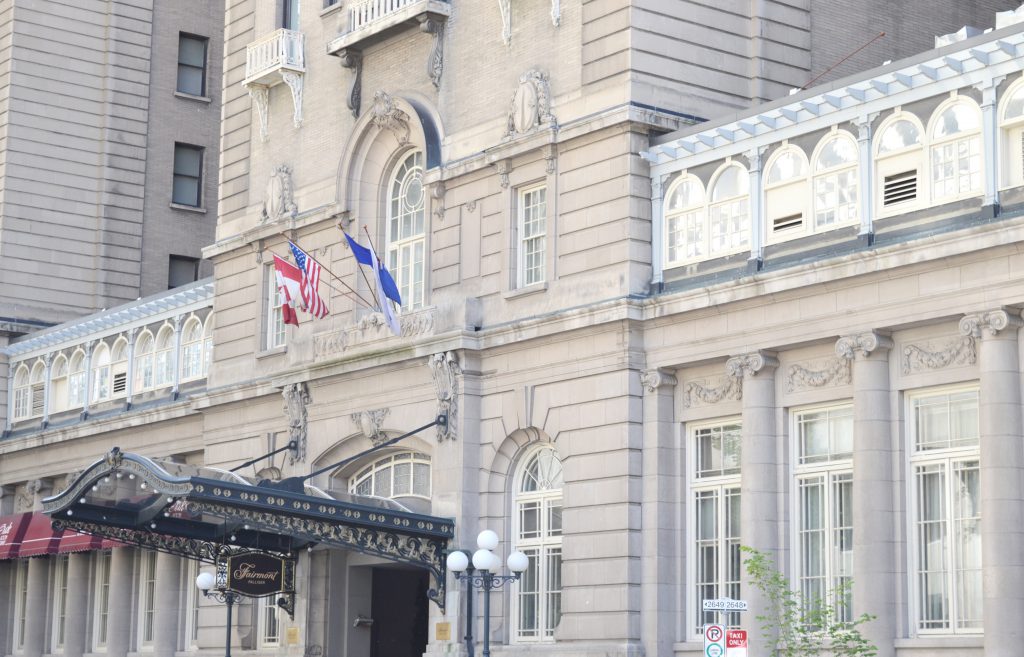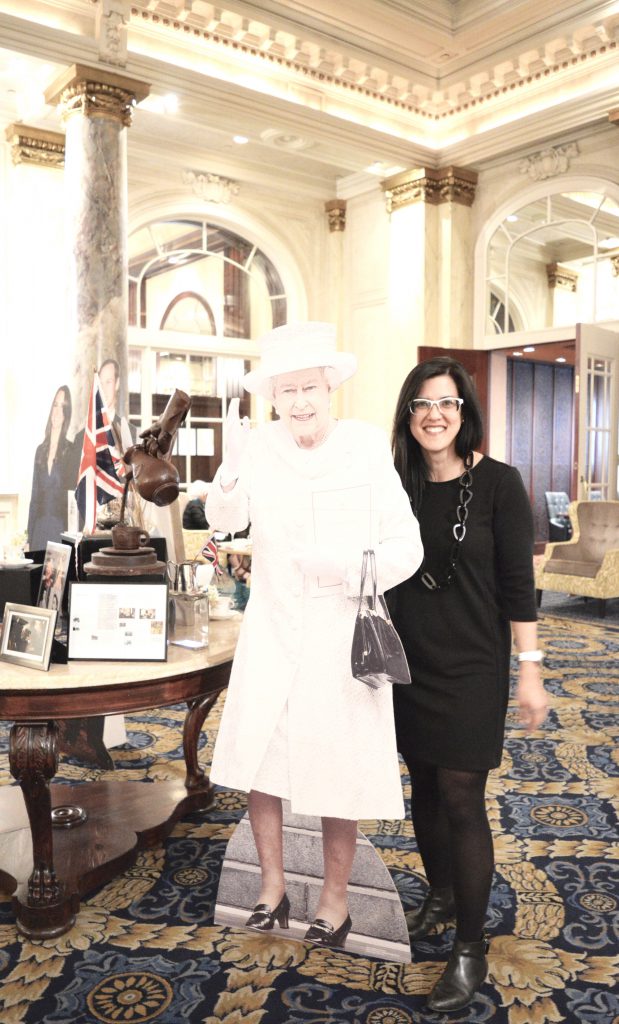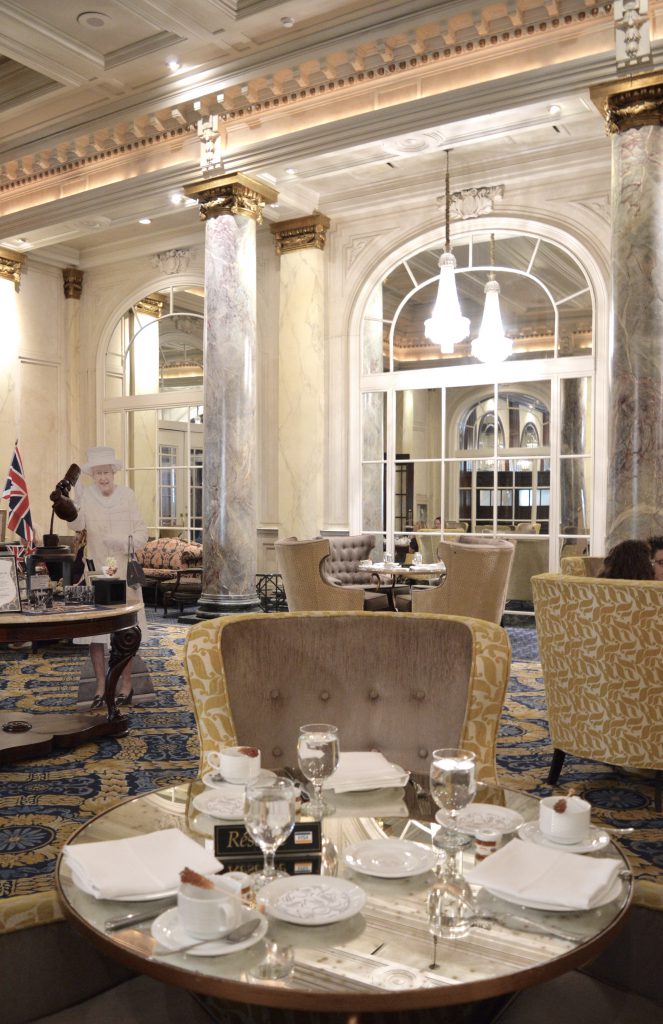 I opted for a tea with bergamot because I love its flavour and fragrance.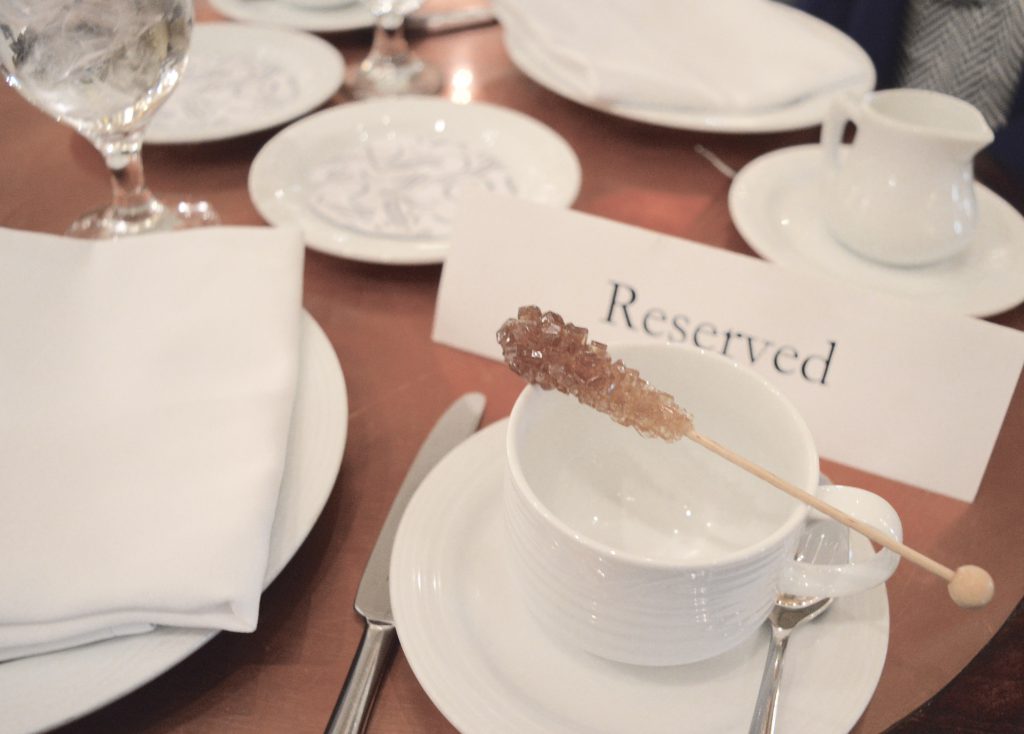 Tea time began with a martini glass filled with berries and devonshire cream.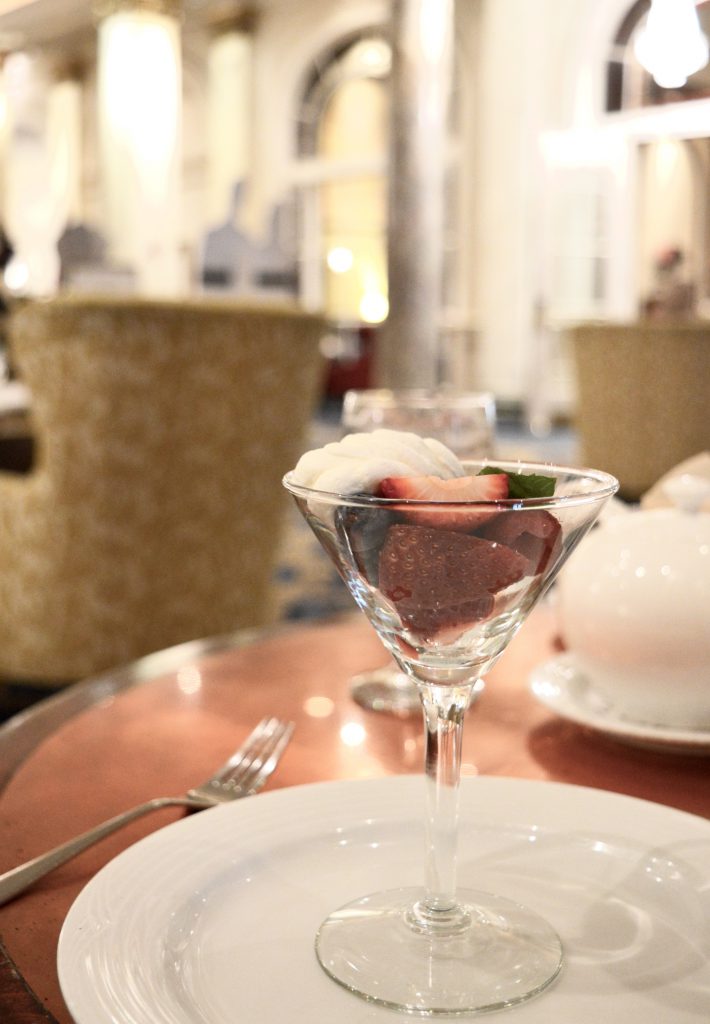 The tiered cake stand that our friendly server brought out included a selection of scones and jams (including Saskatoon berry jam). The middle layer of bites included an open-faced cucumber sandwich, a deviled egg, a salmon roll, and a curried chicken sandwich. My favourite of this bunch was definitely the salmon roll, followed by the curried chicken.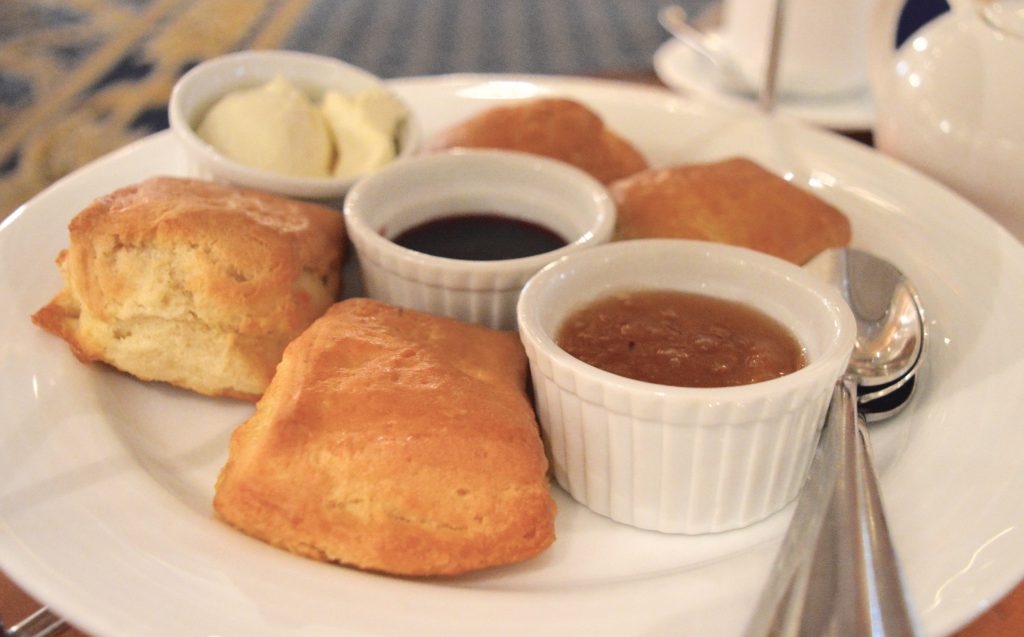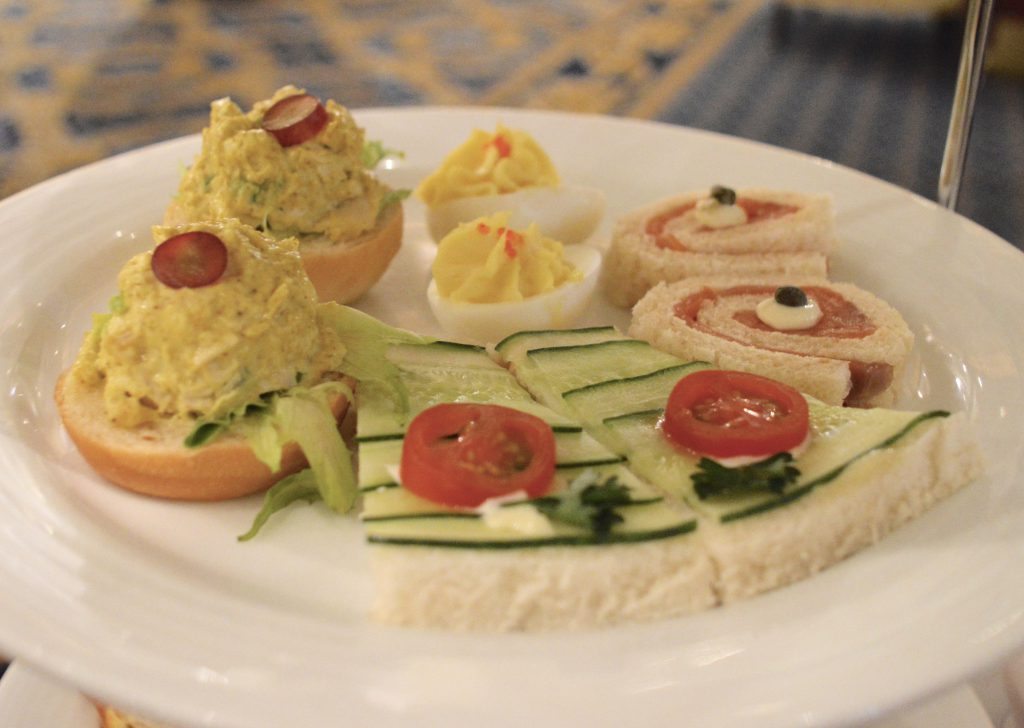 The top tier was the one that I wanted to dig into first (but I didn't) since I have such a sweet tooth! I began with the trifle in the sweet glass container. While I did want to eat more while I was there, I got the rest packed up and enjoyed them the next day. The strawberry cake was my favourite dessert of the bunch.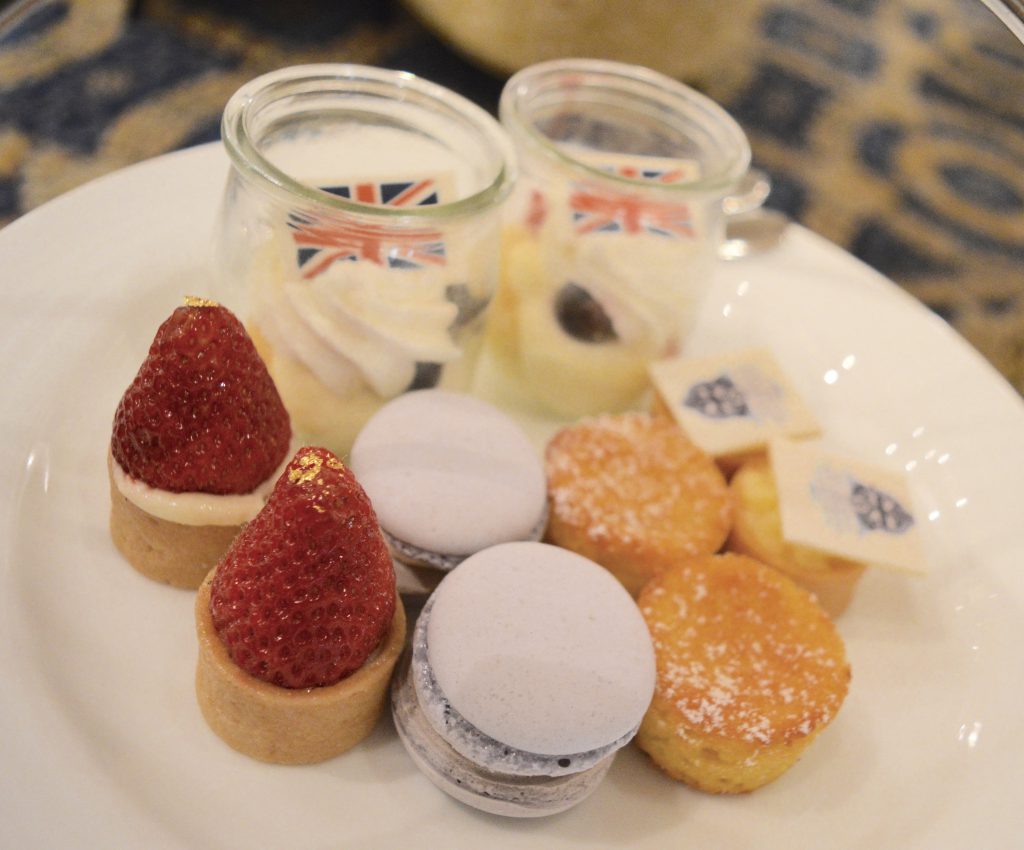 Besides the deliciousness and the experience of enjoying the Fairmont Palliser's afternoon tea, I couldn't help but explore a bit more of the hotel. As one would expect of any Fairmont hotel, the details were superb and the architecture was classic. Just look at this stunning chandelier.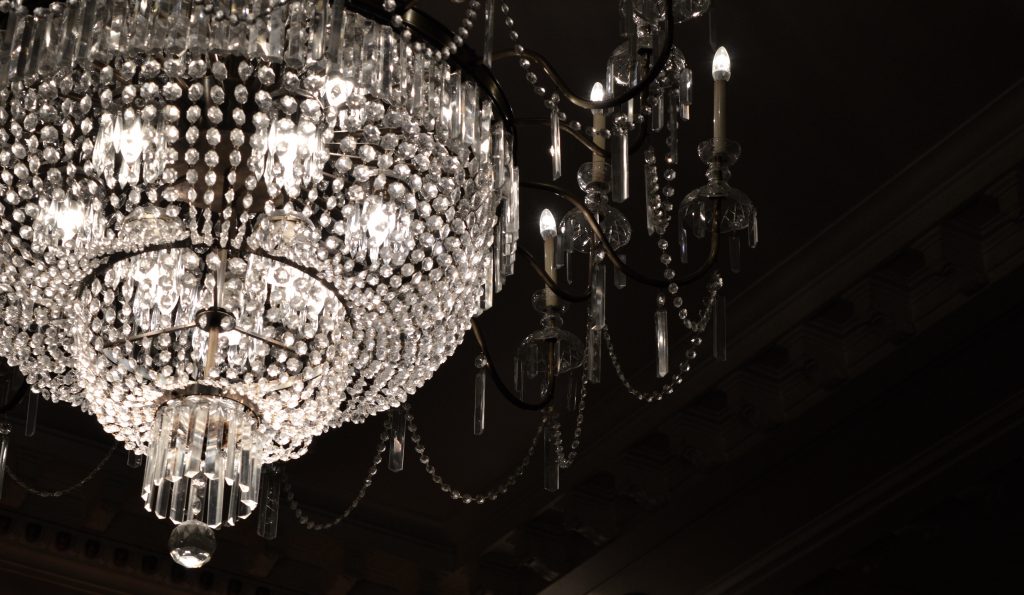 The Fairmont Palliser's Afternoon Tea was definitely a special break from my work week in Calgary, and when I make it back to the city, I'll definitely take another trip to this pretty hotel.
Many thanks to Jacqueline and the Fairmont Palliser for sponsoring this post. All opinions and photographs are my own.