I have been using a version of a belt bag/waist pack/hip pack/fanny pack/bum bag for years for walking and jogging. Most of the versions I've owned over the years have been in the athletic realm, but more recently, I invested in this stylish belt bag (if you'd even think to consider belt bags stylish!) from Toronto-based Ela. I've used it on walks when I need something that's big enough to fit more than my keys and ID and when I want to do hands-free errands like grocery shopping. Overall, I'm a fan of any version of the belt bag.
Here are 10 belt bags at various price points that you might consider if this is a spring bag (and look) you'd like to invest in (Note that many of these come in multiple colours).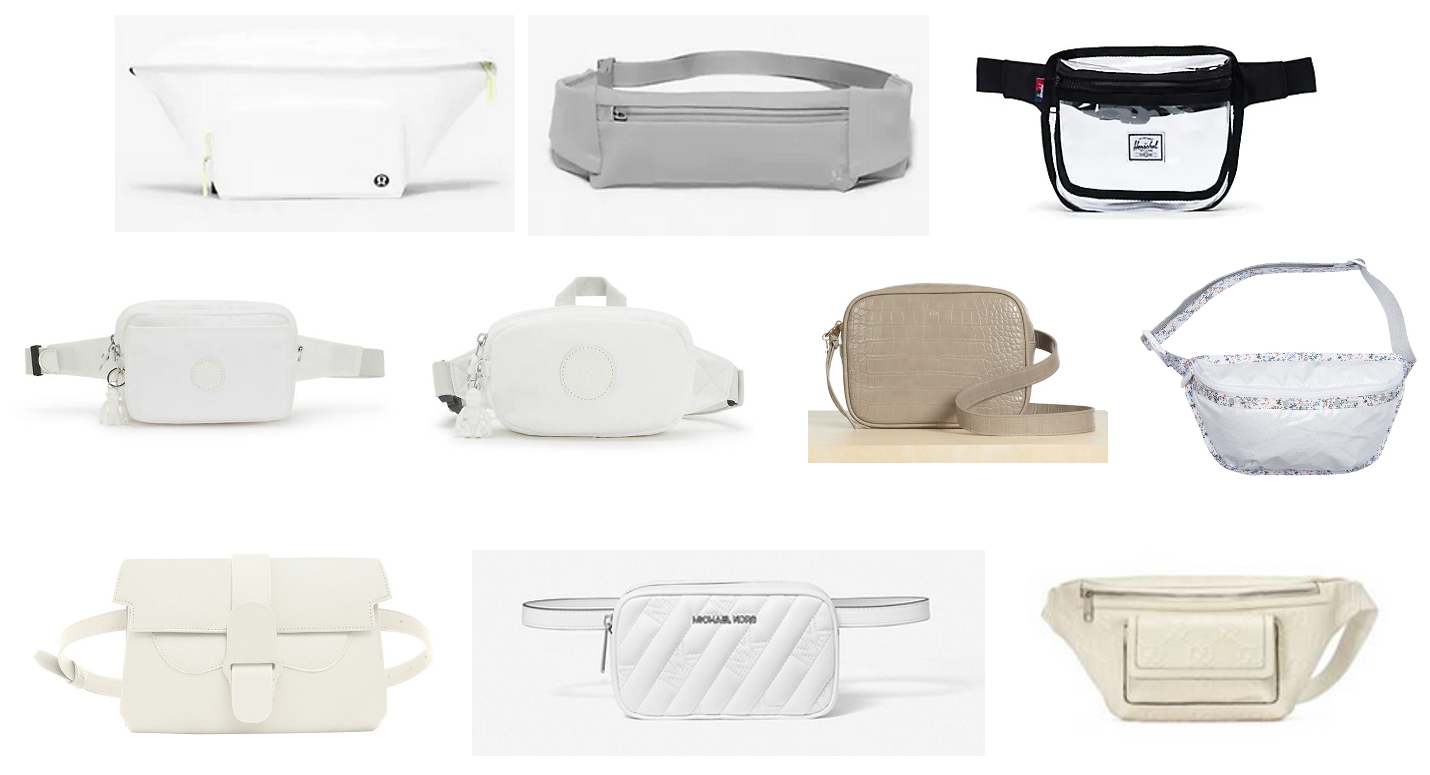 Thanks to J.M. for suggesting this post.