I am so excited about today. Why? Because I'm doing nothing. I'm just hanging out at home and catching up on life. I've had a busy fall (as per usual because of my work schedule), and while I'm grateful that I have friends and family who plan awesome events, dinners, parties, and outings, every so often, I need space. My space. To feel organized. To clean my house. To make a real meal. To spend time being lazy. Today is the day.
1.Music. I'm still a big fan of Lizzo. Here she is doing a music challenge with Elle magazine.
2. Living. Looking for a few ideas to increase your sustainable living ways? Read this.
3. Decor. If you're looking to know about the best white paint colours, read Jacquelyn's post.
4. Pet. I got a fish this week. I almost wrote that I got a dog. But, it's a fish. A fancy betta fish. It's not white, and I'm perfectly okay with that. Its colouring is lovely. Right now, his name is JC. The dog decision is on hold for a while until I figure out my allergy issues. Sigh. For now, if you need a dog sitter, let me know.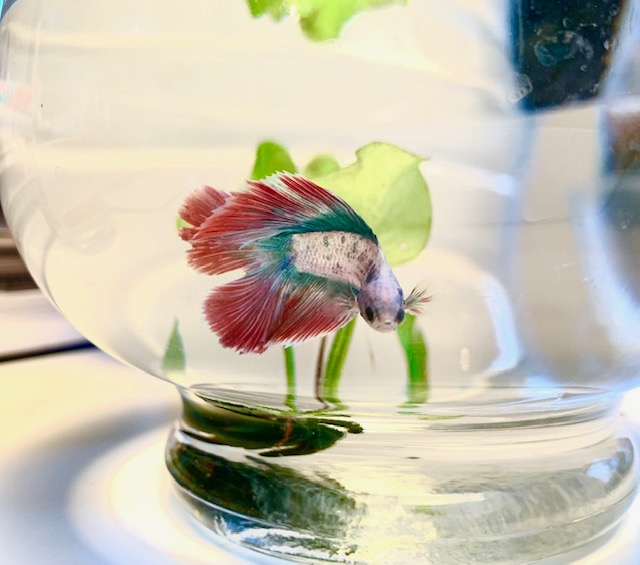 5. Charity. One of the events that I attended last week was Daniela's fundraiser for the Princess Margaret Cancer Foundation; the event raised $14,000 for the foundation, which is absolutely amazing! Congrats, Daniela!
6. Books. I finished Margaret Atwood's The Blind Assassin. I didn't love it. It was long. I wasn't fully engaged. It was the first Margaret Atwood book I have ever read. I'm open to reading others. Any recommendations (besides Handmaid's Tale and The Testaments)?
I started Colson Whitehead's Sag Harbour this week. I'm only a few chapters in, but I'm liking it so far.
7. Waterloo. Last night, I attended the Arts Awards Waterloo Region to recognize artists in our region. I amazed by people's creativity. And I'm so glad there's a strong community of people who support the arts.
8. Food. When the weather turned cold, I picked all the green cherry tomatoes that were still growing in my garden, and I put them in a bag. I'm happy to report that they all turned red. I am roasting them now, and my kitchen is smelling so good.
I hope you have a great Saturday doing whatever is that you love and need to do!