I was in Detroit, Michigan for a conference last week, and I want to use today's Two for Tuesday post to share two very different sides of the city. These are some of my observations of Detroit from the my 3-day stay.
Within minutes of arriving into the city (yes, even downtown), I noticed the gritty, abandoned, and destroyed side of Detroit. I saw homes and business boarded up with plywood slabs. I saw people living on the streets and begging for money and food. I saw questionable and potentially dangerous or illegal behaviour. I saw many, many empty streets.
I have traveled around the world, but some parts of Detroit made me feel more uneasy than anywhere I have ever traveled. In 2019, it was ranked the second most dangerous city in America (learn more here), so I guess my safety radar was right. I drove around with my car doors locked. I wasn't fearful, but I was cautious. I was alert. As a single, female traveler, I am constantly aware of my surroundings. In Detroit, I was extra aware. There may have been absolutely nothing unsafe about the empty streets with boarded-up houses, but I wasn't confident about this. Empty streets and the unknown – even in daylight hours – can be eerie. Some people have asked me why I drove around these parts of the city. Really, you can't avoid them. Oh, and I was very curious.
I went to the Heidelberg Project, and I was fascinated by the outdoor art and dedication of the community's artist, but I also didn't linger around. While there was plenty of colourful paintings and sculptures, when I was there (mid-afternoon), the streets were void of people – except for one car that seemed to be a location for deal making (use your imagination). I didn't want to feel uncomfortable, but I did. The quiet, empty vibe didn't prevent me from venturing outside the city's core, but it didn't entice me to stay for very long.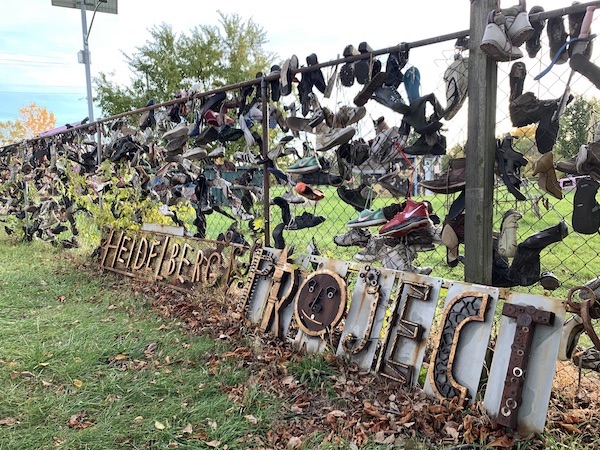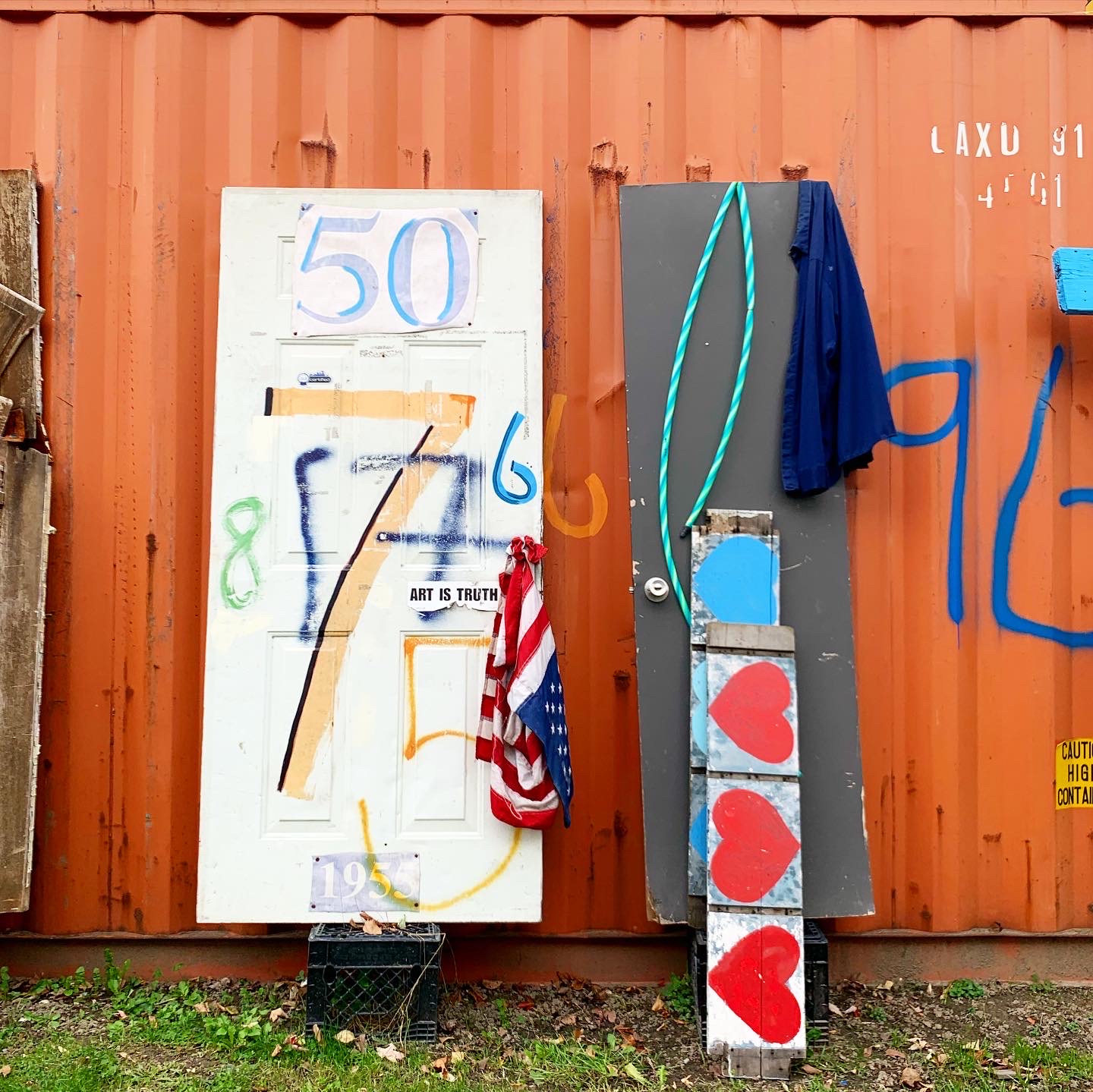 I drove out to the Packard Automotive Plant – the largest abandoned factory in the world. Why? Because I was curious. The area and the massive, abandoned buildings made me sad. It made me think a lot about Detroit of the past – booming, wealthy, bustling, hard-working. Gone. Gone. Gone. The area was deserted. It was eerie. Again, I didn't feel the need to explore. (Or get out of my car.)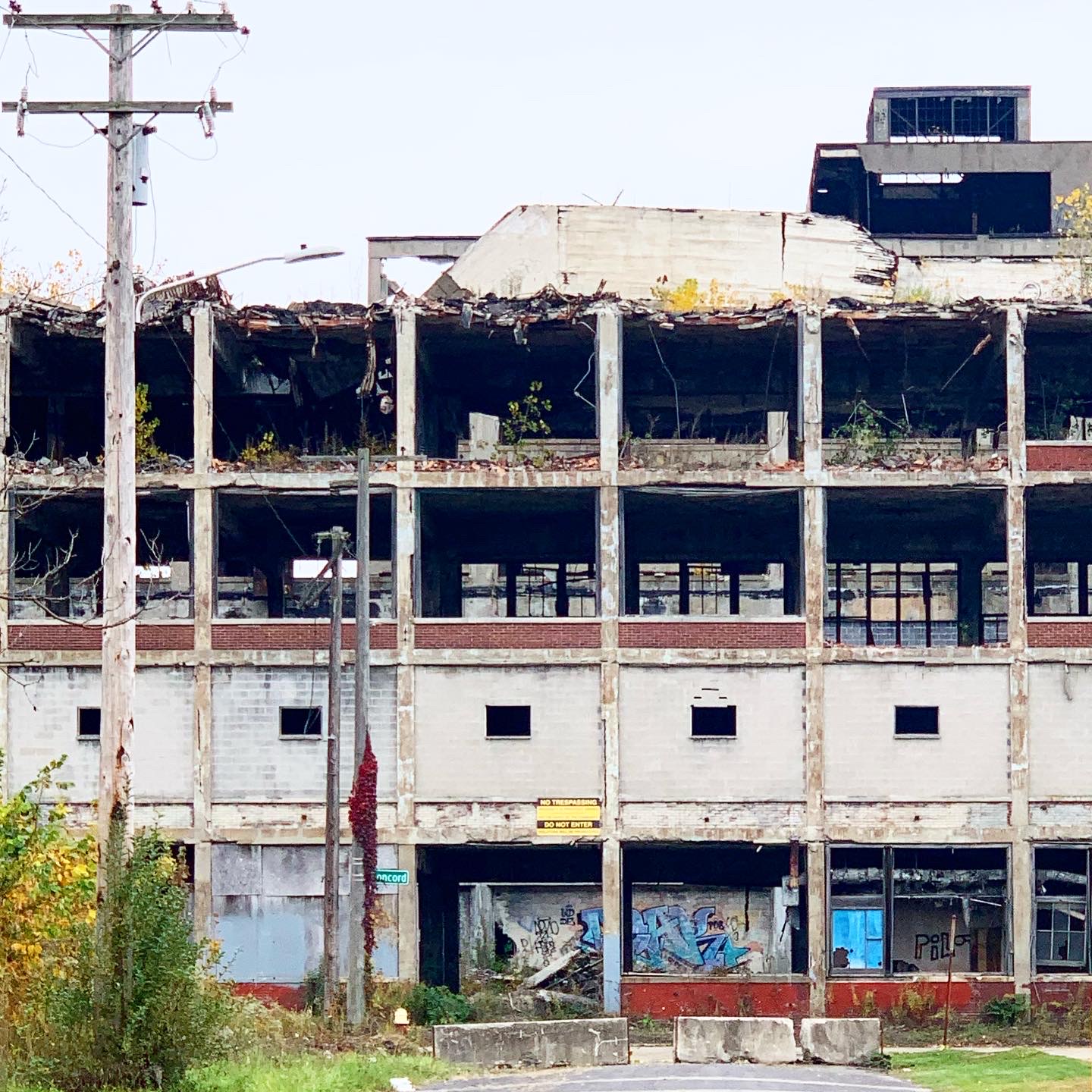 The number of abandoned buildings overwhelmed me. The buildings hold so many stories of change, enjoyment, and hope. Now? They're left to crumble.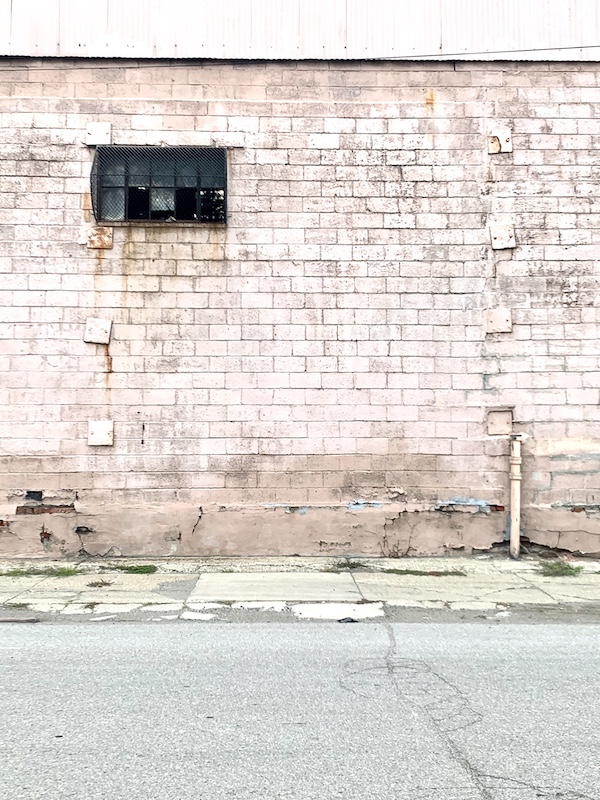 On the way out of the city, I needed to fill up my car with gas. I can't tell you how many gas stations I passed because my gut was telling me not to stop. Maybe I was paranoid. Maybe I was over reacting. But I learned quickly that Detroit changes from one street to the next. Once I was out of the core, I couldn't be certain if I was in a "safe" district. (I only came across this article about district safety once I was back in Canada.)
On the other side of the spectrum is another Detroit. This Detroit is vibrant, colourful, artistic, and dynamic. The people are welcoming and friendly. In the downtown core, the buildings are renovated and occupied by great hotels, restaurants, and shops.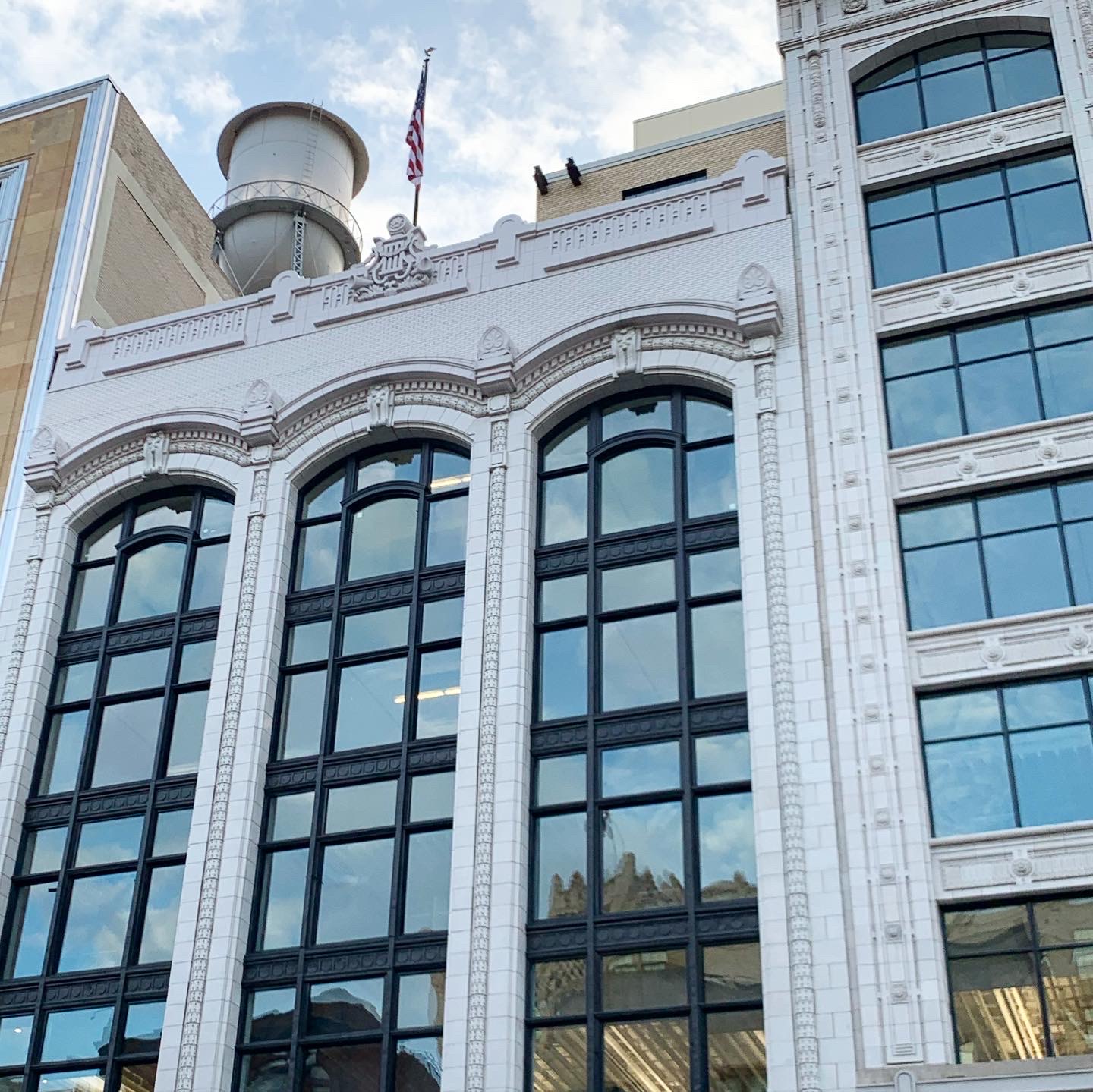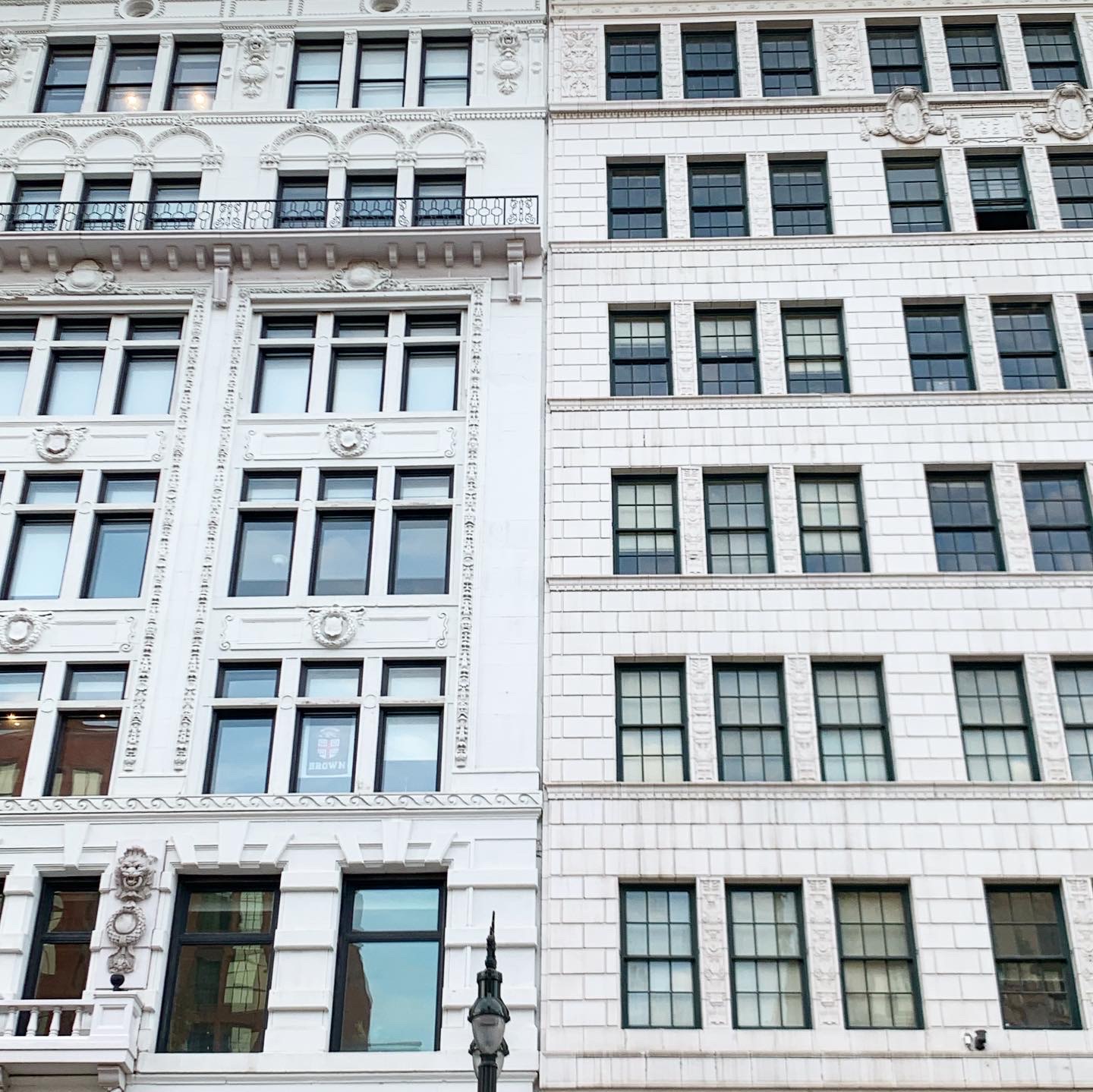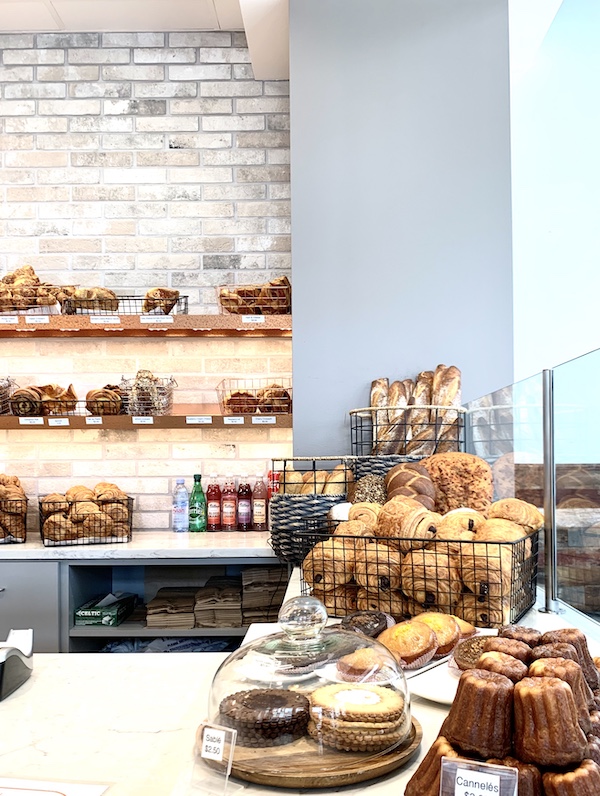 Over in Corktown, the vibe is artsy, edgy, and vintage. On the Eastern Market side, crowds of people gather at the Saturday market. Colourful (and monochromatic ones, too) wall murals are everywhere.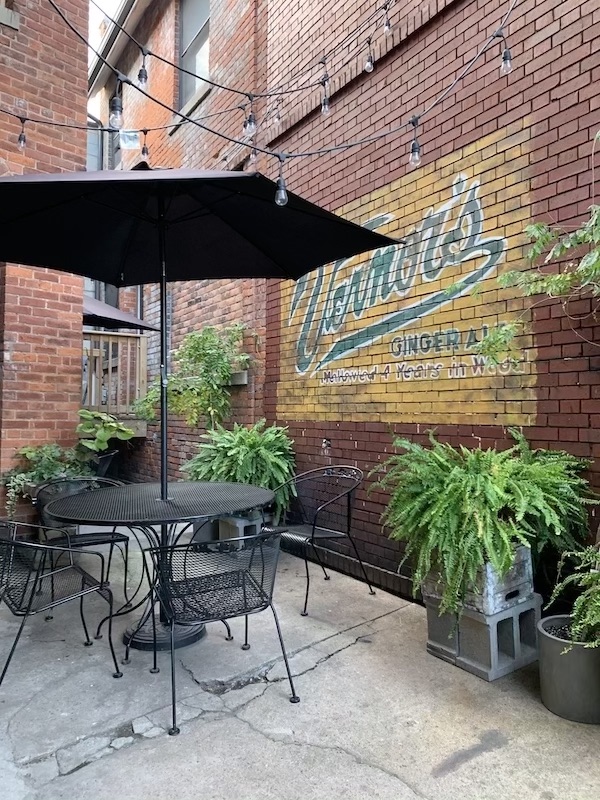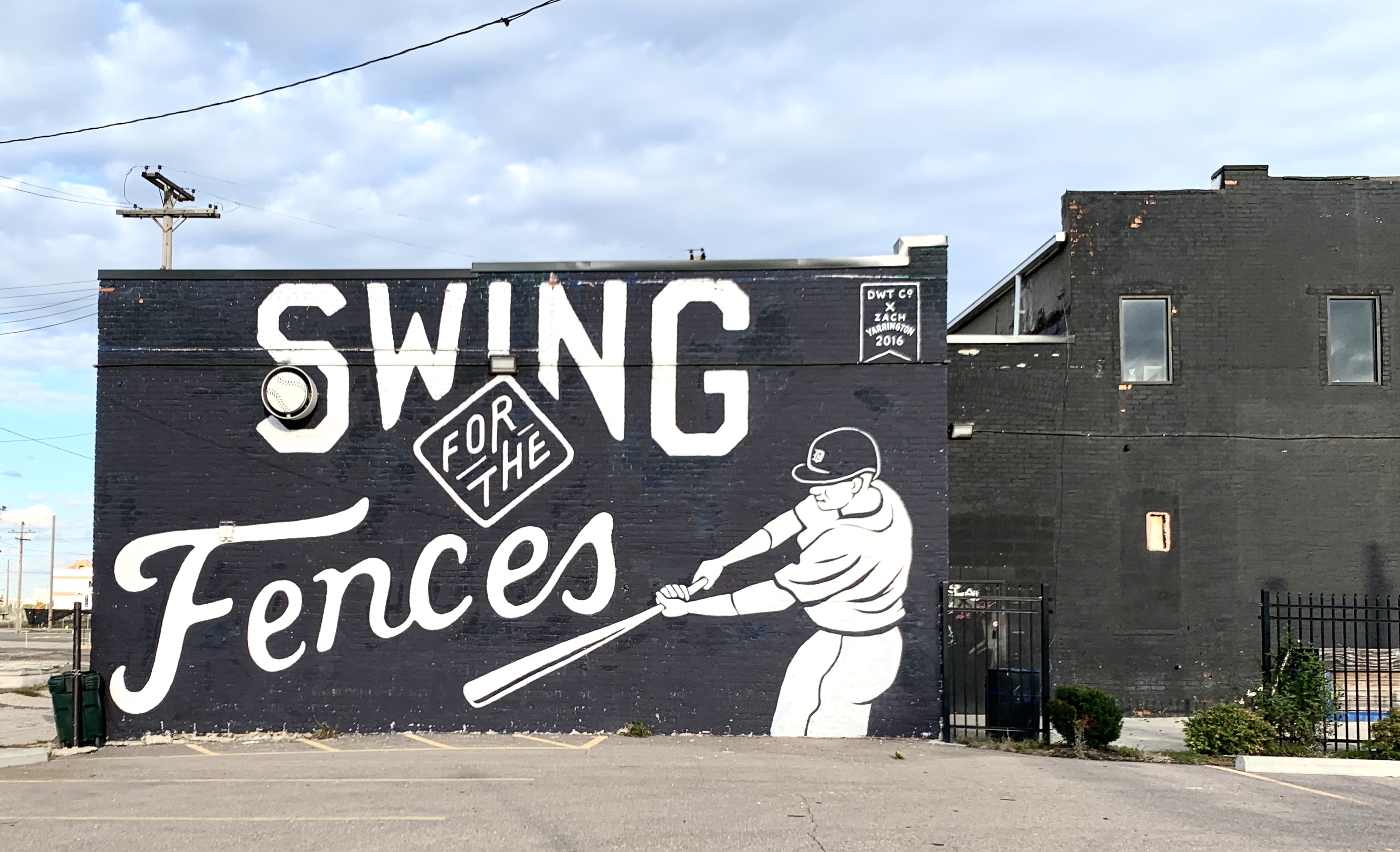 The outstanding architecture of years past has been maintained through Detroit's hardships. The Fisher building, for example, is an absolutely impressive piece of architecture from the 1920s. It was completed in 1928. I was in awe of the Fisher's opulence. Marble travertine, and brass fill this building.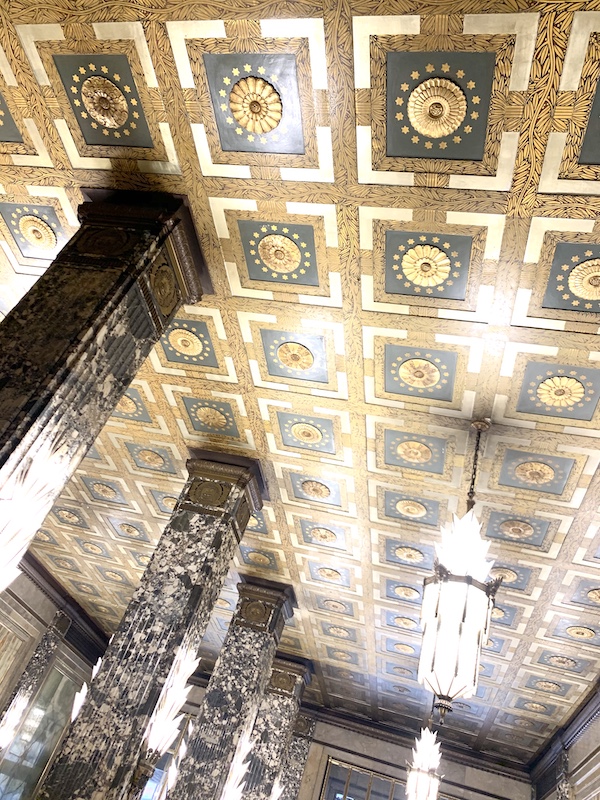 In the Boston-Edison historic district my jaw dropped at the beautifully maintained mansions. Homes in this area were built between 1905 and 1925 for people like Henry Ford (car), Joe Louis (boxer), and Berry Gordy Jr. (Motown founder).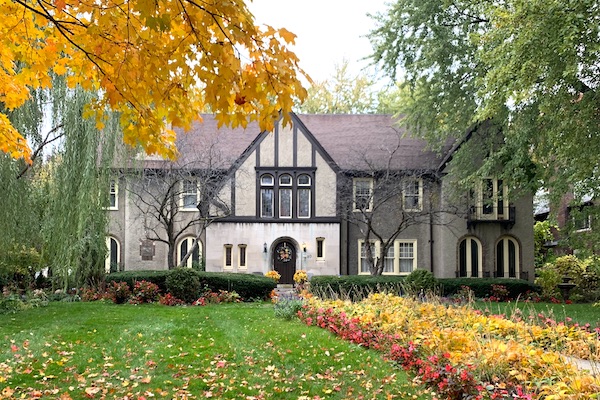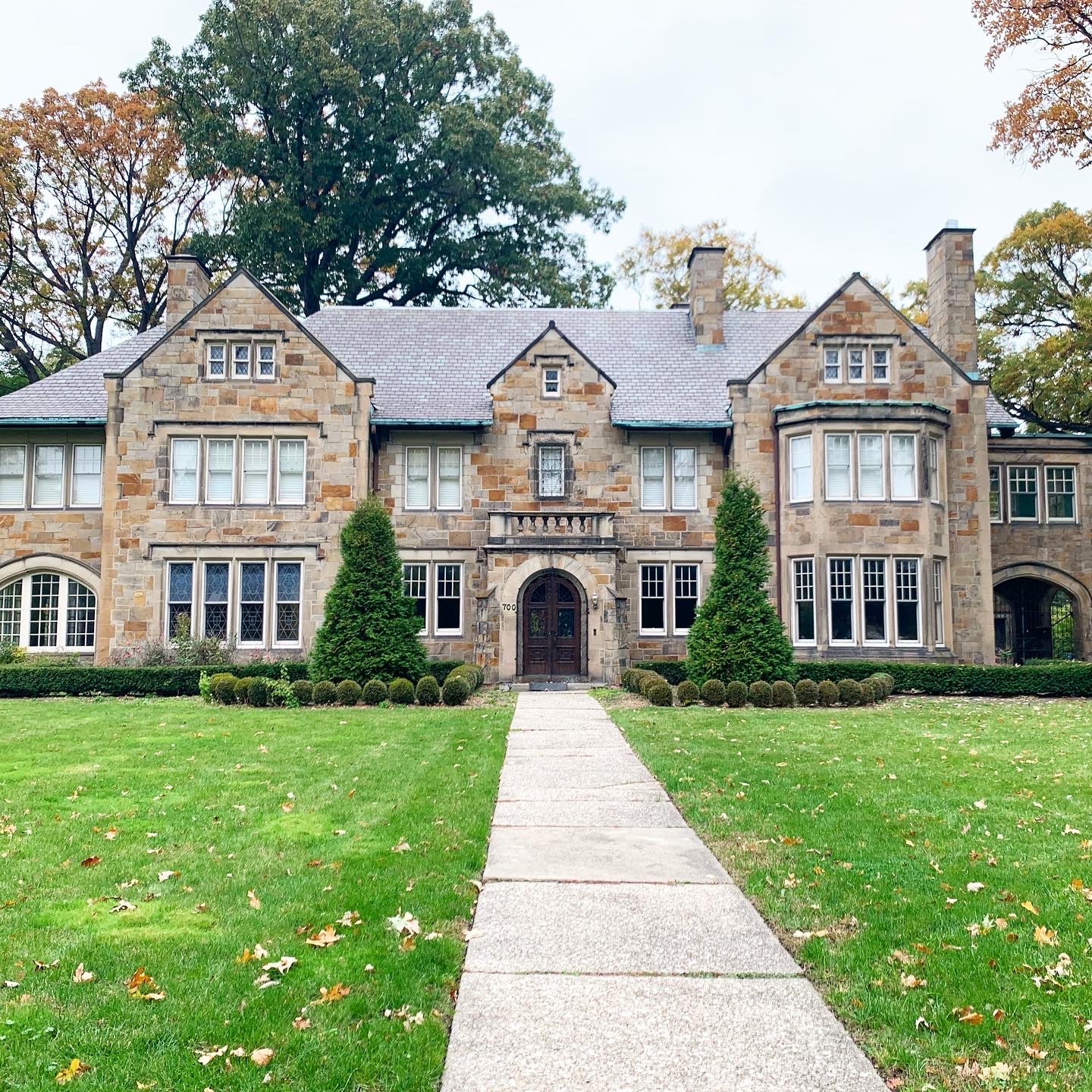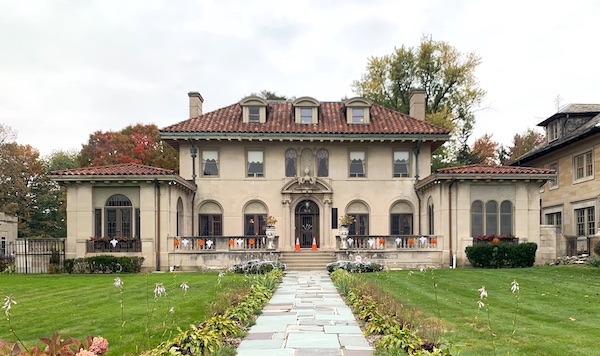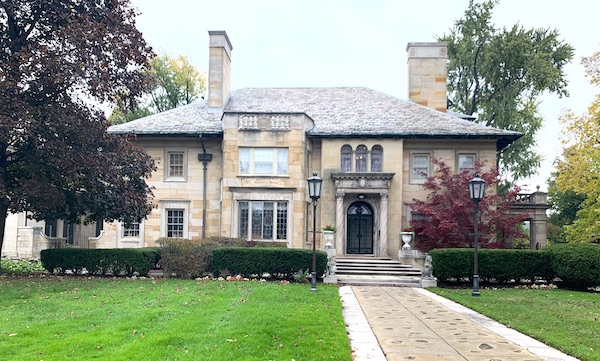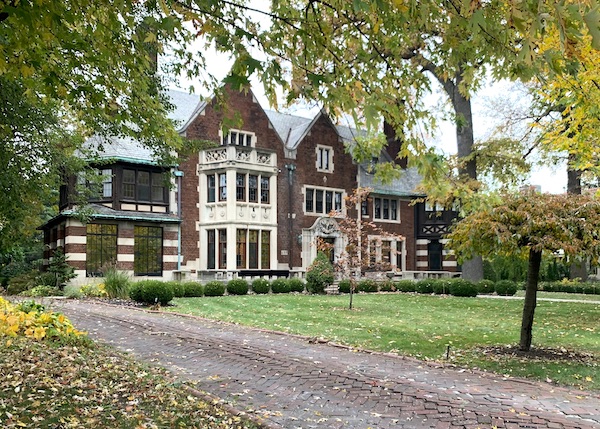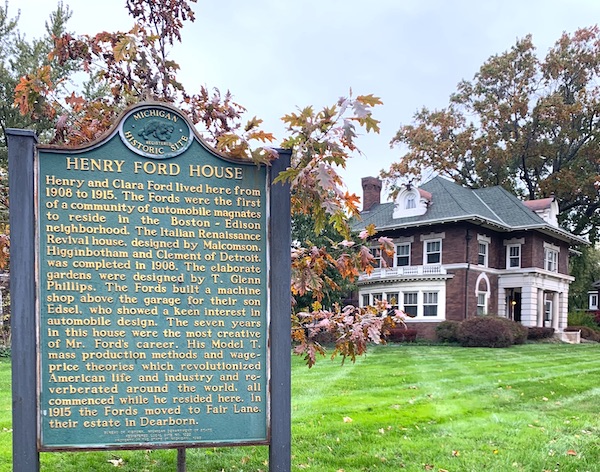 These homes are incredible, aren't they? I happily wandered the streets in this district staring at all the architectural details. I've also been looking at these real estate listings in the area. There are some absolutely gorgeous properties.
Detroit is a fascinating city. I would easily go back to explore. I wouldn't mind doing a guided architecture tour. I would also like to see the Detroit Institute of Art, the Ford Museum, and more of Eastern Market as I have heard that each of these places is well worth a visit. Detroit has a dramatic history, and I think its future is going to be full of stories to tell, too.