Way back in December, I had a fight with one of my bifold doors. And that was the last push for me to replace it with a more convenient door set-up. I said #byebyebifold to those doors, and imagined a better door future for my home.
After meeting the Metrie team at Blogpodium last fall, I reached out to them with my disaster door dilemma, and they were generous to offer up some replacements. It's now April, and I have had functioning double doors for a couple of months now. Oh, the changes that these doors have had to the look of my home and functionality of my space has been incredible!
The short piece of my advice I have is: If you're contemplating a door upgrade, stop contemplating. Do it.
In my mind, I knew the Masonite Lincoln Park doors from Metrie were more modern than my plain slab doors, and I knew that upgraded hardware would add another level of modernity, but when everything came together, I really couldn't believe the transformation. You don't even want to know how many times I said "I love my doors!"
So, let's take a walk down reno memory lane, shall we?
I had two of these basic bifold doors in my home: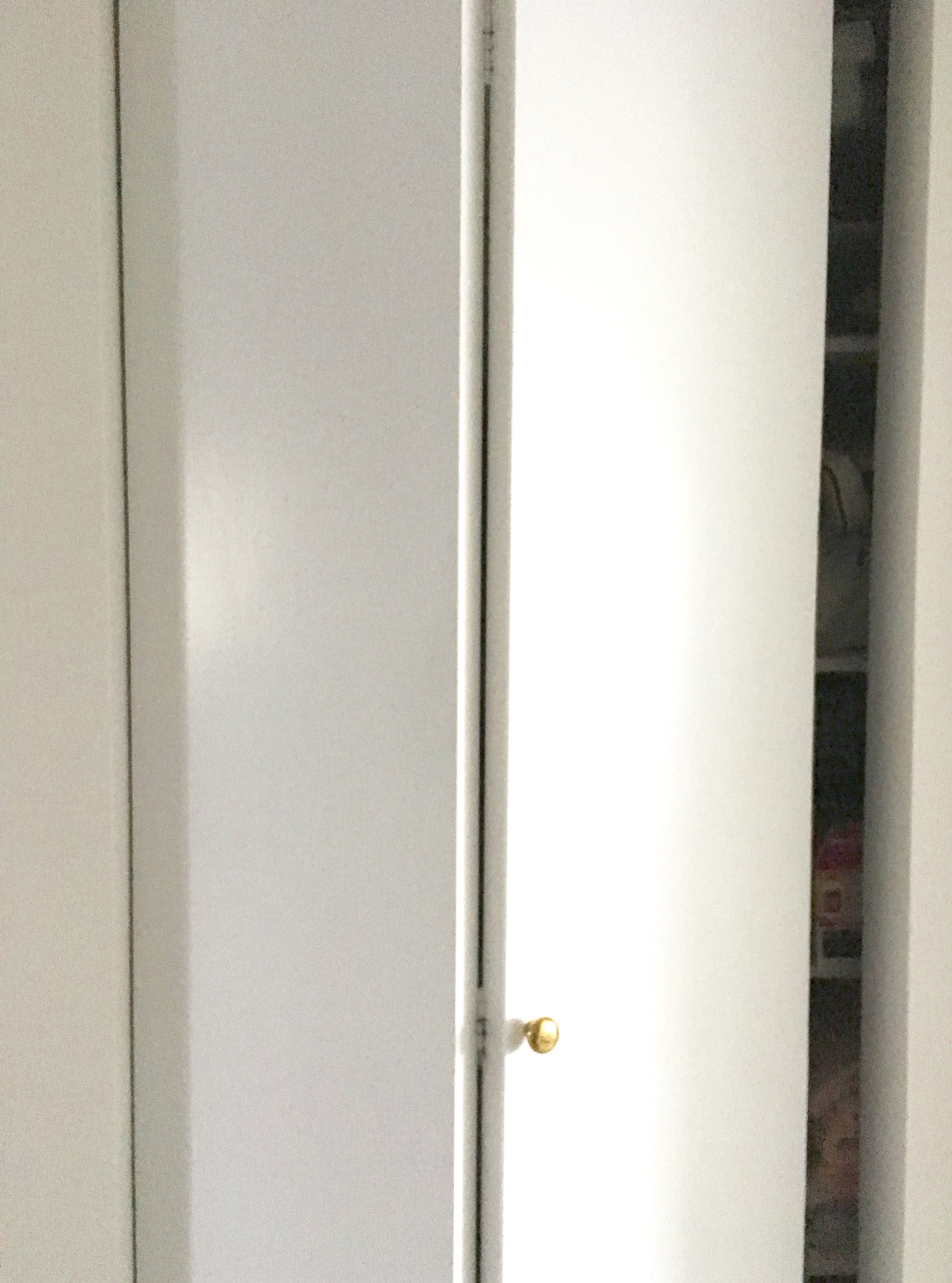 I hated – yes, hated – them both!
The fight with my main floor bifold door resulted in this situation: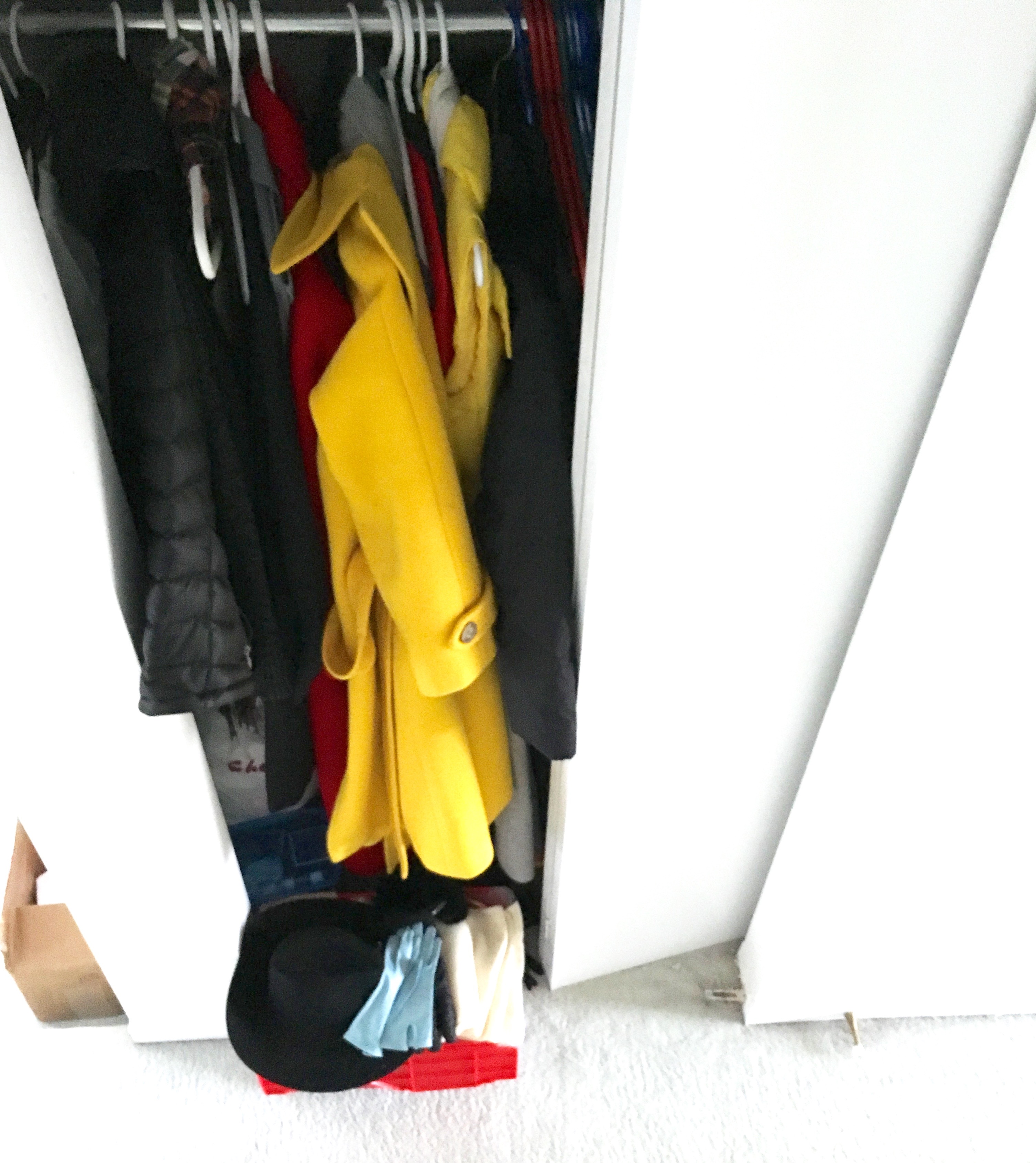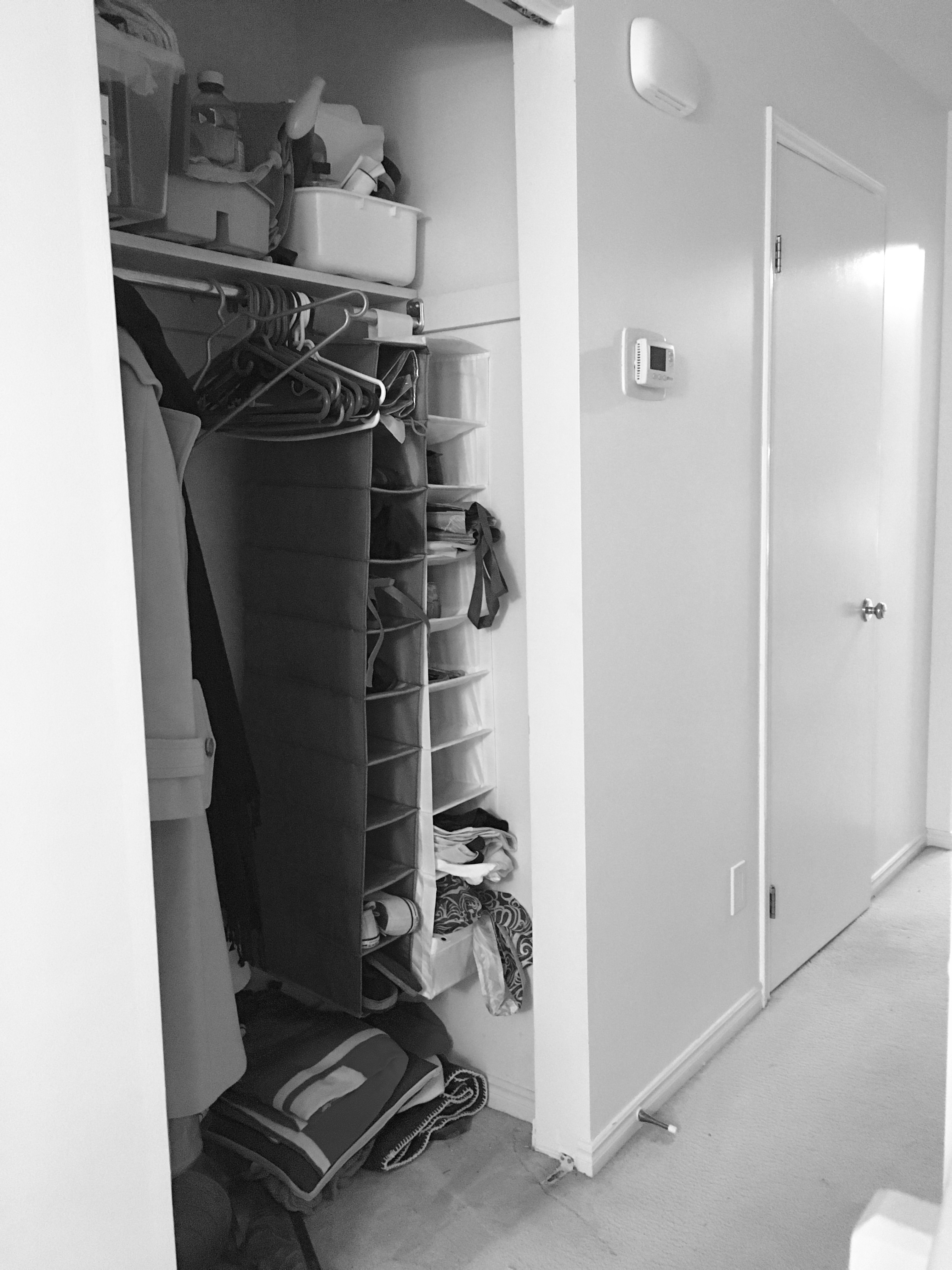 Upstairs, I had another bifold (the one on the left):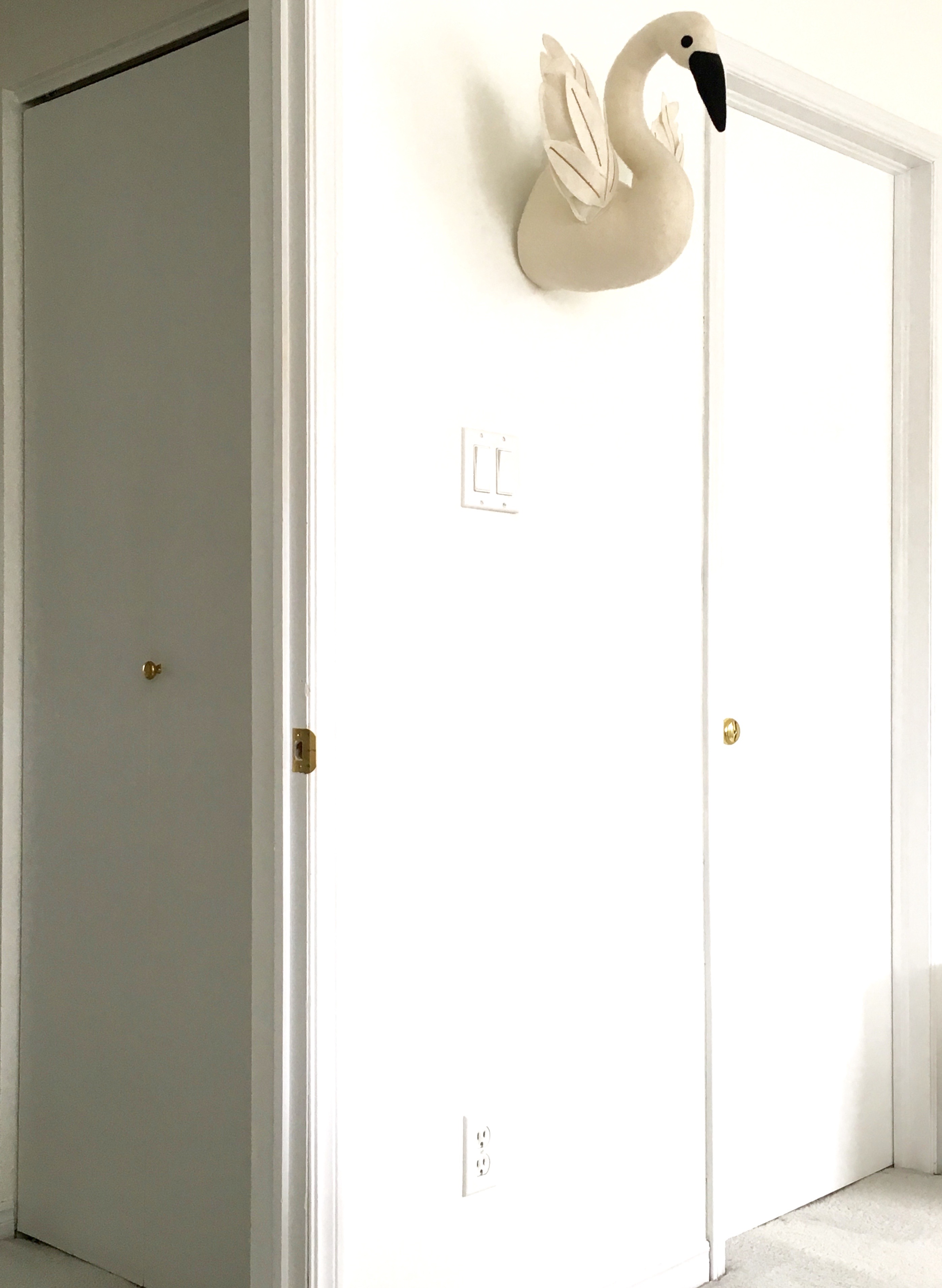 I lived with this bifold mess for a couple of months while I sorted out my replacement and installation plan.
And then…after installation day, a couple of days of painting, and new hardware, I ended up with this sleek transformation: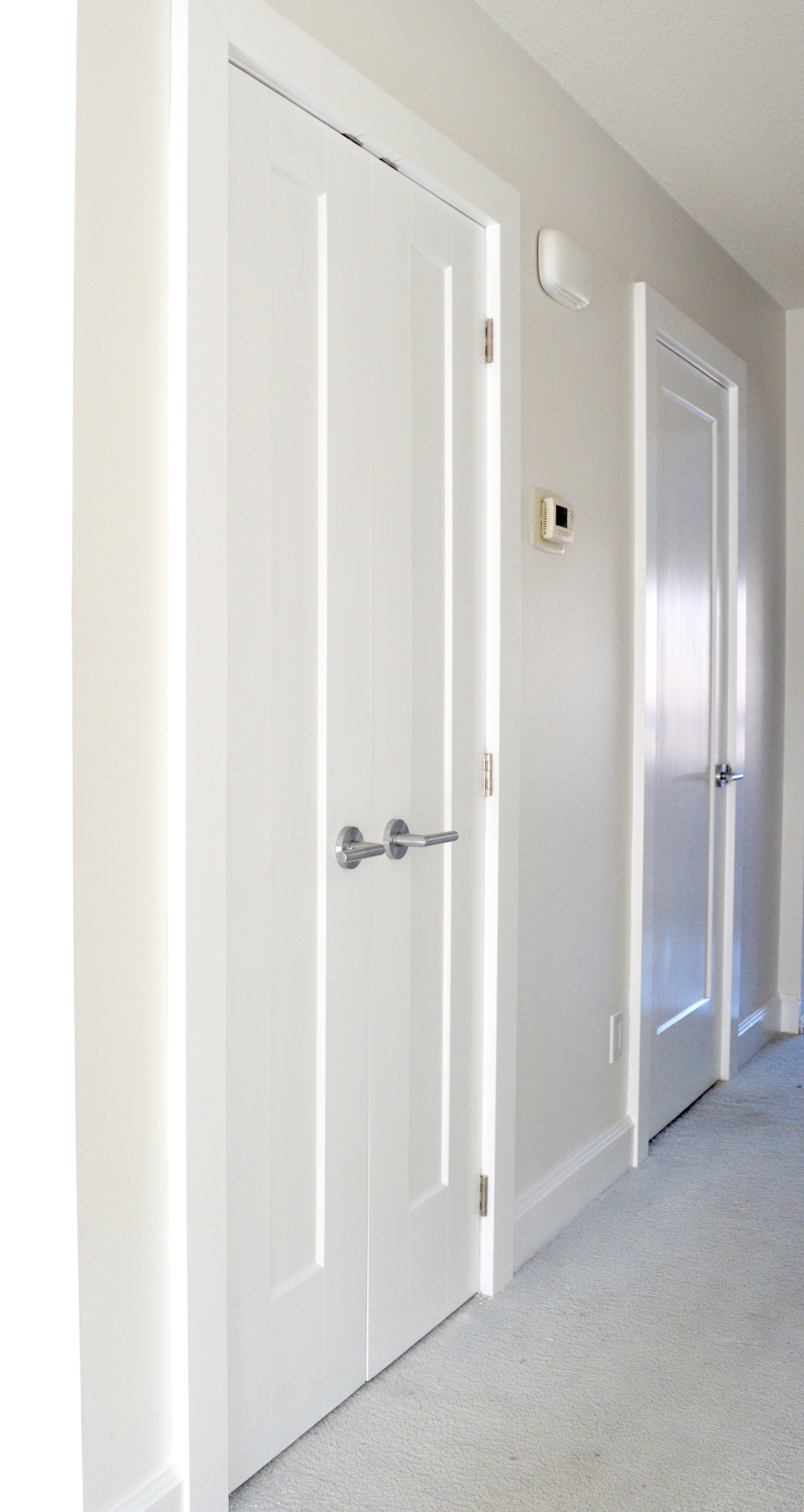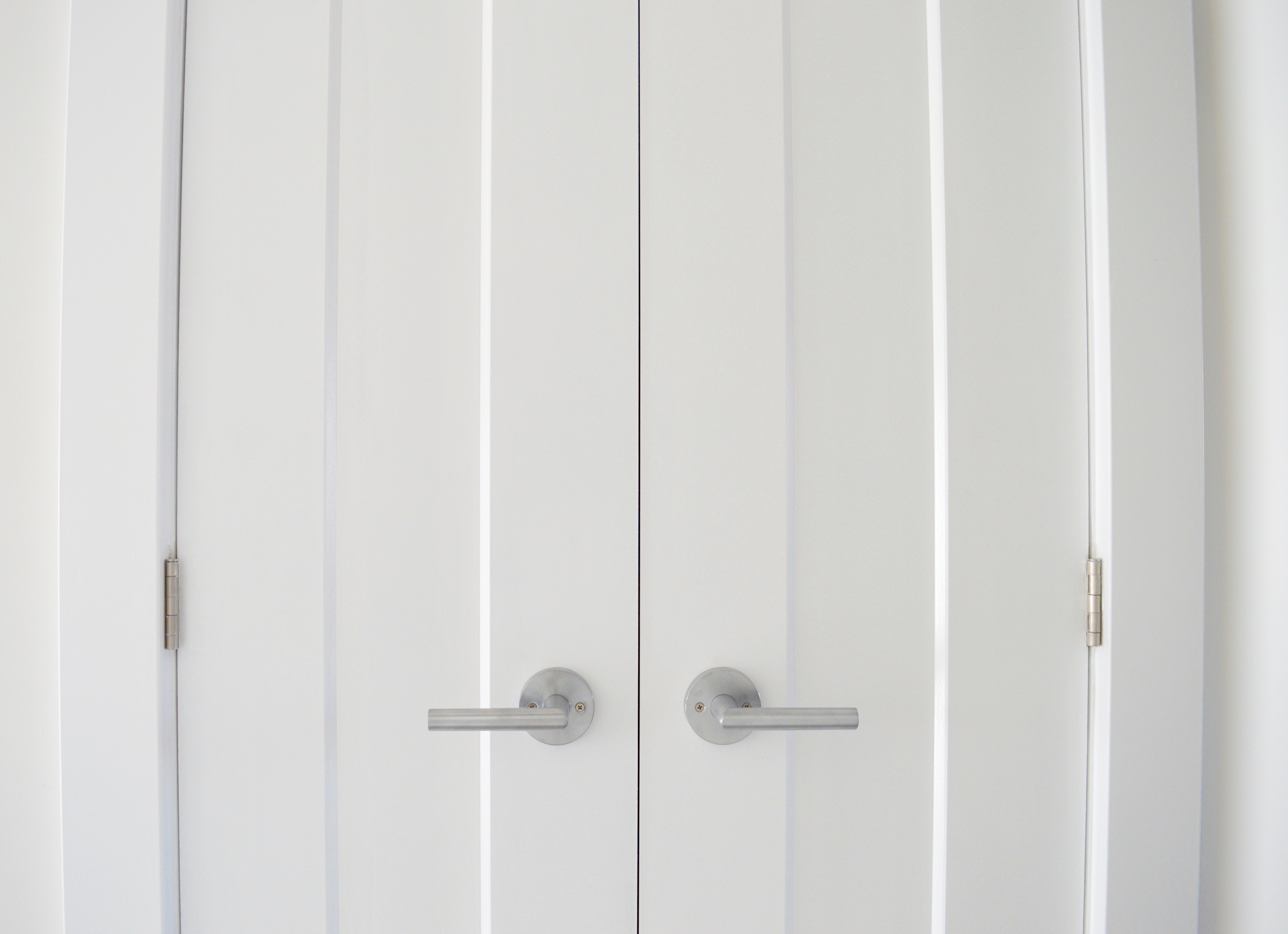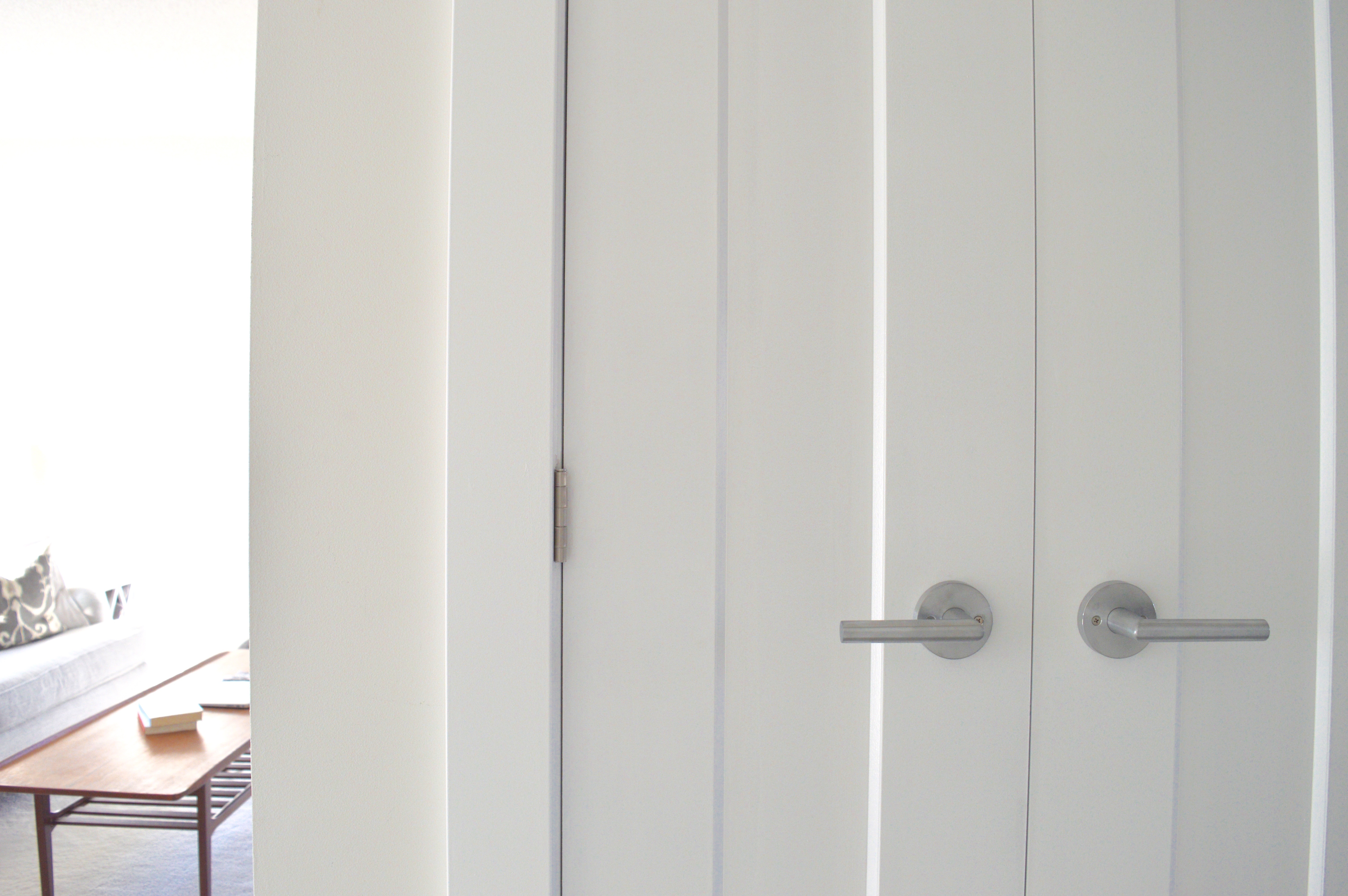 Because of a larger area of space, I was able to replace my upstairs bifold with a full-size door. This, too, has given me the impression that I have a bigger closet than before.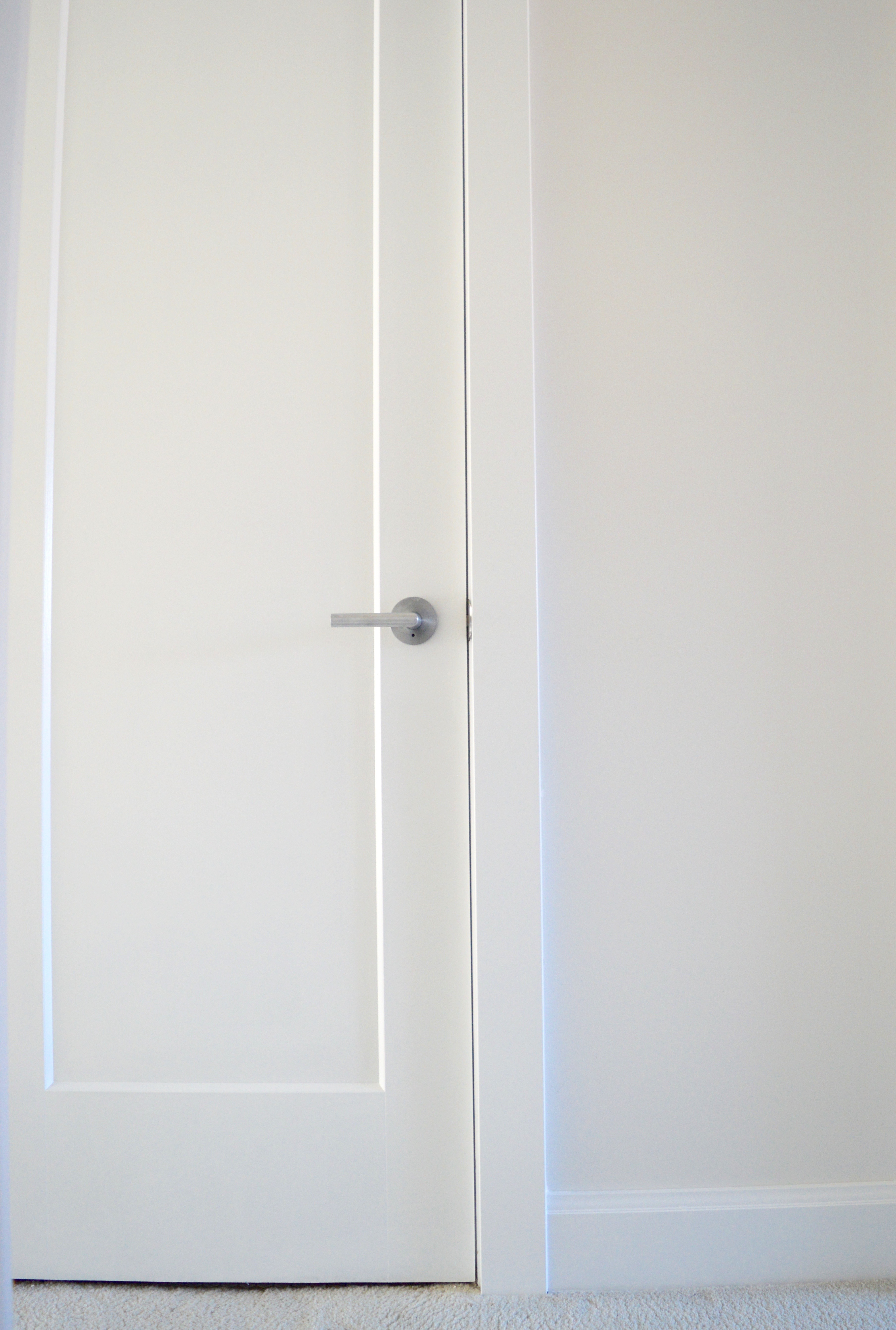 Look at those beauties! So modern! So efficient! The double door option works perfectly in my tight hallway. These doors open and close like a dream, and (to my surprise) my closet seems so much bigger because the doors fully open, and I can access every bit of the closet space. The doors and trim make my house feel brand new!
As anyone who has completed a renovation knows, one project will inevitably lead to another (or many others). While my main purpose with the interior door project was to replace two bifold doors, I ended up replacing all of the interior doors in my house. Why? Because I wanted everything to match, of course! And since the new bifold doors required new casing (frame around the door), I had to replace the casing on the other doors, too. And since the casing was more modern and substantial than my original baseboards (framing on the floor), I had to replace those, too! One after the other…after the other…after the other…
So I had original doors like this: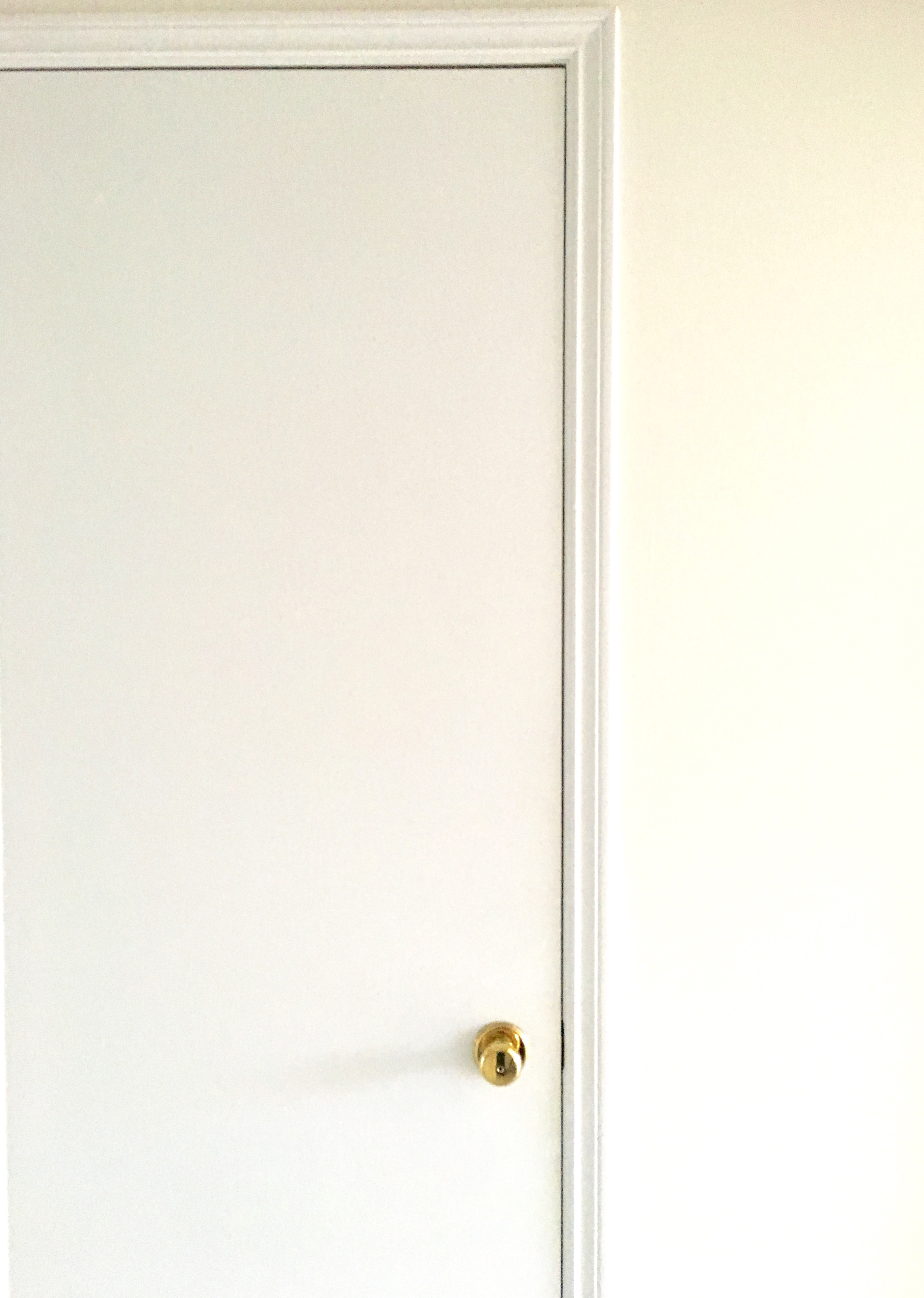 and this: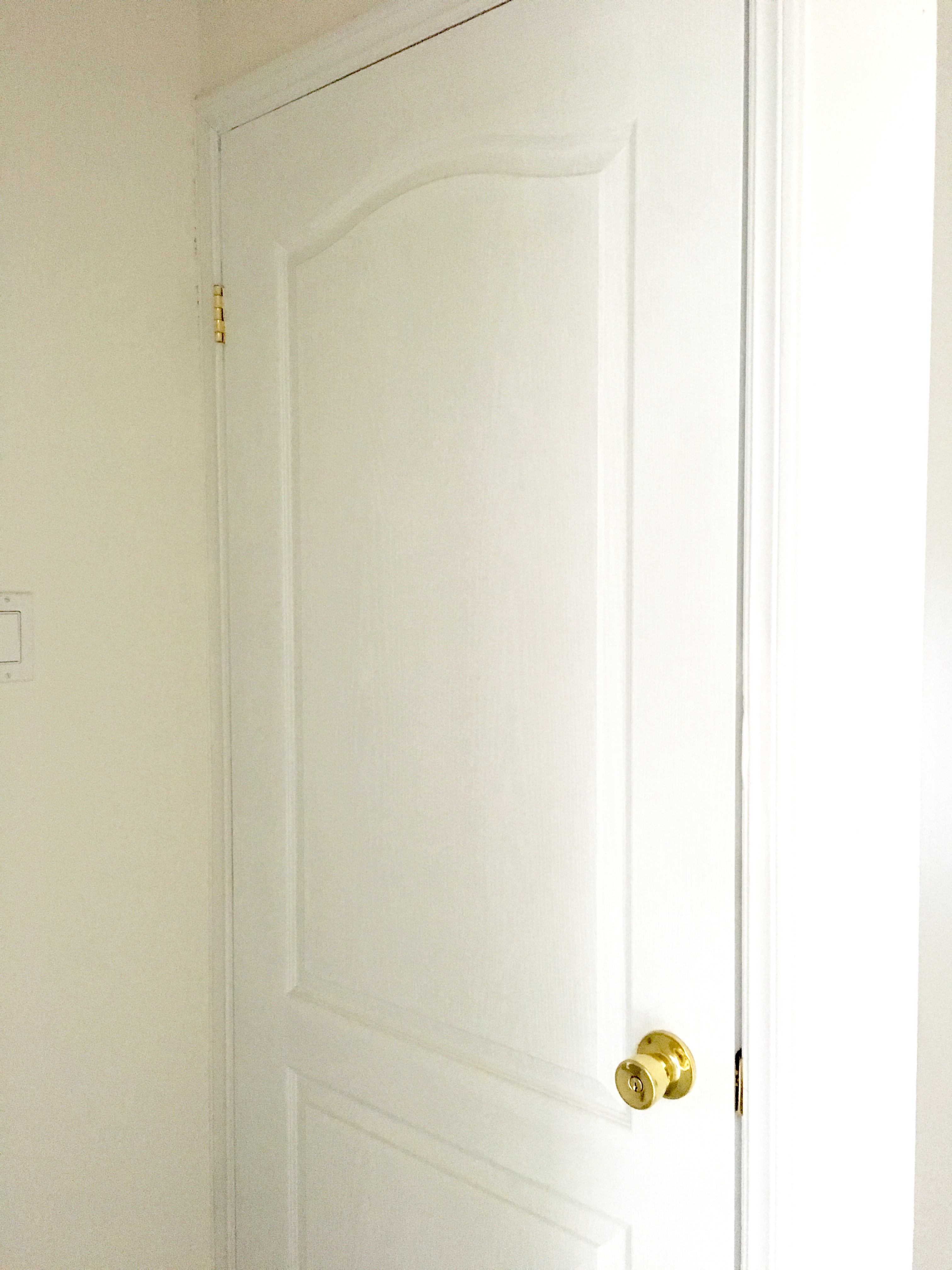 I ordered matching doors from Northfield Trim and Door here in Waterloo. I was thrilled when my doors arrived early one morning.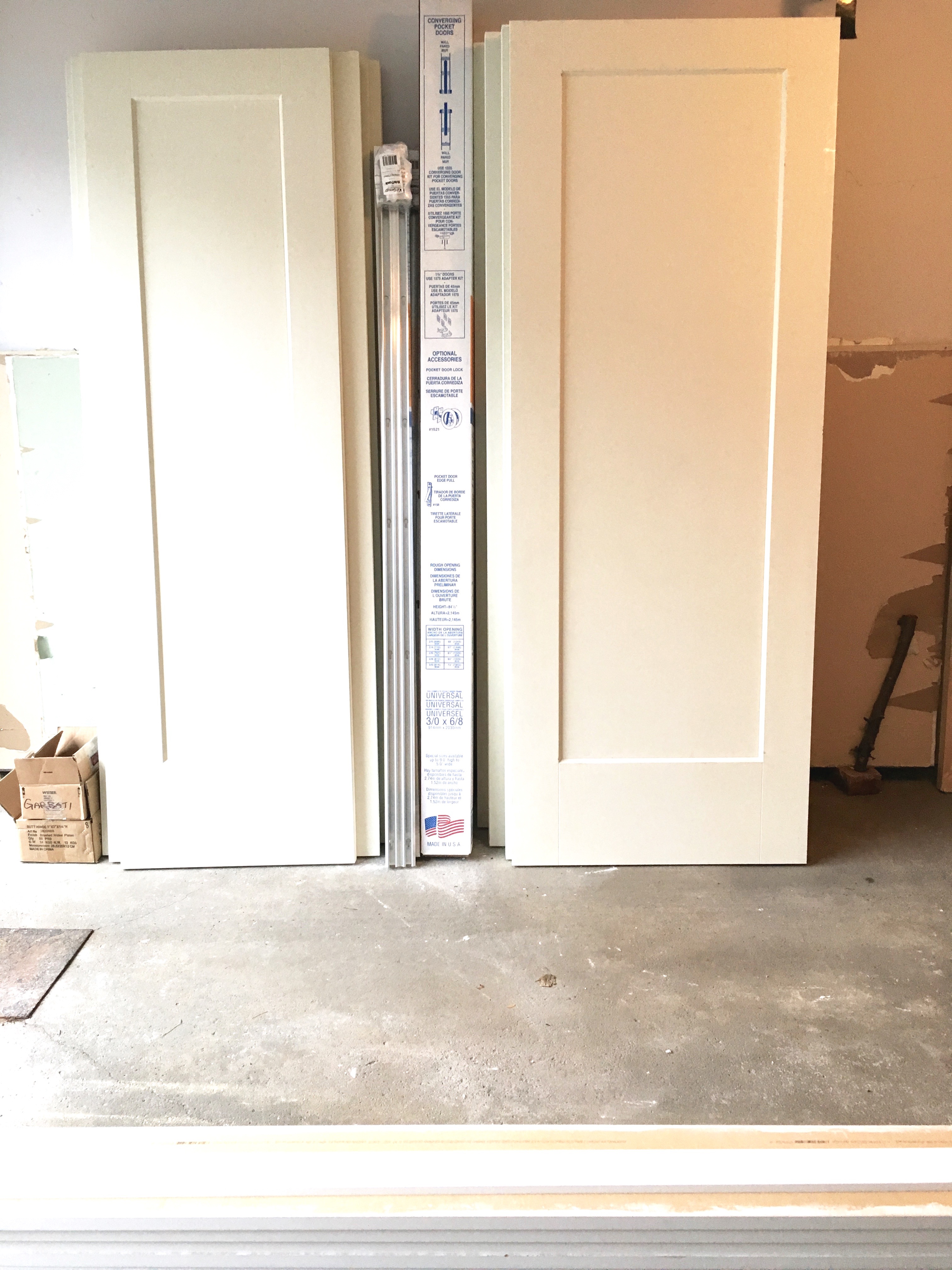 The doors arrived unpainted.
And after a weekend of painting, I had fresh, white doors everywhere in my home.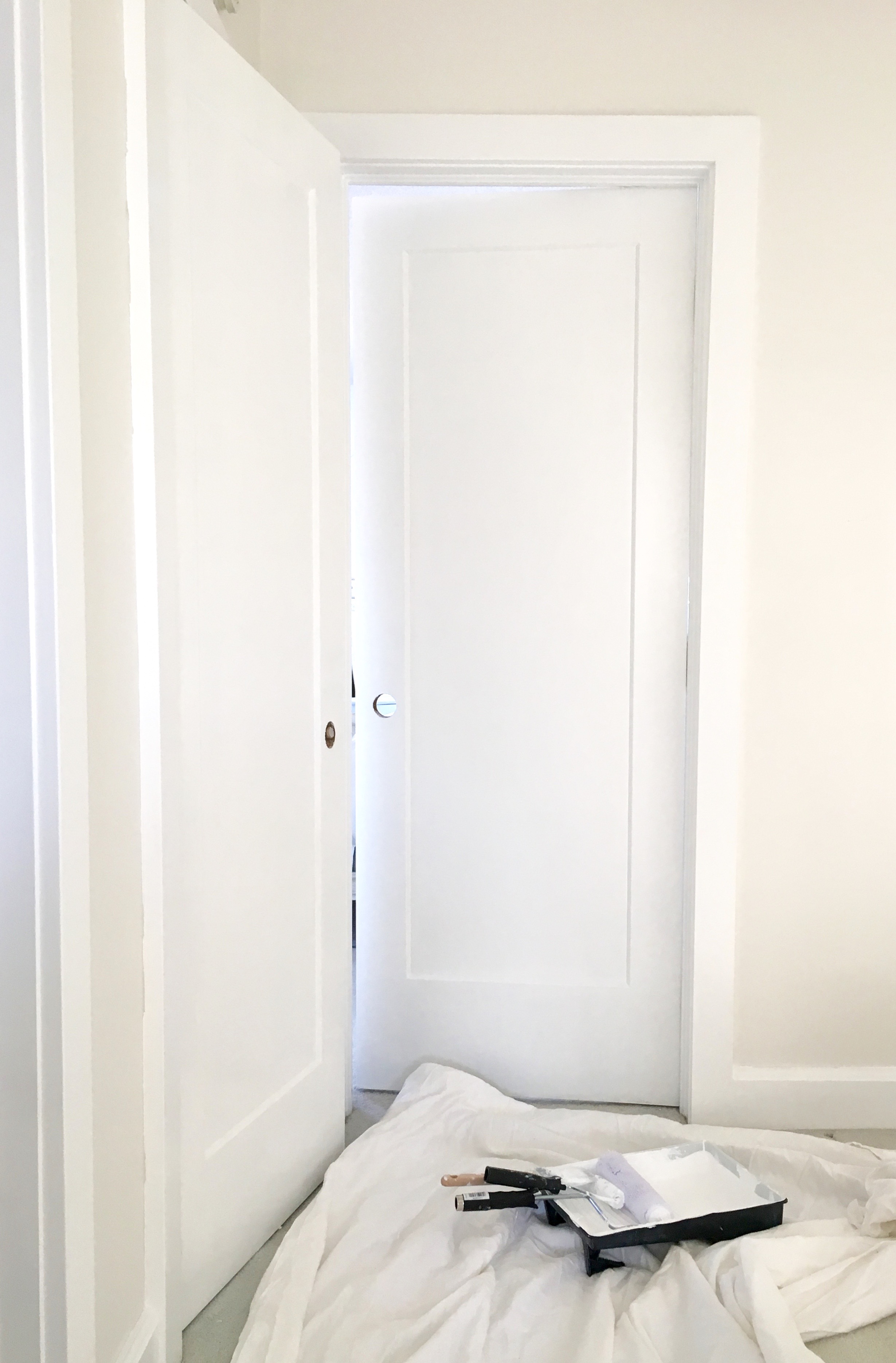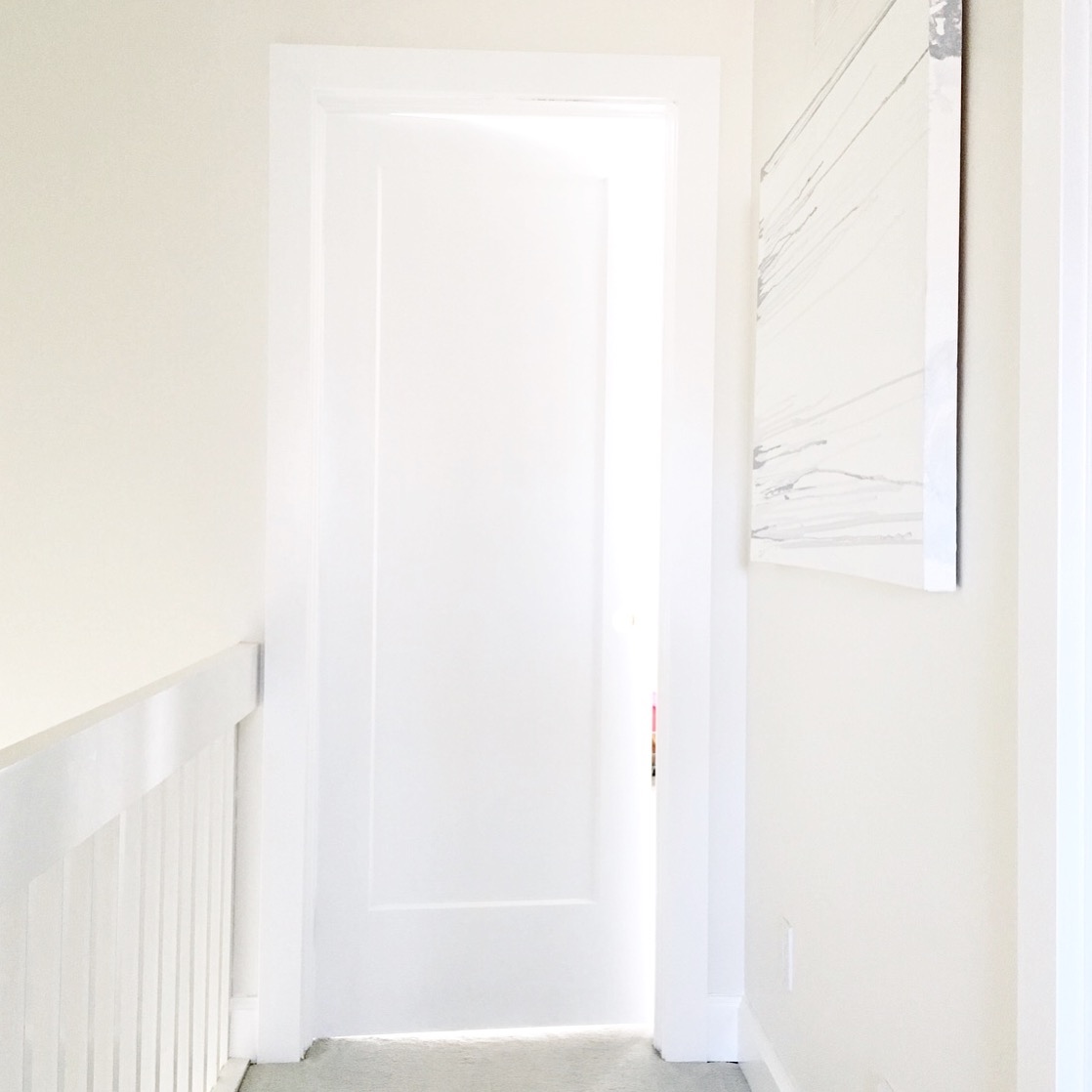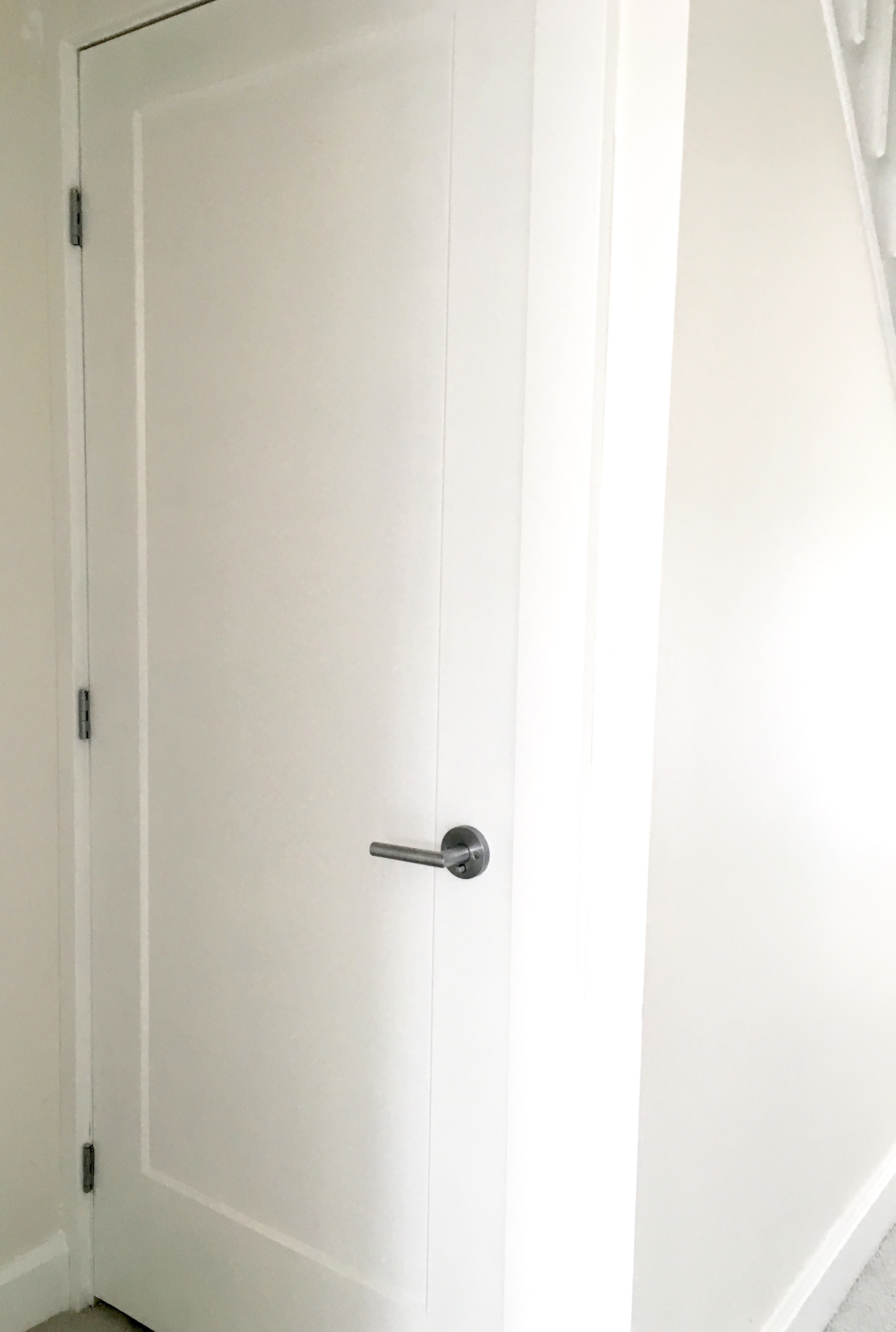 Aren't they lovely? So darn modern!
I'm so grateful to Metrie and Northfield Trim and Door for collaborating on this project. I received incredible service along the way. Sending a special thanks especially to Justine, Jason, Bob, Mike, and Chris.
While part of this project was sponsored, all photos and opinions are my own.